the best chocolate cake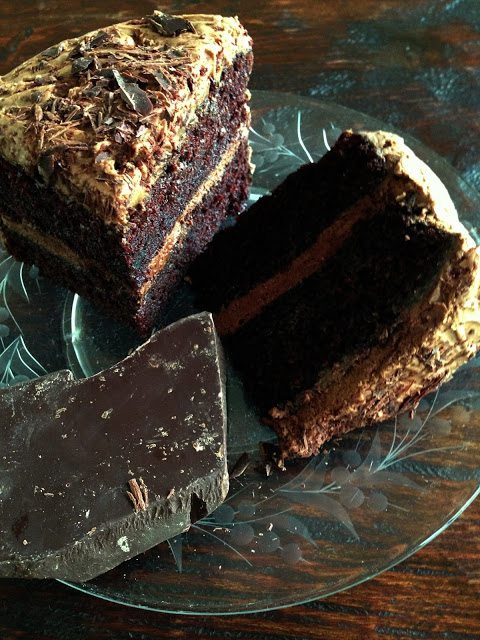 this chocolate cake is extremely moist and delicious. the red beets give it the moisture and a denseness like no other cake. my husband is my biggest food critic and he loves this cake. recently, he mentioned that he isn't much into cakes, so for him to like this cake says a lot. this recipe is always the standard birthday cake that is requested in my family. my son just celebrated his 13th birthday, so these are the last two pieces left. i had to make sure no one ate these slices! now that the photo is taken, i'm sure they will be gone before dinner! thanks for visiting…
chocolate red beet cake
1 cup cooking oil
1 1/2 cup sugar
3 eggs
1 can beets (16 oz) lightly drained and blended in blender
2 sq bittersweet chocolate (melted) or 2 ounces
1/2 tsp salt
1/2 tsp vanilla
1 3/4 cup sifted flour
1 1/2 tsp baking soda
mix together flour, baking soda and salt in a bowl. In another bowl, cream sugar and oil until mixed well. add eggs, beets, and vanilla. next, mix in melted chocolate and blend well. slowly add the dry ingredients. place in two cake pans that are greased and lined with parchment paper and topped with grease and flour. bake at 350 for 25-35 minutes.

chocolate fortune frosting

this is my mom's old recipe…

2 1/2 oz bittersweet chocolate
2 cups sifted confectioners sugar
2 T hot water
1 egg
1/3 cup soft butter
1 tsp vanilla

melt chocolate in heat proof mixing bowl over a pot of hot water. remove from heat. in the same hot bowl mix sugar and hot water with an electric mixture. beat in egg, butter and vanilla. place bowl in another bowl that has ice and water. beat frosting until light and fluffy.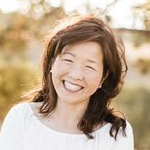 Latest posts by Janine Waite
(see all)