Embrace the holiday with this Blue and Gold Christmas Tree Decorations array with ribbons, garlands, and ornaments!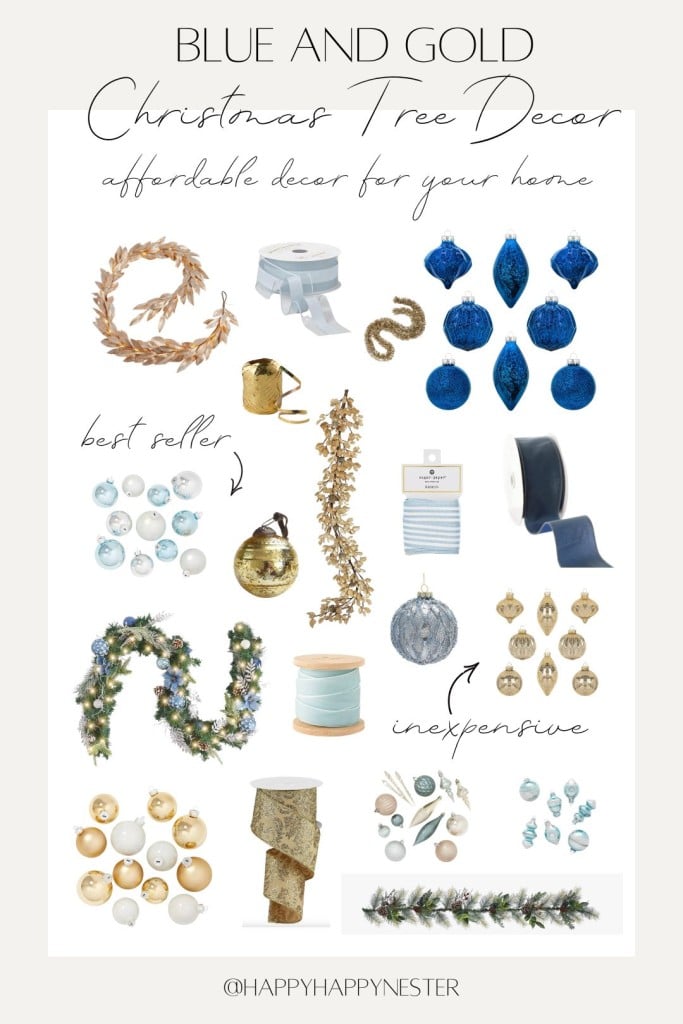 These decorations create a stunning and elegant color combination that evokes a sense of luxury and sophistication.
Why Blue and Gold?
The pairing of these two hues adds a touch of glamour to your holiday decor and carries significant symbolism.
Blue is often associated with tranquility, serenity, and the calming effect of winter skies.
Incorporating blue into your Christmas decorations can create a peaceful and harmonious atmosphere.
It is also a color often linked to loyalty and trust, making it a timeless choice for holiday decor.
The deep, rich shades of blue, such as navy or royal blue, can add depth and contrast to your tree.
On the other hand, gold brings warmth, luxury, and a sense of celebration to the mix.
Gold has long been associated with wealth, abundance, and the radiance of holiday lights.
Using gold ornaments and accents can elevate the overall aesthetic of your Christmas tree, creating a festive and regal ambiance.
Gold and Blue Xmas Decorations
The combination of blue and gold is particularly striking as they complement each other beautifully.
The coolness of blue enhances the warmth of gold, creating a visually appealing contrast.
Results of Christmas Decorations
The result is a tree that stands out with a luxurious and balanced color palette.
Symbolically, blue and gold can represent a variety of themes during the holiday season.
Blue may signify the winter sky, representing the season itself, while gold can symbolize the light and hope associated with the festivities.
The Color Combo makes Decorating Easy
Combining these colors exudes a timeless elegance that can be both festive and sophisticated, making your Christmas tree a centerpiece that reflects your taste and style.
Whether you decorate with blue and gold for their aesthetic appeal or the symbolism they carry, this combination undoubtedly adds a touch of magic and splendor to your holiday festivities.
Blue
Ornaments
Ribbons
Garlands
Gold
Ornaments
Ribbons
Garlands
Blue and Gold Christmas Tree Decorations
BLUE ORNAMENTS
Blue ornaments elegantly adorn the Christmas tree, adding a touch of serene beauty and sophistication. Whether in shimmering glass or matte finishes, each ornament reflects the enchanting glow of twinkling lights, creating a festive atmosphere that captivates both young and old alike. From delicate snowflakes to charming globes, the blue ornaments blend tradition with a modern aesthetic.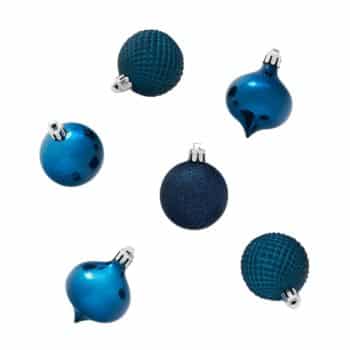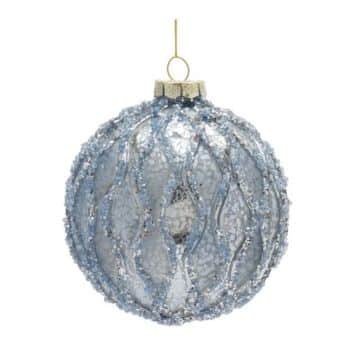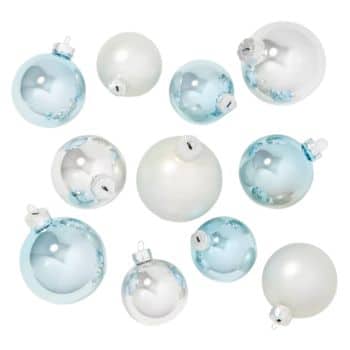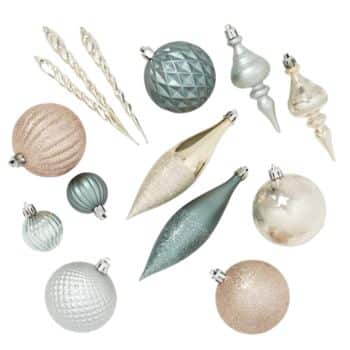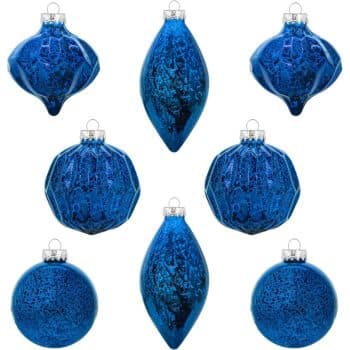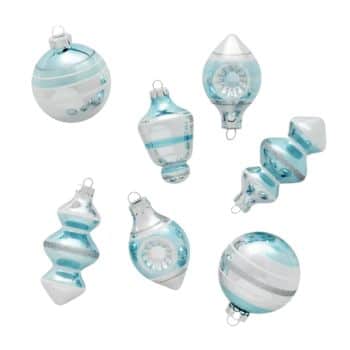 BLUE RIBBONS
Cascading blue ribbons cascade gracefully down the tree, weaving a tapestry of color and texture. Their satin sheen catches the light, glowing gently throughout the room. The stripes serve as decorative accents and unify the theme, creating a harmonious visual melody that enhances the holiday spirit.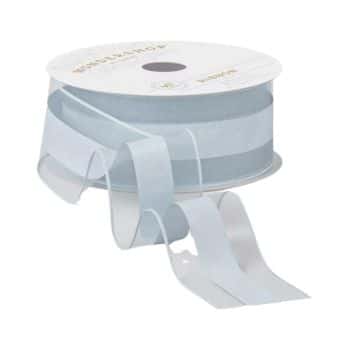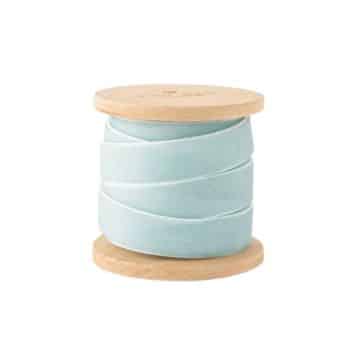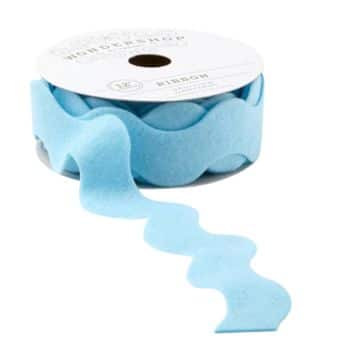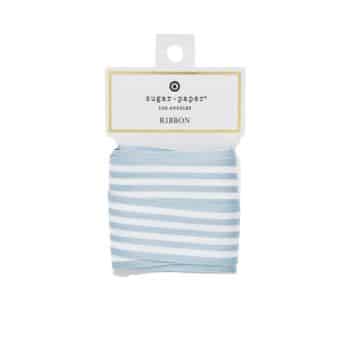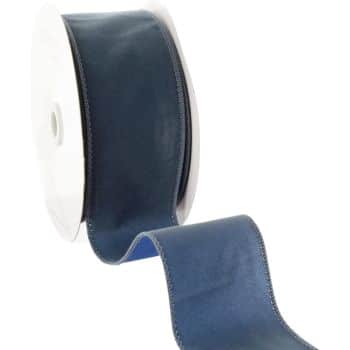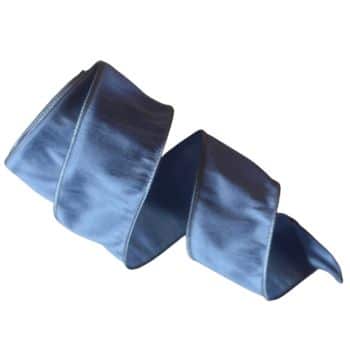 BLUE GARLANDS
Woven like a lustrous thread, blue garlands drape the tree with a luxurious embrace. Whether made of tinsel, beads, or intertwined faux greenery, these garlands provide a cohesive backdrop that enhances the festive ambiance. Their graceful curves and loops create a sense of movement, inviting onlookers to immerse themselves in the enchanting world of holiday magic.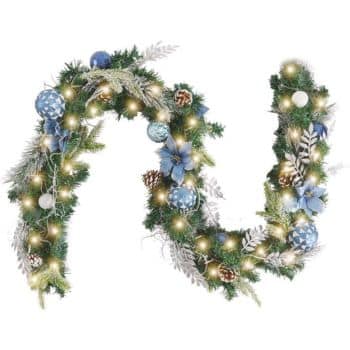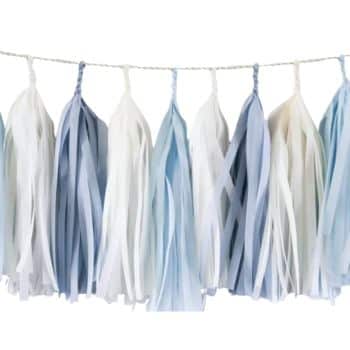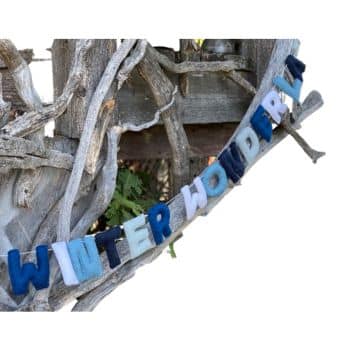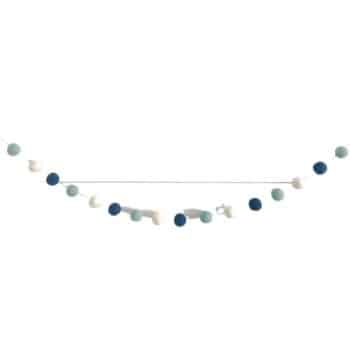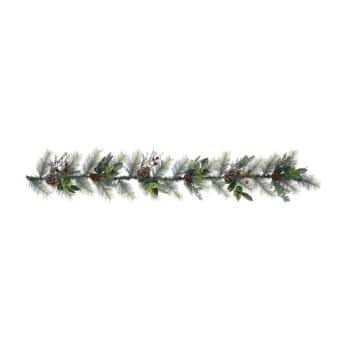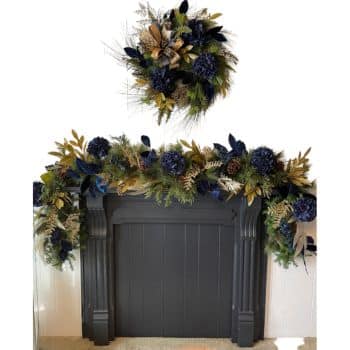 GOLD ORNAMENTS
Gold ornaments add a touch of elegance and warmth to any Christmas tree, creating a festive ambiance with their gleaming presence. These intricate decorations, ranging from delicate angels to intricate snowflakes, catch and reflect the twinkling lights, transforming the tree into a radiant centerpiece. Whether in classic spheres or unique shapes, gold ornaments contribute a timeless charm to holiday decorations.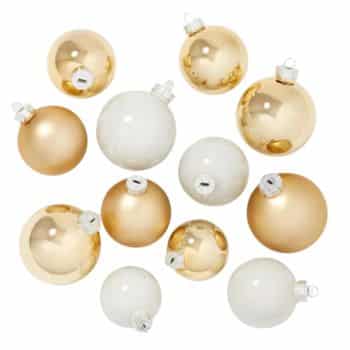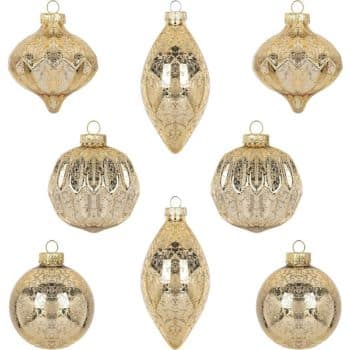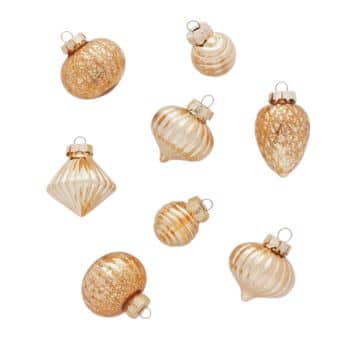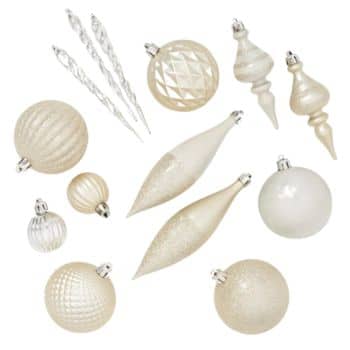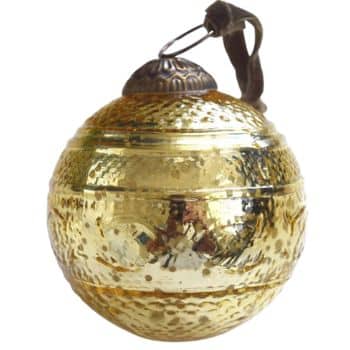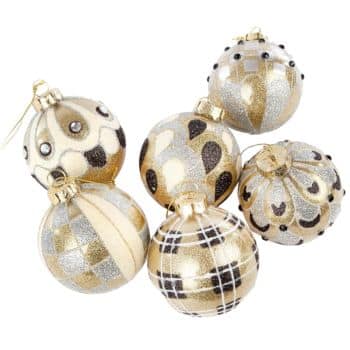 GOLD RIBBONS
Ribbons, with their luxurious golden hues, weave a tapestry of sophistication throughout the Christmas tree, cascading down in graceful loops or forming elaborate bows. The gilded strands complement other ornaments and add a sense of luxury and continuity, tying the overall design together. Light and shadow on the gold ribbons enhance the tree's visual appeal, creating a captivating display.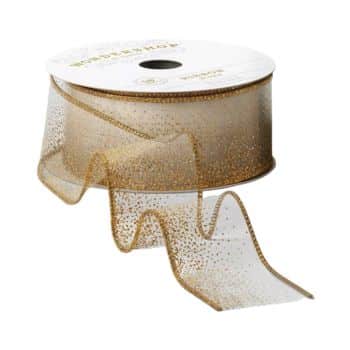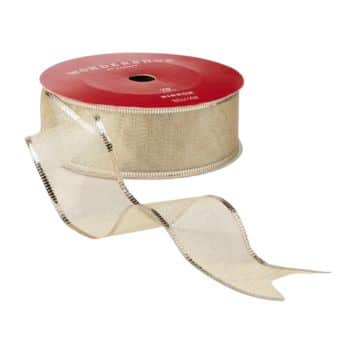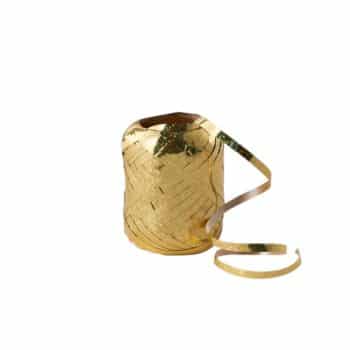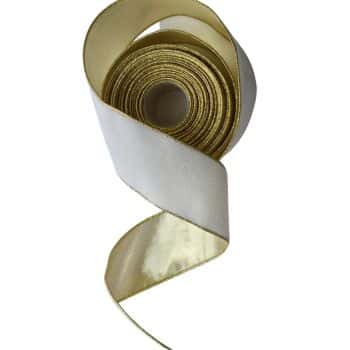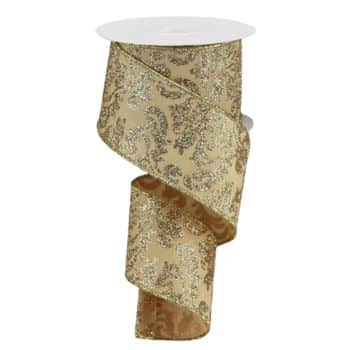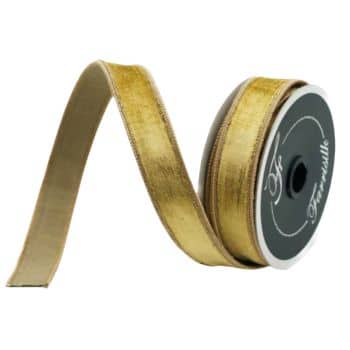 GOLD GARLANDS
Garlands adorned in gold are the graceful backbone of a well-decorated Christmas tree, wrapping around branches and providing a cohesive backdrop for other ornaments. The metallic sheen of gold garlands catches the light, infusing the entire tree with a radiant glow. Whether draped vertically for a cascading effect or wound horizontally for a traditional look, gold garlands contribute to the tree's overall majesty.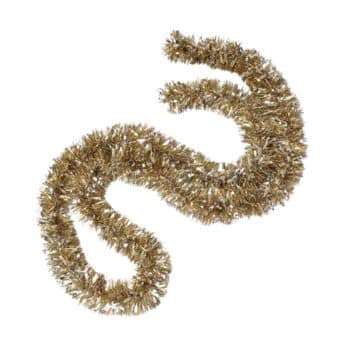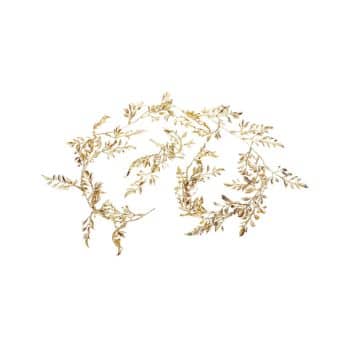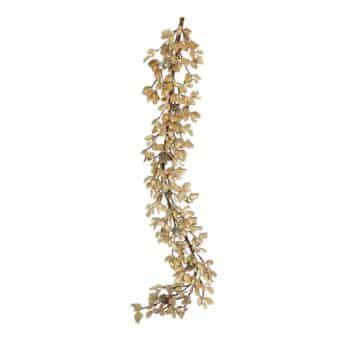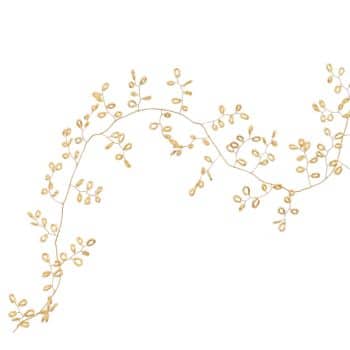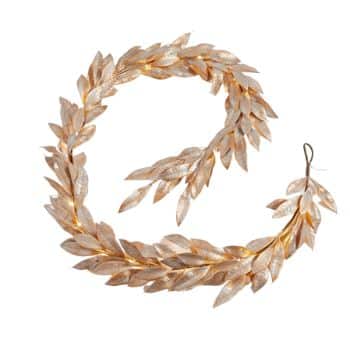 ---
Thank you for stopping by our blog!
I appreciate your visit and can't wait to share exciting Black Friday deals and festive Christmas inspiration with you soon.
I look forward to having you back soon!
Cheers,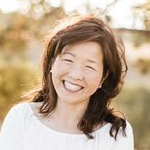 Latest posts by Janine Waite
(see all)