Red Christmas Tree Decor is a traditional color for decorating. It's the official holiday season shade, so let's see some festive trinkets!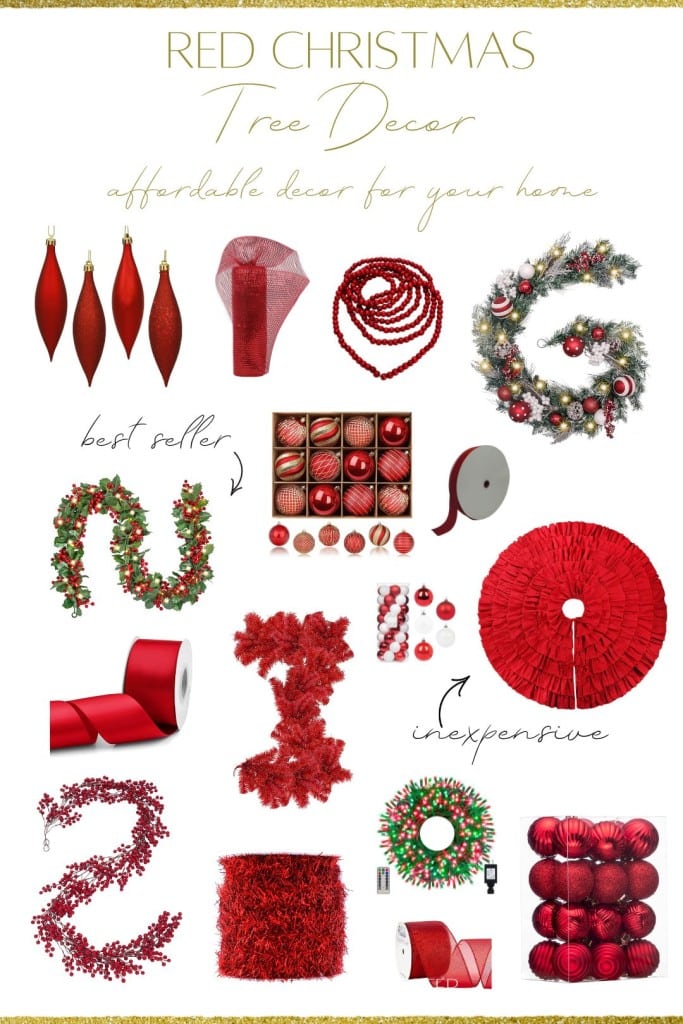 There's something about that rich, vibrant shade that makes everything feel extra festive.
Why Red?
First off, red is just so cozy.
When you see those red ornaments, ribbons, and stockings hanging on the tree, you can't help but feel all snug and joyful inside.
It's like an instant mood booster.
Red Has a History
And let's remember the symbolism. Red is the color of love, and Christmas is all about love and togetherness. Oh, and you know, the color red also reminds us of St. Nick's famous outfit. He was this generous bishop in the 4th century who eventually became the Santa Claus we know today.
It's the time of year when we gather with family and friends, exchange gifts, and share our passion and gratitude.
Why I Love The Shade
Plus, red is a standout color. It's impossible to ignore, just like a beautifully lit Christmas tree in your living room.
When you see that red tree skirt or the red glass ornaments, they catch your eye and make you stop and appreciate the season's beauty.
What Goes with Red?
Red also pairs perfectly with all the other traditional Christmas colors, like green, white, and gold.
It's like the glue that holds the whole festive color scheme together.
Decorate with Red this Christmas
So, red Christmas tree decor is the secret ingredient that makes the holiday season unique.
It's the perfect shade to bring warmth, love, and a pop of color to our homes during one of the best times of the year!
Ornaments
Ribbons
Garlands
Lights
Tinsel
Tree Skirts
Red Christmas Tree Decor
o
ORNAMENTS
Red ornaments are also magic on your tree. They catch your eye and make you feel all warm and fuzzy inside. You can't help but smile when you see them. They're like little bursts of joy that remind you it's time to celebrate.
But it's not just about the color. Red ornaments are versatile. They go with pretty much any other decoration you throw on your tree. They can decorate a simple green tree or complement the glitz and glamour of tinsel and lights.
You can mix and match them with other colors, like gold or silver, for a real show-stopper of a tree. And let's remember the tradition. Red ornaments have been gracing Christmas trees for ages.
They're like a connection to the past, reminding us of all the good times we've had during the holiday season.
So there you have it: red ornaments are the perfect shade for one of the best holidays. They bring the Christmas spirit, add a pop of color, and have that classic charm we love.
RIBBONS
A red ribbon is like the icing on the cake. It wraps around the tree, making it all pop and come alive. It's like a warm, cozy hug for your tree, giving it that extra festive cheer.
What other color could do the job, as well as red? It's the classic, the OG Christmas color, and it always stays in style. Red screams "holiday happiness."
Red is all about love, warmth, and joy, and that's exactly what Christmas is about. So, when decorating your tree, remember that red ribbon.
It's like a little piece of Christmas magic that ties everything together.
GARLANDS
Red garlands on a Christmas tree? They're super versatile. You can drape them around your tree, twist them with lights, or even hang ornaments.
They go with everything – from classic green trees to ice blue. Plus, they're easy to find. Head to your local store, and you've got your tree's best friend right there.
But the best part? Red garlands are timeless. They've been decking Christmas trees for ages and always stay in style.
So, if you're thinking about Christmas decorations, remember – red garlands are where it's at!
LIGHTS
Christmas trees are the center of attention during the holiday season. But red lights are where it's at when adding that cozy, warm vibe to your tree.
First off, red is the ultimate Christmas color. It's that classic, timeless shade that screams holiday spirit.
When you string red lights all over your tree, it's like wrapping it in a big, warm holiday hug.
You can't help but feel the festive vibes. Plus, those red lights make the whole tree twinkle and glow cozily.
They create this inviting, warm atmosphere that makes you want to gather around the tree, sip on hot cocoa, and share stories with your loved ones.
TINSEL
Tinsel is the perfect decoration to make your tree pop and stand out.
First of all, the red tinsel screams, "Christmas!" You can't get more festive than that bright and bold red color. It's like the tree is wearing its holiday best.
Dressing it around the branches instantly adds excitement to your living room. Red tinsel is also super versatile. You can twist and turn it to create patterns and designs. It's like a craft project but without the mess.
And if you're going for a classic Christmas look, red tinsel is the way to go. It pairs perfectly with those shiny baubles and ornaments. It's like they were made for each other.
So, if you want your tree to look like it's straight out of a holiday movie, red tinsel is the way to go.
The cherry on top is the final touch that takes your Christmas tree from ordinary to extraordinary!
TREE SKIRTS
Red tree skirts are like the finishing touch when decorating a Christmas tree. The best part is that they come in all sorts of styles.
You can go for a traditional, plain red skirt that keeps things simple, or you can go all out with ones that have patterns!
It's a great way to show off your personality and get into the holiday mood.
But the real magic happens when you start putting presents under the tree. The red skirt makes everything pop.
It's like a stage for your gifts. And let's be honest, we all want our gifts to look good, right?
So, red tree skirts are a must-have for any Christmas tree.
---
Hey!
It's so lovely to see you! Thanks for stopping by the blog for these red Christmas tree decorations.
There's nothing better than preparing early and decorating your unique space for one of the happiest holidays!
I hope to see you soon!
Cheers,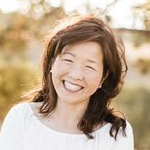 Latest posts by Janine Waite
(see all)