These Boho DIY Placemats with tassels are easy to make! I love that they match my Serena & Lily Catalonia bohemian style placemats quite nicely.
This simple project adds just the right boho accent to a hyacinth round placemat. I added a navy blue fringe, but you can add whatever color you like to match your table decor.
This spring and summer I've been a bit obsessed with my Serena & Lily woven placemats. My woven SL placemats are so cute and perfect for outdoor dining, but, the price tag can be a bit steep. So, when I wanted to add more mats to our outdoor table, I got busy working on this fun boho DIY placemats post.
And this project is perfect for this month's blog hop with my friends. Today's hop is a craft with summer colors. And my color this year is navy blue.
It's such a fresh and summery color.
How to Make Boho DIY Placemats
*The following post contains affiliate links
Supplies:
Scissors
Directions:
Step 1 – Make the Tassels
Place your index finger and middle finger together. Now, with the end of your yarn, wrap it ten times around your two fingers. Next, trim off the yarn. Remove the loop from your two fingers.
Just a little note, the length of your tassels will depend on how many fingers you choose to wrap. So, if you want a bigger tassel wrap your yarn around three fingers.
Next, cut a piece of yarn that's about eight inches long.
Take your loop and pinch it together in the middle to look like a bow. Next, you'll take your eight-inch-long yarn and tie and knot it around the middle of the bow. Make sure not to cut these longer strings.
Your bow now has two loops. Take your scissors and trim the middle of each loop.
Step 2 – Attach the Tassels
Find the strings you tied in the middle of the bow and thread one of them through your craft needle. Take that needle and thread it through the edge of the placemat. Now, take the two remaining long strings and tie them together in a knot. Lastly, once you have secured your tassel to the placemat, trim the two remaining strings to match the length of the tassels of the bow.
As some of you know, we moved our table to under our patio this summer. The new location is super fun and cozy and we're surprised how much this has changed our outdoor dining experience.
Well, this new change had a domino effect and I'm all about hanging outdoors and styling our backyard patio. Here are a few of my posts.
I hope you enjoyed this fun DIY placemats project. Make sure to check out my latest summer posts.
Oh yeah, here are my friend's wonderful summer craft projects!
Summer Colors with Friends
I love how I rescued this stained tablecloth by painting it in summer colors with a paint roller. It looks perfect on my Summer Colors Citrus Table!
Look at these DIY Tiered Trays made from wooden bowls and candlesticks.
DIY Ice Cream Cone Garland and Free Summer Print
This refreshing ice cream cone garland and summer print is the perfect Summer colors decor.
Five different Color Schemes for Christmas
Look at this wonderful summer color scheme for the holidays
---
Thanks so much for stopping by to my DIY placemats post. It's an inexpensive project with such cute results!
Cheers and happy crafting!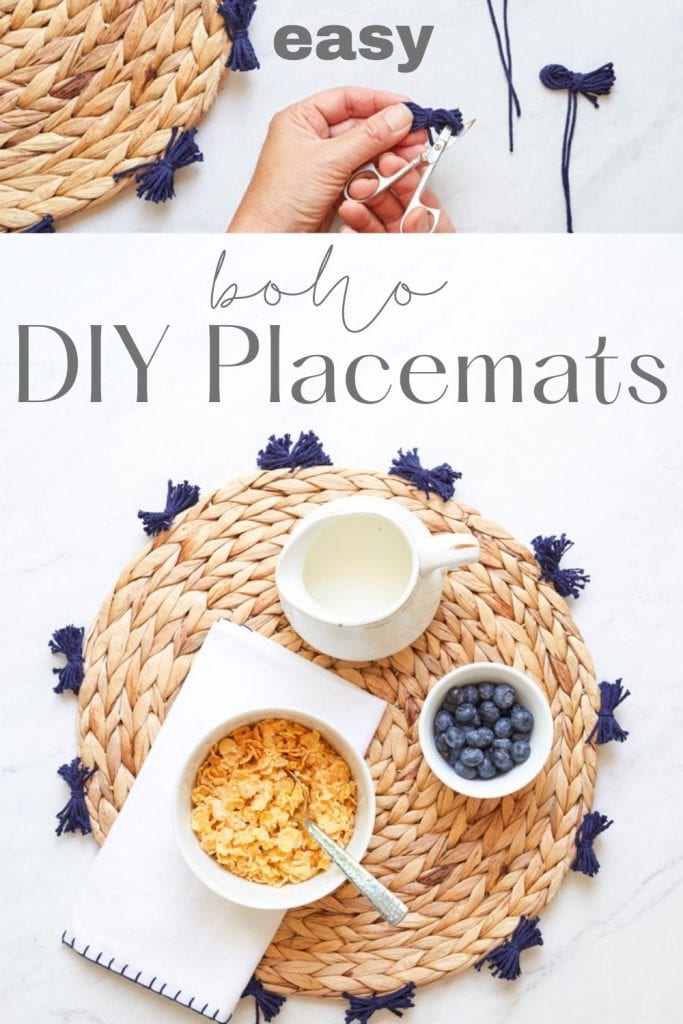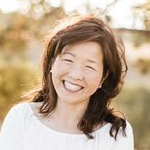 Latest posts by Janine Waite
(see all)