Chocolate Covered Oreos are on my baking bucket list! Have you ever made one? Well, today I'm going to share a few important tips that will take the frustration out when making them.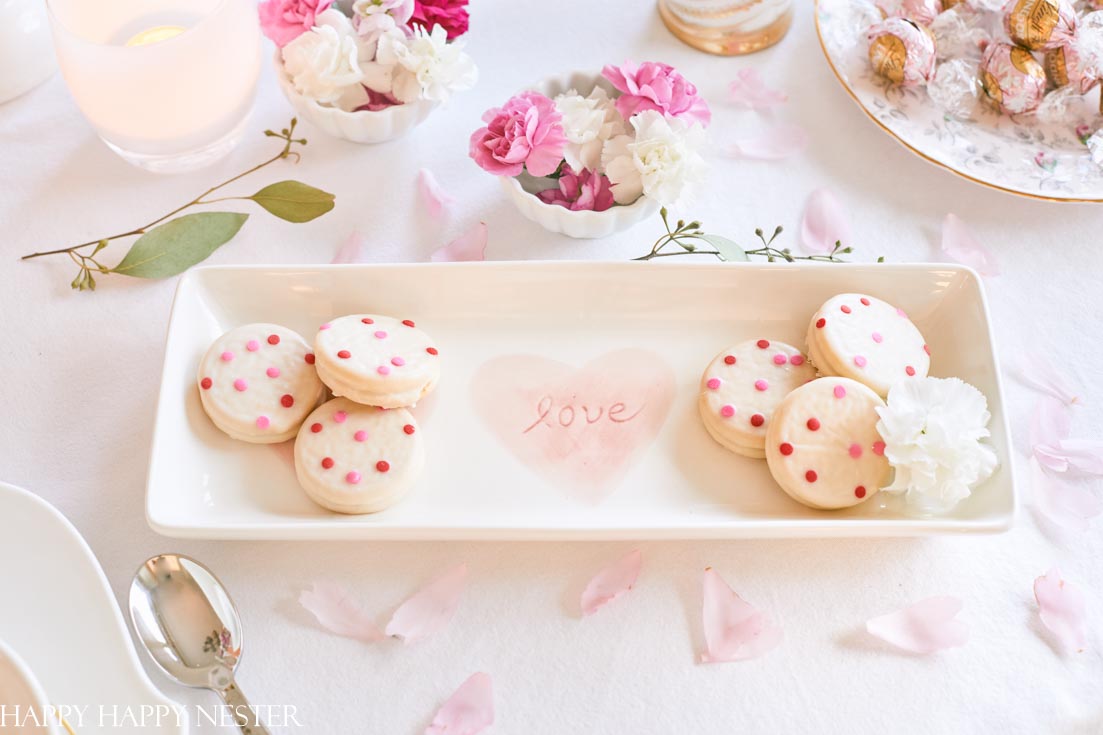 Yes, if you can believe it, I'm just now getting around to making Oreos with chocolate. I think this was the craze a while back and somehow I missed the boat. But, despite all this, I'm happy how my cookies turned out since I discovered a few important things about making these scrumptious cookies.
These chocolate cookies are fun since decorating them for any holiday or season is super easy. So, you'll want to bookmark this post if you want to try them for Christmas, Valentine's, Easter, 4th of July, and more. The possibilities are endless.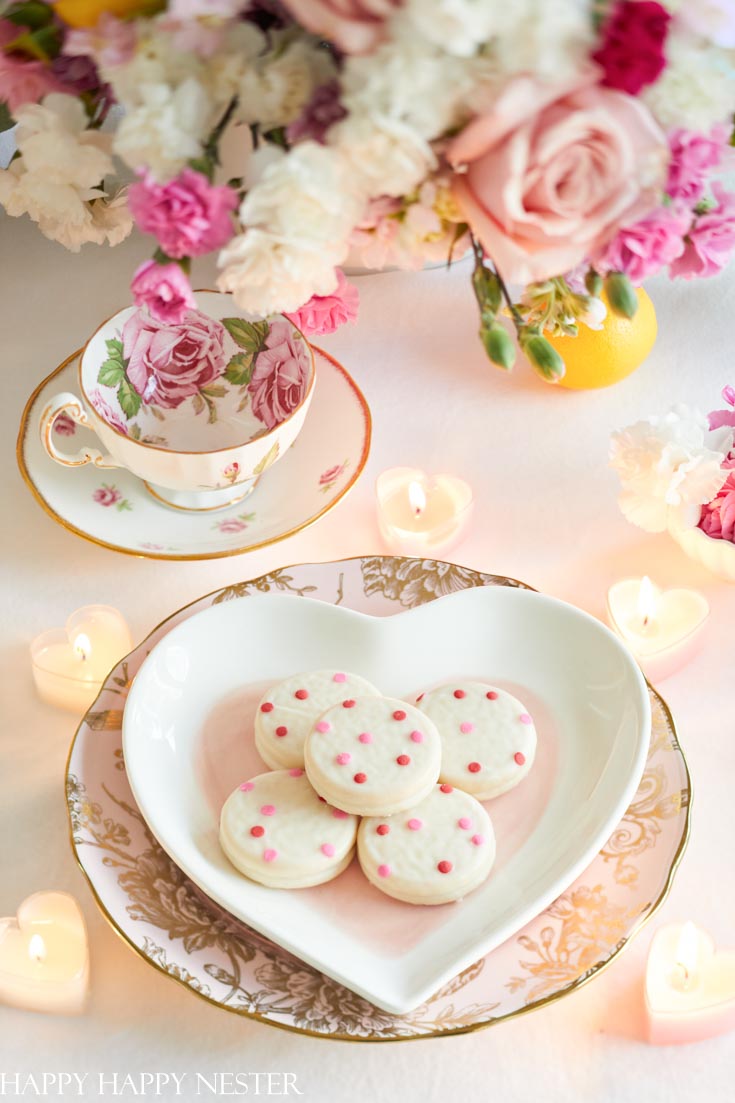 As you know, I have a lot of great cookies recipes. So, let me list a few:
But, in the past, I have never had much luck with the melting chocolates, so I kind of avoided making these cookies. Every time I tried melting chocolate it would either burn in the microwave or quickly turn into a thick sludge that I had to toss in the trash. So, this time I was bound to find a solution. But, let's answer some of the questions you may have.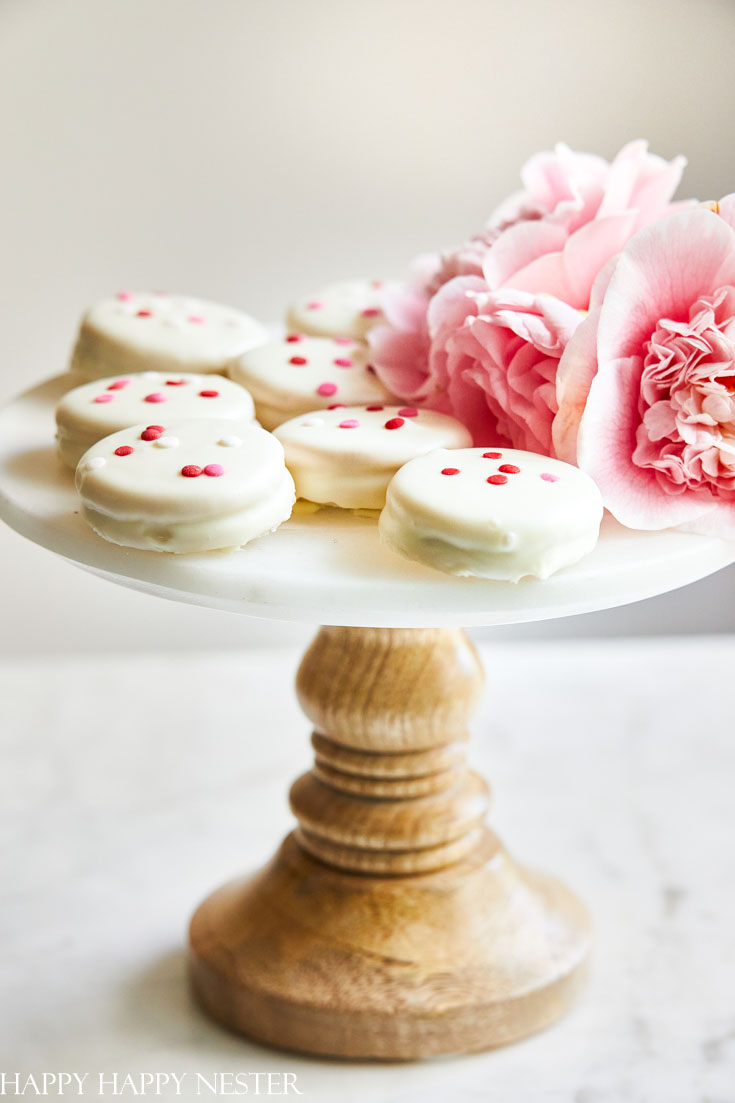 What is the best chocolate to use for chocolate covered Oreos?
I tried the Ghirardelli, candy making & dipping, white melting wafers. Since we live in San Francisco, I'm kind of a fan of Ghirardelli chocolate. Also, I don't have a craft store close by to pop in and buy the melting disks. So, you can usually find it in your local grocery store or on Amazon.
Do I need a mold to make these cookies?
So, I did research how to make these cookies and people are using a fancy mold so that the chocolate is uniform and pretty on both sides of the cookie. But, I didn't buy or use a mold and they still came out cute. Yes, the backside of my cookies is a tiny bit rough, but they still are presentable.
Why should I make them and how much do chocolate covered Oreos sell for?
Well, the cool thing when you make these festive cookies is that you can customize how you decorate them. So, for mine this year, I went with a Valentine's Day theme which is cute and original. Plus a box of 12 chocolate covered Oreos sells for a whopping $35.
How long do they last?
If placed in an airtight container they can last up to 2 weeks.
How does your recipe differ from others?
The chocolate dipping sauce is quite a bit different than most other recipes. I add heavy whipping cream to the chocolate to create creamy smooth chocolate. It is the best recipe for covering the Oreos.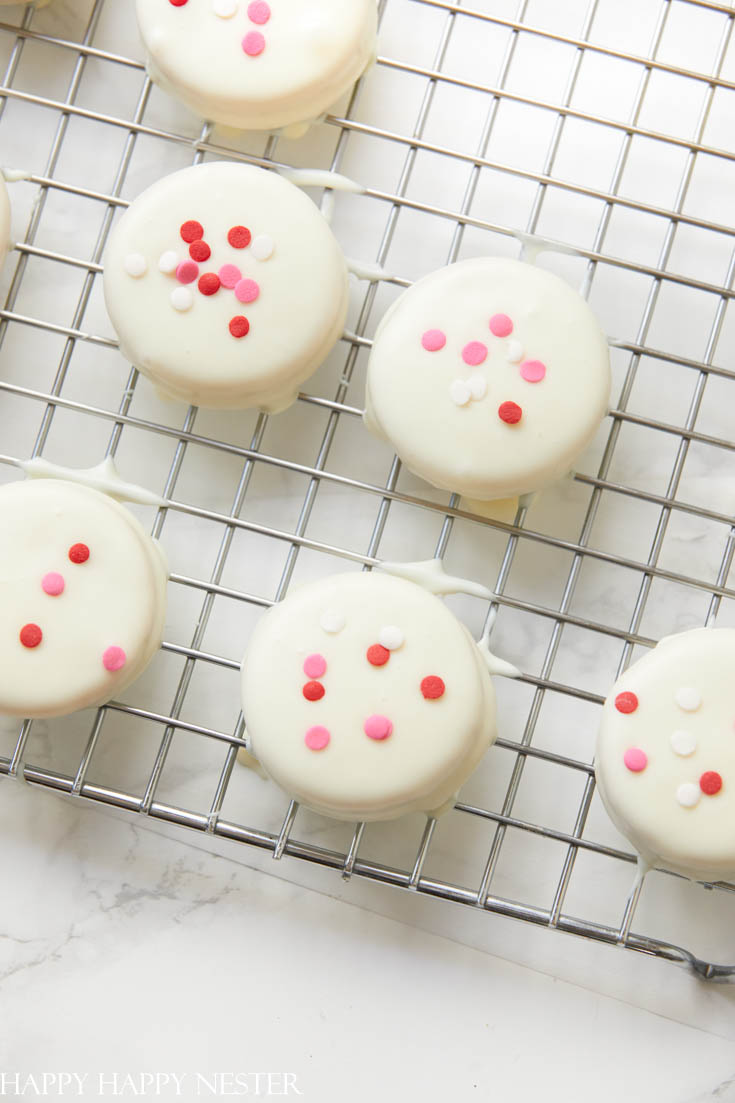 Ok, let's dive into this easy cookie recipe.
Chocolate Covered Oreos
This easy Chocolate Covered Oreos is the best recipe around. The melted chocolate comes out the same every time and is perfect and smooth for dipping the Oreos.
Ingredients
Dipping Chocolate
12

oz

White Chocolate

I used Ghirardelli

½

cup

Heavy Whipping Cream
Cookies
14

oz

Package of Golden Oreos

You may end up with extra cookies
Instructions
Chocolate Ganache
Microwave your chocolate in a glass microwaveable bowl for 1 minute.

In the meantime, place heavy cream in a small saucepan and bring it to a simmer.

Then pour the hot cream over the chocolate and cover all the chocolate.

Let the chocolate stand for 5 minutes.

Whisk gently the chocolate mixture until smooth.

If your ganache is not the desired consistency, pop in the microwave for another 10 seconds.
Dipping the Oreos
Get a cookie sheet out on your counter and place a sheet of parchment underneath the rack.

Place Oreos in the smooth white chocolate ganache and cover the whole cookie. Then lift the cookie out with a fork.

Place the cookie on a cookie rack.

As you cover the cookies, decorate your cookies with sprinkles and candies.

Let sit until hardened about 20 minutes. You can make these cookies in advance.
Nutrition
Serving:
3
cookies
|
Calories:
250
kcal
|
Carbohydrates:
30
g
|
Protein:
2
g
|
Fat:
8
g
|
Saturated Fat:
3
g
|
Polyunsaturated Fat:
1
g
|
Cholesterol:
3
mg
|
Sodium:
236
mg
|
Potassium:
30
mg
|
Fiber:
2
g
|
Sugar:
15
g
|
Vitamin C:
1
mg
|
Calcium:
15
mg
|
Iron:
1
mg
After dipping the chocolate covered Oreos, I tried placing them on parchment paper and the chocolate just puddled. So, make sure to use a cookie rack and parchment underneath the rack to catch the extra dripping chocolate.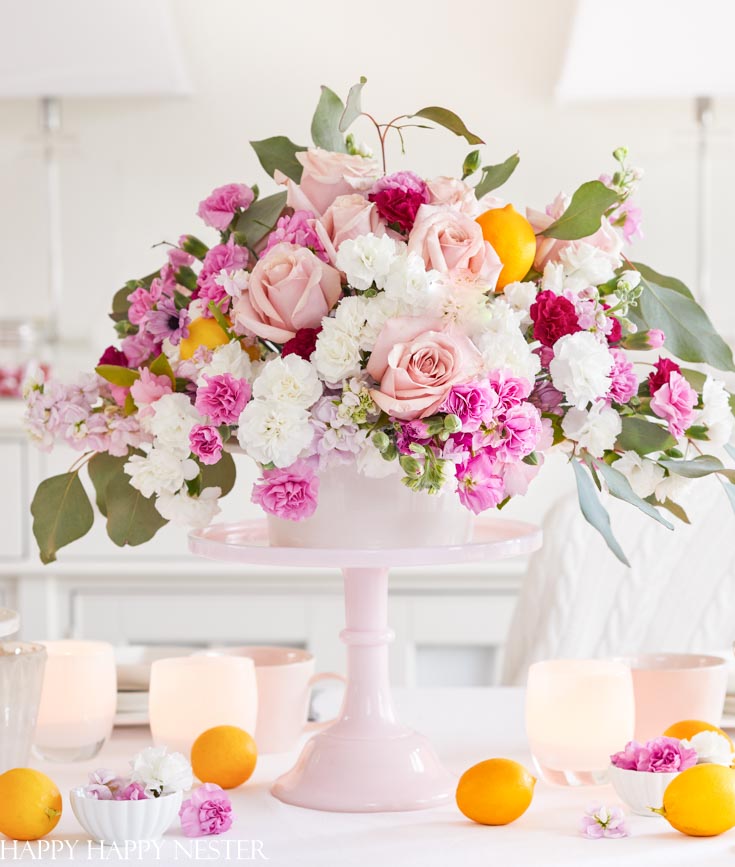 Thanks for stopping by and I hope you found this chocolate covered Oreos recipe helpful. I always love to share my baking experiences and insights. I'm so happy to pass my tips along to you!
Happy Baking!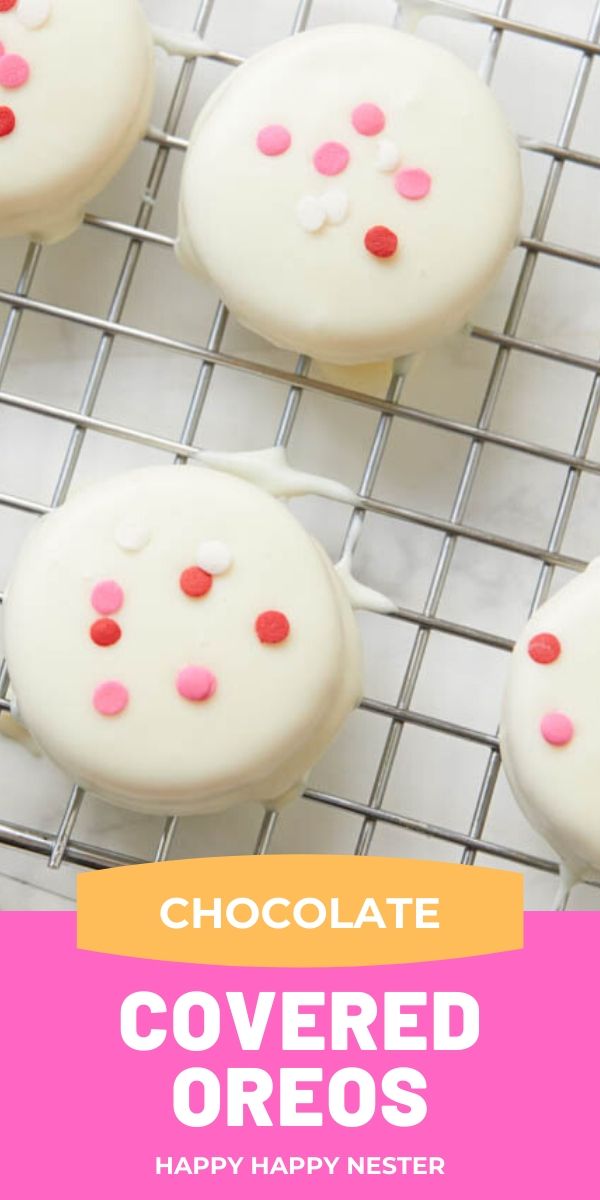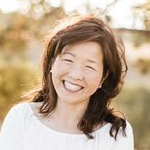 Latest posts by Janine Waite
(see all)