I love that my friends and I decided to Decorate with Target Dollar Spot Items for this post. Do you ever visit Target and peruse the dollar spot section and wonder can I use some of these things in my home? Well, this week I super lucky and found some great treasures for my cupcake post. I'll share what I bought and how I created a tiered cupcake stand.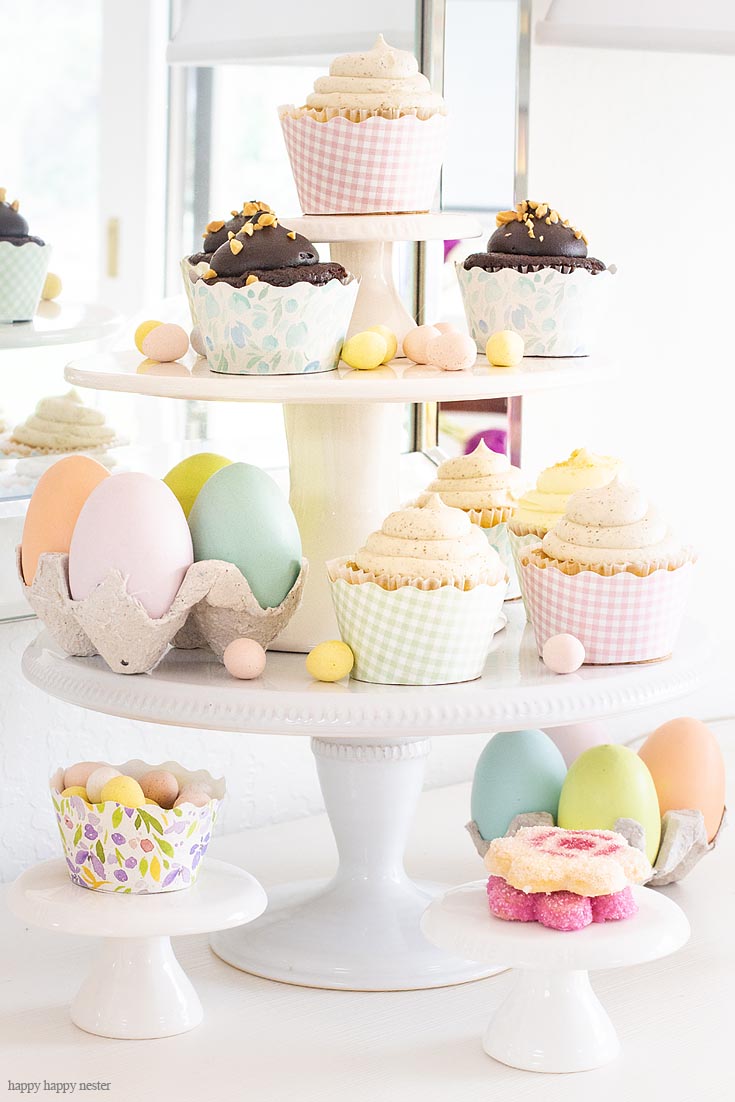 When you visit Target do you stop at the dollar spot area? Or do you race right by the bargains? I stop about every now and then and most times I don't find anything. But, this week, I found some great items that cost anywhere from $1.00 to $5.00.
Decorate with Target Dollar Spot Items
Ok, here are the three things I found. The pretty white cake stand, the three tiny cupcake stands, and the wooden pastel Easter eggs. I so pleased with my purchase and I seriously think that these items will be popping up a ton in future posts. Speaking of cake stands make sure to check out my fun cake stand decorating post.
All right, are you familiar with our 3 Ingredients Challenge? Our last one you can find my avocado dyed pillow. Ok, so this month I'm joined by a couple of friends for our monthly #3 Ingredient Challenge. Yes, we had to find 3 ingredients form Target's Dollar Spot and use it our homes. Here are the brave bloggers who were up for the challenge:
Jen | Tater Tots and Jello
Christina | The DIY Mommy
Leslie | My 100 Year Old Home
Rhonda | Hallstrom Home
So, I'm so jazzed that my fabulous Target items are perfect for my cupcake post due next week. And today, you are getting a sneak peek at my future post which happens to be a printable of the paper cupcake holders.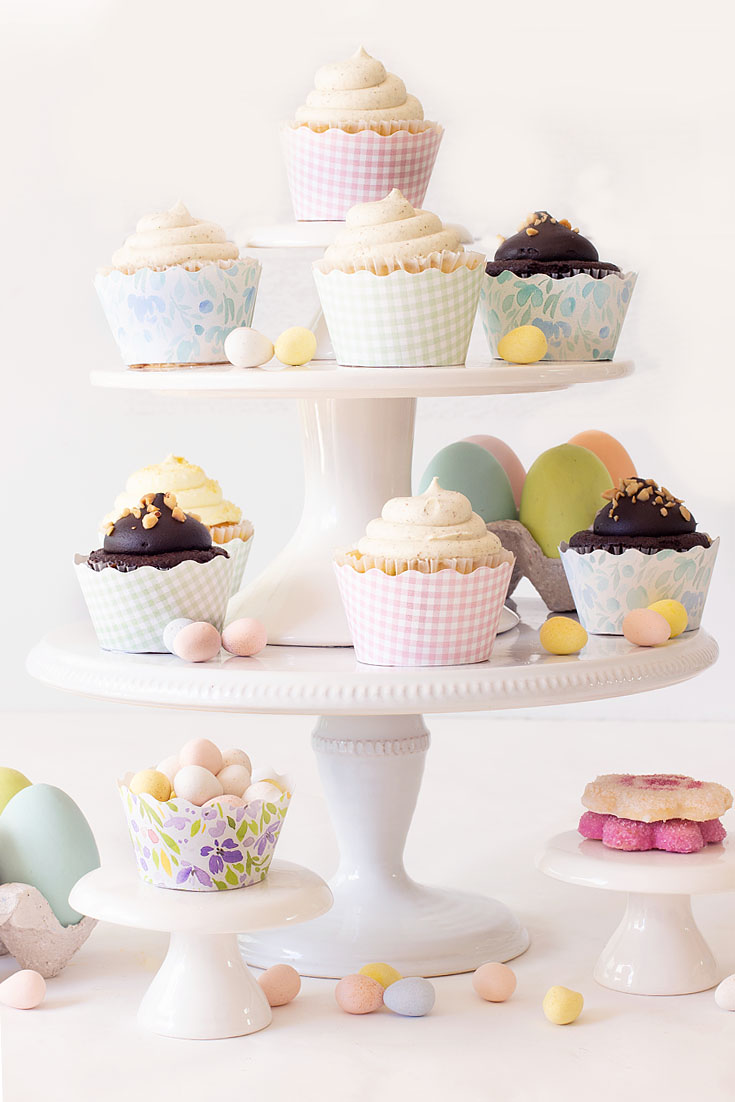 How to Create a Cake Stand Display
But, back around to how to decorate with target dollar spot items. Let's talk about how I built my cupcake display.
1. Use the same color and style
I like white cake stands since it shows off whatever you place on it. I don't like any patterns or colors since that can sometimes overpower your desserts.
2. Start at the base and move up
So, start with the biggest stand at the bottom and work gradually up with smaller ones.
3. Make sure they are lined up and centered
Yup in the photo below, I didn't quite have them lined up, oops. But as long as they are centered you're good. You don't want them to be off balanced and tipsy.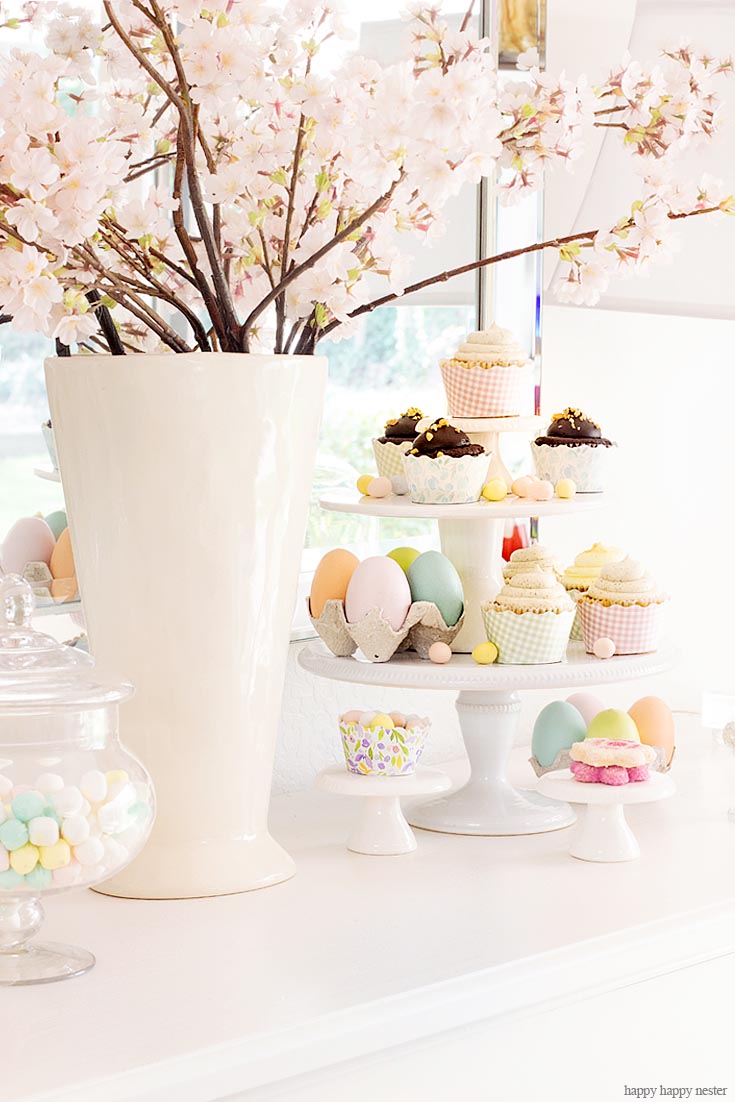 I went ahead and added the cute wooden Easter eggs for color and whimsy. Now you are thinking, I have to run out to your Target and snatch up these cute home decor items. Well, wait and check out what my friends used to decorate with target dollar spot items before you make your shopping trip.
More Ways to Decorate with Target Dollar Spot Items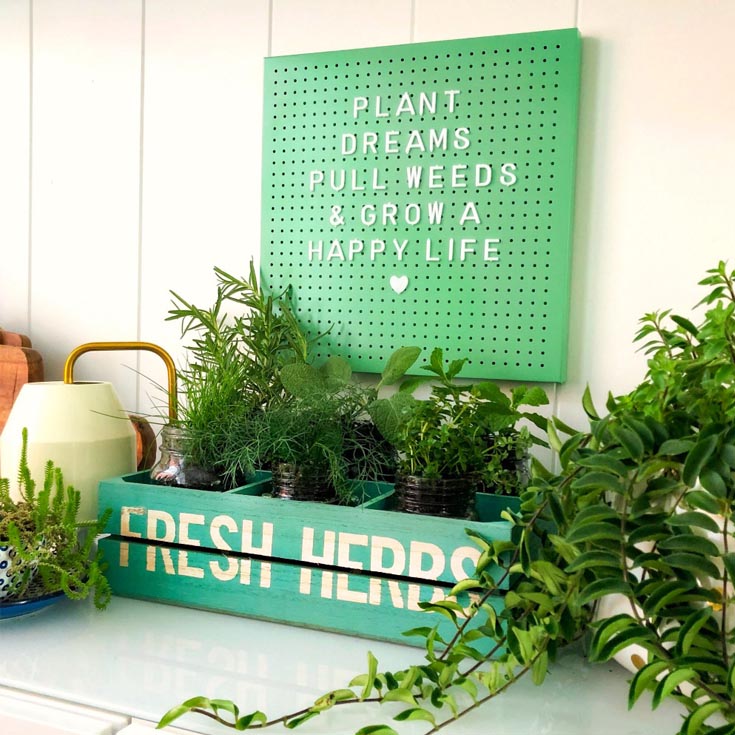 Jen's Easy and Inexpensive Kitchen Herb Garden is so incredible! Jen is so so talented, I'm in awe of her and her blog!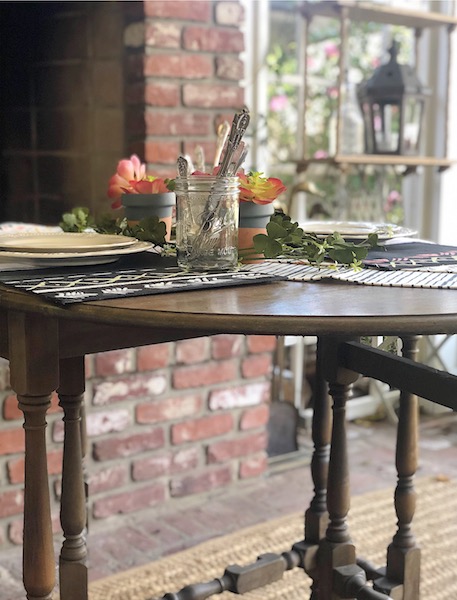 Leslie's Outdoor Entertaining is from Target's dollar spot as well. She has the best outdoor patio in her 100-year-old home.
Love this table decor from Christina. Her Budget Friendly Spring Tablescape looks perfect for Easter.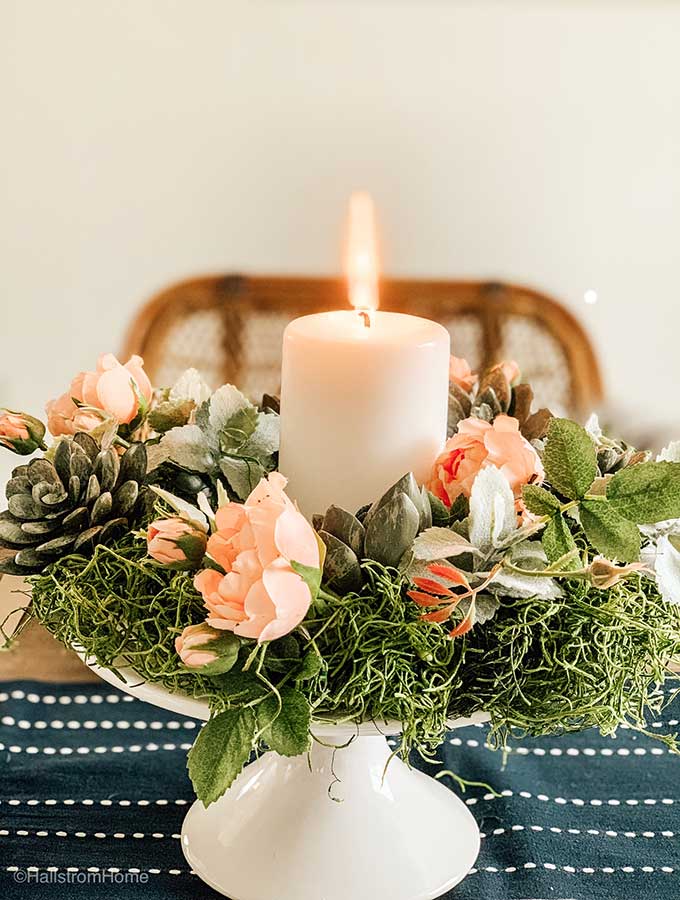 Rhonda came through with her great DIY Faux Succulent Wreath tutorial. She can whip up a great project like no one else I know!
If you can't find the great bargain cake stands here is a link to some others you might like.
This is such a fun challenge and I love how we all came up with such different projects. Who knew that there are so many possibilities with how to decorate with target dollar spot items! Ok, enjoy your trip to Target and make sure to check out the dollar spot section and you just might find some great things.
Cheers,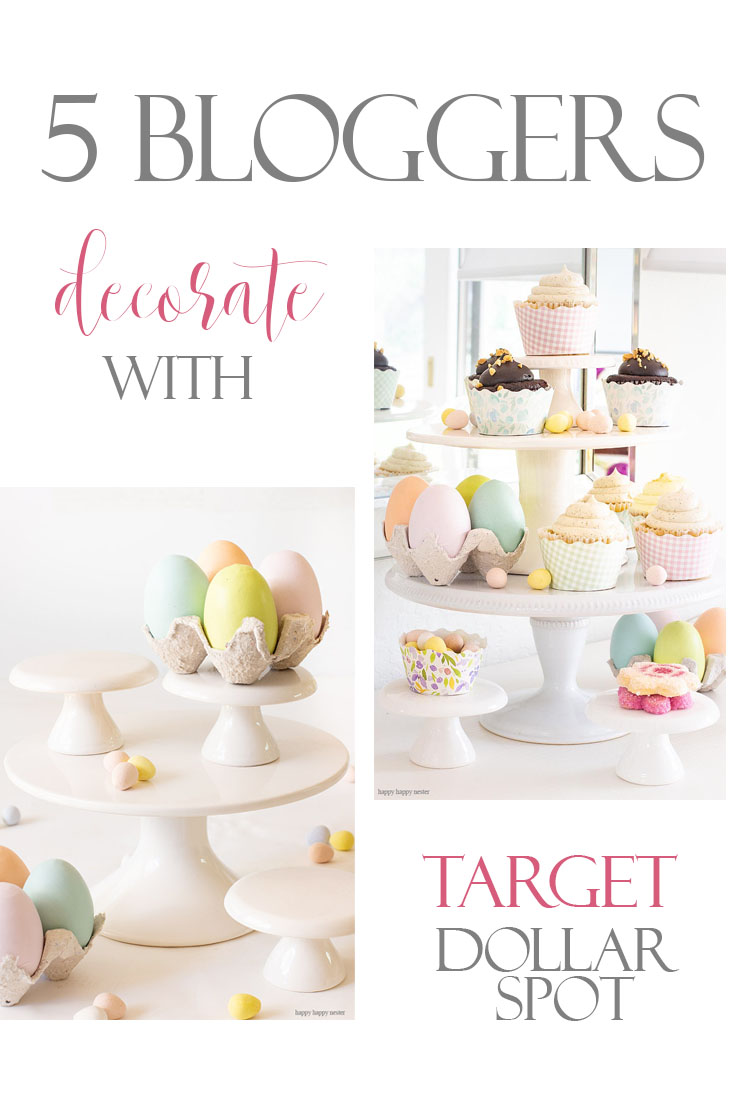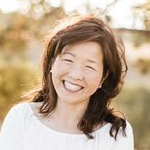 Latest posts by Janine Waite
(see all)