I always love to come up with Cute Ways to Use a Cake Stand. I have plenty of them hanging around our home, some are out and some are in storage. But, nevertheless, they have things decorating them at all times. It is a simple way to add interest to any space.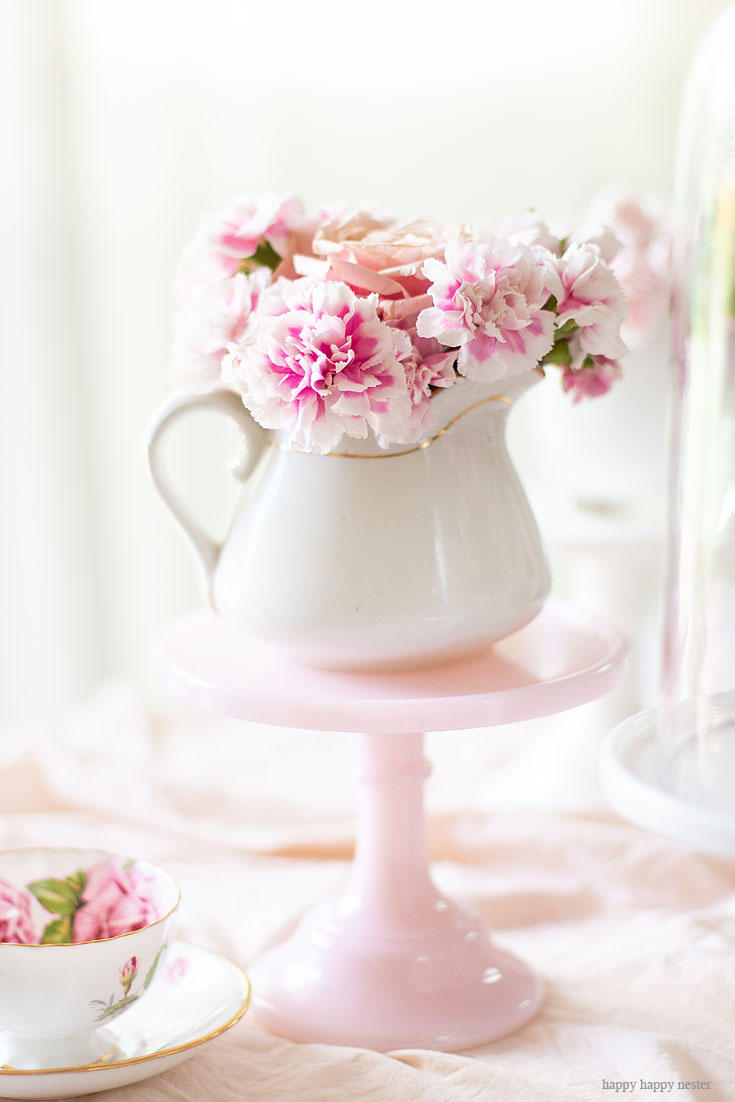 Fun with Cake Stands
I published another post ( 12 Bloggers and 12 Creative Cake Stands) quite a few years ago and I remember it well. There are so cute ways to use a cake stand. I'm going to show you how my cake stands are decorated and also, give you a peek at my friend's cake stands. These three blogging friends are always inspiring me and encouraging me when it comes to blogging and I love them dearly.
7 Cute Ways to Use a Cake Stand
*The following post contains affiliate links
As you know cake stands come in all different sizes, shapes, and colors and so that makes it easy to find exactly the right one for your home. I love my white and pink Mosser glass cake stands and I use them all the time. But, let's look at the different ways you can decorate cake stands. Seriously there is something for everyone.
1. Make it a Plant Stand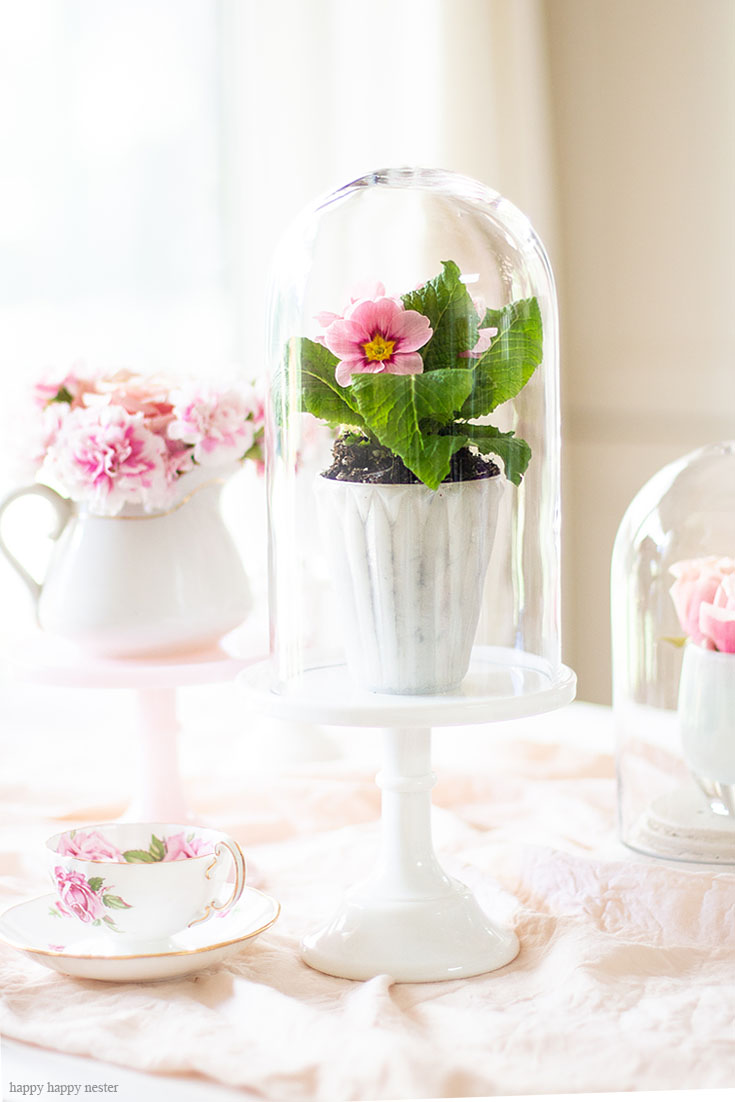 Here I used a Pottery Barn candle holder and planted my primrose in it. I'm always using containers for different uses. I love to think outside the box and create something out of the ordinary.
2. Place a Vintage Tea Cup On Top And Add Candy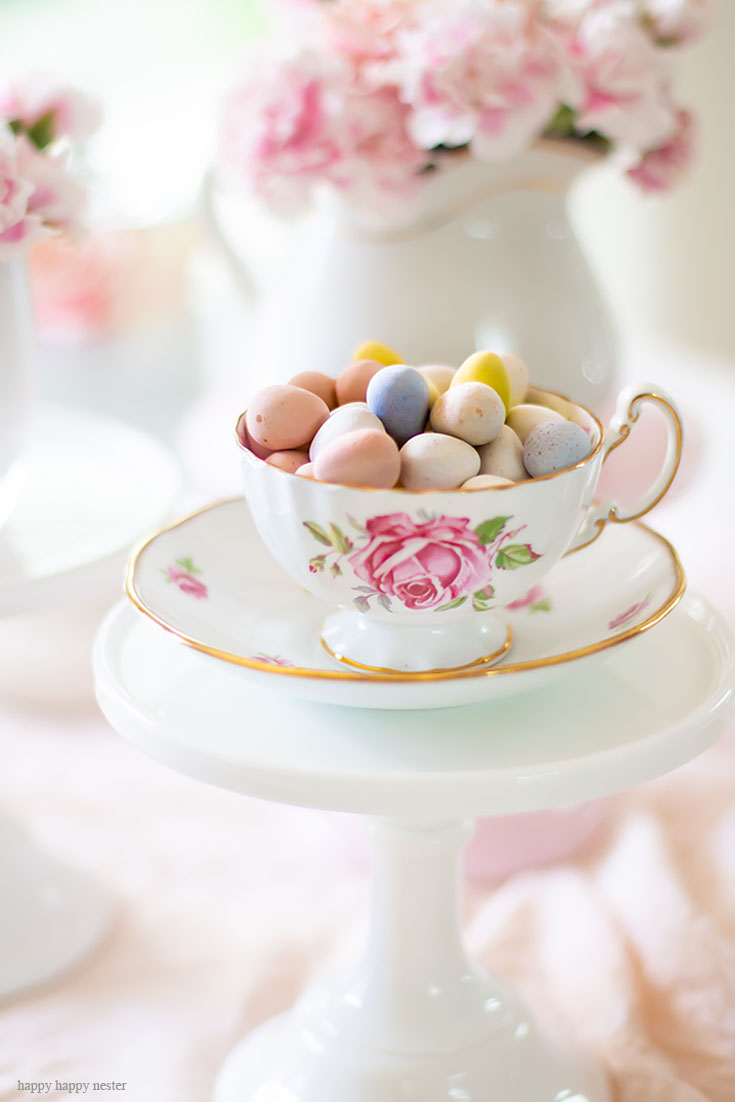 We always have some holiday candy sitting around the house and I had fun adding my favorite teacup and chocolate malt balls. I absolutely love teacups and clearly, I need more since they create such a cottage a cute style. Here are a few for you to shop.
3. Add A Glass Cloche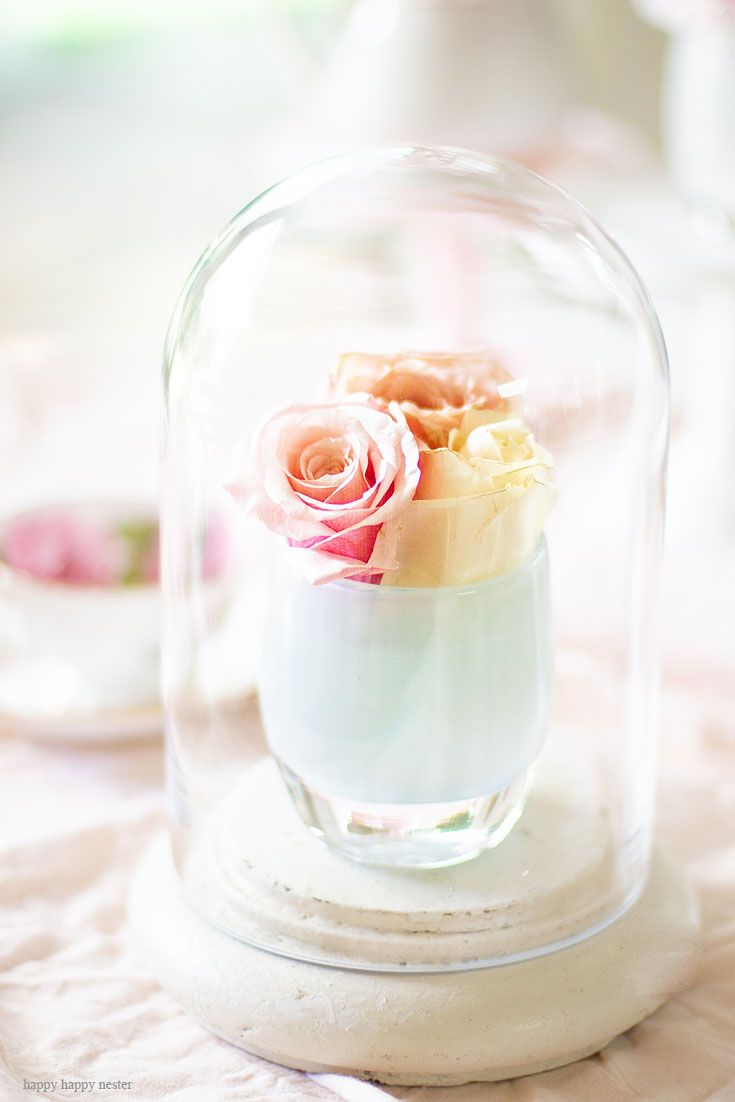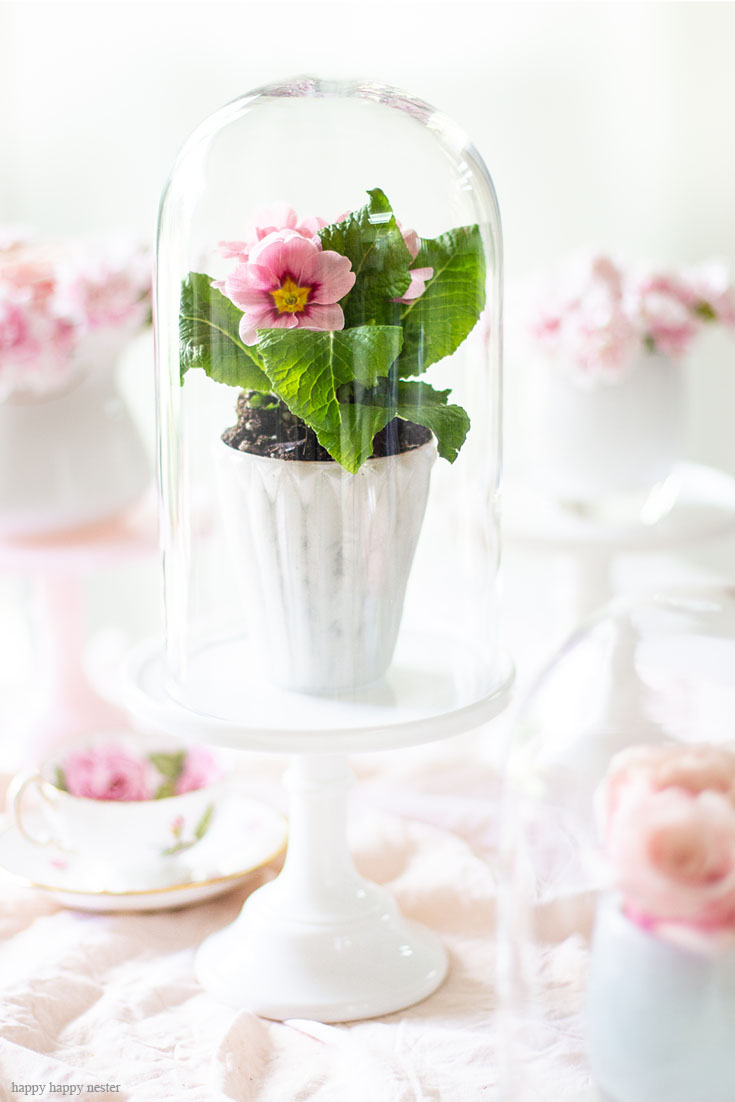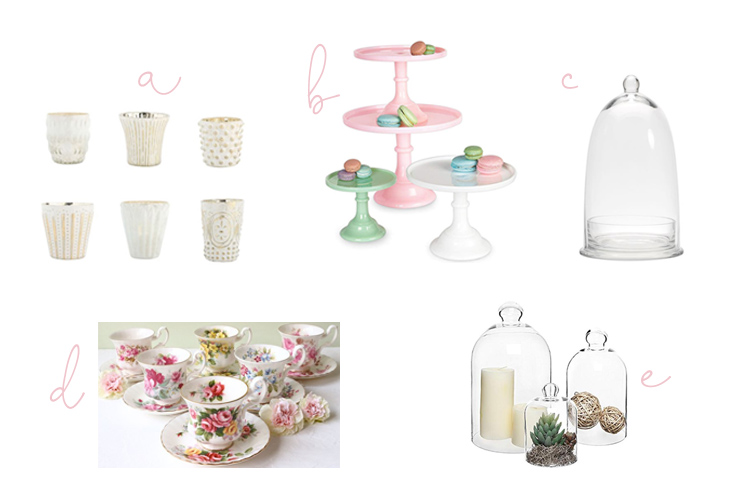 a. Pottery Barn Votives | b. Mosser Cake Stands | c. Pottery Barn Glass Cloche
d. Vintage Tea Cups | e. Glass Cloches
4. Add Candles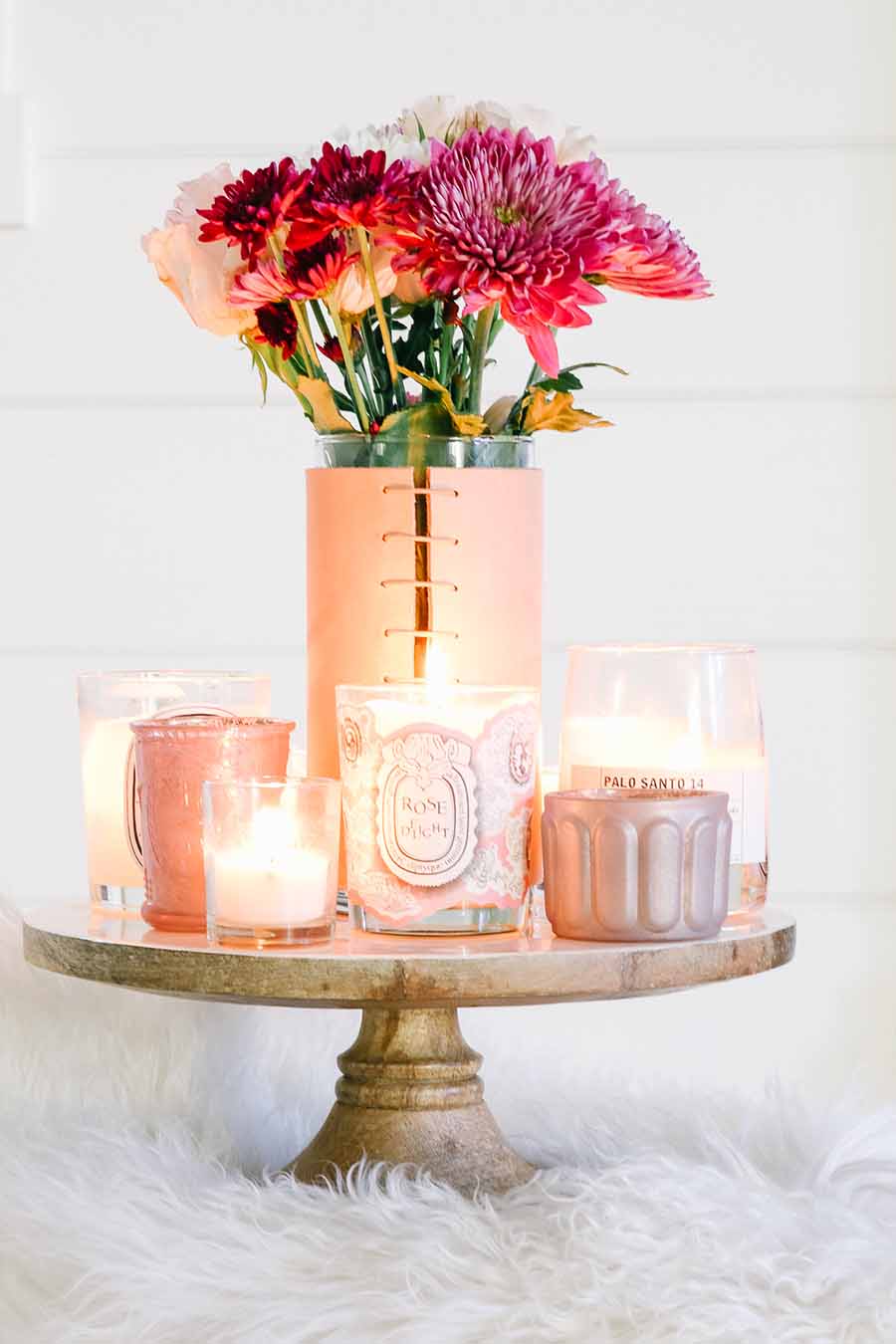 I love that Ashely came up with 4 unique ideas to decorate with cake stands that don't involve cake! Also, I love her collection of candles. And oh yeah, here gorgeous wooden cake stand is the perfect way to display them.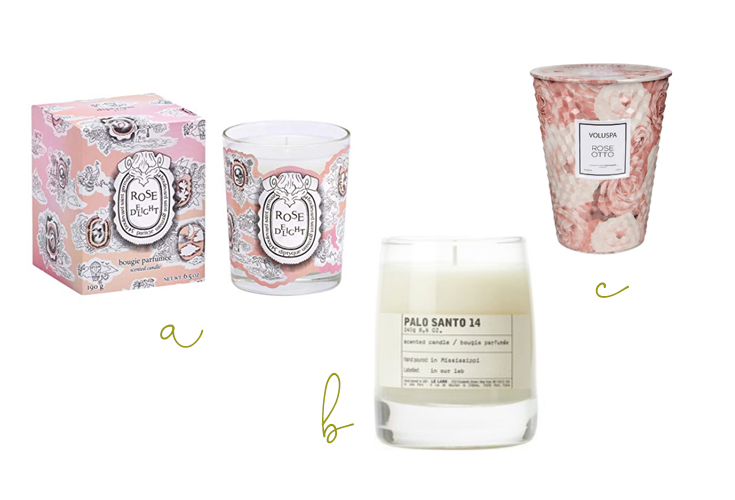 a. Rose Delight Candle | b. Palo Santo 14 Candle | c. Voluspa Candle 
5. Create a Tea Station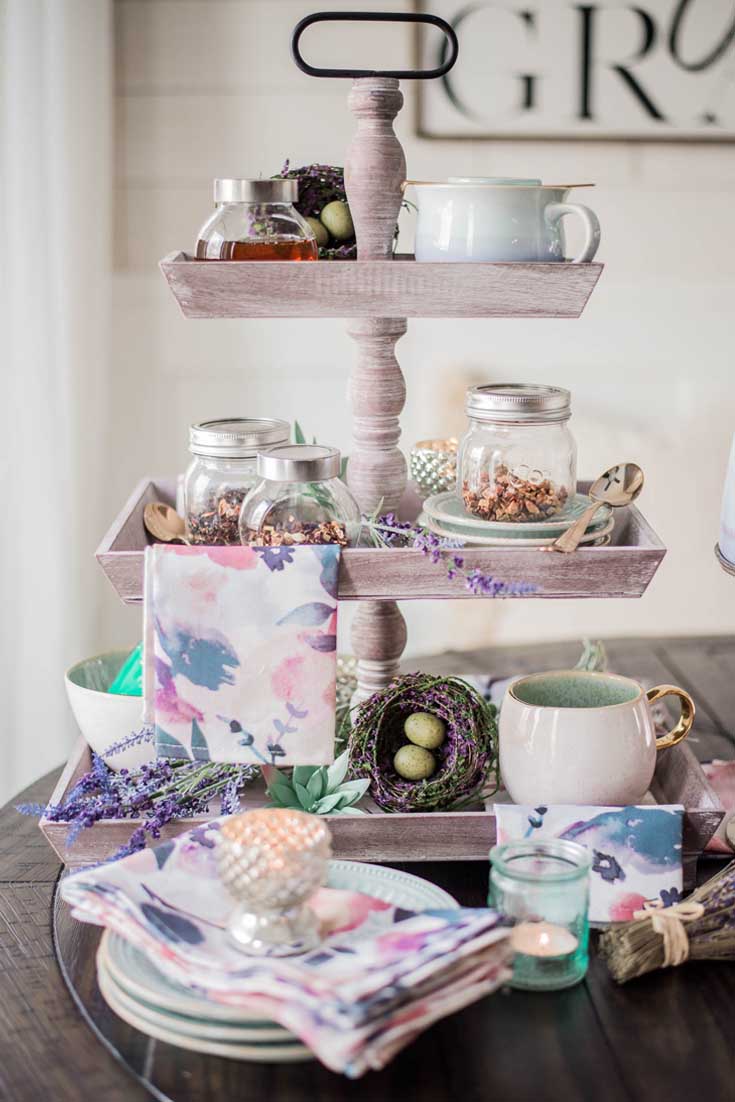 Christine from DIY Mommy created the cutest spring tea station on a tiered tray in lavender and aqua. I so need to have a tiered tray like this so I can organize and decorate it with the seasons.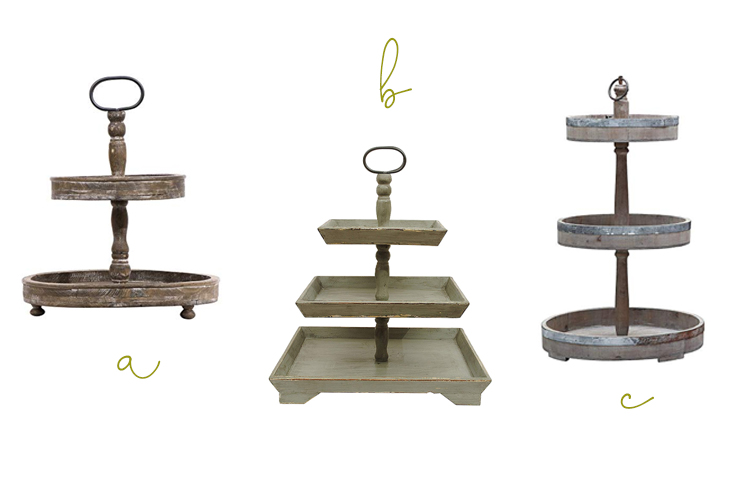 a.  2 Tiered Wooden Tray | b. Square Tiered Wooden Tray | c. 3 Tiered Wooden Tray
6. Add Seasonal Decor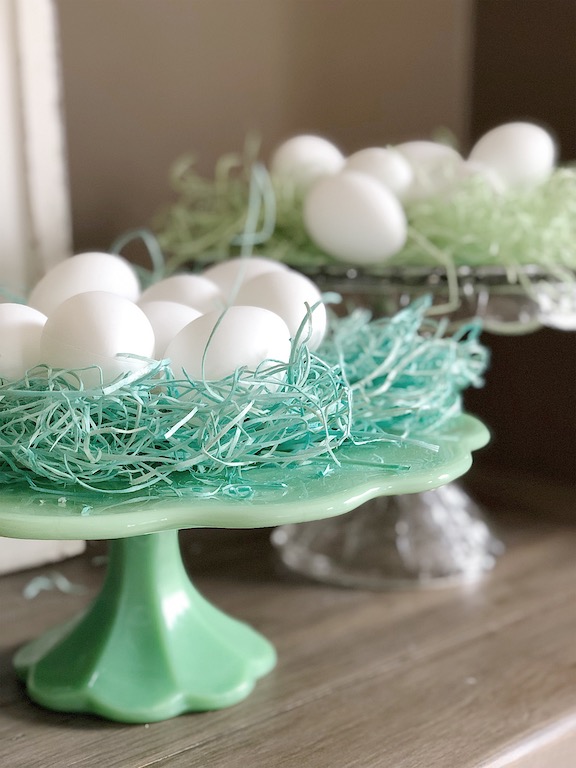 I so love Leslie's vintage glass cake stands and it is so pretty with the eggs on them. I love how cake stands have different heights and details and they add so much interest to a space.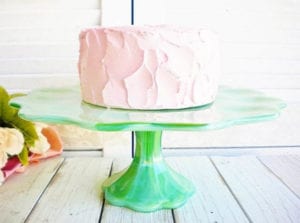 Vintage Cake Stand
7. Group Your Cake Stands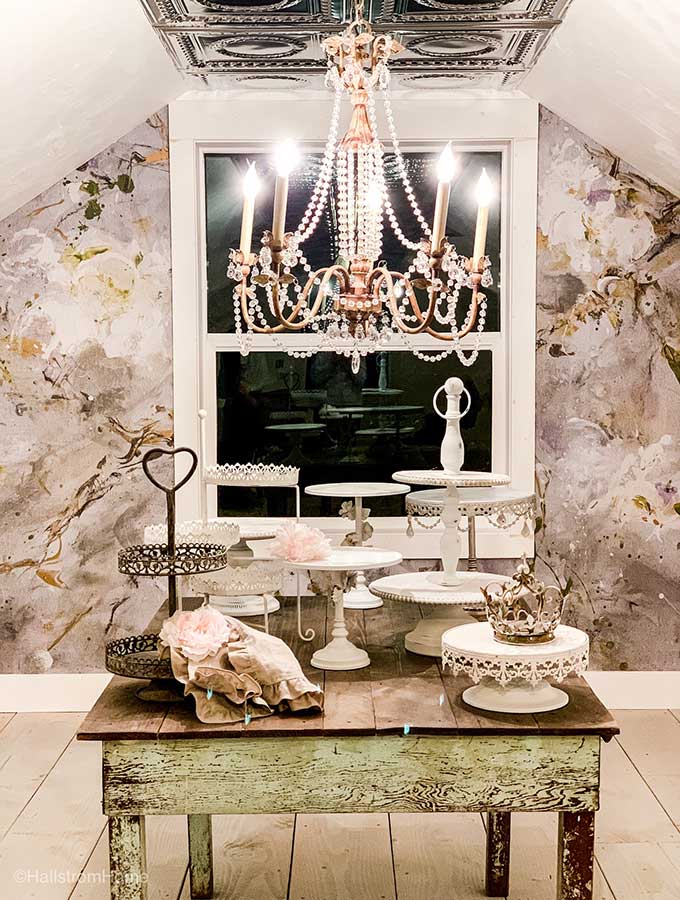 I have my cake stand scattered around the house and they are super fun to group them together as Rhonda has done here. This is her new studio so while you visiting her cake stand post make sure to check out her new addition.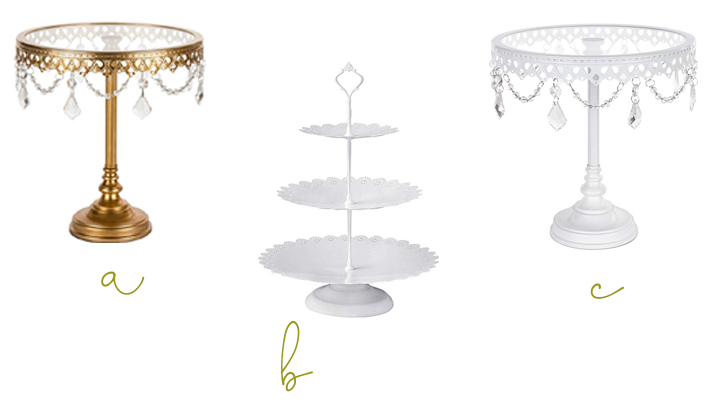 a. Amalfi Metal Cake Stand Dessert Sand | b. Lucky Monet Crystal Cake Stand | c. Amalfi Metal Cake Stand White
I hope you enjoyed this fun blog hop. I love that there are 7 cute ways to use a cake stand. I'm so excited to start decorating for spring and I hope you are too!
Cheers,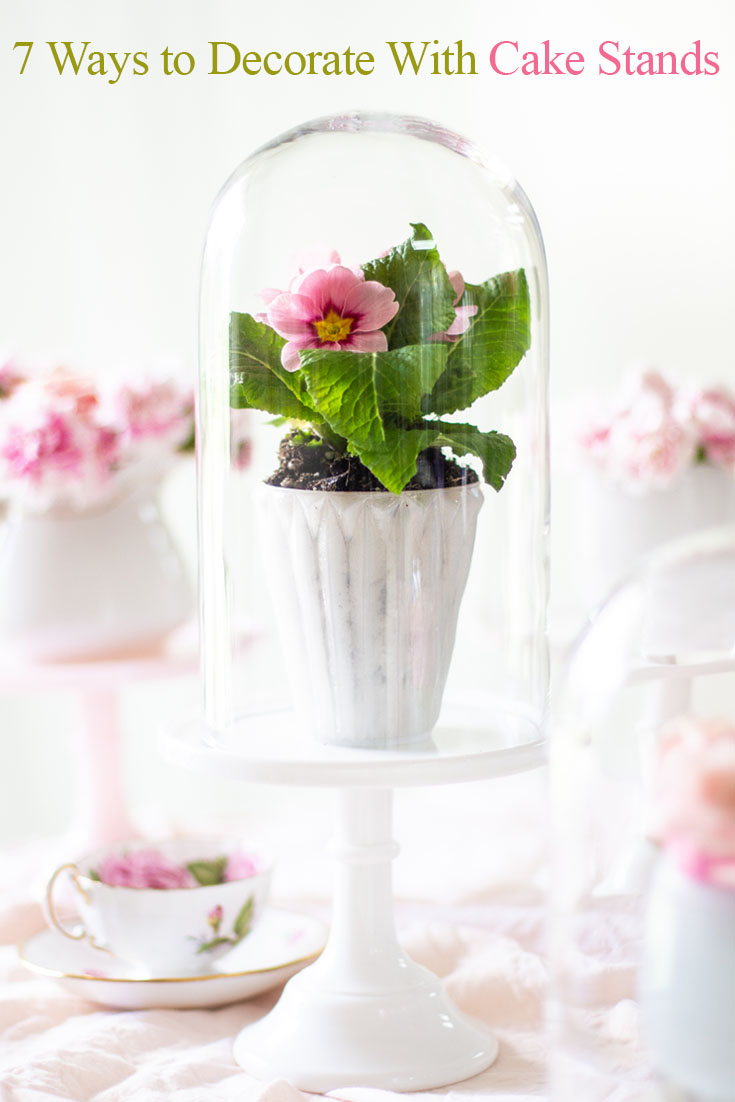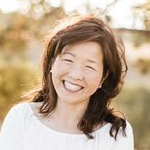 Latest posts by Janine Waite
(see all)