Sunbrella Review
As the weather turns warmer, my mind is easily distracted to our yard and outdoor spaces. In the spring and summer, we practically live outdoors, and our patio becomes an open-air great room. We have almost every meal outside and over the years, I've slowly created a little oasis where we relax and dine. A few of our yard decor needs replacing, and when it comes to umbrellas, Sunbrella is the only option for this gal!
~ A Note About the Nester ~
We lived in Seattle for many years and made some great friends. Every summer some of them descend on us for a visit to sunny California. Most the time they hang out at our pool, and that appears to be their key focus. They love the sun and our outdoor rooms.
The following post contains Shopstyle Collective affiliate links, but this review is my own opinion.
If you are in the market for a new outdoor umbrella, you may be wondering if a Sunbrella umbrella is worth the extra money. Let me just say that we bought a patio dining set that supposedly had durable outdoor fabric and after the first summer the cushions were faded and torn. The poor quality convinced my husband we should invest in Sunbrella chair cushions. We had no choice but to replace the cushions since they had huge tears in them that were unavoidable. Now, three years later the rectangular umbrella is torn and needs to be replaced this spring. Do you see a pattern here, one of us only learns by experience?
On the flip side, we have a Sunbrella umbrella that is something like 20 years old, and it is still going strong. This umbrella has weathered many rainy Seattle summers as well as blistering hot California summers. The only thing that has fallen apart is the sewing, but the fabric is still in excellent shape!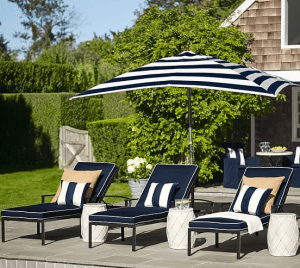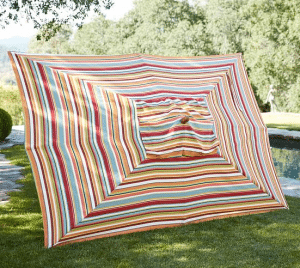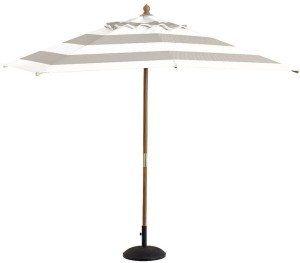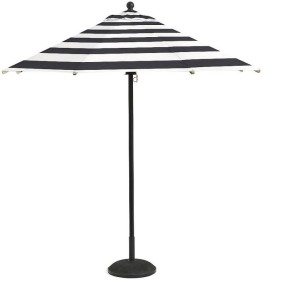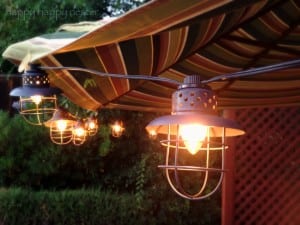 If you are in the market for any outdoor Sunbrella items, the stores are all having sales. It feels like every spring they place everything on sale, probably they are trying to jump start the summer. If you are concerned about spending too much money and you already have the umbrella base and just need the fabric, buy the canopy. Pottery Barn sells only the canopy and price is significantly lower.  Also, my little secret is to find Pottery Barn products on EBay, just make sure you purchase it from a reputable seller with a high seller rating.
Happy Spring! Let's hope the warmer weather heads your way and you can start to plan your outdoor spaces. Here are some more post that you may enjoy, Outdoor Living Spaces Our Sunbrella Cushions
Cheers,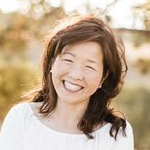 Latest posts by Janine Waite
(see all)