Today, we are giving away a beautiful custom made Farmhouse Sign! I'm super excited to be collaborating with The Painted Nest. Her sign is the perfect accent to our remodeled kitchen.
Thanks for all of you who participated and visited the blog. We officially have a winner, Tiffany from On Perfect Life over on Instagram. I combined both the blog comments and IG follows and randomly chose a winner. Thanks for your wonderful comments.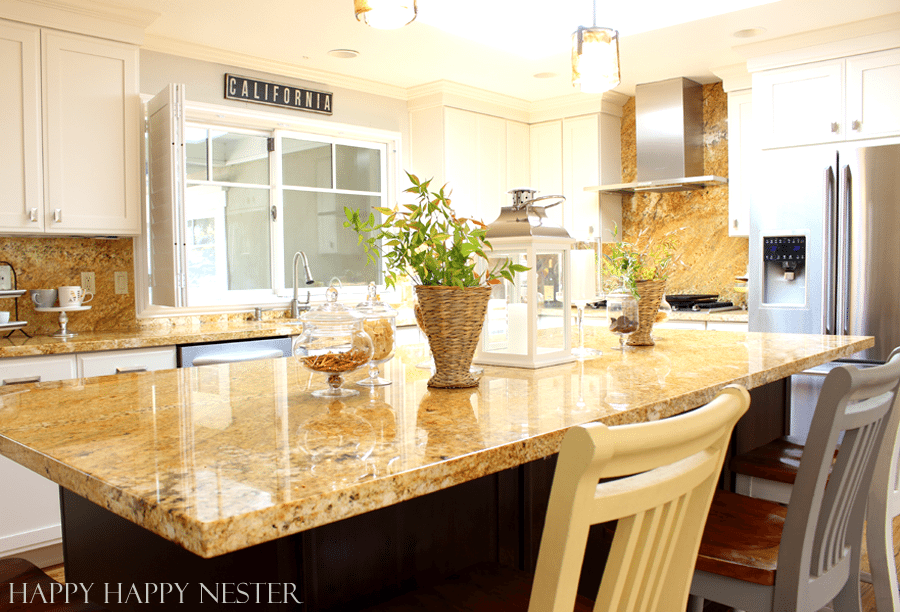 But, I would like to share my little backstory to our gorgeous kitchen sign.
It seems like just the other day, my husband and I loaded our California Volkswagen bus full of our valuables and our cute little kitten named Huxley and our sweet orange canary named Duke. We made our way to Vermont to start our new young married life.
And life took us along a path to Oregon, Washington and a bit of Canada.
Well, after 20 years of gypsying around to three states and a foreign country, we returned back to my home state of California.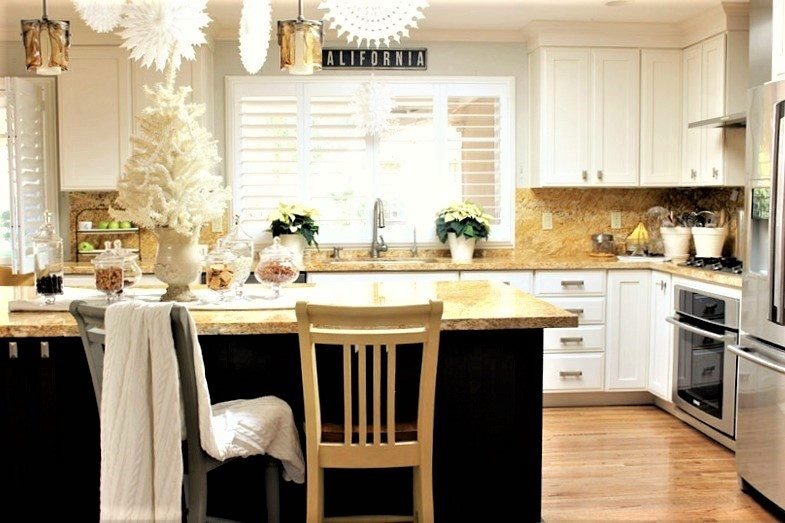 We made a full circle and I love our latest journey home.
It is a meaningful return and when Kristy Robertson from The Painted Nest asked me what word I wanted on my custom designed sign, it was a no-brainer. California, of course!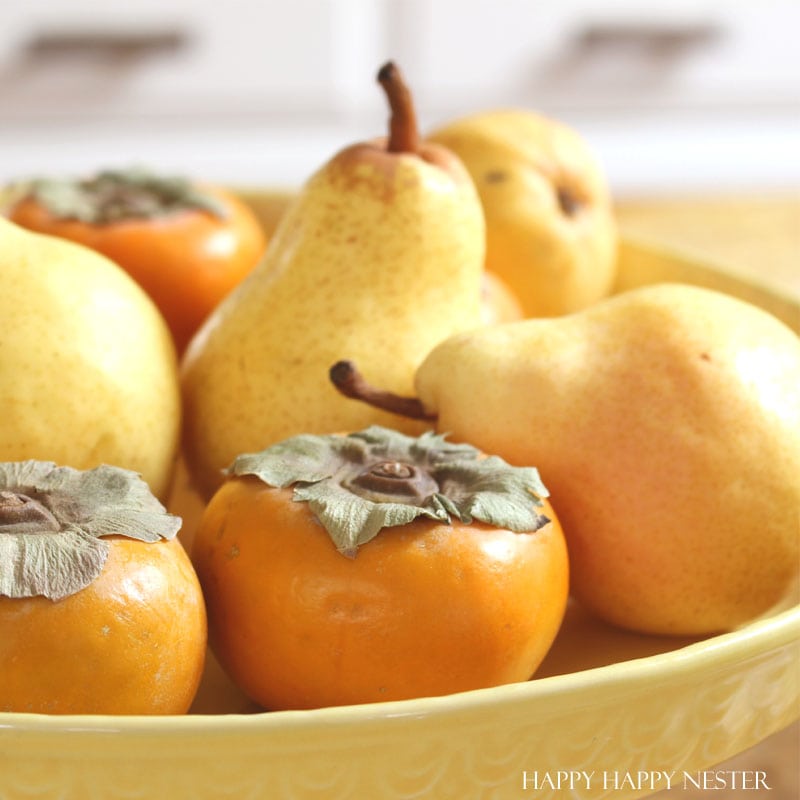 And what better way to celebrate our return with our beautiful custom sign from The Painted Nest.
Kristy is uber talented and I adore all her products. She just informed me that her daughter, Kelsey has joined her. So their dynamo team is producing so many great signs.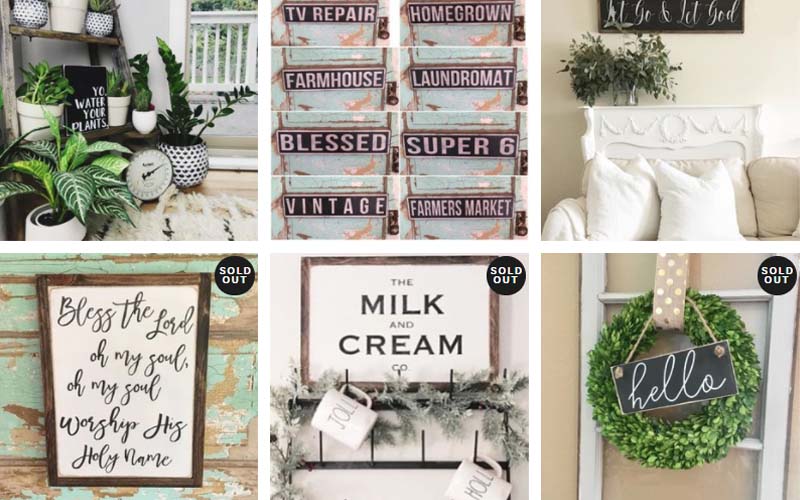 Don't Forget to Leave a Comment for a Chance to Win a Farmhouse Sign
I have teamed up with The Painted Nest for this wonderful great giveaway!
She is giving away a custom-made wood sign that is 24″ x 6″
All you have to do to enter is leave a comment below. Let me know if you invite some friends to this farmhouse sign giveaway and I'll give you a double entry.
Good luck to all of you. The contest begins Friday, October 20th through Sunday, October 22, 12:00 pm pacific standard time.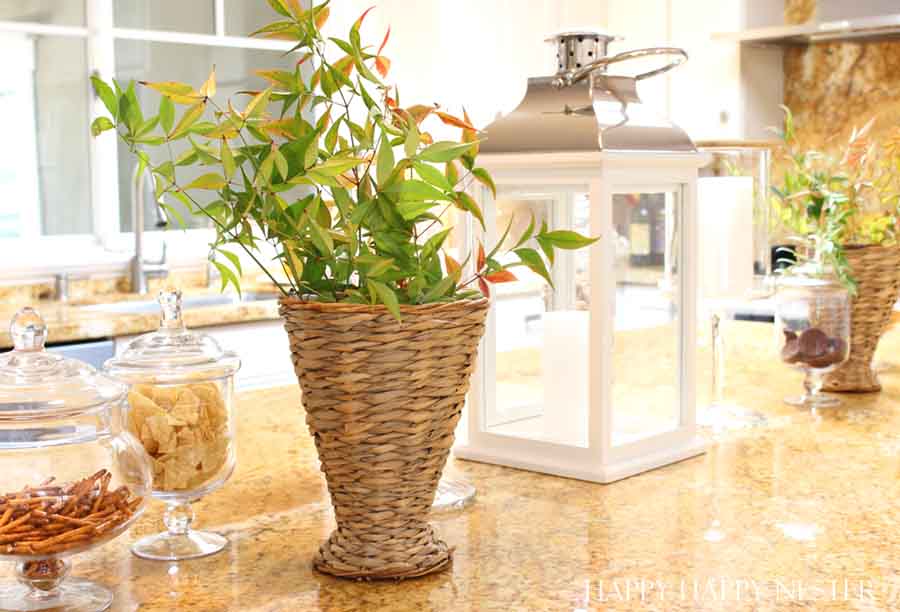 The winner will be announced the following week so make sure to check back for the announcement.
Ok, Good Luck everyone!
Cheers,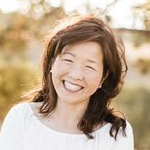 Latest posts by Janine Waite
(see all)