Adding Farmhouse Style to Your Table
Farmhouse decor is popular these days, and I thought I would start a little project and share it with you today. You can introduce a little of this style into your home with your dining room table decor.
A Note About the Nester
When we lived in Vermont, we rented the upstairs apartment of a real old farmhouse. We lived in the attic and our kitty cats loved to hang out on the roof that was outside our windows!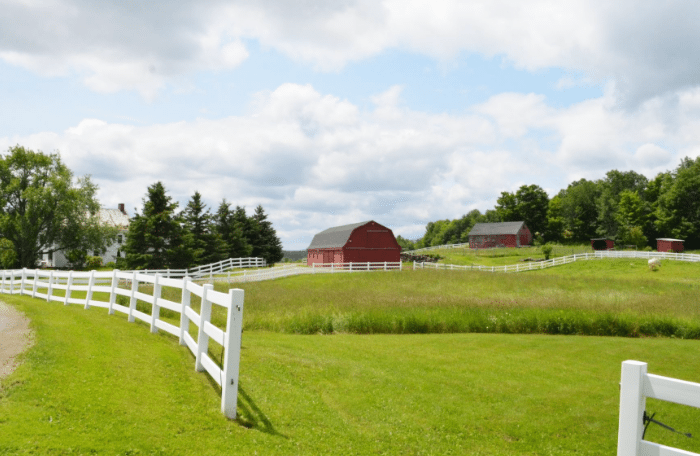 I'm trying to understand what defines the Farmhouse style. I found that this design does not have an official definition. I do love how it brings back a decor that is more relaxed, accessible, warm and invites you to stay and relax. The American farmhouse highlights the simplicity of rural living which we so need in our fast past culture. My husband and I did live in an authentic Vermont Farmhouse (the above photo is a home near where we lived), and I loved it. The cool thing about these houses is that the farmers would keep adding to the home until it finally connected to the barn! I guess those cold winter days probably instigated the breezeways out to the barn. Our current Northern California home is far from a farmhouse, but I thought it would be fun to show a few things that caught my eye. I love the neutral colors and white combined with wood.
Some of my notes about the home decor products featured above.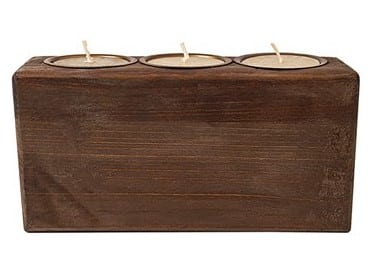 The sugar molds are fantastic, and I own some that are candle and flower holders. They have a beautiful natural look that adds farmhouse to any table.
The white glass cake stand is one that I would love to own. It is handmade from the Mosser Ohio company that has been around for thirty years. It has a timeless almost Depression style glassware.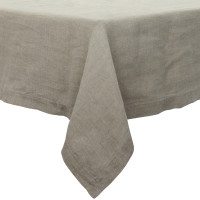 Linen tablecloths have a more relaxed back to basics style that I love. Table cloths inherently make most table decor beautiful.
In the next month, I will introduce a few farmhouse home decor onto my table. Have a lovely June and leave a note to say "hi" and make sure to have a great day.
Cheers,

You might enjoy this post: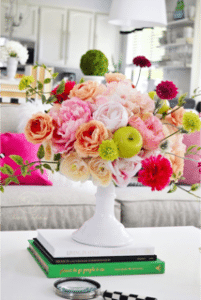 12 Bloggers and 12 Cake Stands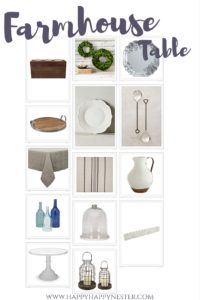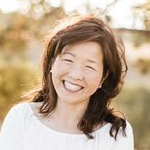 Latest posts by Janine Waite
(see all)