Last year during the month of November and December, I was a deer in headlights. So let me explain what happened to me. I am on a lot of social media platforms, and when I started to see everyone's beautiful photos of their holiday homes like the one above, I had a difficult time getting our little house ready for the holidays. I was so intimidated by everyone and silly me; I decided to make a paper leaf garland out of pages from a hardback book. Oh my goodness, this project was pretty tedious but the results were beautiful. But, by the time I completed my craft project, Christmas was almost over. I vowed that I wouldn't have the same experience this year, so I'm getting a head start on the holidays and trying to get all our projects started. I know it is only October, but I asked a few of you if you were interested in my holiday shenanigans, and I had a resounding "yes" to that question. So, I'm delivering our first Christmas decor post for 2015.
~ A Little Note About the Nester ~
When I was a little girl, I would bug my father for a Christmas tree.
Every weekend I would just pester him until he finally gave in!
I loved decorating the house for the holidays.
I fell in love with everyone's white flocked Christmas trees. I think my family fears that I'm going to paint everything white in our house! Well, I decided to find an artificial Christmas tree on Craigslist, and if it needs flocking, I planned to flock it myself. I ended up finding one and paid about $30 for about a six-foot tall tree. So, I found the flocking snow online and ended up buying a 25-pound bag since the five-pound bag cost about the same. Many of you have asked where I found the flocking and here is the link:
So, here is what you'll need for this project. You'll want to do this project outside or in your garage.
– Flocking snow
– Sifter
– Spray bottle
– Water
– Christmas tree
– Newspapers
1. Lay down enough newspaper to protect the floor.
2. Place the tree upright or on its side.
1. Fill your spray bottle with water.
2. Fill a measuring cup with flock snow.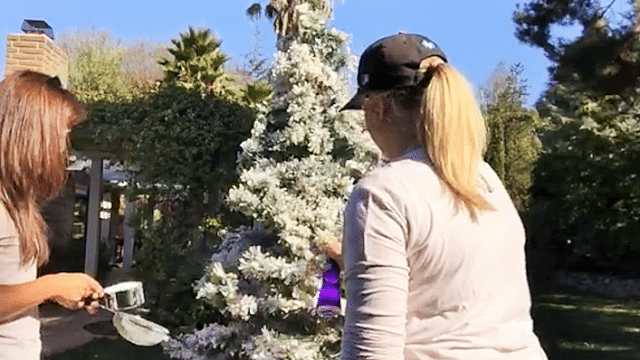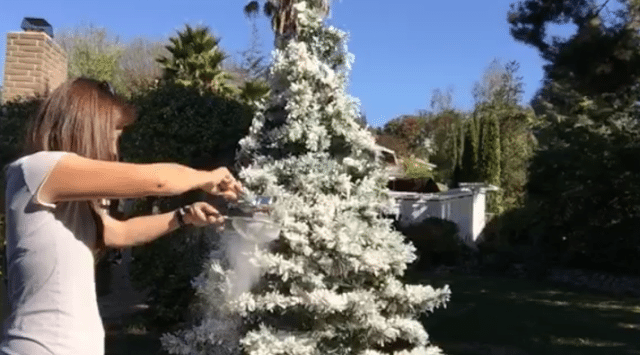 3. Spray the area you want to cover, and then sift flocking over the area you just sprayed. If you want the clumpier look, just shake larger amounts over the dampened places.
4. If you wish to add another layer of flocking, re-mist the areas and cover with more flocking. The combination of powder snow and water is what makes it adhere to the branches.
5. The flocking still didn't cover the tree branches as much as I would have liked, so I did a crazy thing! I ended up spraying some of the remaining green needles with the snow that comes in a can. You can't have enough white! I found this canned snow clumps up nicely, but you will go through a lot of cans. So, do most of your coverage with the powdered flocking and then finish off with the premade canned snow. Here is the link: Snow This product got better reviews than the one I bought at our Hardware store. You'll want to use this as a finishing flocking because of the expense. It is like the frosting on top of the base coat.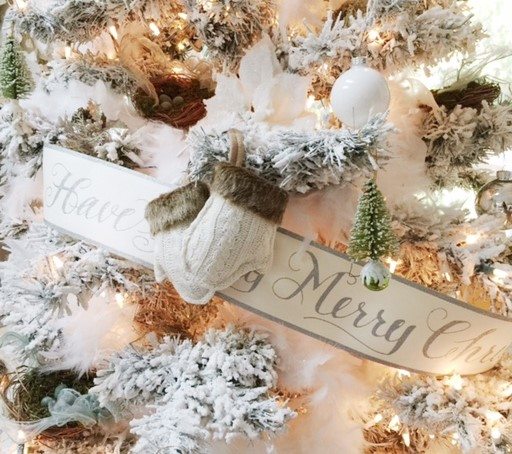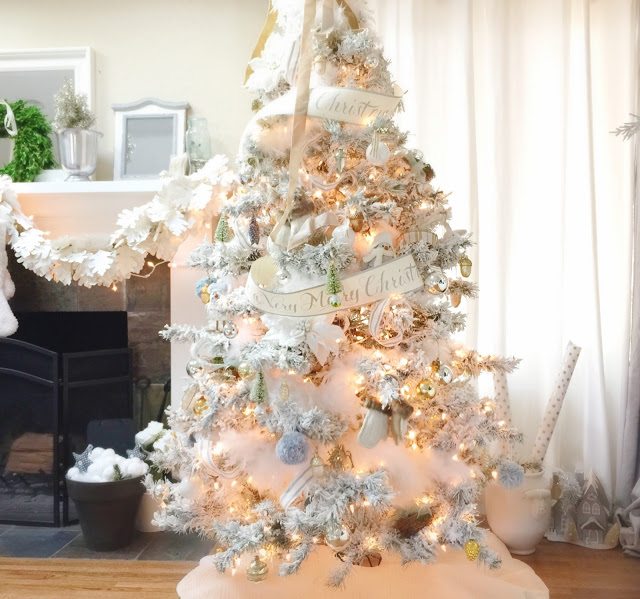 Here is how are the tree is coming along. We will post more photos at a later date. I love the Pottery Barn holiday banner.
Here is the results of our hard work. Flocking your own tree is pretty doable and the fake snow looks so dreamy. If you feel so inspired to begin to your holiday prep, let's get started! Let us know if you have some project you would like us to try out, or just have any questions. Enjoy the rest of your week and thanks so much for your visit. Make sure to check us out on Periscope on Thursdays.
Cheers,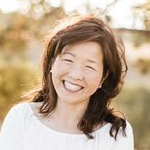 Latest posts by Janine Waite
(see all)