Handmade Holiday Gift Ideas for Friends are the best type of gifts. This book succulent planter is a fun DIY project that is perfect for the holidays. Make this wonderful succulent project for your friends and relatives.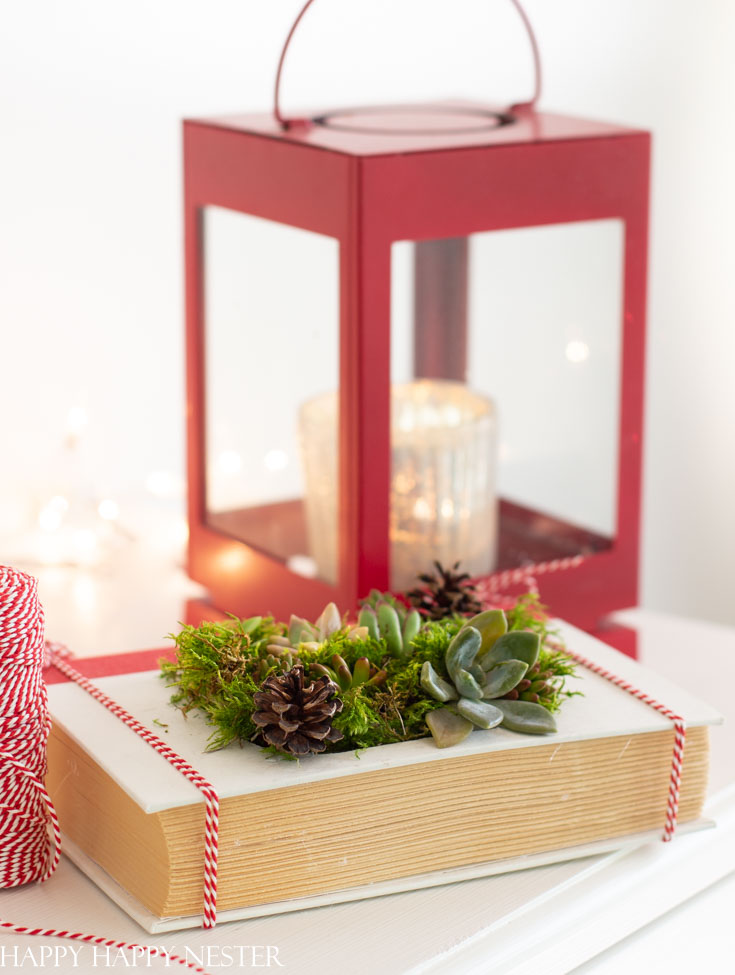 The juxtaposition of a book as a succulent container is what makes it such a wonderful and unique gift. Choose a pretty book cover to add even more cuteness to the project.
Speaking of gifts, gift-giving is in my DNA.
I always made gifts for neighbors and friends for the holidays. My mom always made her popular fruit cake, and she neatly wrapped in shiny tinfoil and then wrapped it with some pretty green or red ribbon like a package. I remember her friends waiting to greet us at their front doors. They laughed that they were looking forward to her bread and that they had coffee brewing for her.
My mom was a generous person, and that rubbed off on me at a young age.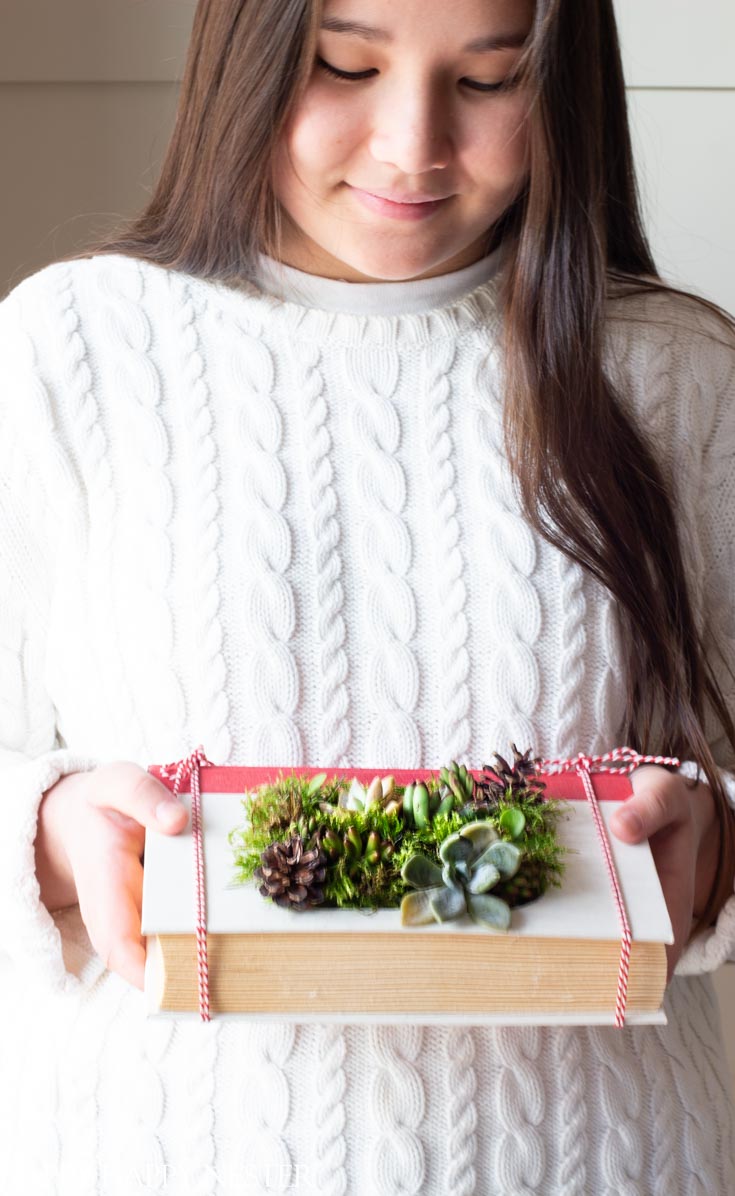 Handmade Holiday Gift Ideas for Friends
I need to mention that my friends are joining me today with their handmade Christmas gifts too.
Every year around this time, I love to bake a batch of homemade cookies, hot chocolate mix, or make a special gift like an arm knitted wreath.
I recently stumbled upon this project of a book succulent planter and instantly fell in love with it. I had to make one or two!
You may have a few questions about this project.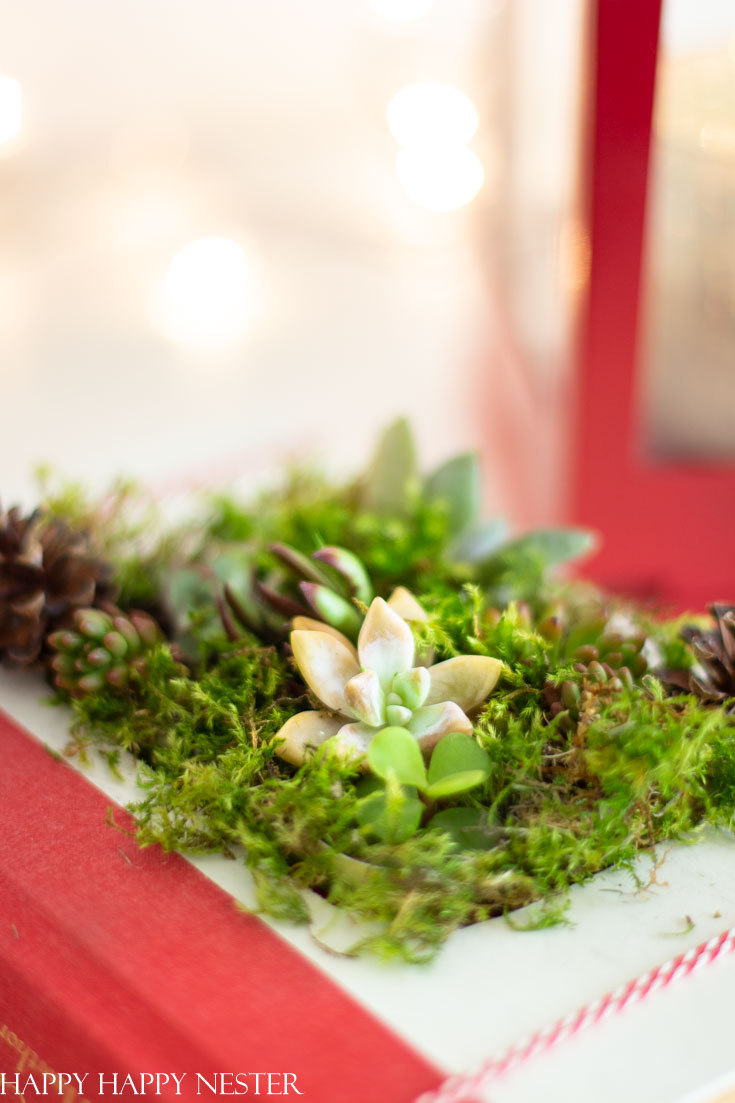 What Type of Book?
It is best to use a thick hardback book. It is preferable to use a book with a thickness of more than two inches. The deeper the container you make with the book, the better it is for the plants. I feel that a paperback book may be too flimsy for this project.
What Kind of Soil Should I Use?
It is best to use cactus soil when planting succulents. This cactus mix has the rocks that you need for good drainage.
Can I Trim the Succulents Roots?
If you trim off a part of your succulent from your garden, let it sit out for a while, and it will produce roots. I bought a few of these online, and after a couple of days in the dry air, some little roots began to sprout.
What Happens If the Succulent Stem is Too Long?
You totally can trim it to the length you need. I have been told that succulents are hearty, and if you let the newly cut stem dry and hardened, it likes that state.
Supplies:
Succulents – I bought mine from this Etsy shop.
Plastic Container
Small Sheet of Plastic
Pencil
Moss (Use moss from your garden if you have some)
Directions for the succulent book planter: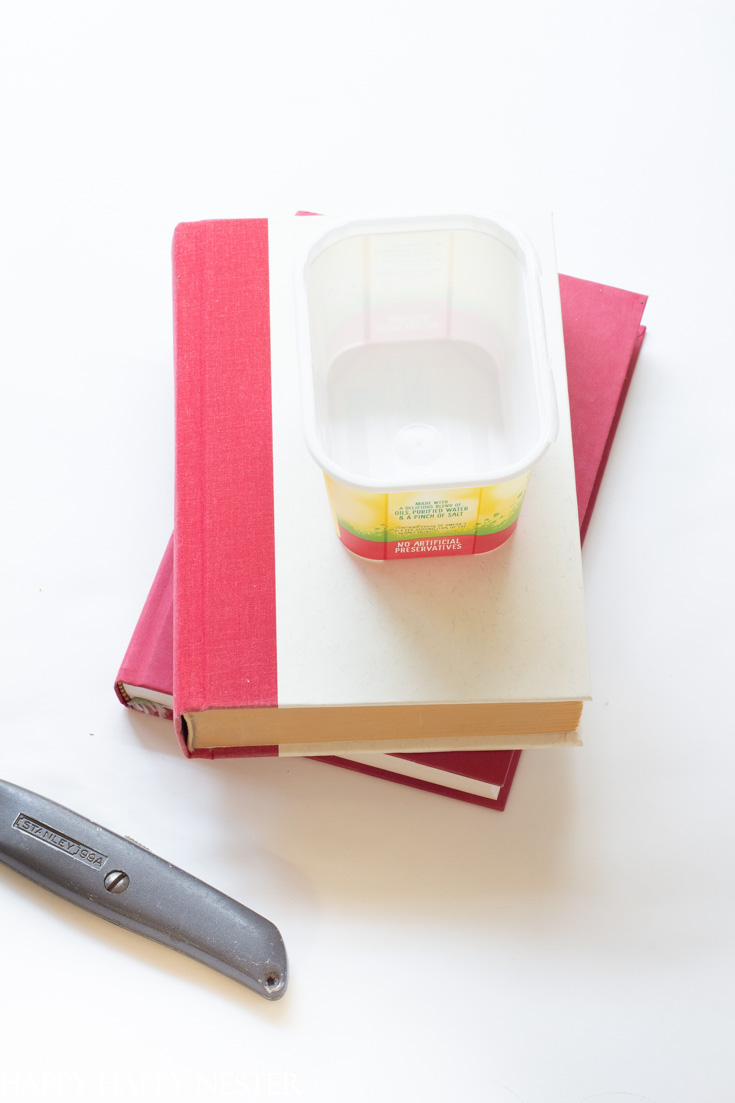 1. Pick a hardback book that is thick enough. Also, choose a plastic container that fits the book. Don't worry if it is too deep, because we will trim the container to fit the hole.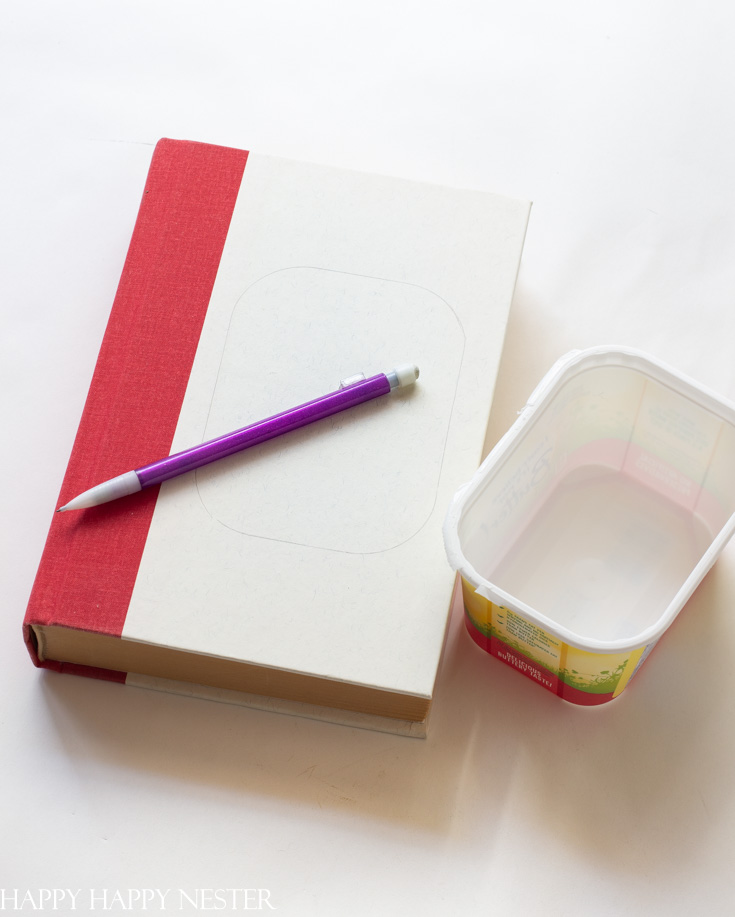 2. Place the container on top of the book and outline it with a pencil. Since my container gets wider at the top, I outlined the top rather than the narrow bottom.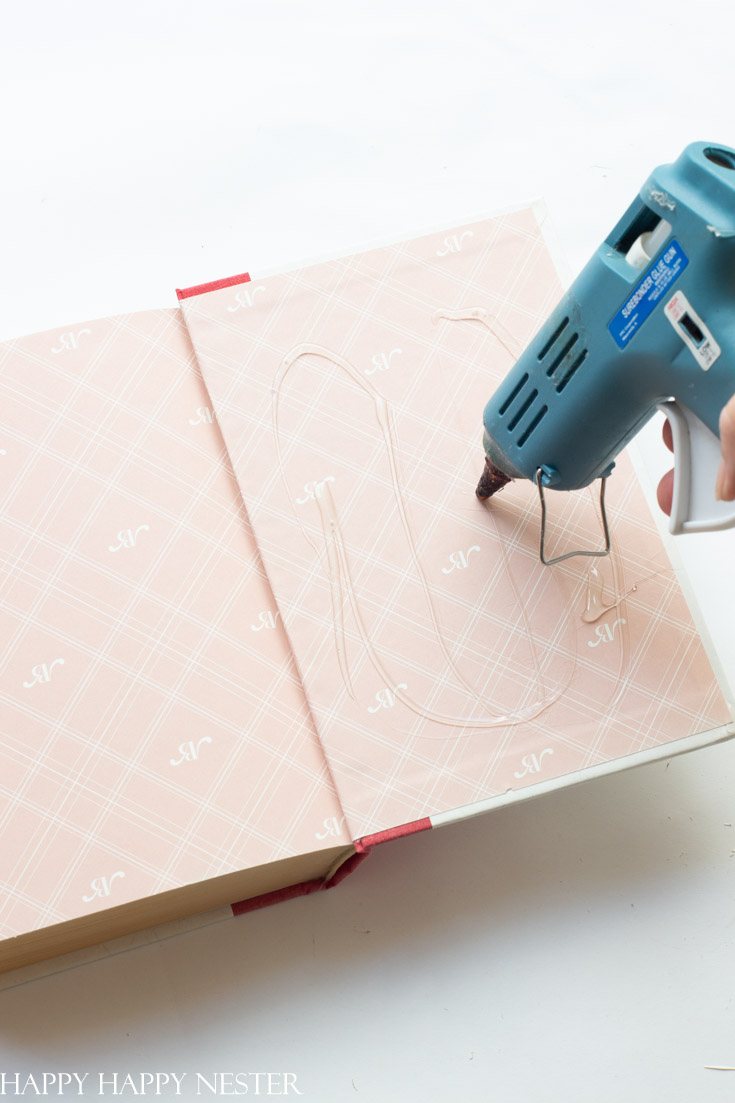 3. Hot glue the back cover to the book. Also, glue as many pages together that you can, but don't glue the cover to the front page since you will need to open the book later. This will eliminate the book from warping. When you water the plants, the moisture will make the book warp.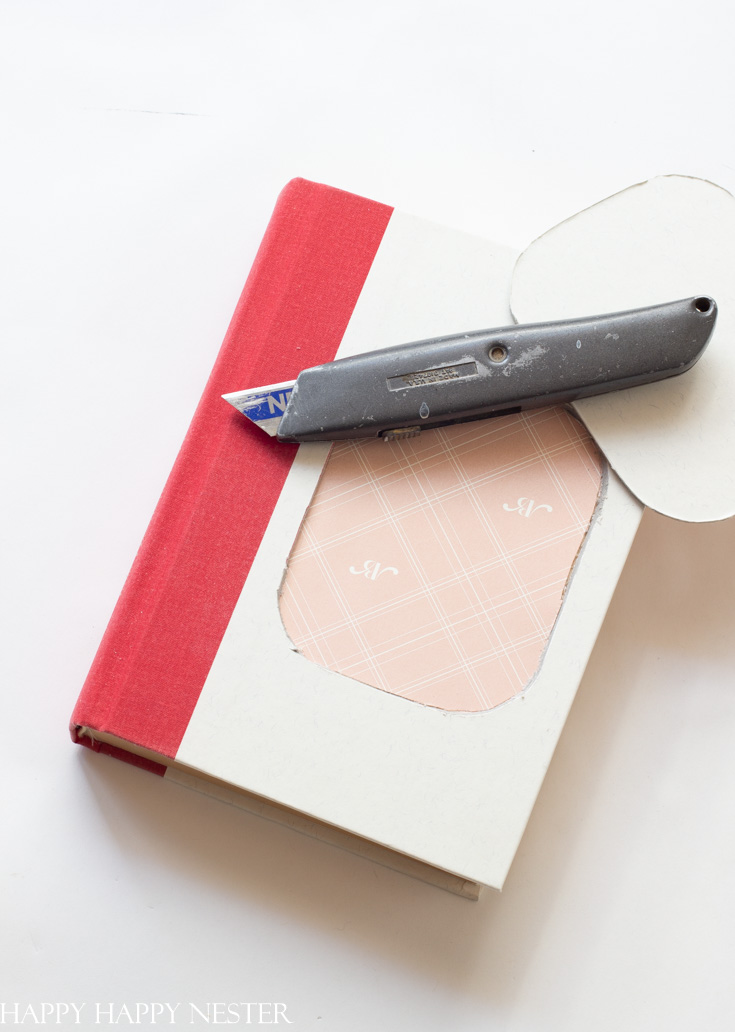 4. Cut the book cover with your razor. Once you eliminate the cover then start working on cutting the pages of the book.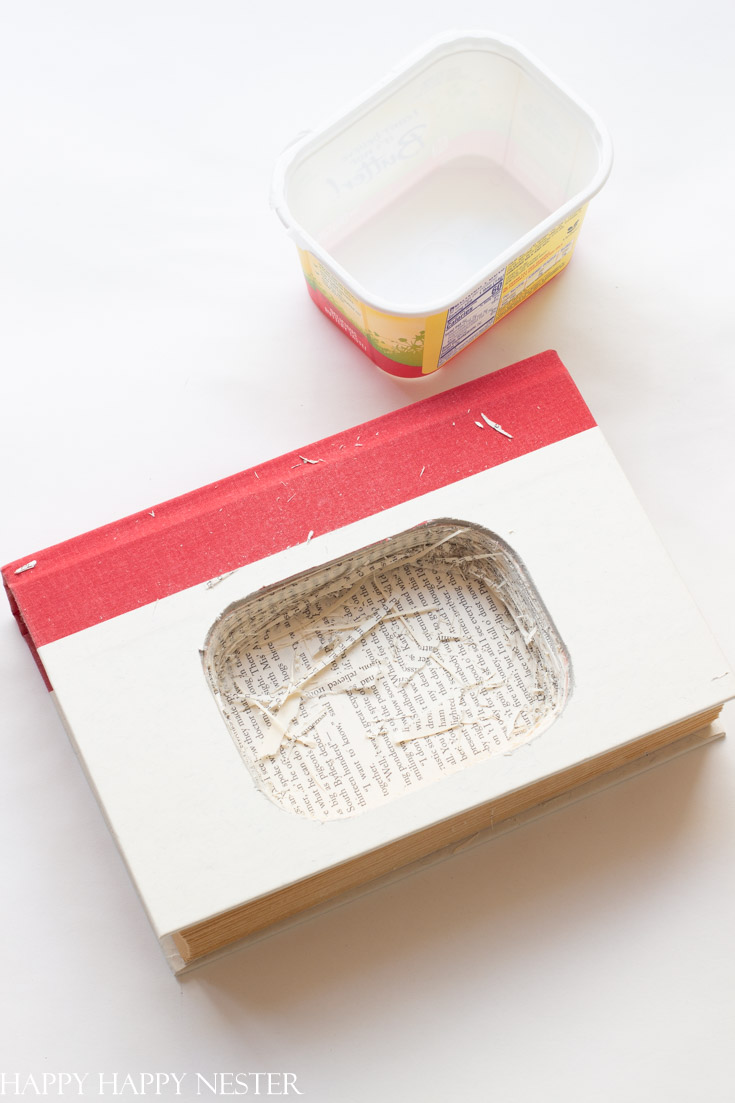 5. I trimmed about two inches of pages, so the hole that I made was deep enough to plant the succulents.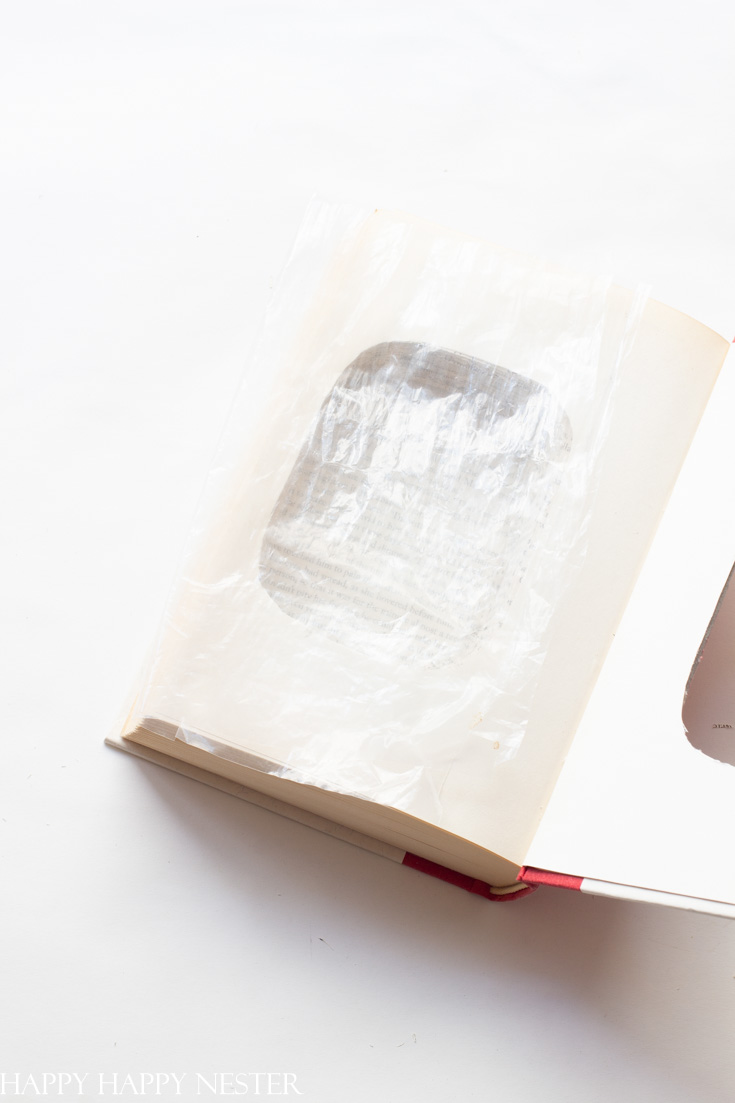 6. I just cut some plastic from a bag that my potatoes came in! I doubled the sheets.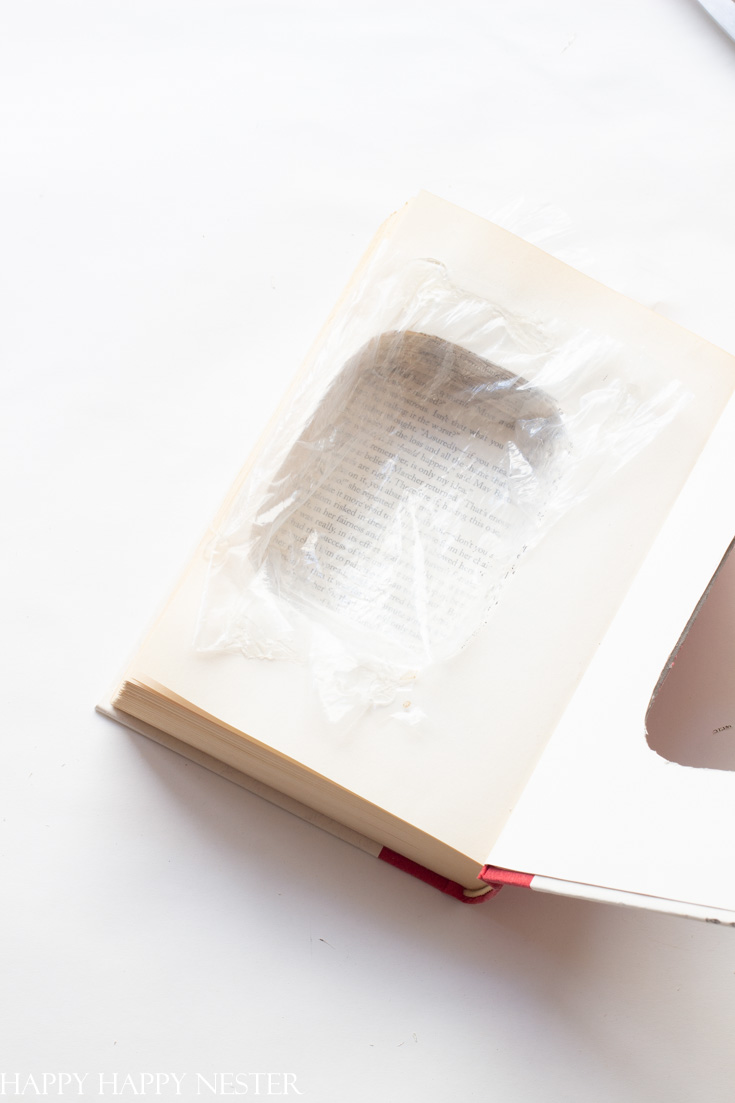 7. Next, make sure to line the plastic in the hole, making a well with the plastic. Cut and glue the two sheets of plastic to the book page.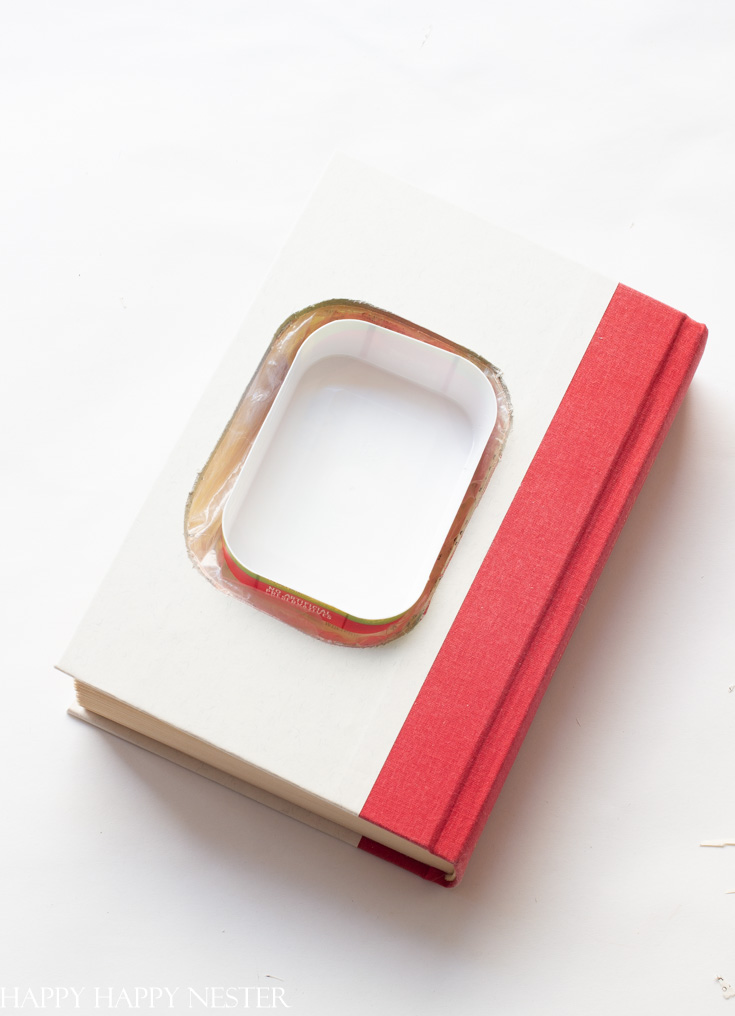 8. Place the plastic container in the hole and trim the top edge with scissors to the hole's size. Add your soil and plants to the container. And finally, wrap some twine around the book and place a bow on the top. This twine prevents the book from warping due to the moisture.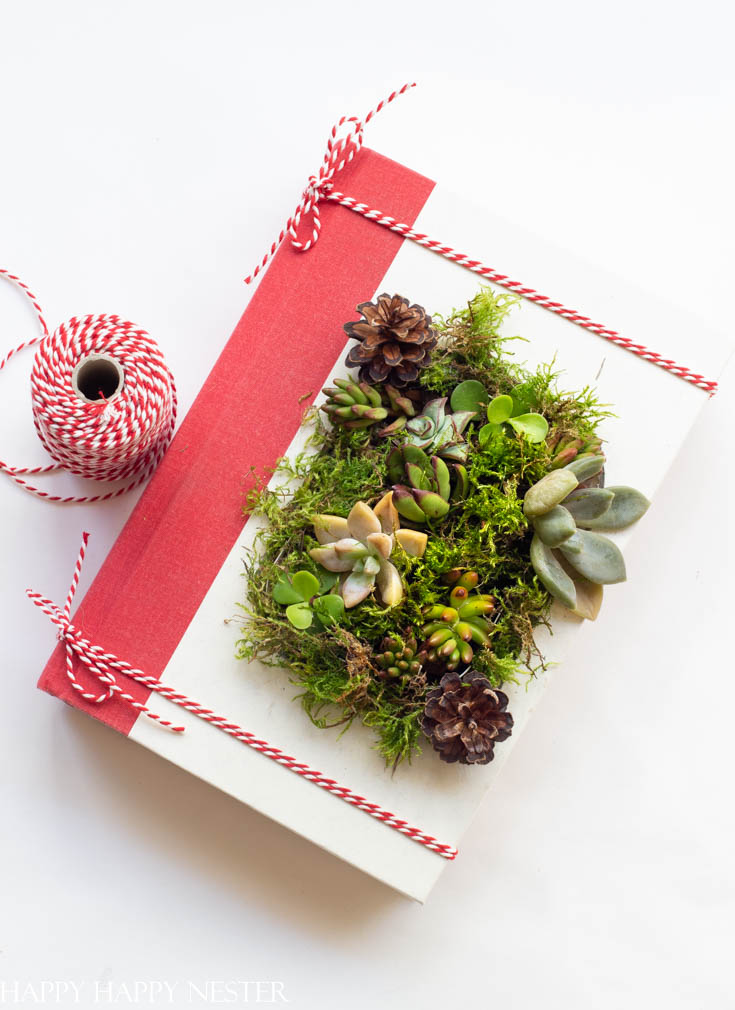 9. Add moss around the edges and in between the plants if you wish.
The funny thing about this post of handmade holiday gift ideas, my husband wanted to read some of the short stories in this book. I'm sure that this book project kind of scares my husband, who is a published writer. Oh well, what's a girl to do when she likes to make a planter out of a book.
Well, let's enjoy the holidays and bring joy to our friends and family during this tough year!
Cheers,

More Christmas Gifts

DIY Christmas Gift Tags | My 100 Year Old Home
DIY Christmas Gift – Clay Jewelry Dish | Zevy Joy
Handmade Holiday Gift Ideas for Friends | Happy Happy Nester
DIY Christmas Tree Scented Air Fresheners | My Sweet Savannah
DIY Holiday Gifts Using Essential Oils | Most Lovely Things
DIY Soap Gift Idea | Hallstrom Home
Fun and Creative Neighbor Christmas Gift Ideas | Twelve on Main
Stove Top Holiday Potpourri | Lemon Grove Lane
DIY Hand-Twisted Taper Candles | Jennifer Rizzo

Boho Beaded Keychain Holiday Gift Toppers | Tater Tots and Jello
Homemade Seasoning Salt Gifts | Finding Lovely
Toasted Marshmallow Mocha Creamer | Satori Design for Living
Flower Arrangement For Gift Card | Craftberry Bush
DIY Gift Basket Ideas Using Dollar Store Items | The DIY Mommy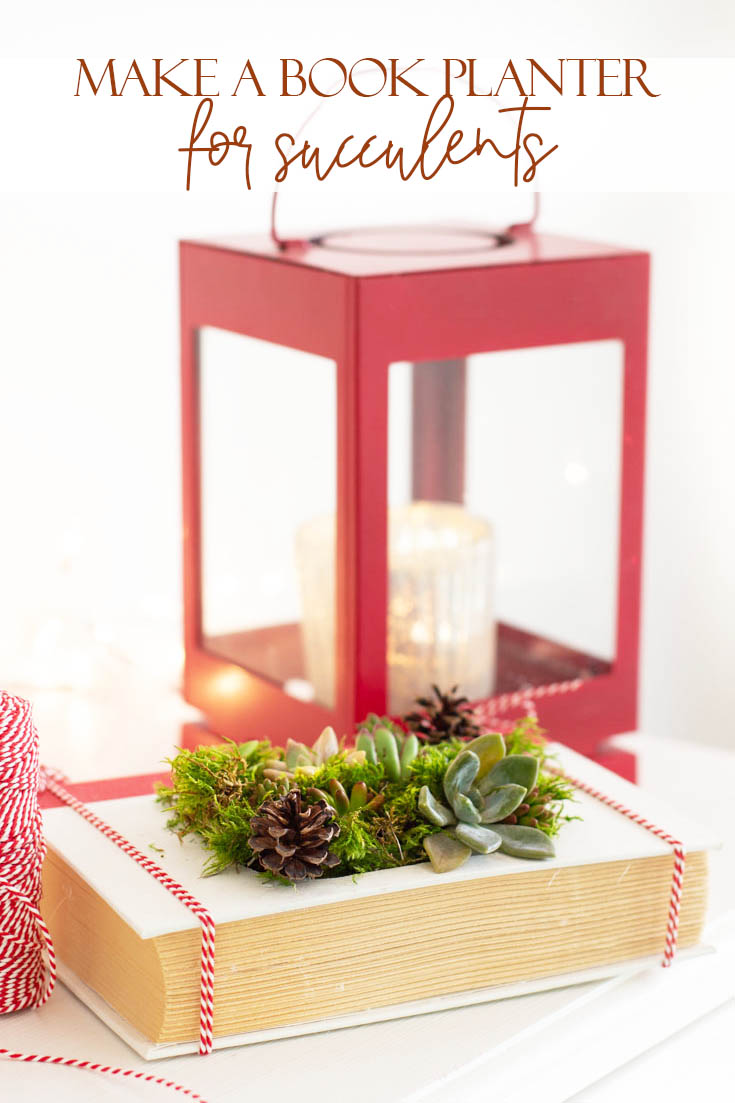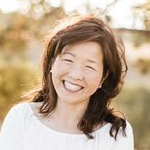 Latest posts by Janine Waite
(see all)