This Beautiful DIY Cookie Packaging Tray idea has been rattling around in my brain for the whole month of December. I wanted to create an easy but beautiful cookie tray that can be given away as gifts. This little project just takes a few minutes to assemble and it is the perfect gift for friends and family year round.
*The following post contains affiliate links.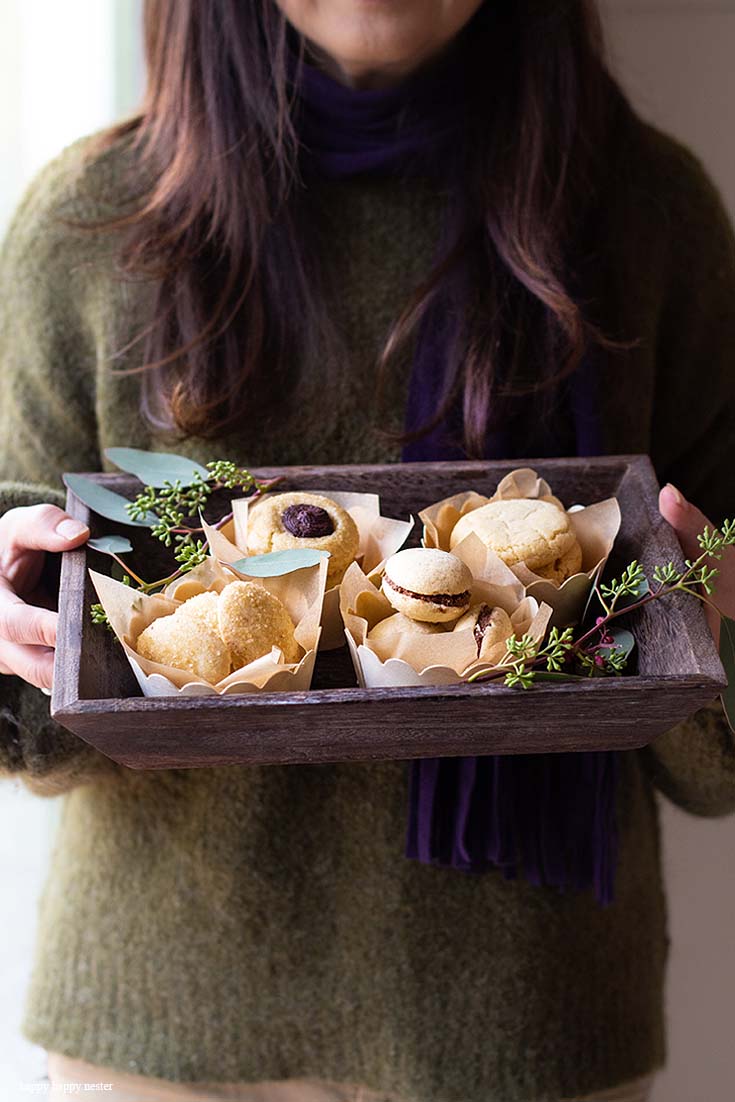 Do you give out cookies to your neighbors and family this time of year? Every Christmas, I bake a bunch of my favorite cookies and I have the best time creating a little care package. This year I will be putting together this pretty tray of goodies. The great thing about this little container is that you don't have to make very many and still there is enough for your friends to sample your cookies.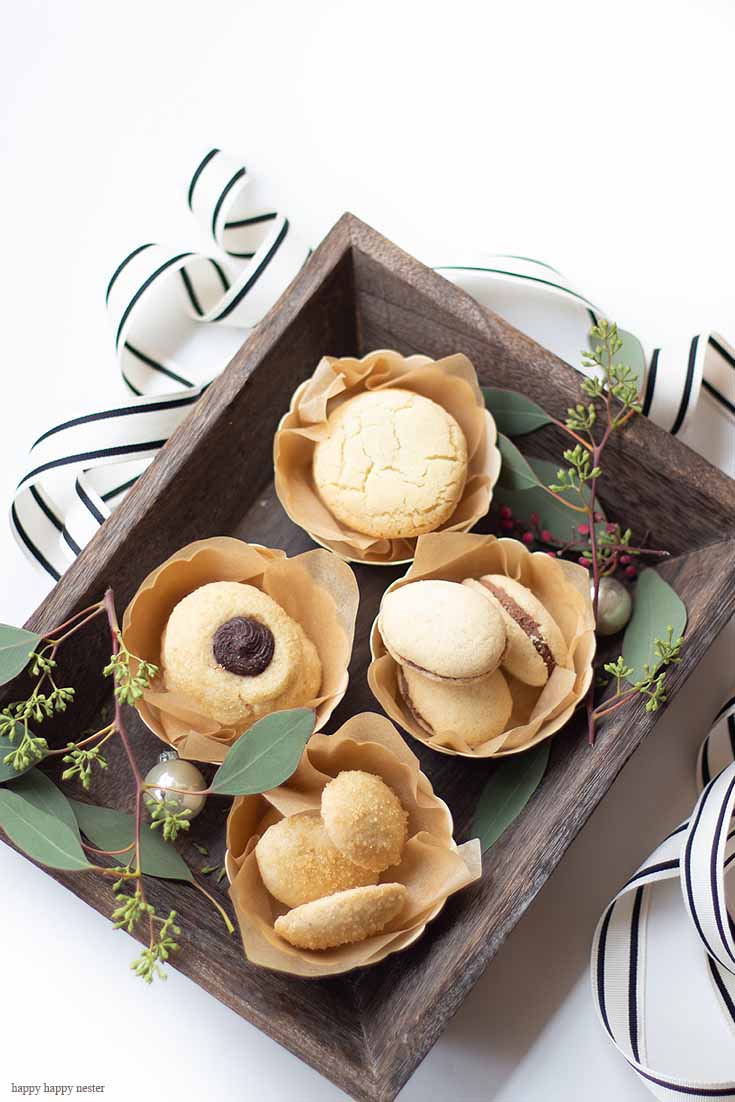 I will wrap a little ribbon around it and create a little holder with it. I will also attach my Merry and Bright Christmas tags on the little cookie tray.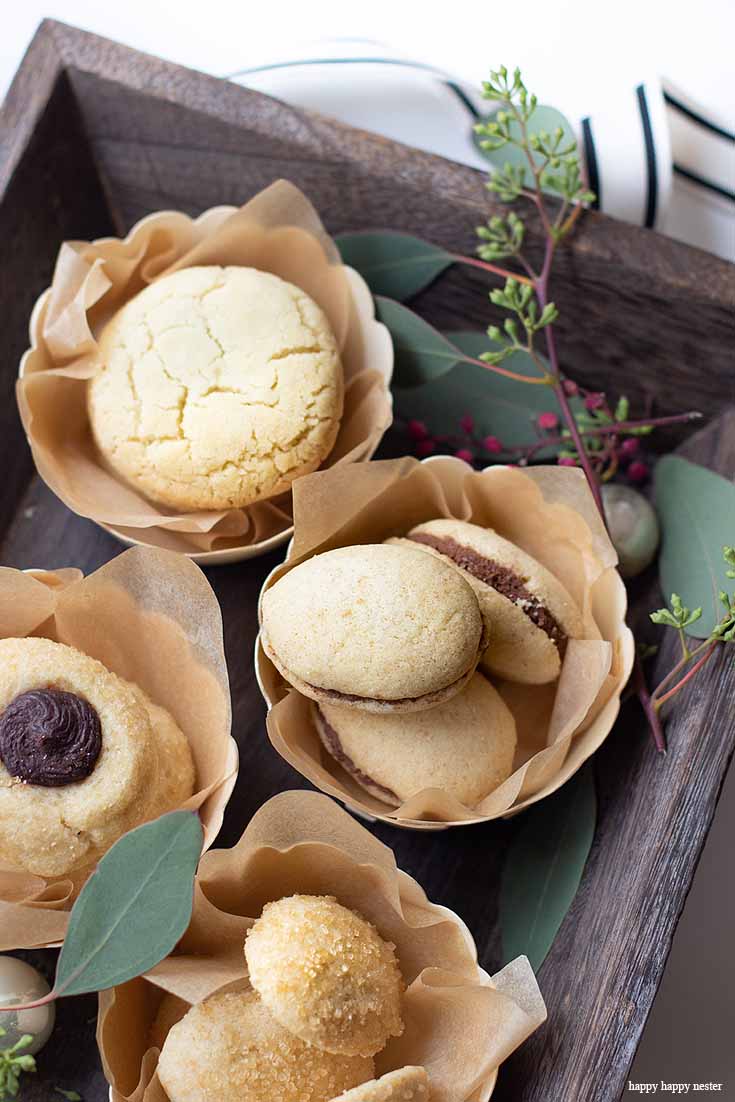 If you have some greenery from your yard add little sprigs to make it fun and festive. I fell in love with the wooden bowls from The Container Store and they are the perfect size for holding the cookies.
Let's get busy and create a…
Beautiful DIY Cookie Packaging Tray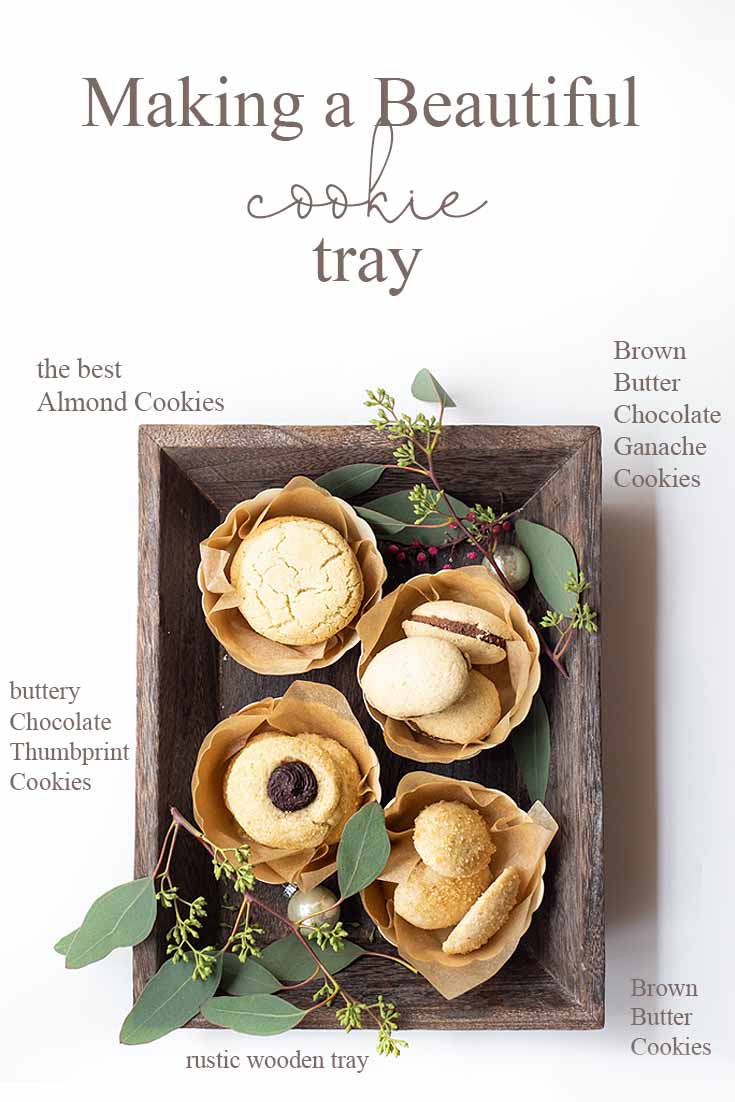 Supplies
Cookies (see below for recipes)
A roll of brown parchment paper
Eucalyptus (or any other greenery)
Directions
First You'll Need to Bake Some Delicious Cookies
So, all these delicious cookies are on my blog. My mom's Almond Cookies are fantastic and I'm certain you will love them.
The next cookies are a Brown Butter Sugar Cookie with Chocolate Ganache which has a rich and delicate flavor.
The third cookie is from the same recipe as above but I leave out the chocolate center. It has a lighter taste and sometimes it is nice not to get overwhelmed by the chocolate filling.
And the final cookie is a Chocolate Thumbprint Cookies that are rolled in sugar. The sweet and chunky sugar is the perfect combo with the marzipan-like cookie.
If you love Spicy Chewy Ginger Molasses Cookies then you need to check out my friend Ashley's cookie.
Next, Buy the Wooden Box and Wooden Bowls
Cut Out Pieces of Brown Parchment Paper
I used the parchment to protect the bowls from the cookies oil and chocolate.
Assemble
This is the fun part. Place the parchment in each wooden bowl.
Place cookies in each container.
Tuck Eucalyptus in the wooden box in between the bowls.
Tie a ribbon around the wooden box.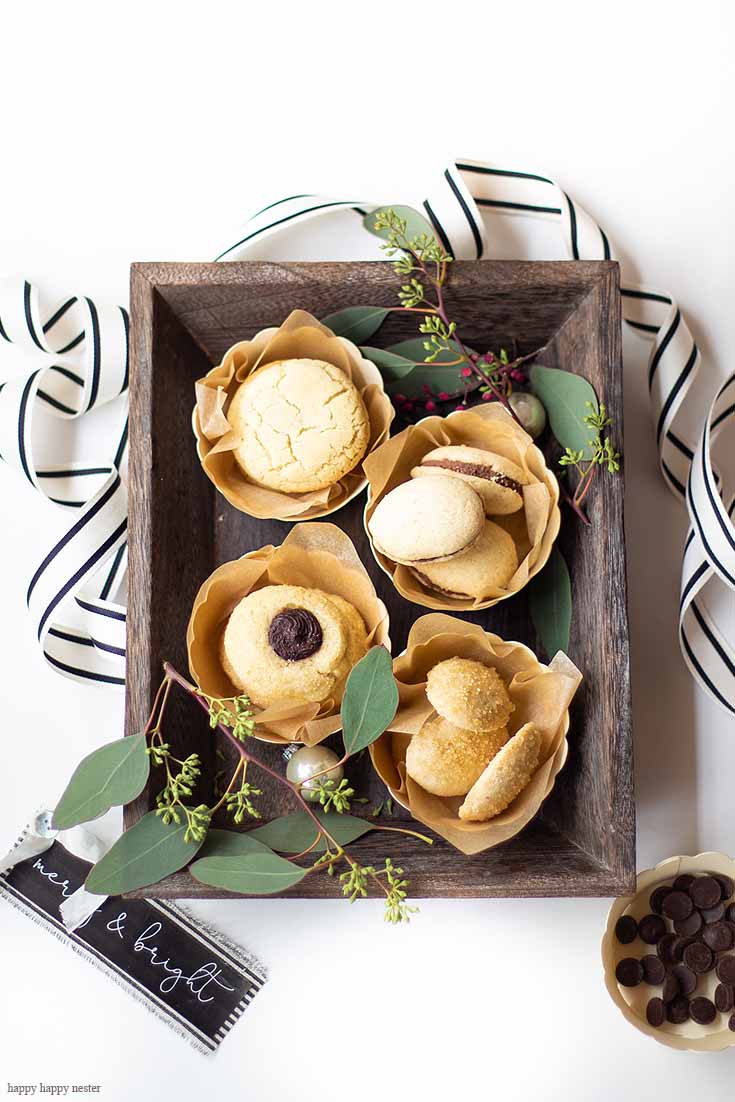 This beautiful DIY cookie packaging tray is so easy to make that you'll love this project. They will definitely present your cookies in a pretty gift tray that will impress your friends, family, and neighbors.
I hope you enjoyed this post. Have a wonderful day and happy baking!
Cheers,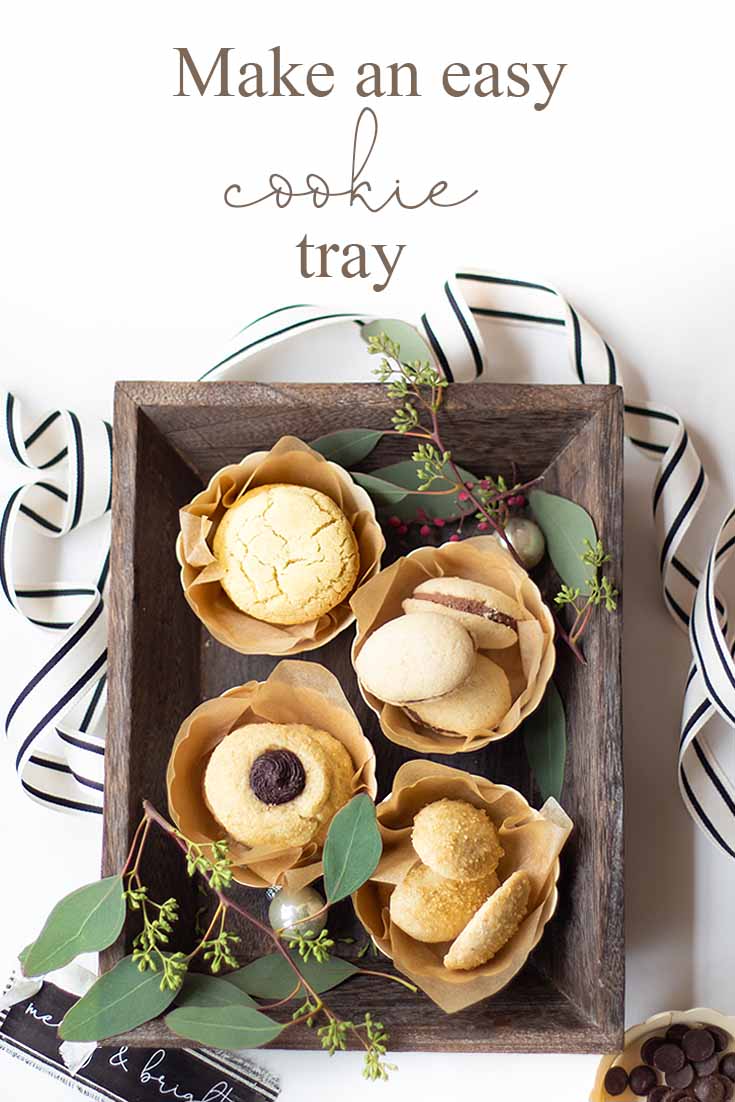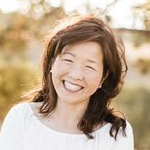 Latest posts by Janine Waite
(see all)