I'm excited to share my Free Printable Vintage Gift Tags for Christmas. These paper tags are authentic images from old holiday cards. Download your pdf and print them at home. Make as many as you need for your gift wrapping needs.
Every year, I love designing and sharing my gift tags with all of you. In the past, I always cut out plain white cardstock, and my husband drew different cartoon images on the labels. But, we never had enough tags, and he got tired of drawing on each tag. So, I finally decided to create a template that we can print out a ton of tags!
Today's blog post is part of a three-day series encompassing a Christmas tree. Yesterday's post included a cute DIY Christmas diorama ornament. And today's is all about these vintage gift tags.
And in tomorrow's post, I will reveal my pink Christmas tree decorations.
I have three friends who are joining me on today's gift wrapping post. You can find their tutorials at the end of this project, so make sure to check them out.
I love vintage everything. And this year, I finally rounded up all the old collectible ornaments I've purchased over the years, and I decorated my Christmas tree in our bedroom. So, when it came to creating gift tags, it made sense to design them with vintage images.
When I found these images, it was love at first sight. They were just the look I was after.
I added a bit of clear glitter and glass glitter to the edges reminiscent of the old-time cards.
Free Printable Vintage Gift Tags
*The following post contains affiliate links
You're probably ready to start making your tags, and about now, you might be asking how to get your hands on my images.
To get your own downloadable printable, fill out the form below and sign up for my newsletter. The bonus to receiving the newsletters is that I give you free things, and I post them right in my emails. That way, you never miss out on cool things.
If you're already a member, you can check this Saturday's email or sign up again in the form below. Fortunately, my email provider only registers you once, so you only receive one newsletter, and you have only one subscription as well.
Resources You'll Need for These Tags:
Printable Tags (fill out the form below this list)
Box Cutter and Steel Edge Ruler or Scissors (also you can use a paper cutter)
Clear Glitter or Glass Glitter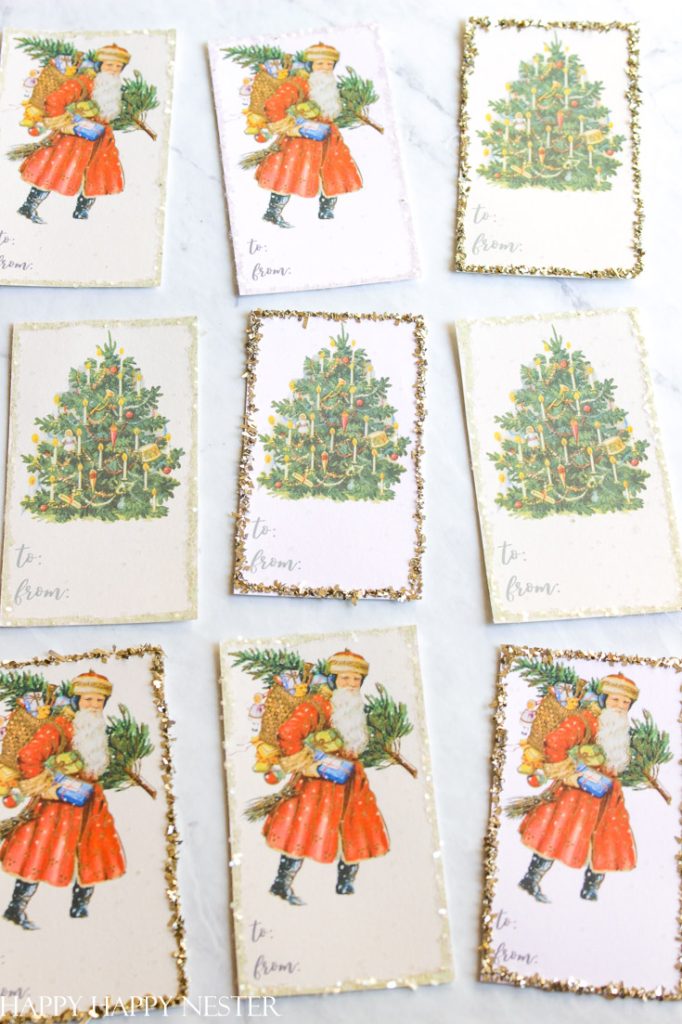 Directions on How to Make Christmas Tags
Step 1 – Download Tags and Print
So fill out the form to receive your downloadable PDF Printable. Then once you have the images onto your computer, print out tags on white cardstock paper. If you can, choose the highest quality image settings on your printer dialogue box. I realized that my printer preferences included a high-quality printing option.
Step 2 – Cut Out Tags
Cut out your tags with scissors, a box cutter knife, or a paper cutter.
Step 3 – Add Glue and Glitter
Add a line of blue along the edges of your tags. I love the glue pen since I can easily create a thin line of glue. Once your glue is along all the edges, dip the card into the glitter of your choice.
Step 4 – Punch Hole and Add Ribbon and Attach Tag to Gift
In the far left or right corner, punch a hole with your hole puncher. Next, string a ribbon through the hole and attach it to your gift. If you like, you can tape the gift tags to your package. Either way, it works. Finally, attach the tag to your gift.
I saved a bunch of my husband's unique and cute gift tags, but I'm sure he is happy that now I print out a bunch every year! And over the last couple of years, I went a bit crazy sharing all my fun and cute tags.
Looking for MORE Printable Gift Tags? Here are a few!
Thanks again for stopping by my printable vintage gift tags post! I hope you have a healthy, safe, and peaceful holiday season.
Cheers,

Don't Miss These Amazing Wrapping Projects!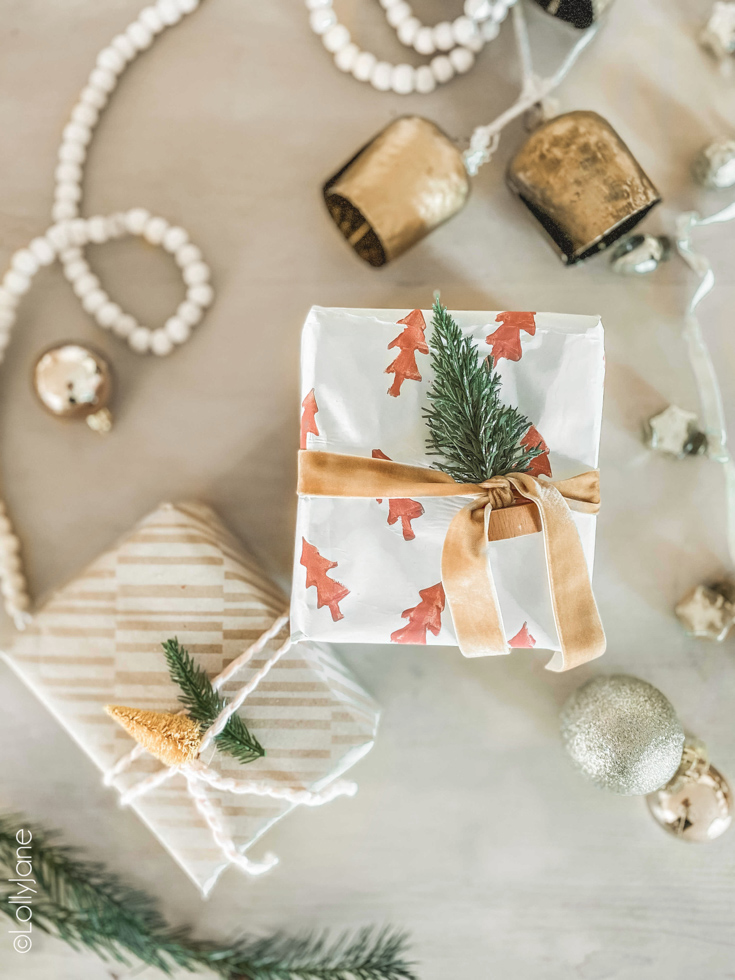 Potato Stamp Wrapping Paper Design | Lolly Jane
Make your wrapping paper design with a potato and paint!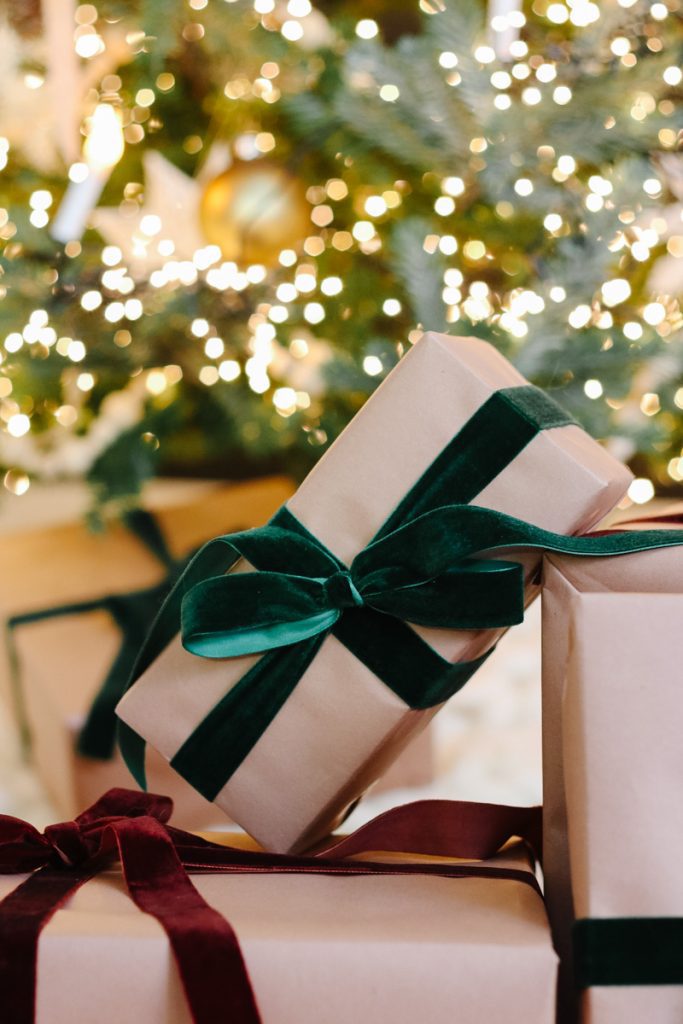 Minimalist Gift Wrapping Ideas | Modern Glam
Check out this minimalist (and affordable) Christmas gift wrapping. And I'm sharing my favorite gift wrapping supplies and tools to make your holiday wrapping easier too!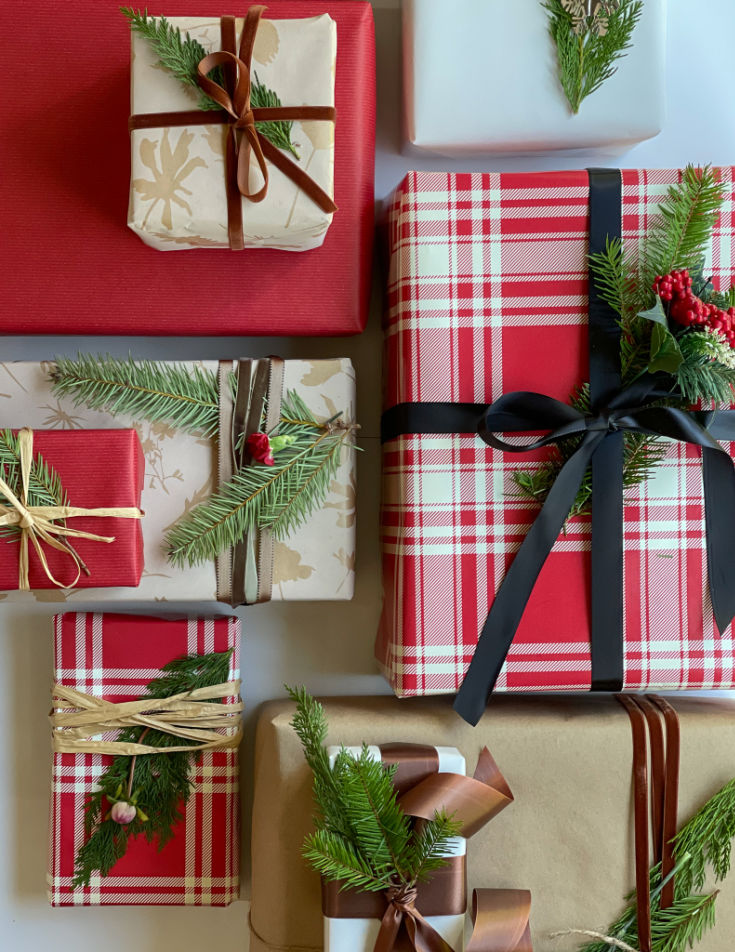 7 Surprisingly Creative Ideas to Level Up Your Christmas Gift Wrap Game | The Design Twins
7 creative ideas to make your Christmas gift wrap stand out in a crowd! Easy, inexpensive ways to take your gift wrap from average to fabulous.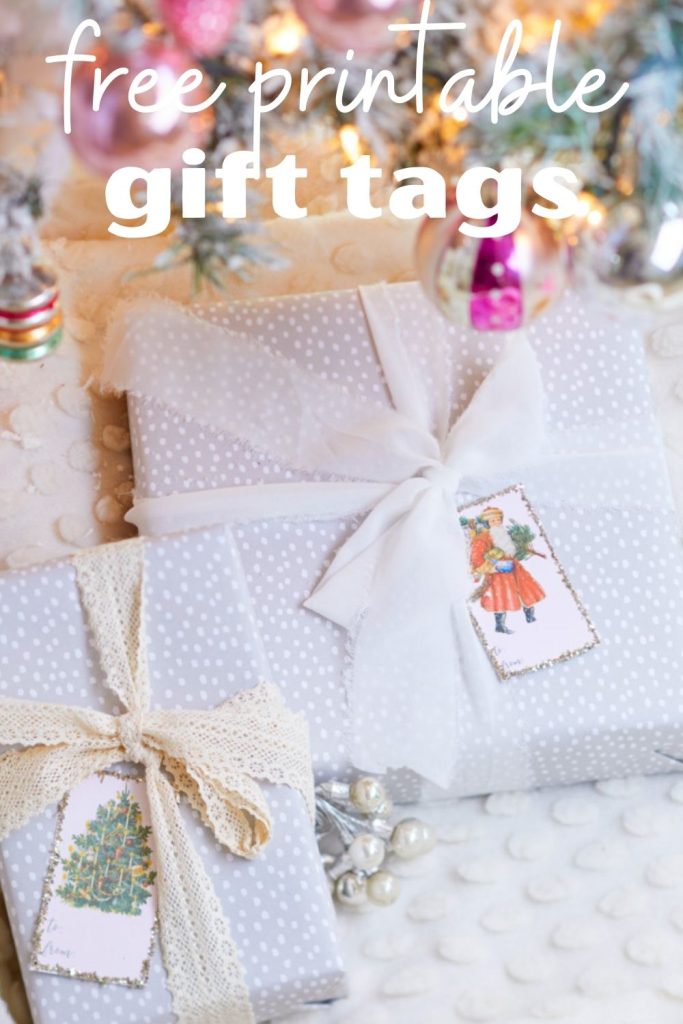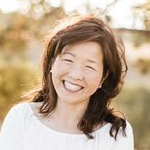 Latest posts by Janine Waite
(see all)