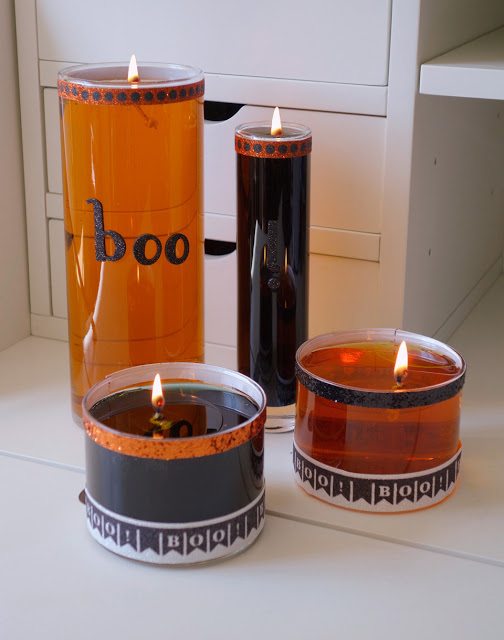 Halloween Water Candles
Autumn is almost here, and with the longer evenings, candles are the best way to brighten your home. These candles aren't your typical candles. My son came across this idea, and I loved the concept. Of course, I added my touch to the design.  I used some fun food coloring to the water and decorated the jars to make them festive for Halloween. The cool thing about this craft is that you can make it for any occasion. I used the craft glitter tape that you can find at the craft stores and Amazon. Here's the link: 
glitter tape
 A Note About the Nester
When my son was just a little tyke, I went crazy with the Halloween decorations. I think I put the pressure on all the neighbors. Let's just say, our whole driveway and porch were so bright at night, that not a corner was dark. I can take this holiday decorating to extreme limits.
Let's get started and here is what you'll need for this project.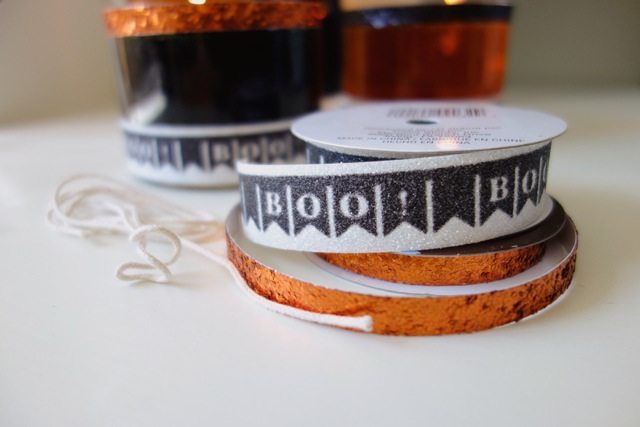 Here's what you'll need for the project.
A small piece of plastic
Decorating tape
A glass jar
Water
Cooking oil
Cut the wick to about 1/2 inch in length. Next, cut a square piece of plastic (I used a top from a plastic food container…like from a salsa container).  Punch a small hole in the middle of the plastic and string the wick through.  Place the water in the glass container along with some veggie cooking oil (this makes the wick float and burn).  Float the wick on top and then light. This a fun project and the variations are endless.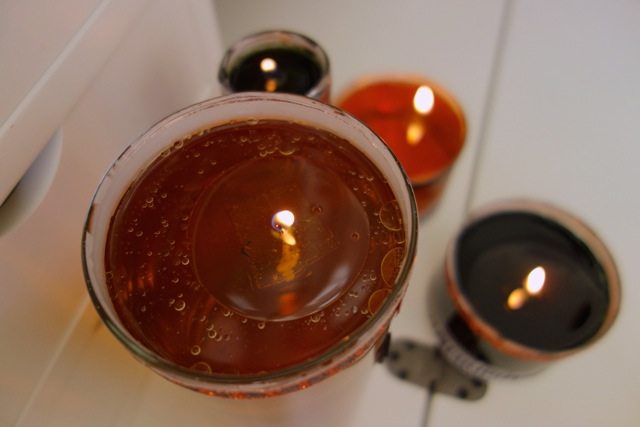 This photo gives you a view of the cooking oil.
I love it!
Happy Autumn!
Cheers,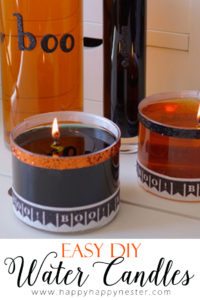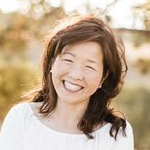 Latest posts by Janine Waite
(see all)