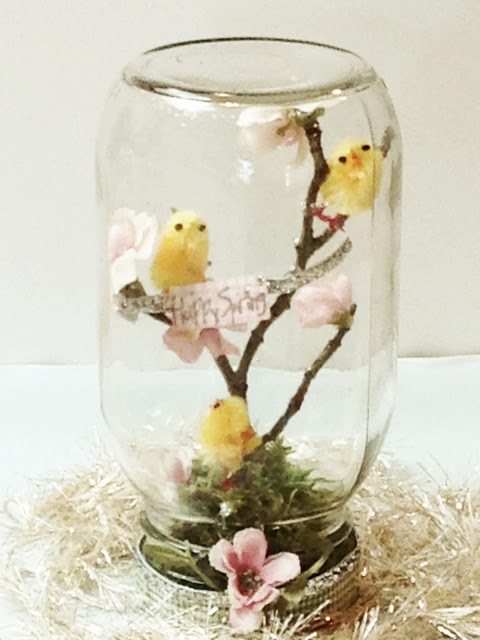 Happy Spring!
My daughter and her friend made up this spring Mason jar project all on their own! They used a large mason jar and added moss, eggs, silk blossoms, sticks and Easter chicks!  The possibilities are endless since there are so many cute craft items to add to the scene. I love that they both had the same supplies, and both jars turned out different. Creativity is so unique and awesome.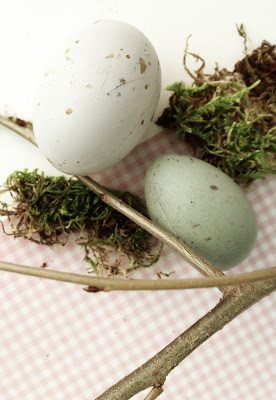 They gathered up some twigs from the yard and found my fake eggs and moss.  They used scrapbooking paper for the spring sign. They used my hot glue gun to secure everything down.  If your little ones create this project, make sure you keep the hot glue gun out of reach.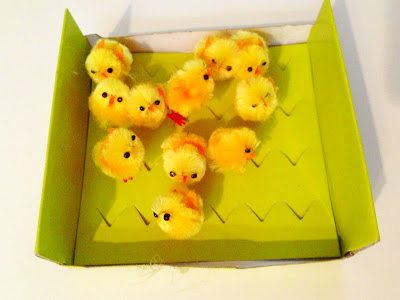 Here are the chicks you can find in the stores right now. Oops, one is on its side!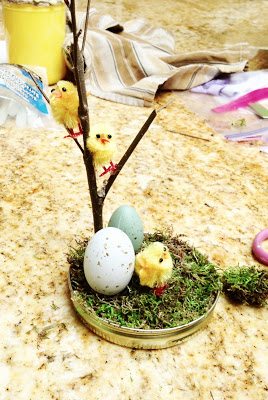 Here is how they did it! They formed the base to the Mason jar lid. They glued the moss to the underside of the lid and also, my daughter added a rock to raise up the moss.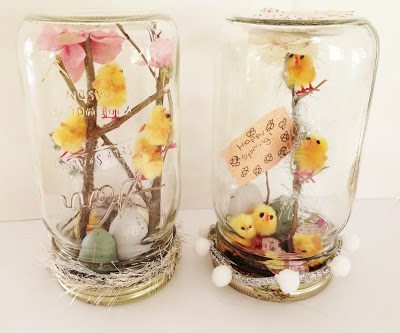 So sweet!  Have fun making your little mason jar scene!  Please be kind and subscribe or follow me on Facebook.  :o)  Thanks so much for stopping by!
Cheers,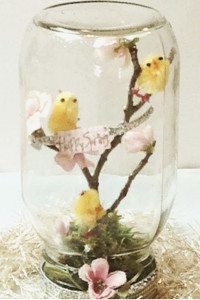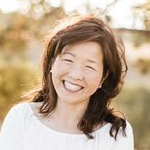 Latest posts by Janine Waite
(see all)