Today's special surprise is my private HGTV Dream Home Tour!
I would like to take a moment and thank the HGTV team for all their hard work. Thank you, Brian, Mallory, Chesney, Jodie, Joan and Michael for such a fabulous tour and a warm welcome to all us bloggers.
And did I mention, that this team wants to personally invite you to sign up for their Giveaway of this home?
HGTV Dream Home Tour
But first, let's review my days leading up to my big adventure.
My backstory is a bit crazy, and I feel like it easily could be a novel and quite possibly deserves its own blog post.
You see, my whole month of December consisted of Costco size quantities of kleenex boxes, many bowls of chicken noodle soup, and too many days of lying around in my pajamas and fuzzy socks.
I thought I would break the World Guinness record for the longest flu ever.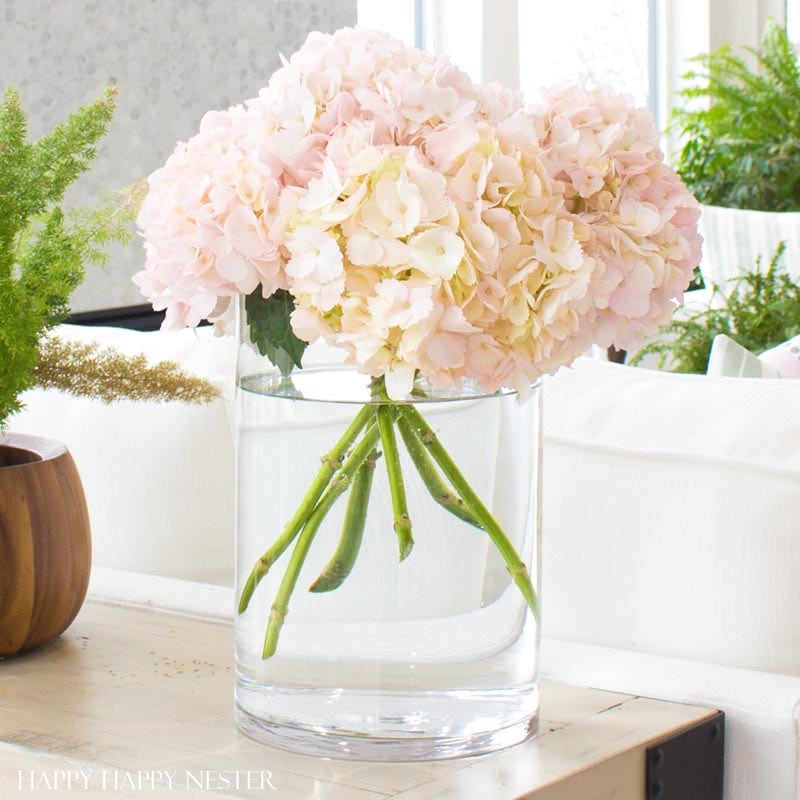 But on the eleventh hour, my body finally felt a tiny bit better, so I packed up my bags for my exciting adventure. Yup, I was going on my trip, and I was eager to blow raspberries to my flu.
Here I come, HGTV® Dream Home 2018.
Can I say that this was the perfect way to jumpstart my year of blogging?
By some kind of miracle, I survived the trip to the airport and the flight to Seattle. And once I got a peek at the home, I found it's beauty breathtaking. Everywhere I turned there were beautiful compositions waiting for my me and my camera.
I was smitten.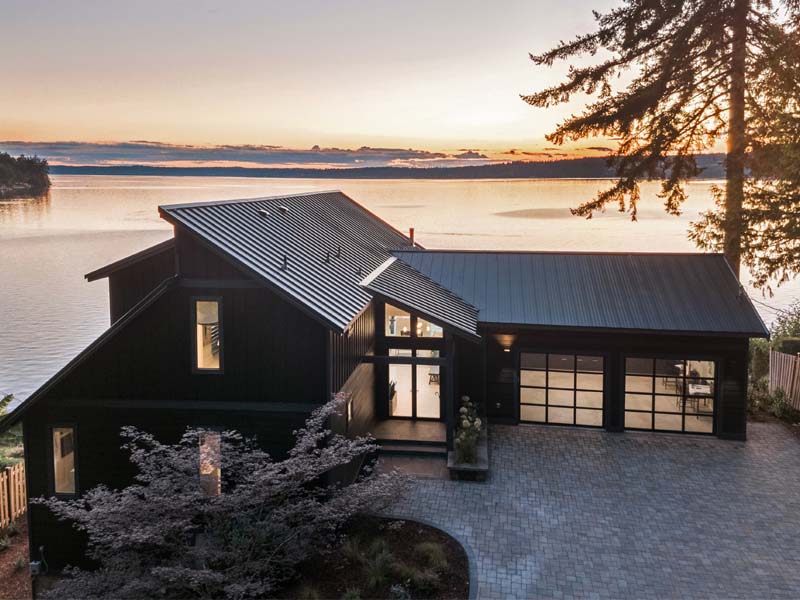 Ok, that's my shorten backstory that I just had to share.
So, are you ready for my HGTV Dream Home Tour?
Let's begin.
Facts about the HGTV® Dream Home 2018
Interior Designer and TV Host: Brian Patrick Flynn
Location: Gig Harbor, Washington (about 12 miles from Tacoma)
Price: $1.8 million (includes a Honda automobile, $250,000 cash)
Waterfront: Yes
Size: The house is 3,500 square foot home
Bedrooms: 4
Bathrooms: 3 1/2 Baths
Floors: 3  (you enter on the second floor)
Garage: 2 car garage
Color Palette: Modern Coastal colors: Paint colors that include Olympus White HGSW1447 on the walls and Snow Bound HGSW4062 for the baseboards by HGTV HOME™ by Sherwin-Williams
Furnishings: Wayfair
Faucets: Delta
For sanity sake, we will tour this magnificent home, room by room. At the end of the post, I'll include a few photos of the original house before HGTV worked their magic. You'll be amazed at the difference.
Living Room (Second Floor)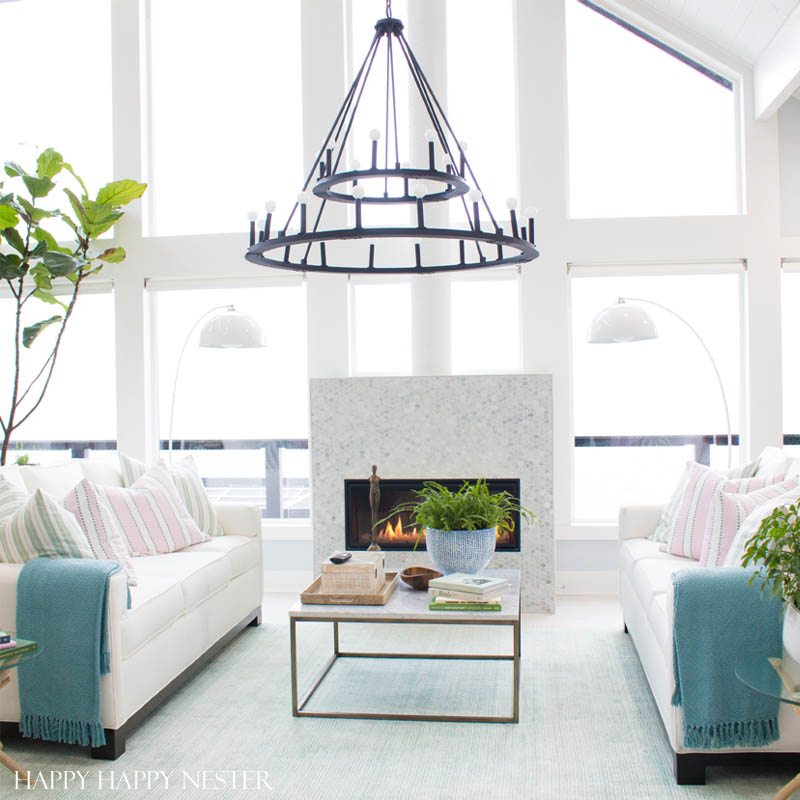 This is the room you first spy when you enter the home.
Gasp, this room is stunning.
The pastel colors set the stage for this bright and beautiful waterfront home. The ocean blues of the water are echoed throughout the house.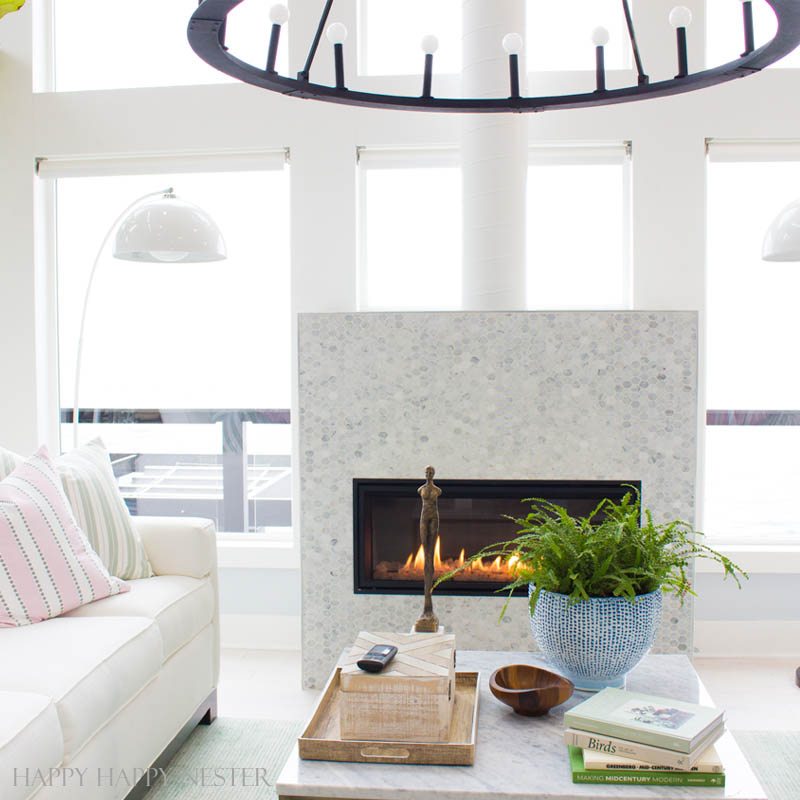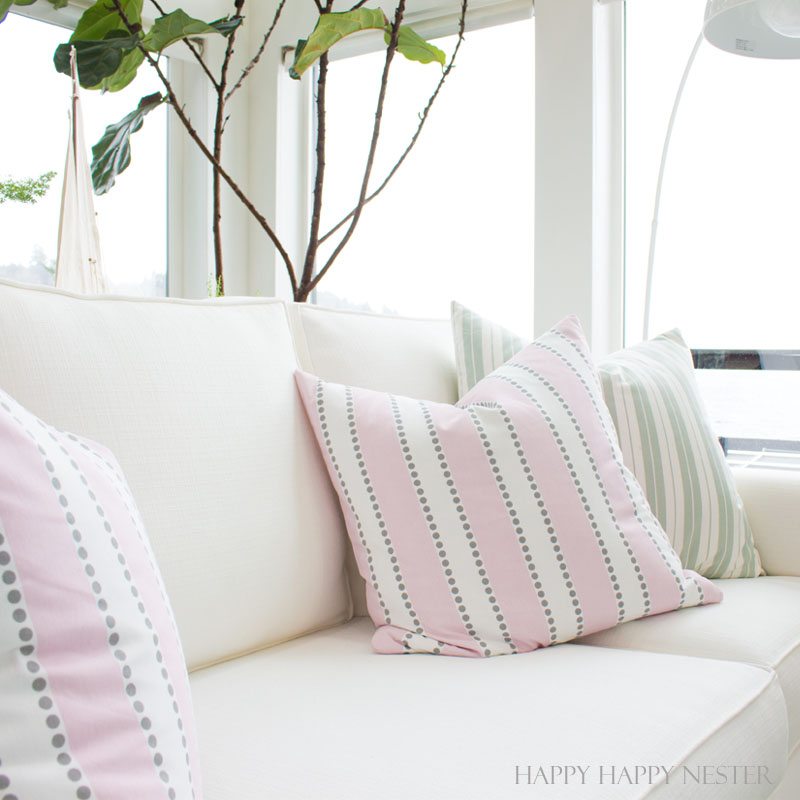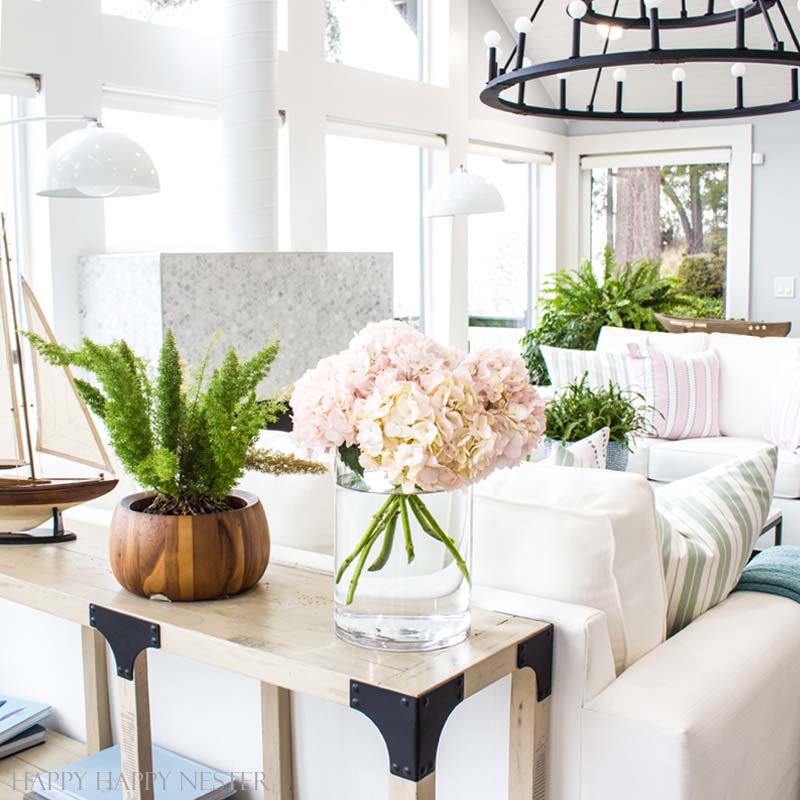 I love the elements that Brian introduces throughout the house. Did you notice all the round decor and how it is repeated several times in this room?
I find circles soothing with their organic quality. Don't you find a circle has an energy that evokes a positive spirit?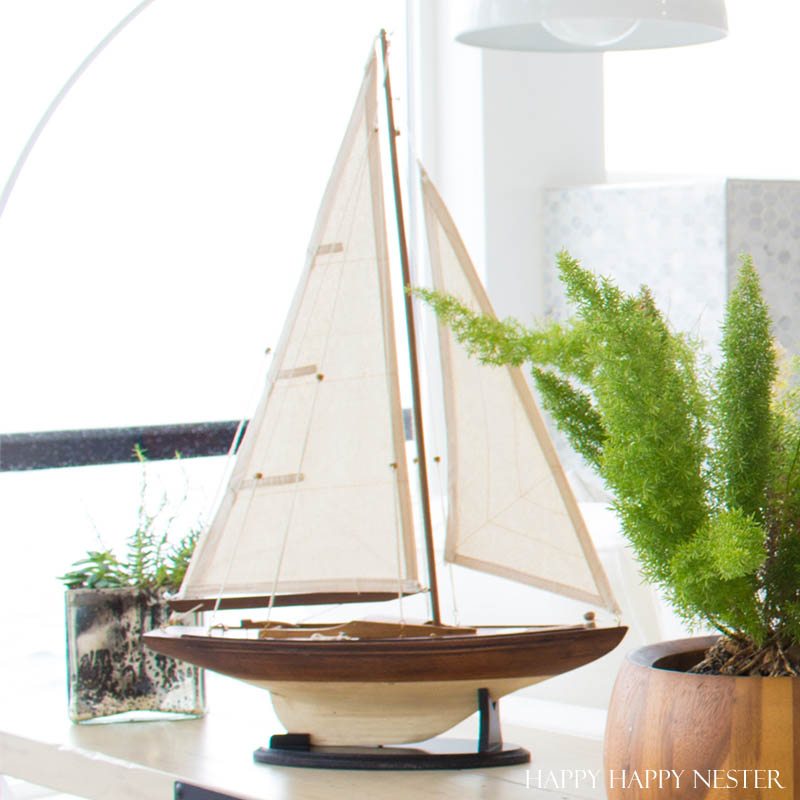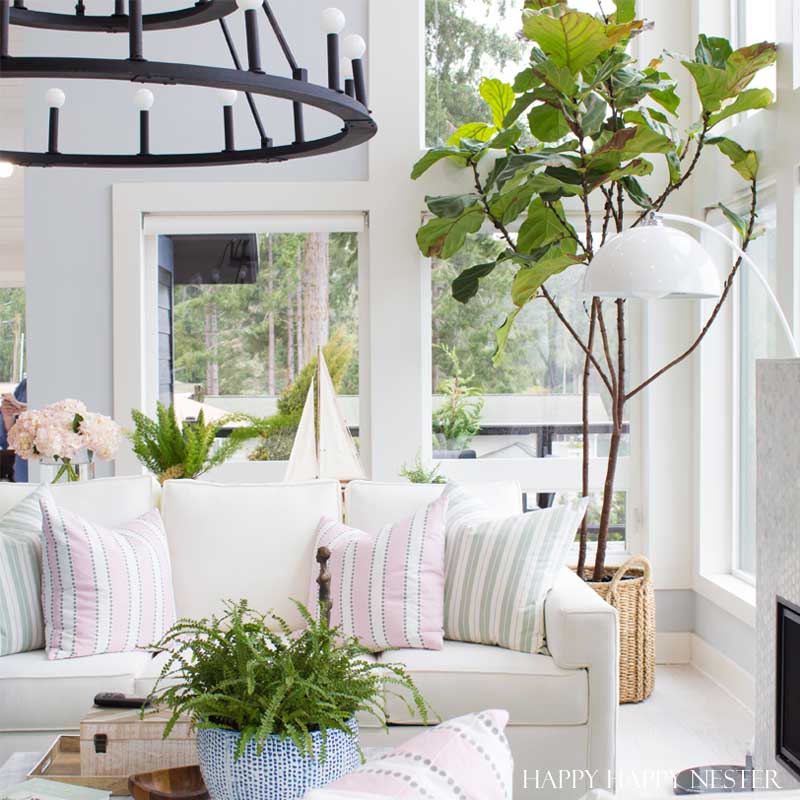 Doesn't all the room decor appear like the ocean just scattered all these elements into the house with a calm summer wave?
And it left this cool blue planter that looks and feels like a sea urchin.
I feel that Brian has such an exquisite eye for details.
Kitchen (Second Floor)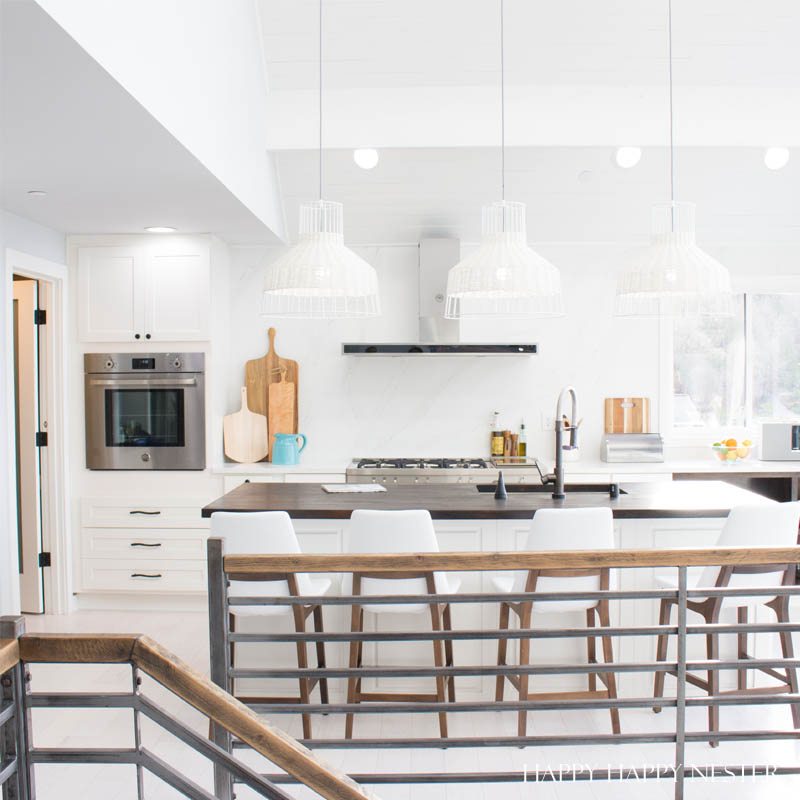 Brian purposedly created a light interior with the introduction of black accents in the furniture and the faucets. They are bold and the stars of the show.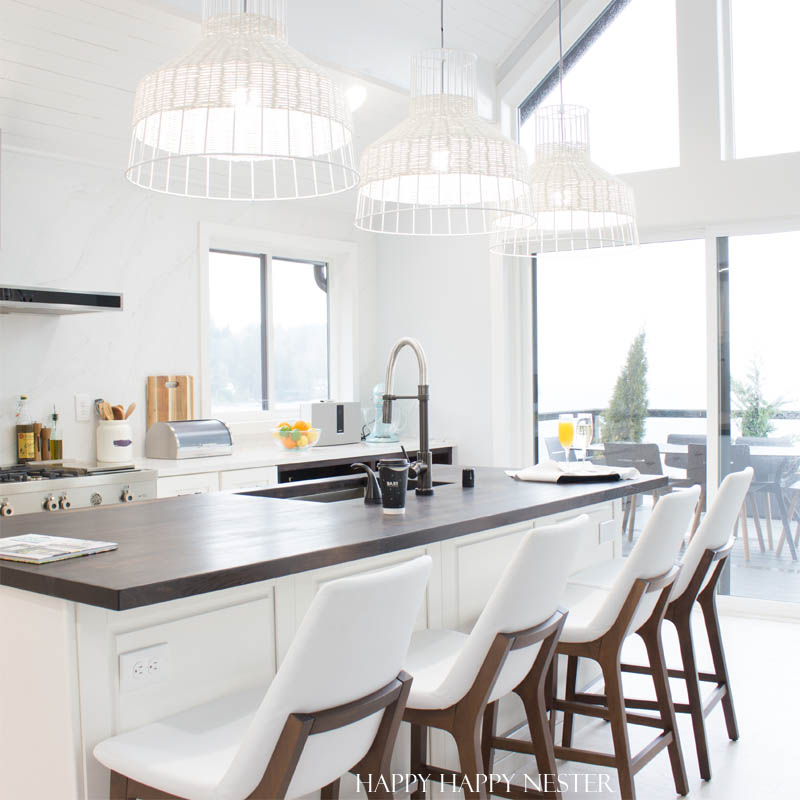 Bedroom 1 (Second Floor)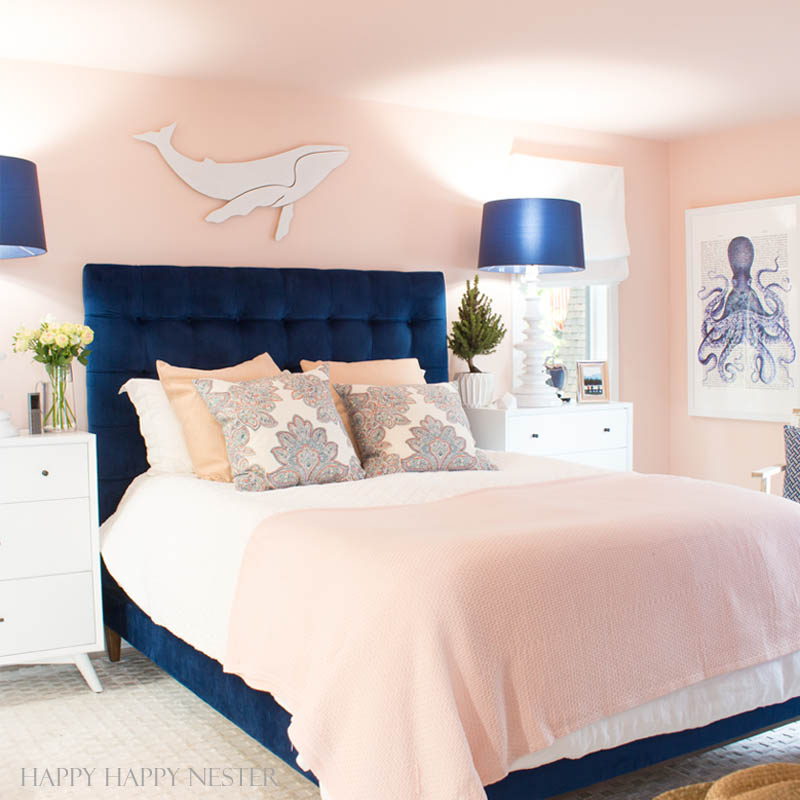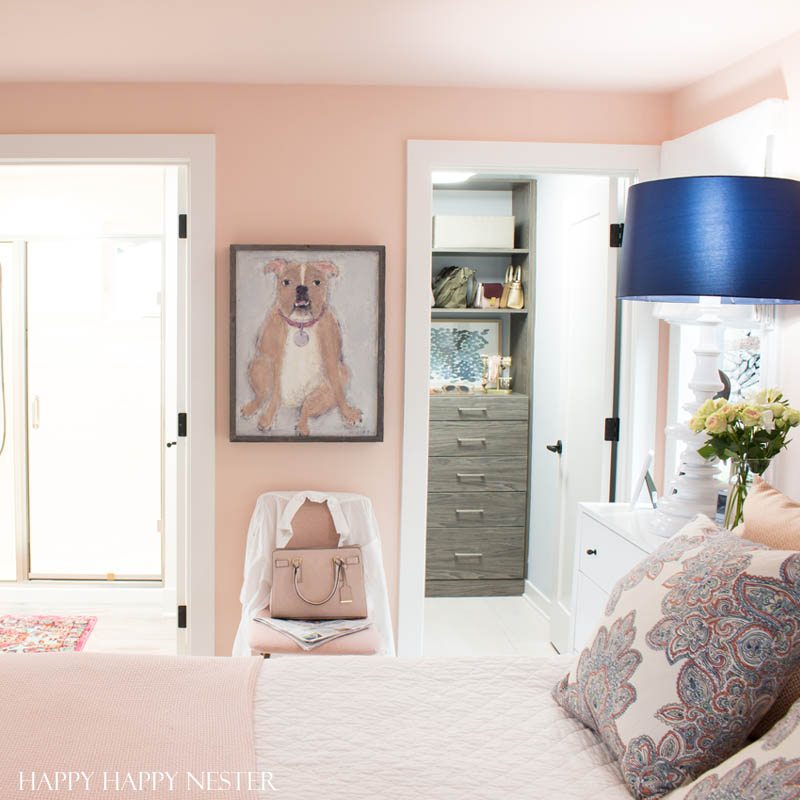 You just have to love this salmon pink room, and I especially like that he paired it with navy. What a beautiful and surprising color combination.
Feminine yet bold, gotta love that!
Staircase to Master Suite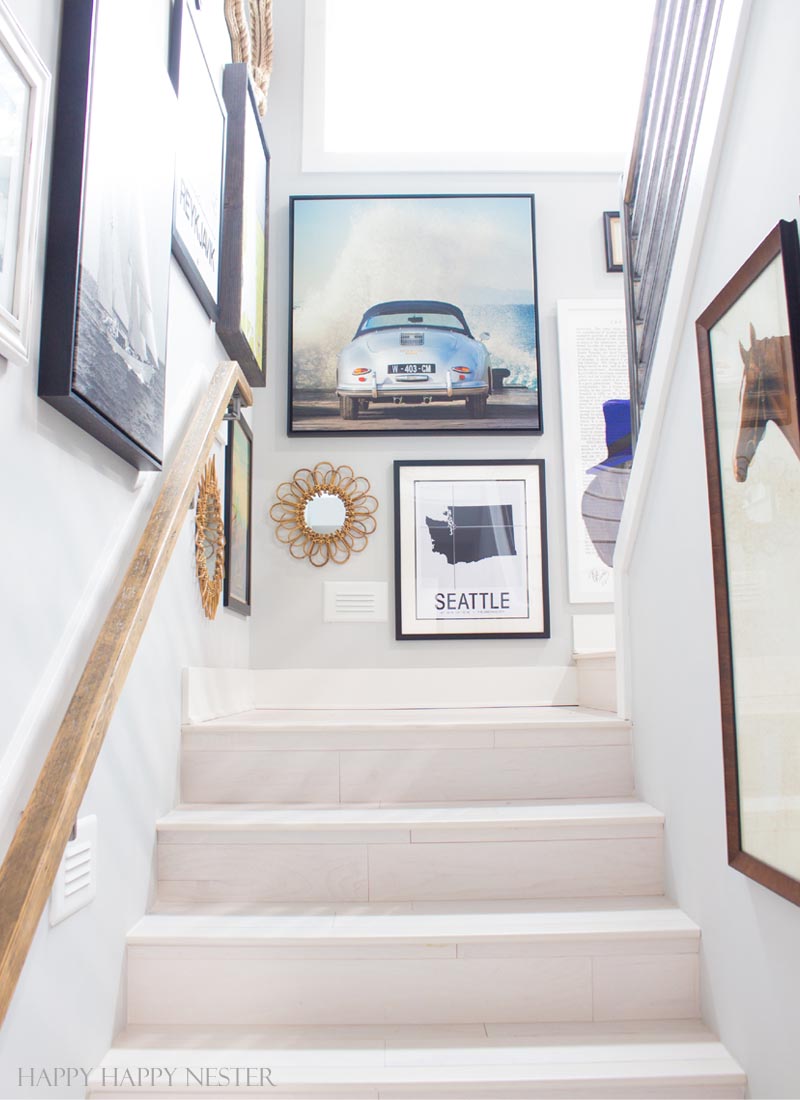 I have a confession.
My friend, Jodie believes that creating a gallery wall is similar to unlocking a puzzle. And, let's just say that I don't have this elusive puzzle gene. So, you can imagine my love of this stairwell.
While other guests were admiring the home's gorgeous view, I partied on the stairs.
I seriously could've lingered here all day and studied all the artwork on the three walls.
This display is utter perfection, and I love this quote,
"Art makes a home feel personal."
~ Brian Patrick Flynn
Well, moving on, this magnificent staircase leads to the new master bedroom suite.
Master Bedroom (Third Floor)
This fabulous art is by the Washington artist, Celery Jones. This mural is in the style of a 1940's travel ad for Washington state. It adds a quirky vintage vibe to this wonderful room.
The windows to the left open to a gorgeous view of the living room below.
What a sweet surprise.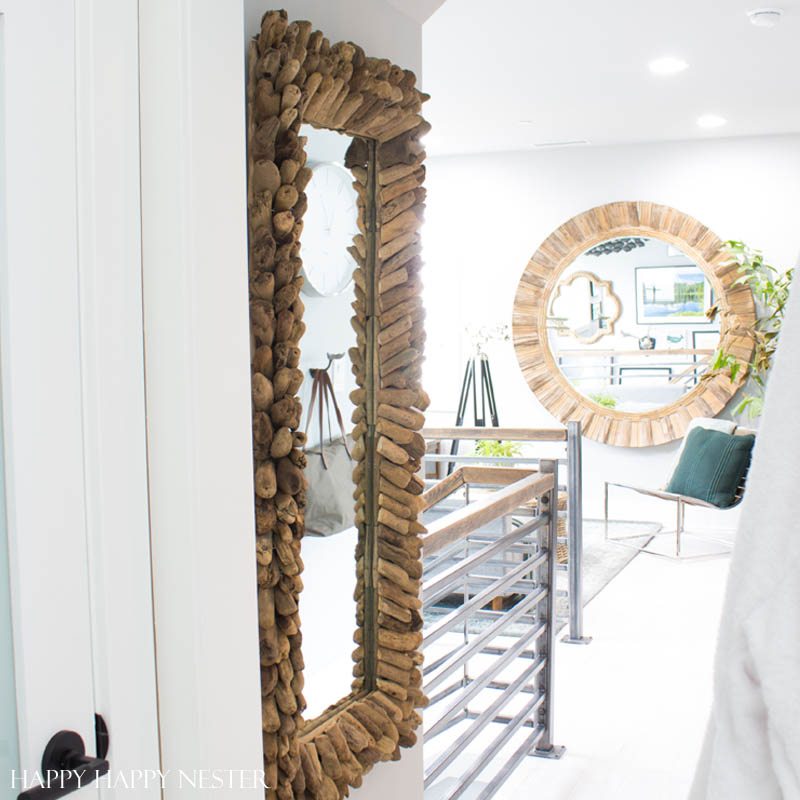 First Floor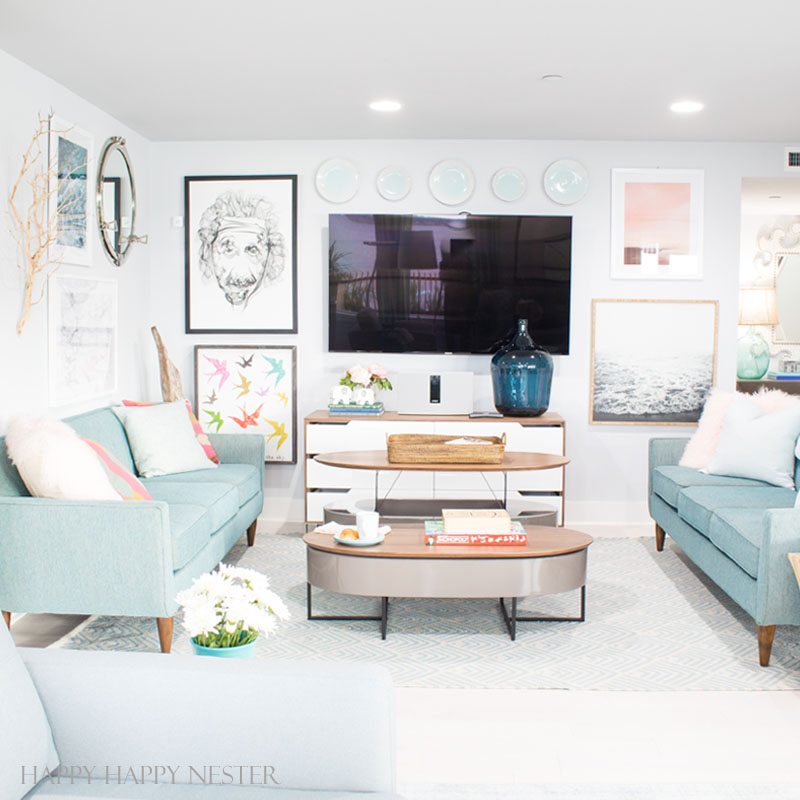 Here is another gallery. I adore the painting on the bottom left corner.
I think we can say that Brian is a master at creating galleries.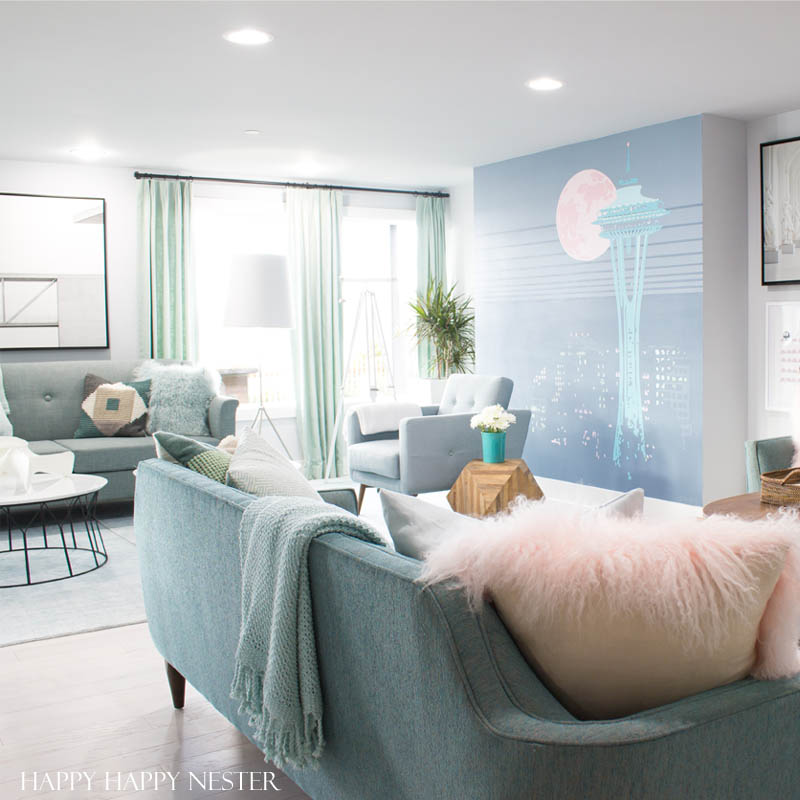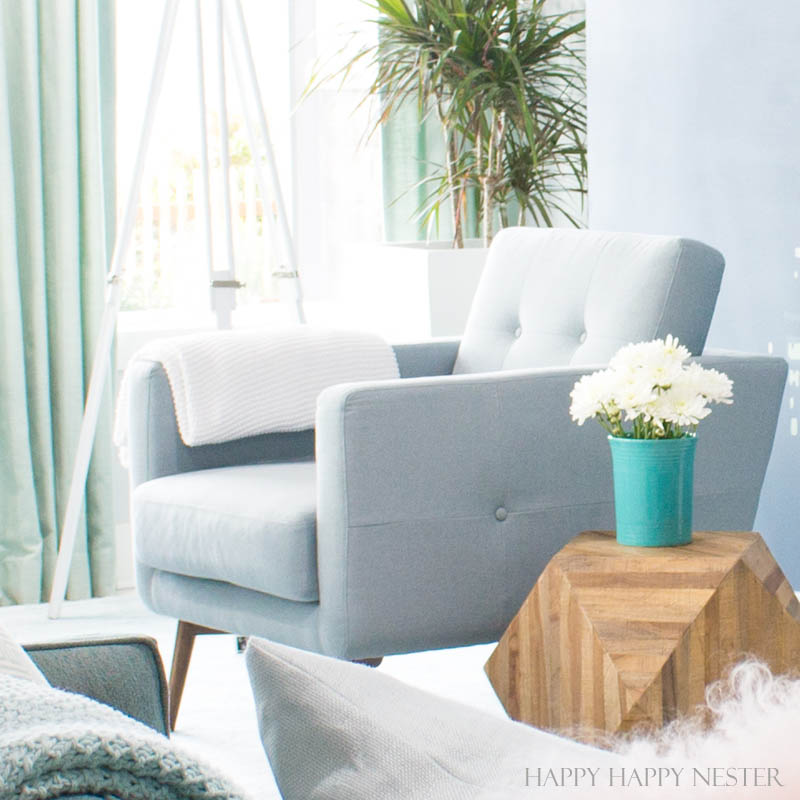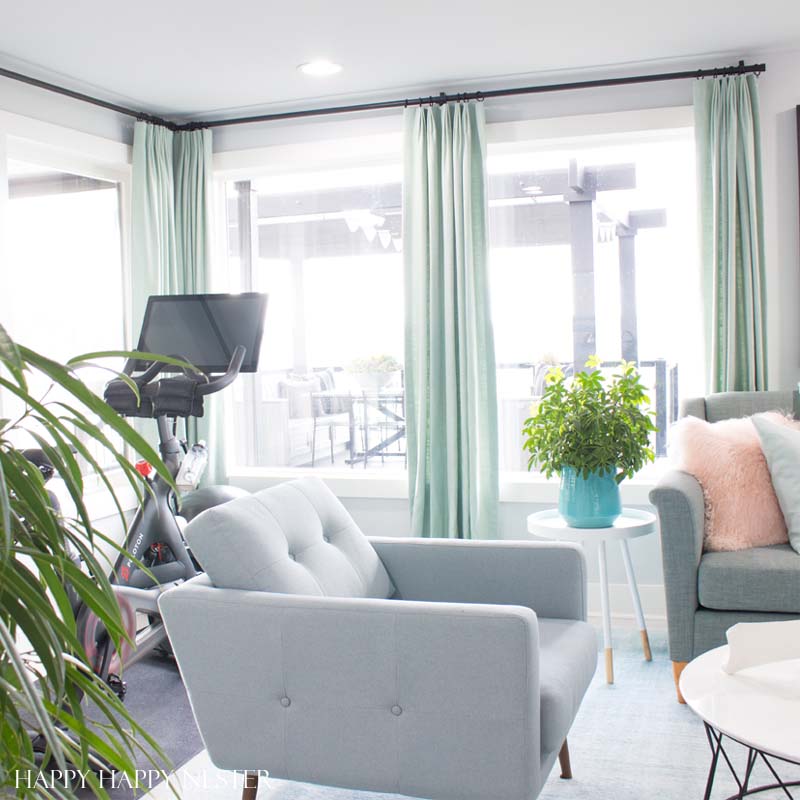 Bedroom 3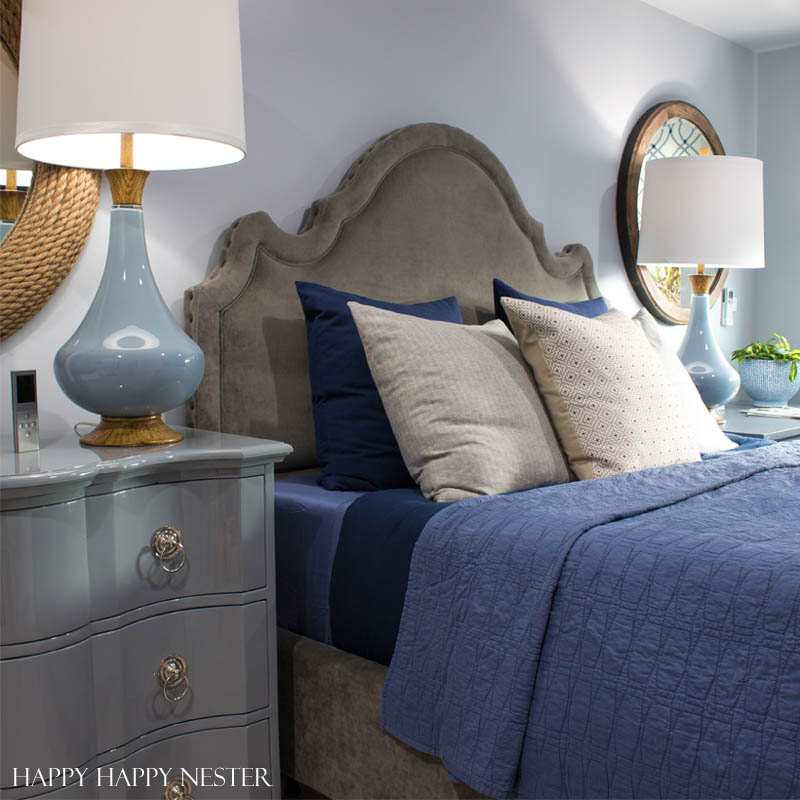 Bedroom 4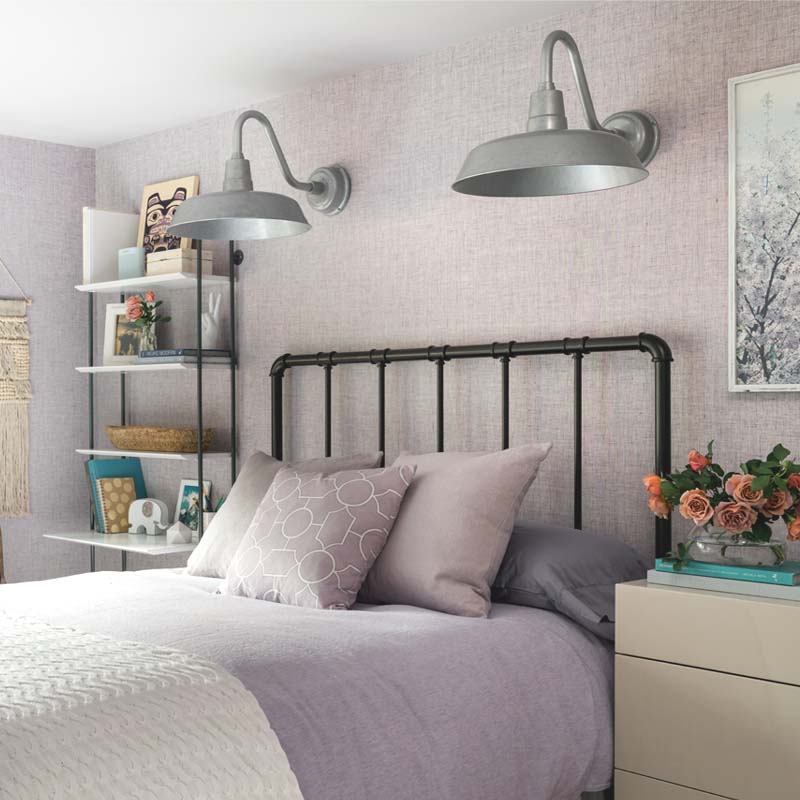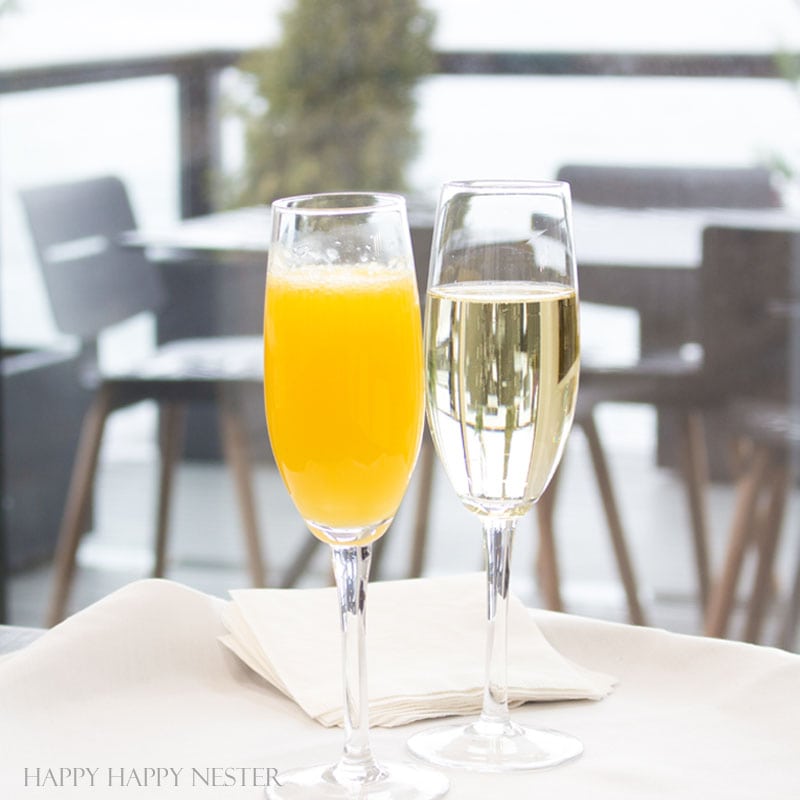 How are you doing? Need something to wet your whistle before we move outside?
HGTV provided a lovely brunch for us, and there was lots of bubbly.
So, help yourself…
Exterior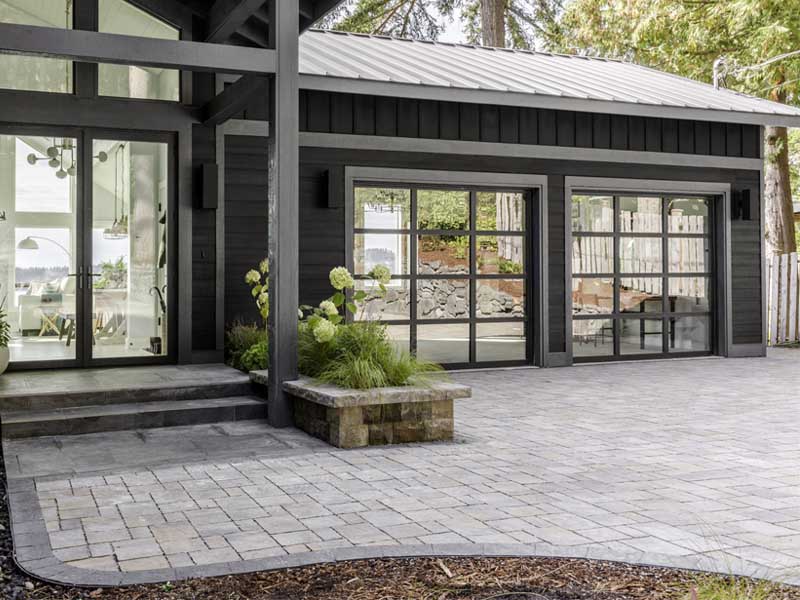 Can I just say that this bold exterior color is fabulous?
The black paint with charcoal trim adds drama and creates a modern exterior that goes so beautifully among the Pacific Northwest woods.
Bravo, Brian…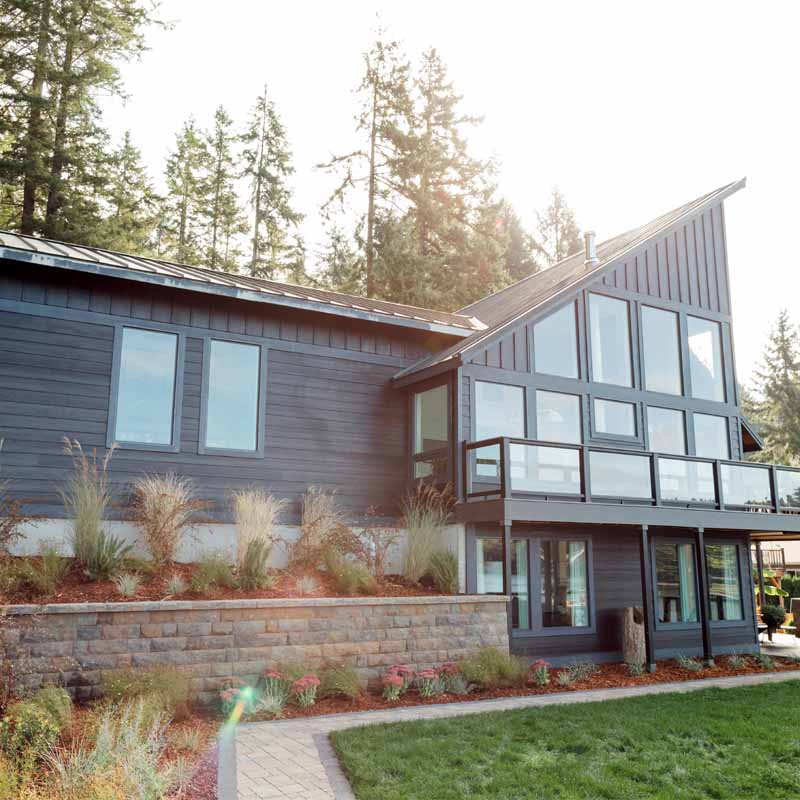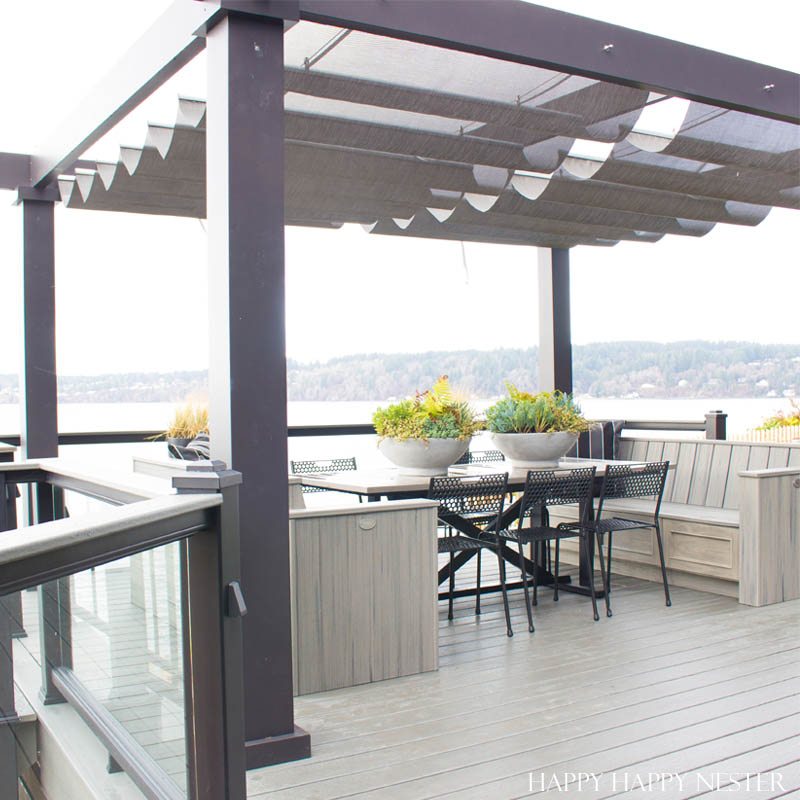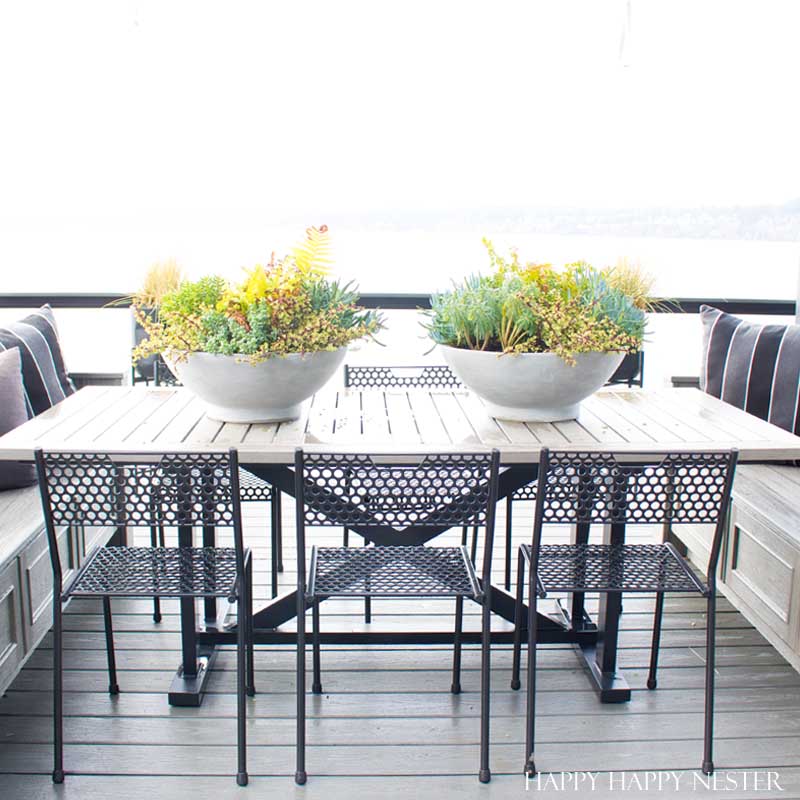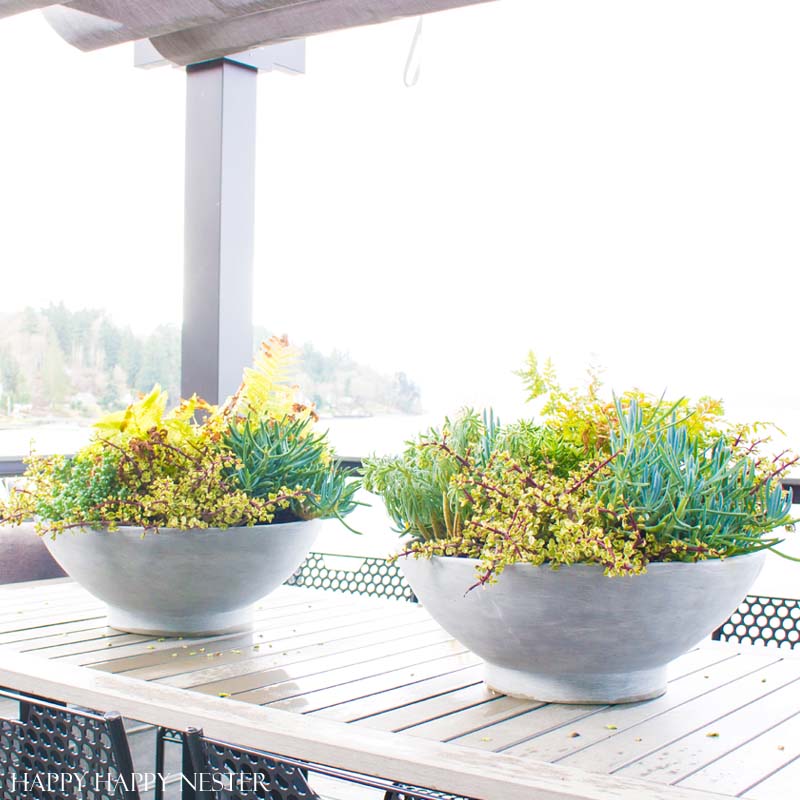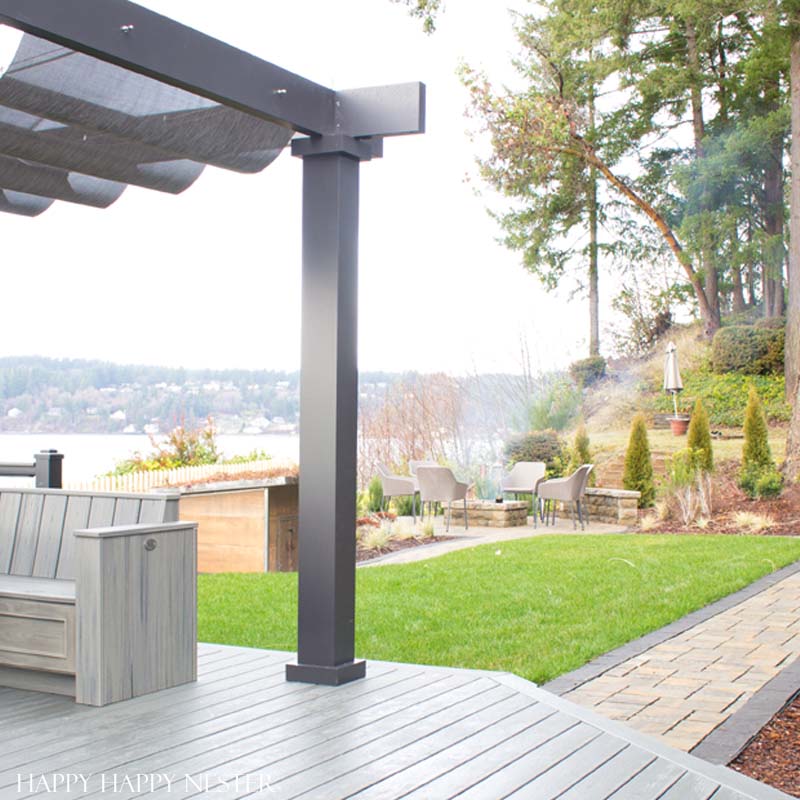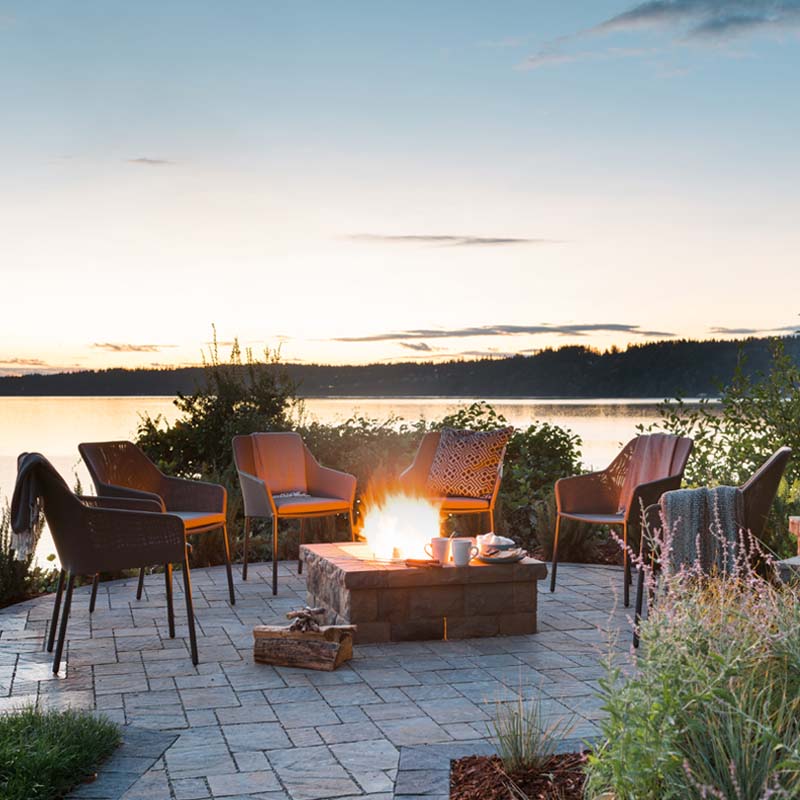 HGTV Dream Home Giveaway!
Make sure to enter for a chance to win not only the HGTV Dream Home but also a car and $250K in cash, here are the giveaway details.
So, we lived in Seattle for many years, and I know how grey the Pacific Northwest can be. I was worried that when I toured the home,  I would struggle to photograph the dark rooms. Well, I packed my tripod so that my photos could have the most light possible, I made doubly sure that I prepared for everything.
Uh, to my delight, the home was full of light, in fact, more than my home in California.
Boy, was I surprised.
This gets my brain humming with what exactly creates light interiors. Now, you can say, I'm fascinated by this concept.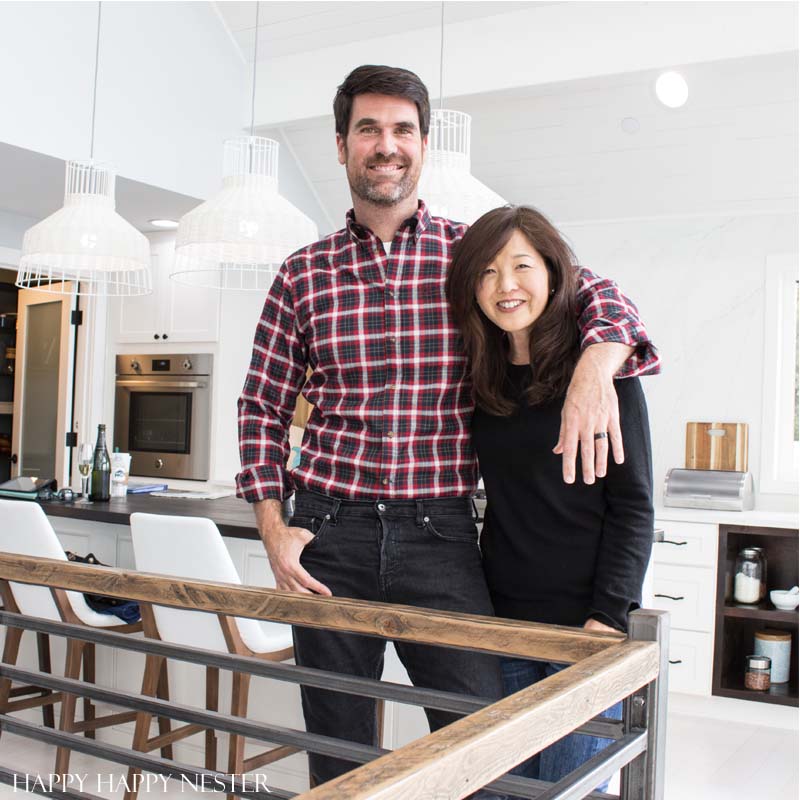 I need more light in our home. I'll take my inspiration from the HGTV Dream Home!
And for the rest of 2018, I'll be channeling Brian's design sensibility.
Om, om…
I hope you enjoyed my insider's private tour.
Happy New Year and Cheers,

Before photos as promised!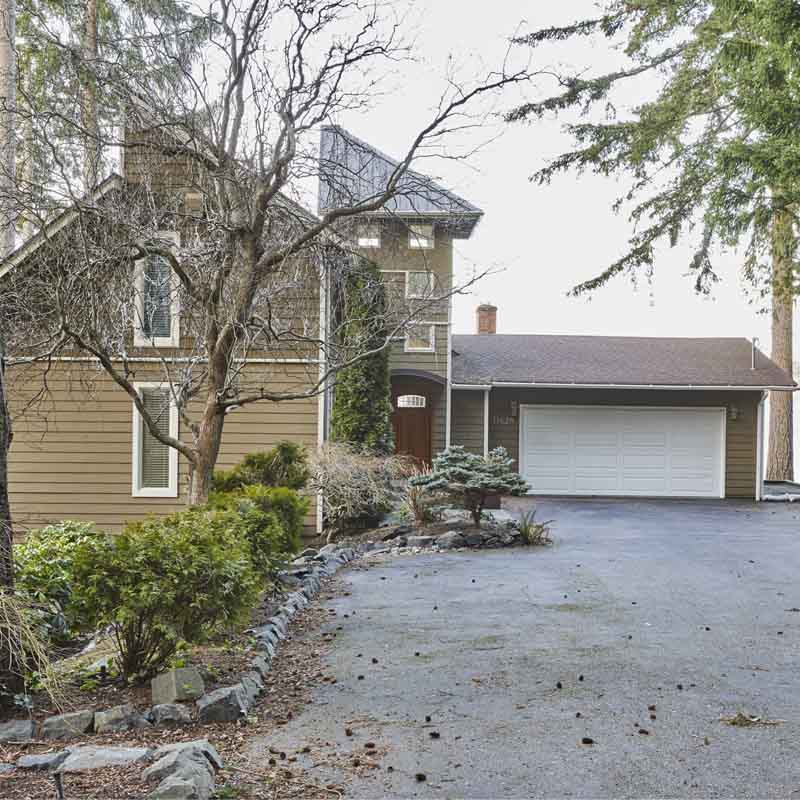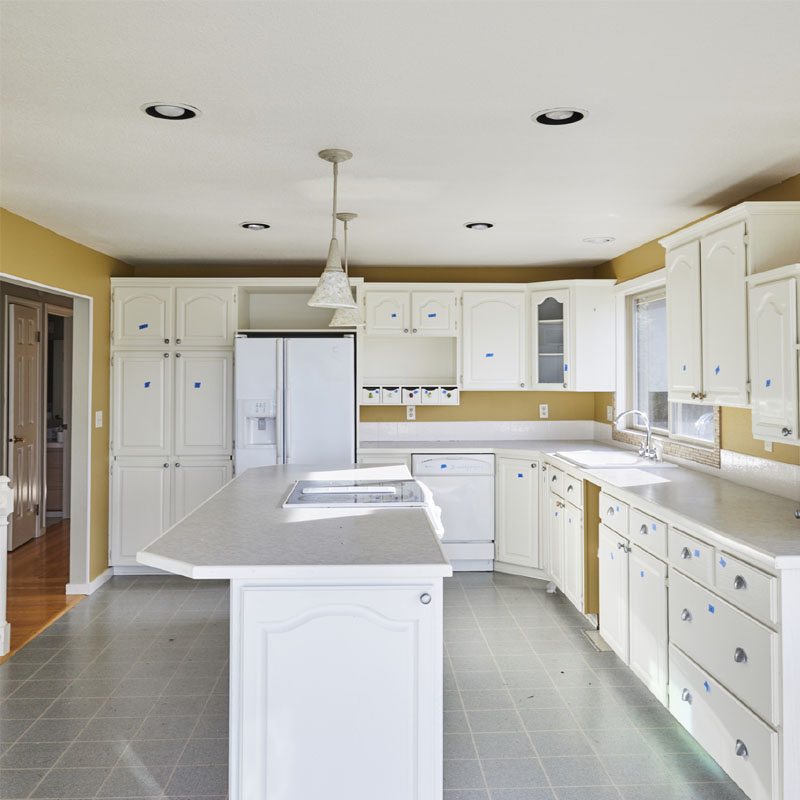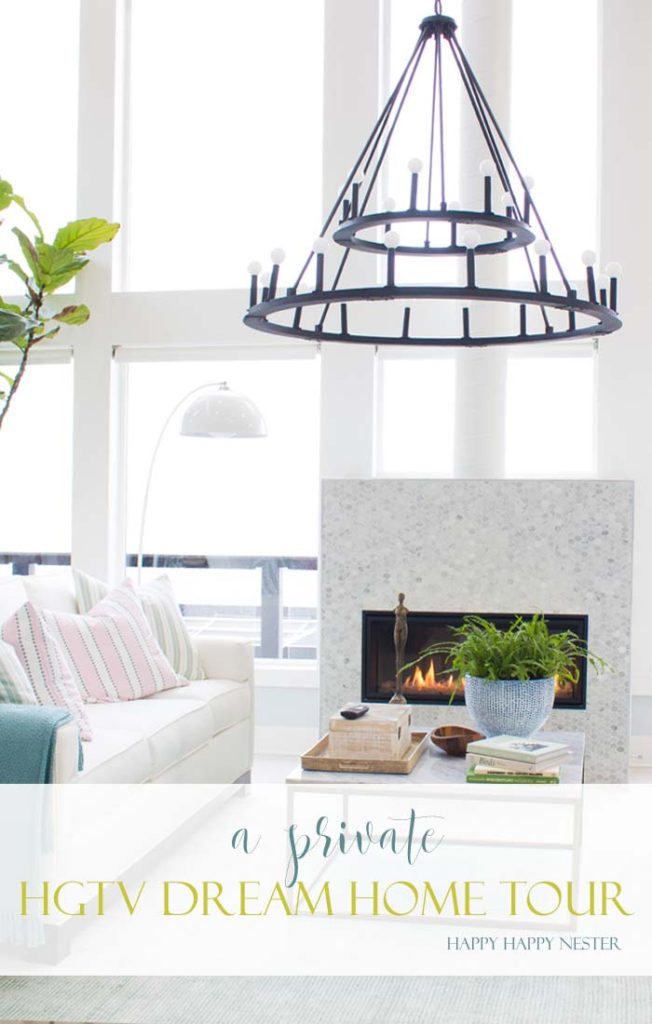 Disclosures
*HGTV, HGTV Dream Home, HGTV Dream Home Giveaway and their associated logos are trademarks of Scripps Networks, LLC. Used with permission; all rights reserved. No purchase necessary. Open to legal residents of the U.S., age 21 or older. Void where prohibited. Sweepstakes starts at 9 a.m. ET on 12/27/17 and ends at 5 p.m. ET on 2/16/18. Odds of winning depend on the number of entries received. For full official rules, visit HGTV.com/HGTVDreamHome or send a self-addressed stamped envelope to: "HGTV Dream Home Giveaway"- RR, P.O. Box 53013, Knoxville, TN 37950. Main Sponsor: Scripps Networks, LLC d/b/a Home & Garden Television.*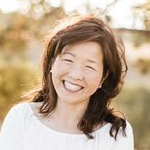 Latest posts by Janine Waite
(see all)