How to Make Easy Paper Cones for Treats is such a cute project. You'll be delighted at how easy they are to create. You can whip them up in minutes. This project simply amazes me of all its possibilities.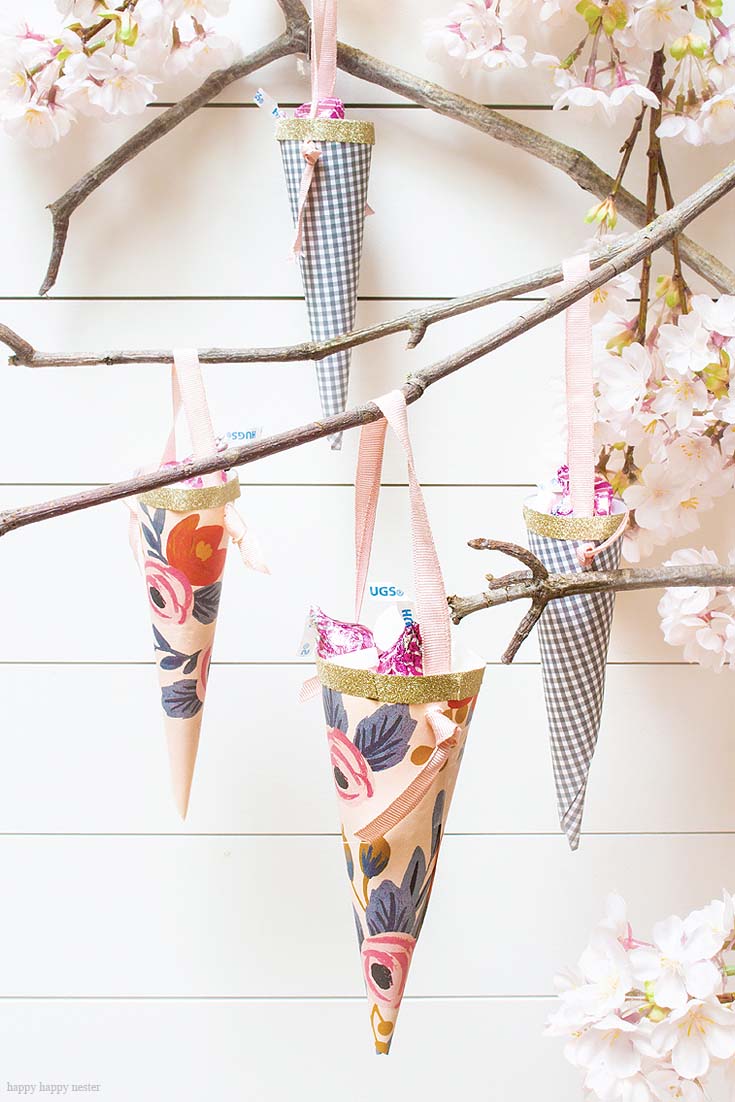 I've always eyed this simple project over on Pinterest, so when my blogging friends and I challenged each other to create a craft that included three ingredients, paper, ribbon and washi tape I decided to give these cuties a try.
So, this same group of bloggers recently created some beautiful winter wreaths, it is a fabulous post. Make sure to check it out, I think you'll be blown away.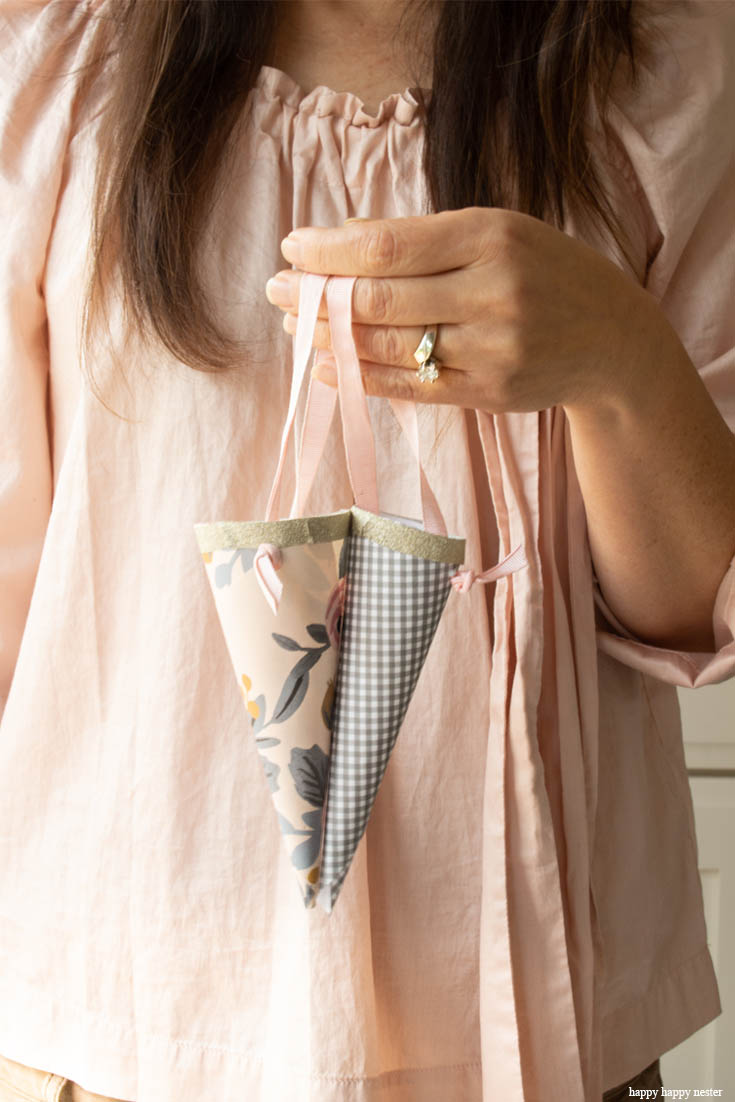 But before I go on about how to make simple paper cones for treats, I want to share with you some of my dear friend's projects. It is so refreshing to see what everyone creates with the same ingredients. Now, I must admit that I whined to the group that I wanted to change the original items, so a few of the projects have three different things.
Yes, I'm the reason for this mess up.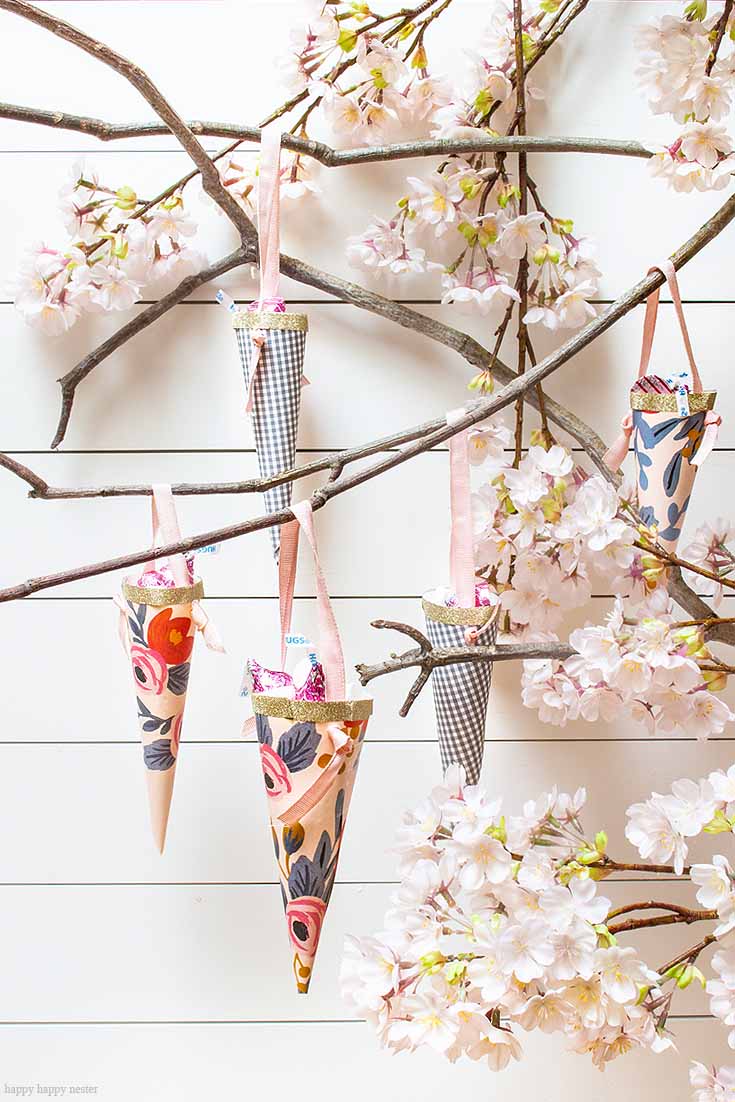 My Friend's Valentine's Day Projects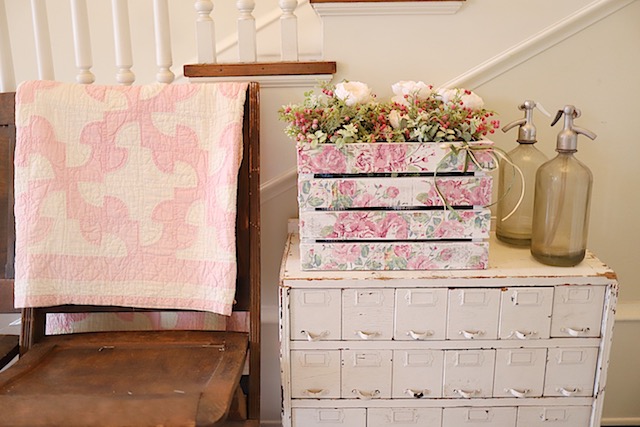 Leslie from My 100 Year Old Home created this Valentines Day decor flower holder using a wooden crate, flowered paper napkins and lots of glue! Check out her DIY Valentine decor post.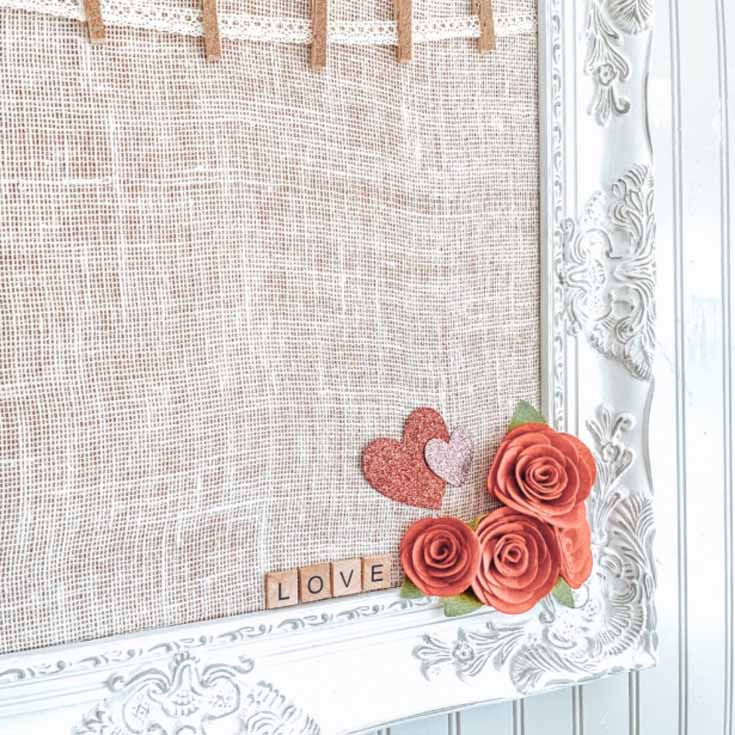 Don't you love this pretty project from Rhonda from Hallstrom Home? You'll want to learn how to make her fabric covered bulletin board for Valentine's decor.
Create this fun DIY book page banner to decorate for Valentine's Day. Check out Ashely's DIY Valentine's Day book page banner post from Modern Glam.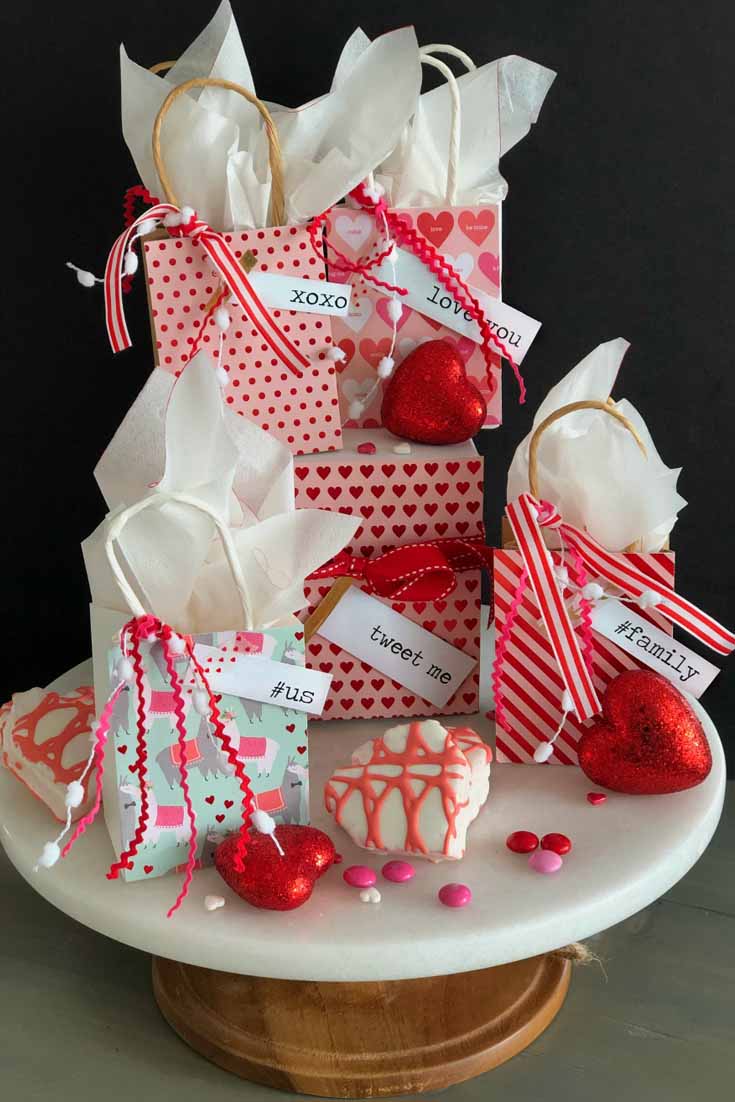 Simple Valentine's Day Gift Ideas with Printable Typewriter Sayings. Check out Jennifer from Tater Tots and Jello,  Valentine's Day typewriter printable.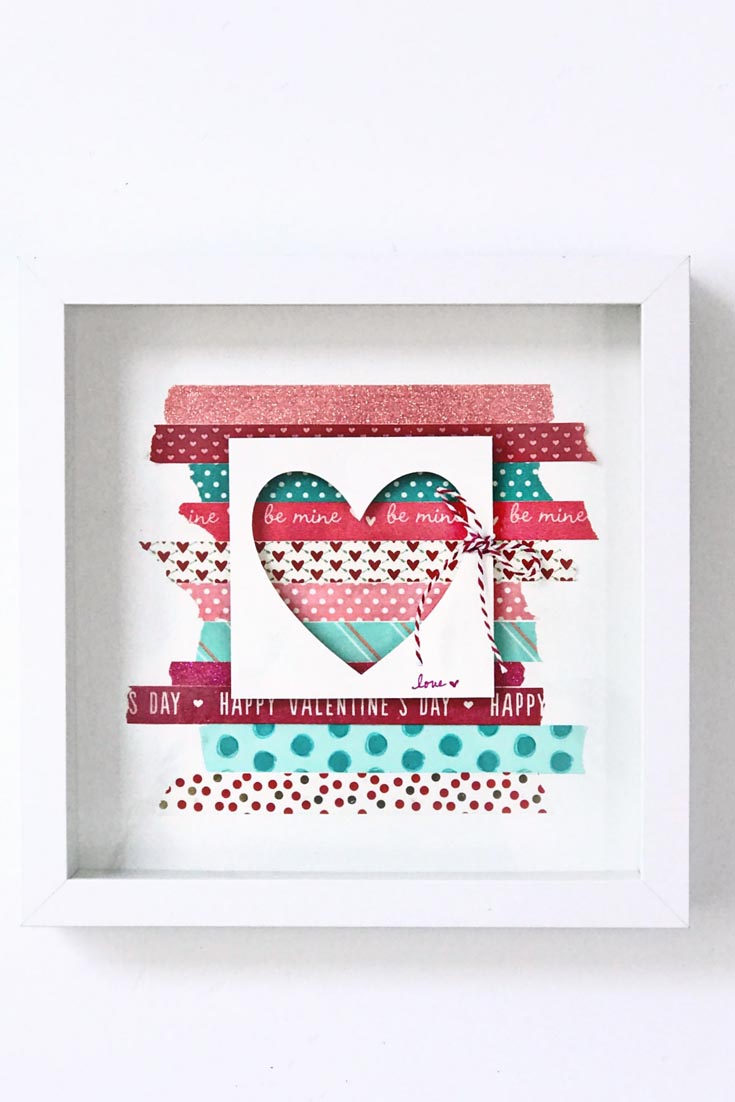 Tauni from Tauni Everett has the best crafts on her blog. Make sure to celebrate the coming holiday with this easy DIY washi tape Valentine's Day Decor
Ok, back to how to make easy paper cones for treats. Don't you love that these little paper holders are perfect for a lot of holiday things? Add some candy or dried flowers for either Valentine's Day, Halloween, Birthday parties, weddings, and more. My brain keeps creating variations, and so these adorable paper cones may be popping up in future entertaining posts.
*The following post contains affiliates links
Well, let's get this tutorial started!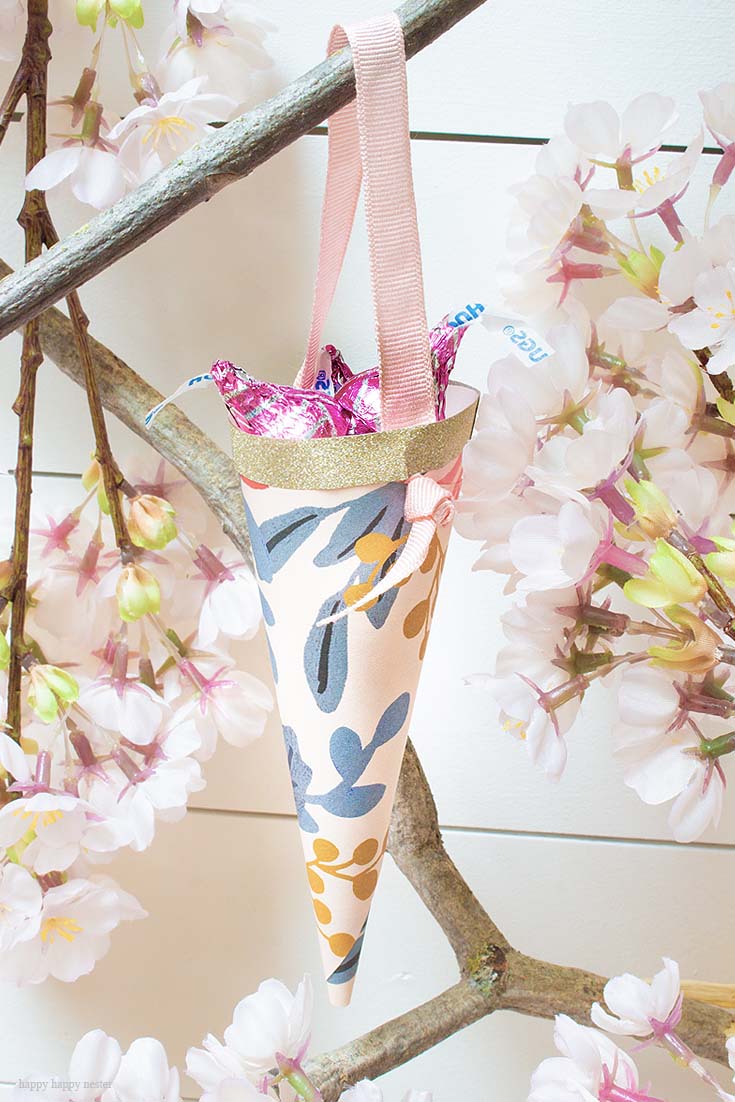 How to Make Easy Paper Cones For Treats
Supplies
Paper (craft or wrapping paper) 
For some reason, this is linking to the homepage of the Paper Source. Just type in Rifle Paper and you'll find it on the second page.
For some reason, this is linking to the homepage of the Paper Source. Just type in washi tape and it's called Good Vibes Washi tape.
Tape or hot glue gun
Directions
1. Cut the paper
I go a bit crazy over Rifle wrapping paper from the Papersource Store, and I love how it makes such a cute container. But, honestly, you can use any style of paper, whatever tickles your fancy.
The size of the paper you use determines the size cone you want to create.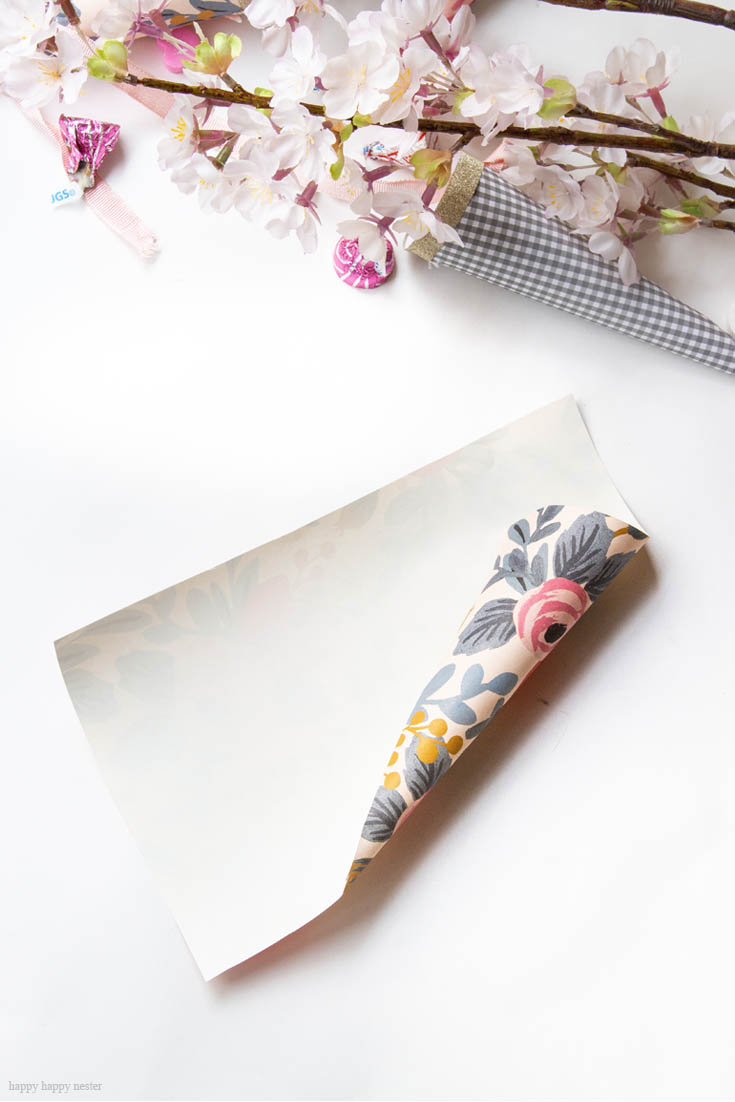 2. Start rolling your paper in the shape of a cone
I always make sure when rolling to keep the tip tight and sharp and roll the upper section. So, once you have your cone shape, tape or glue the seams.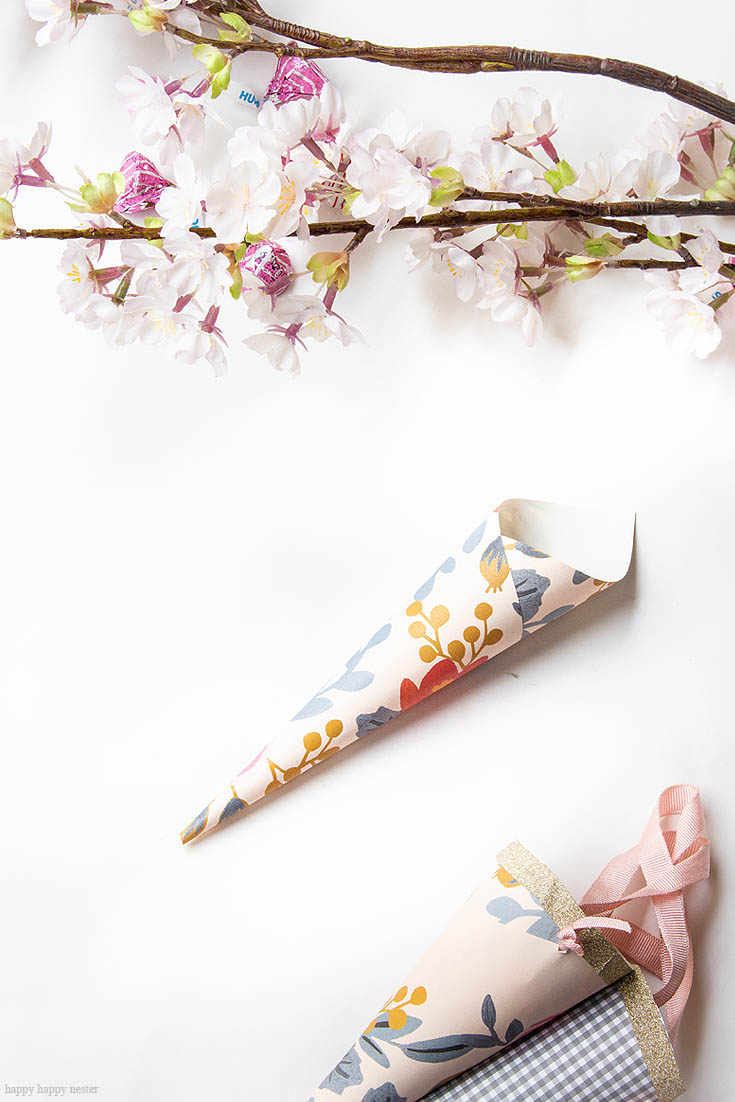 3. Next, you'll just trim off the bottom
Ok with the end that is open you'll want to cut a smooth edge. I tried cutting the paper in a semi-circle before rolling, and I still had to trim the bottom. So, I figured why not make it easy and keep it to one step.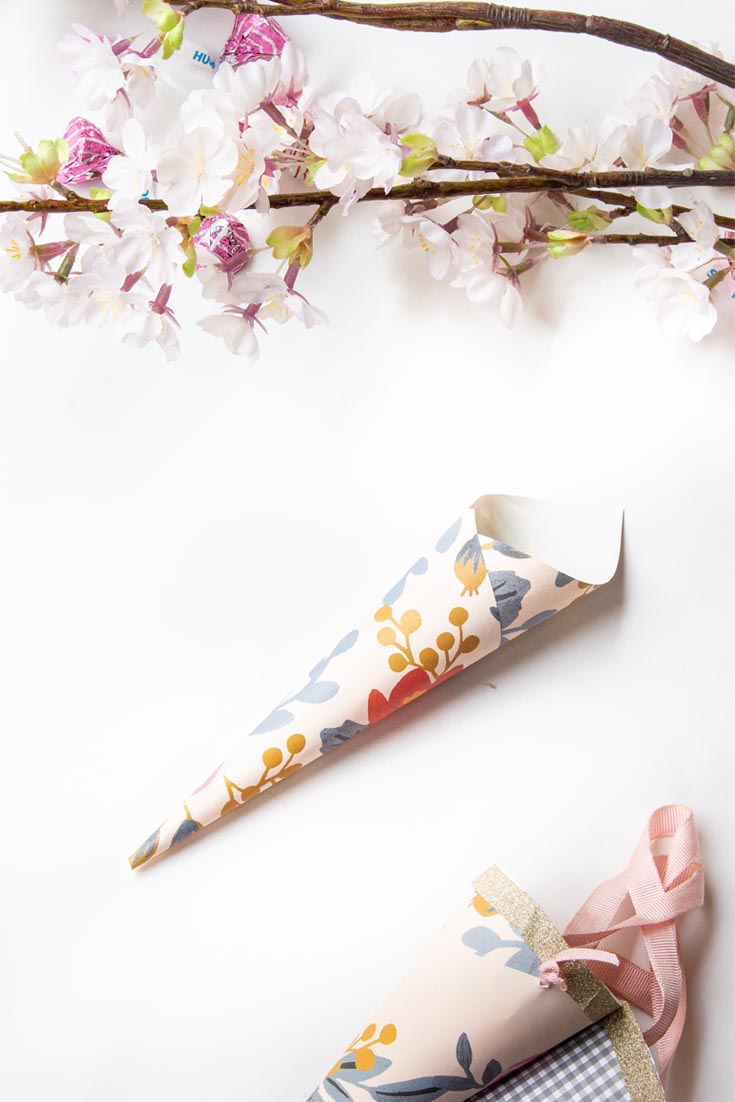 4. Attach washi tape to the top
Decorating with washi tape is optional, and if you want you can leave it plain.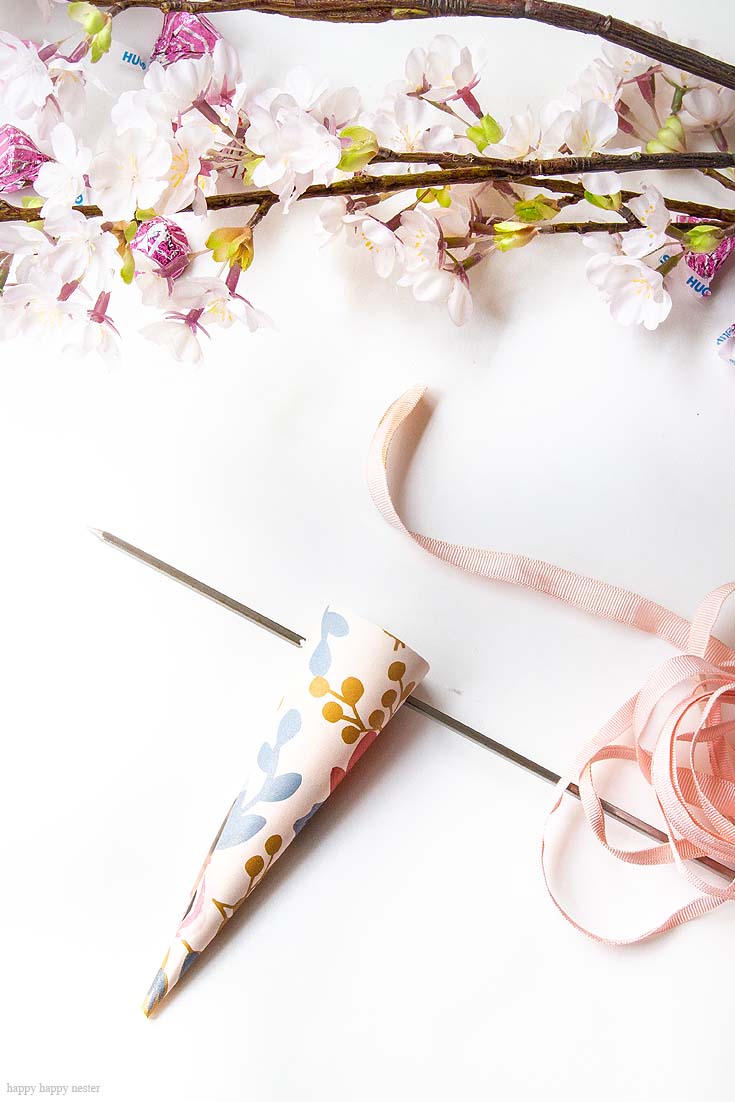 5. Place a hole on both sides near the top of the opening
These holes will be used to thread your ribbon through it for the little handle. So, I used a bbq skewer and made a hole through the cone just below the washi tape. And since you are placing two holes right across from each other, this will create a more stable cone when they hang from a branch.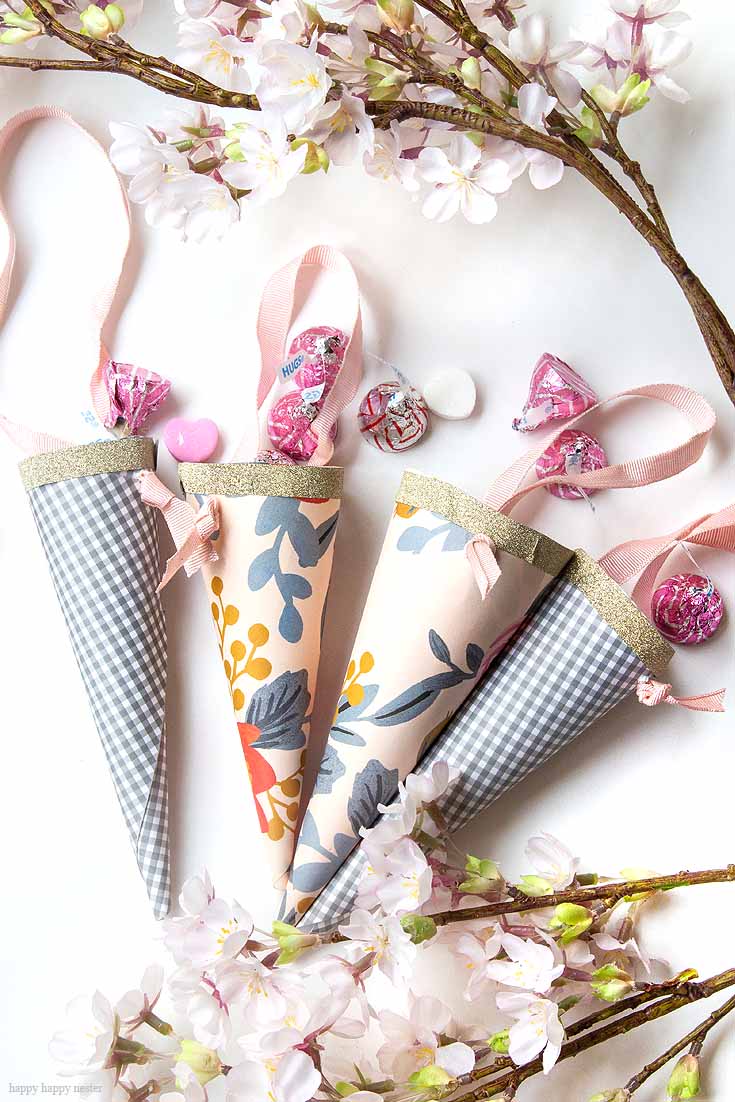 6. Tie a ribbon handle
So, cut your ribbon to size and thread through the holes and knot on the outside of the cone. Now the paper cones are ready to fill with treats!
So, now you are done with this fun craft. It is so easy peasy that kiddos can make them. I so want to add some dried flowers to them for some May Day home decor. You know how I love flowers.
I love how gorgeous they look, and I can see how they would be perfect for weddings or any party. Arrange them on branches, and they become quite a beautiful display.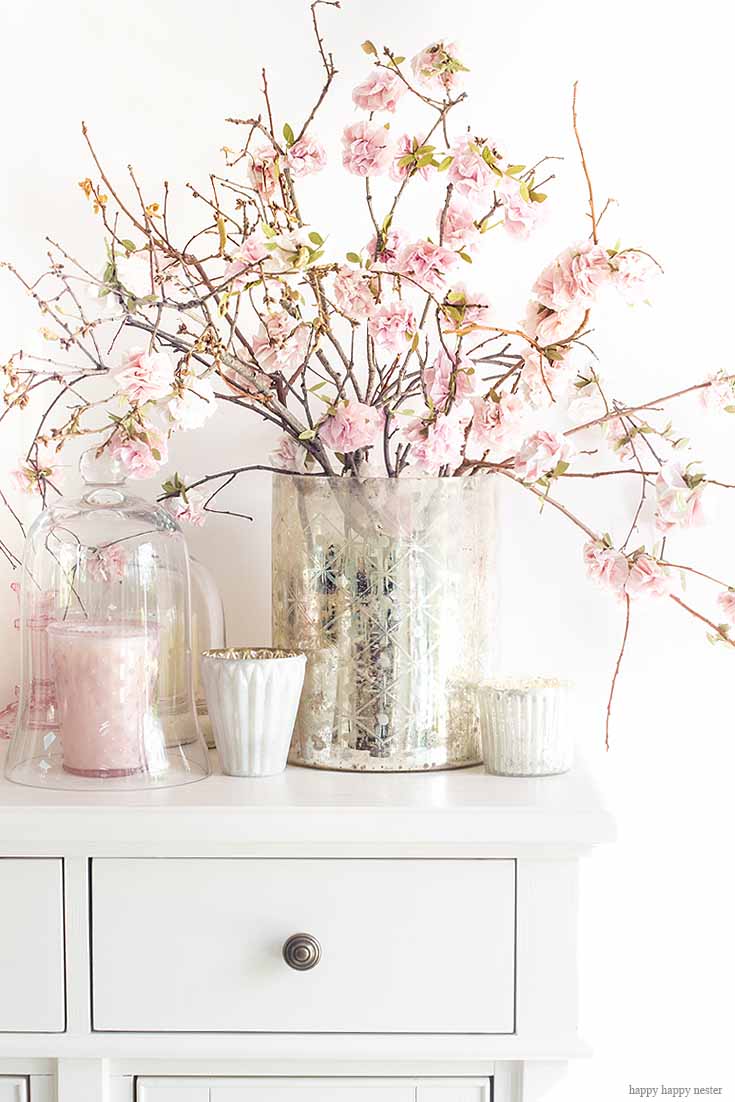 Thanks so much for joining me on how to make easy paper cones for treats. Don't forget to poke around my blog and check out some more paper crafts, my tissue paper flowers tutorial is pretty popular.
Cheers,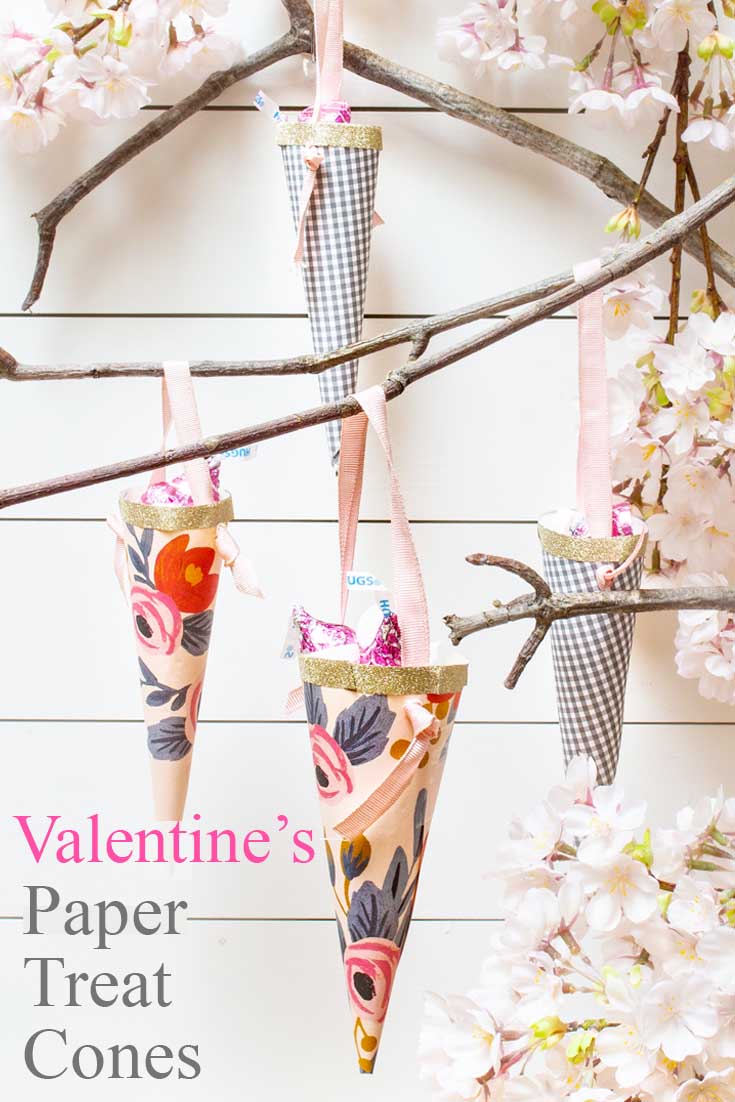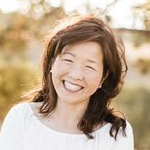 Latest posts by Janine Waite
(see all)