How to make glitter pumpkins is surprisingly easy. Like most of my craft projects, you'll enjoy creating these cute pumpkins. And I promise that this project will only take you a couple minutes to make. Soon you will be obsessed with these fun glittery pumpkins and your home will be taken over by them. You see, I had this happen with my paper rosette pinwheels I now have a dozen of them in our home.
I also love that these cute glitter mini pumpkins are a no-carve pumpkin craft that even your kids can create.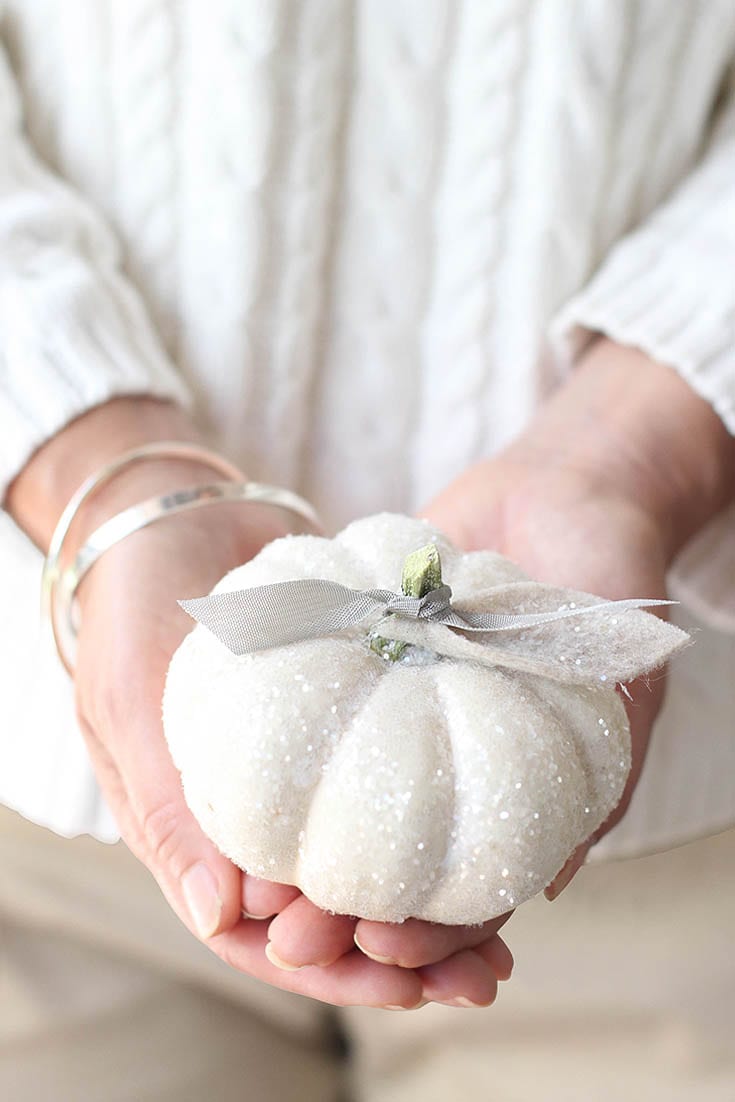 So when I searched high and low on Pinterest for how to make glitter pumpkins there was nothing.
Yeah, I found pumpkins decorated with big gold glitter confetti and the colored glitter, but nothing with white glitter pumpkins. Well, I didn't get discouraged and I quickly got busy and gathered all my supplies. You see, I was determined to create this cute pumpkin craft since I am crazy about glitter.
Some girls are just born with glitter in their veins.
~ Paris Hilton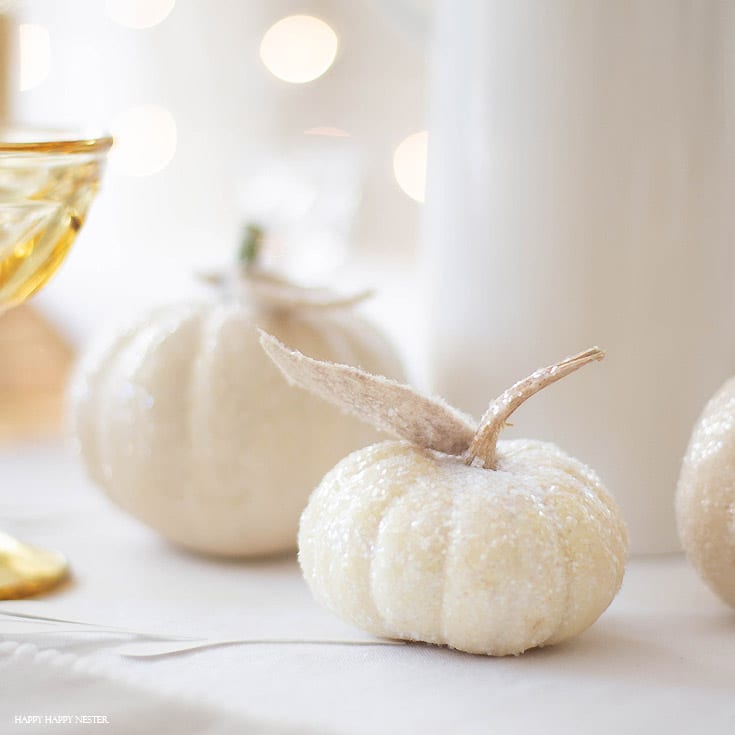 *The following post contains affiliate links




How to Make Glitter Pumpkins DIY
Mini white pumpkins or fake mini pumpkins will work
A bottle of *white glitter
Felt for the leaves There are a few colors to choose from, White, Fresh Linen, and even Sandstone would work. (click here for the leaf template)
Newspaper to protect your table
2 pieces of notebook paper
Directions
Step 1
Place the newspaper down on your table to protect it. Also, place your two sheets of notebook paper on the newspaper.
Step 2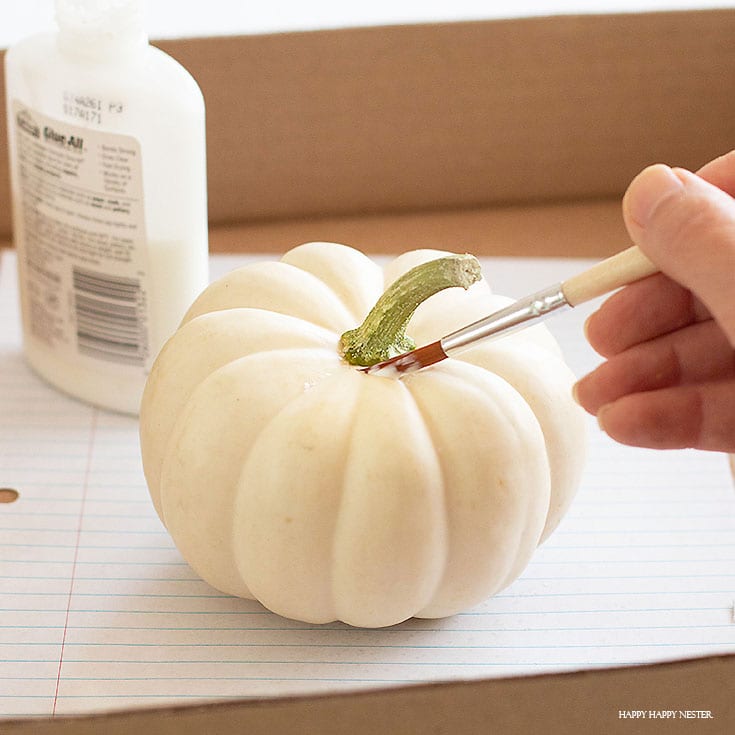 Coat 1/2 the pumpkin thoroughly with glue. I only work on half of the pumpkin since I found the glue dries quickly.
Step 3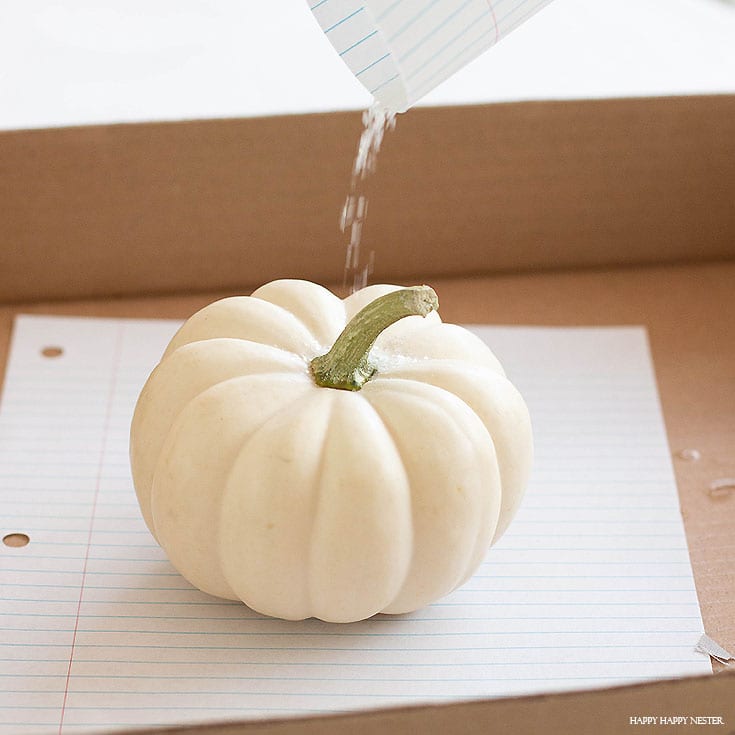 Now sprinkle glitter all over the pumpkin. Make sure to have your pumpkin on the notebook paper to capture the extra glitter.
Step 4
Repeat Step 3 now coating the other half of your pumpkin. If you make more than one pumpkin reuse the glitter by pouring the excess glitter onto the other paper with your pumpkin. I hope this makes sense?
How to Make the Felt Leaves
Step 1
Cut out the felt leaves.
Step 2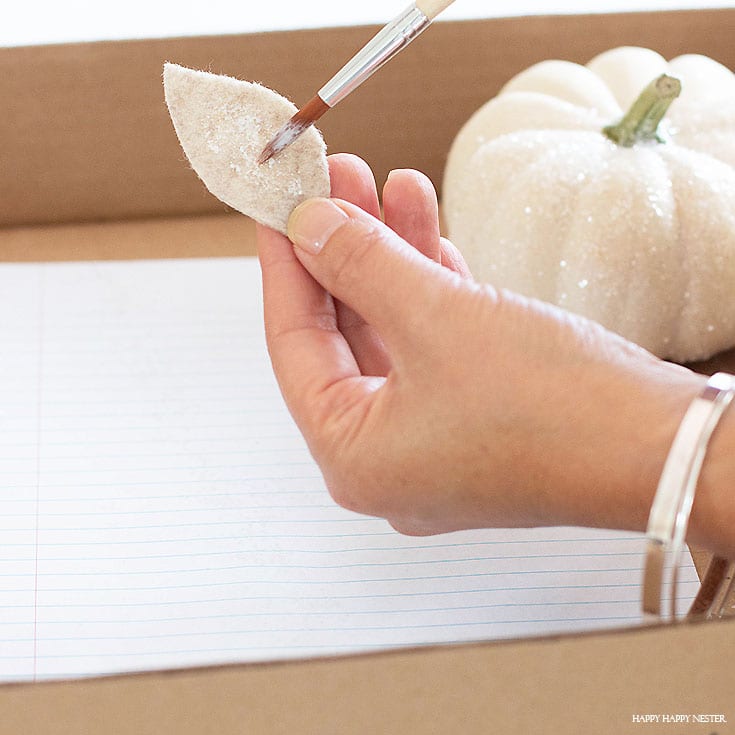 Brush some glue on both sides of the leaves. Then sprinkle them with glitter.
Step 3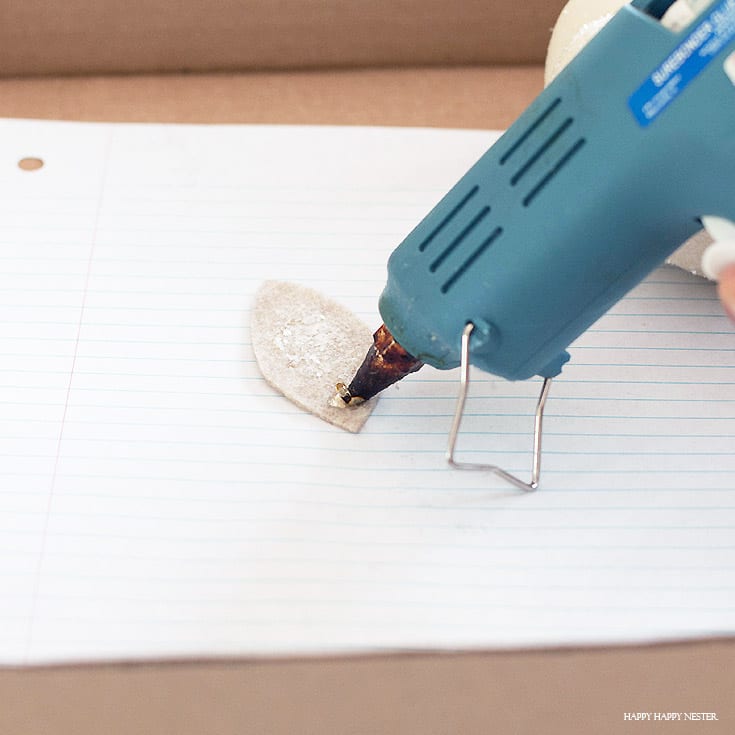 Glue the base of the leaf with your glue gun and squeeze the leaf together. This will give your leaf some dimension.
Step 4
Place a little bit of hot glue at the base of your pumpkin and attach the leaf to it.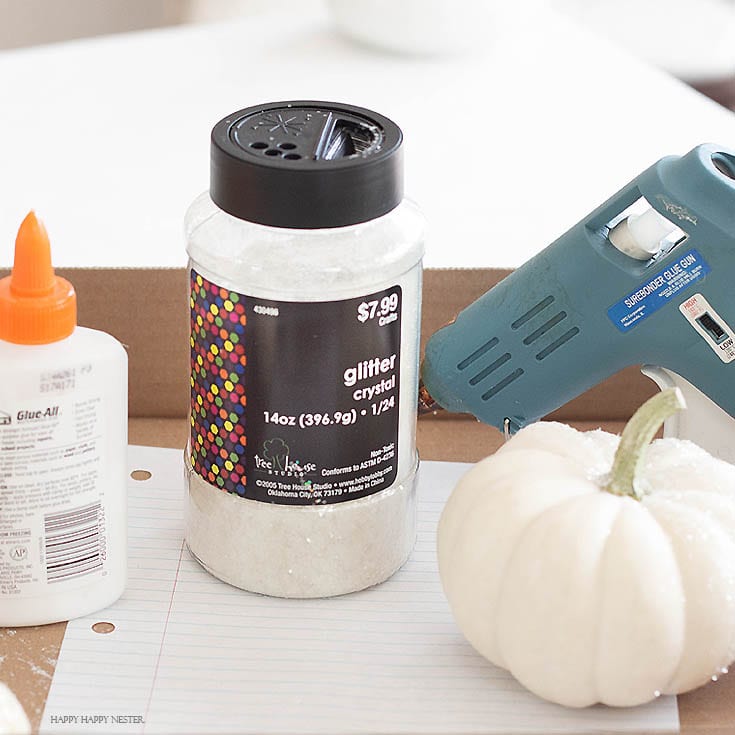 *So, not all clear glitter is created equal. There are some brands which reflect a lot of colors. Of course, I wanted the kind that is almost a powdery white glitter. After searching around for a bit, I found it at Hobby Lobby.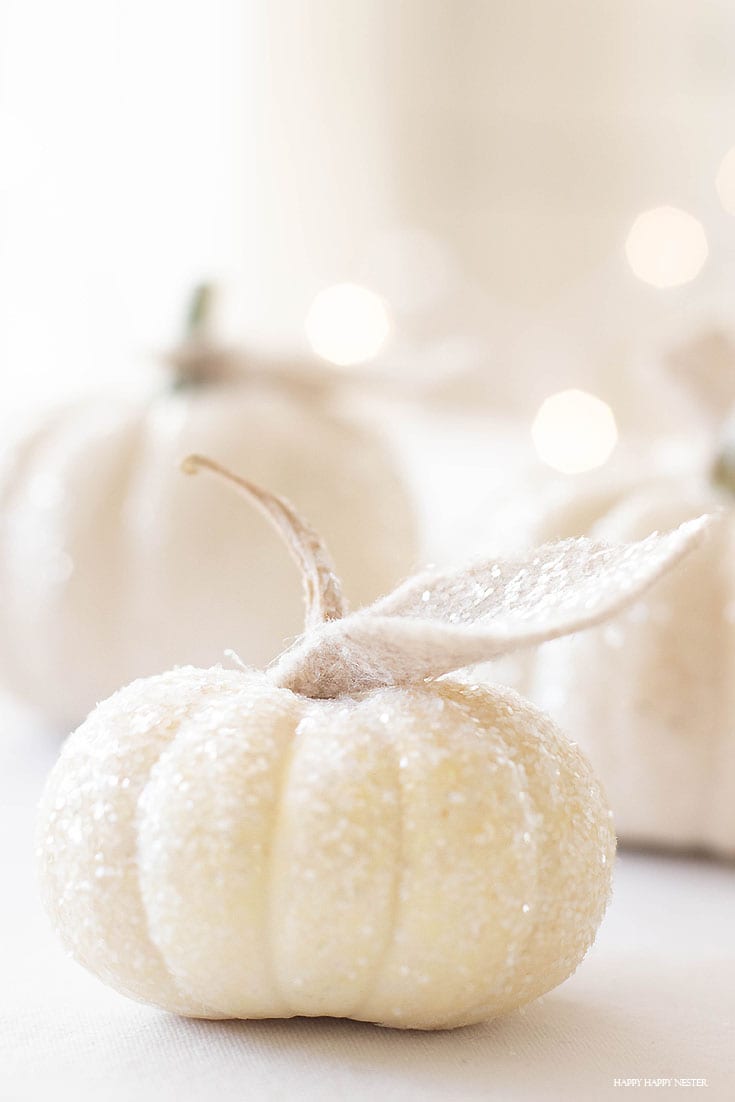 Decorating with Mini Glitter Pumpkins
Now that you know how to make glitter pumpkins you'll find many ways to decorate with them. Their sparkly appearance makes them feel so magical. My glitter pumpkin centerpiece is the perfect fall decor that I was looking for. Last year, my fall table was all decked out with pink pumpkins, but this year I'm embracing the white table. So, let's see how I used them on my table.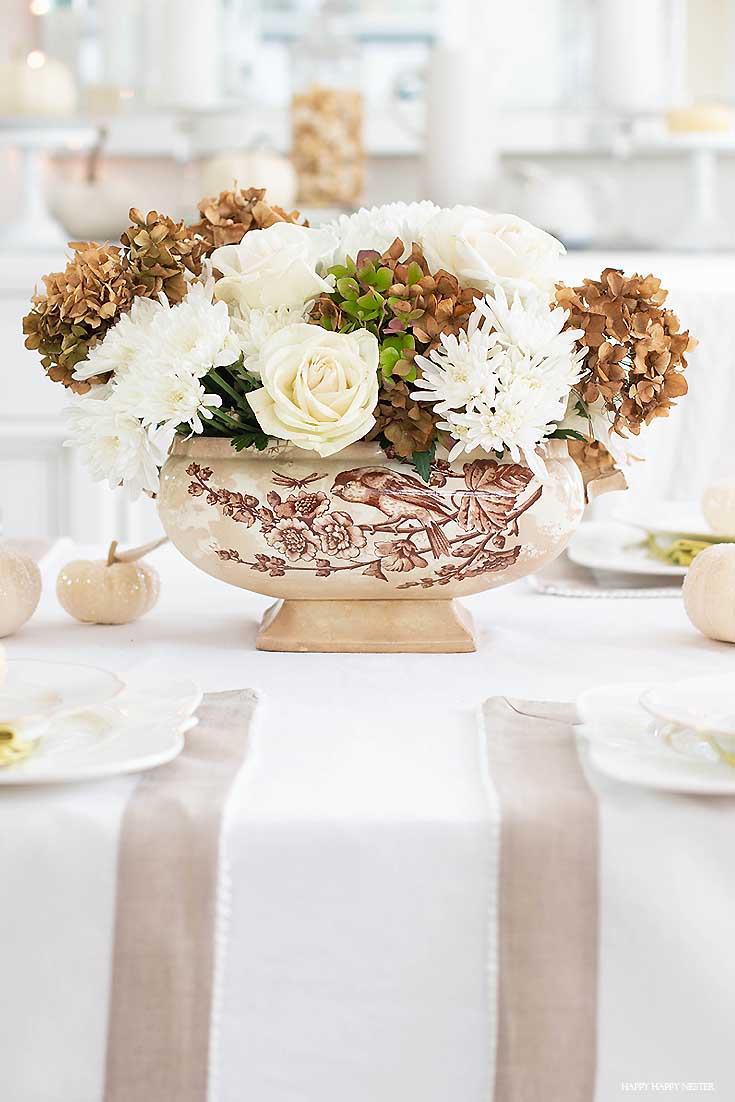 Since these sparkly pumpkins are so light, I made sure to keep most of my tablescape white as well.
My flowers I bought from our local grocery store, they are a combination of white mums with my own hydrangea blossoms. Who knew that old dried up hydrangeas could be so beautiful. The natural brown is the pop of color that it needed.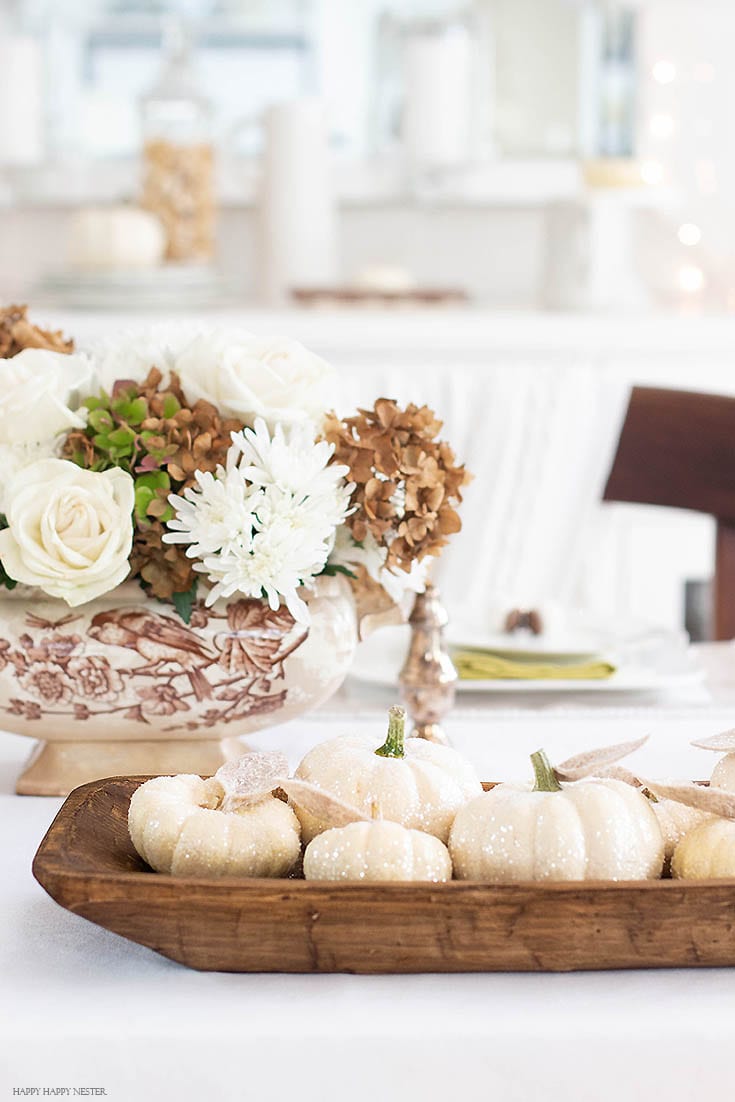 I bought this old soup tureen on sale at a local shop for $5! What a bargain, I tried to find you a soup tureen that is kind of similar. Get creative and place your flowers in fun containers to add a bit of interest and texture.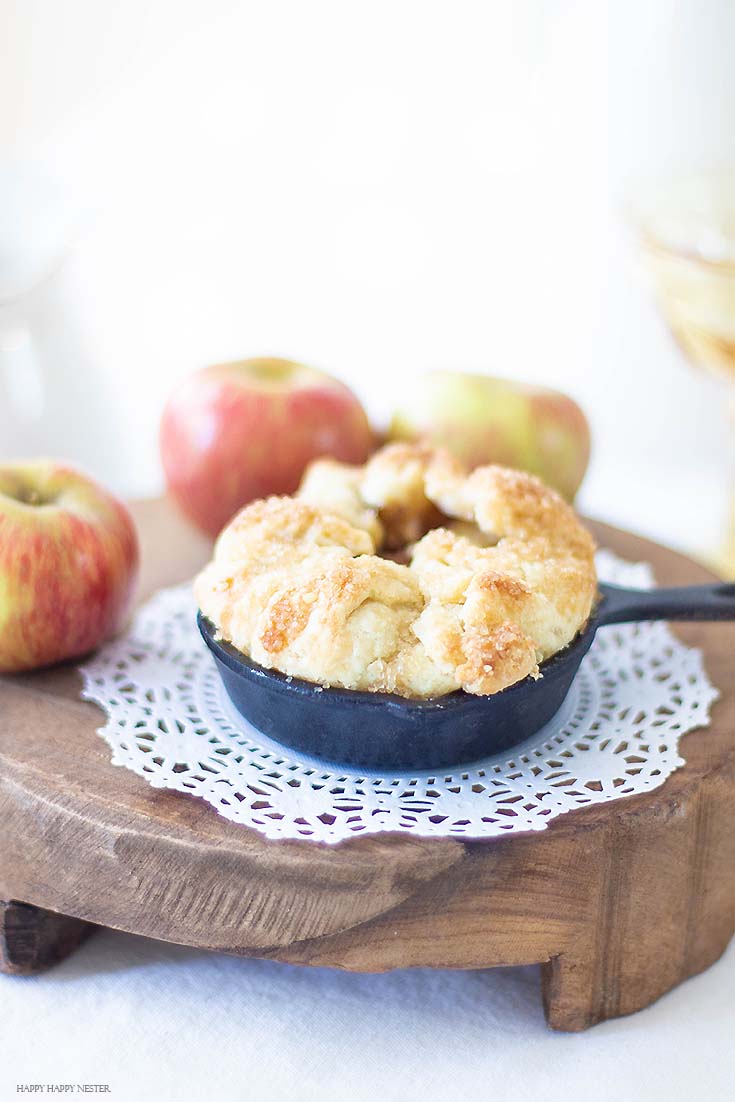 So, this little sweet apple tart with custard was laying around my table today. I hope you can bake this scrumptious dessert since the cast iron brings the crust to new levels of scrumptiousness!
Ok, now I want to mention all these other great pumpkin crafts.
Check Out These Great Pumpkin Crafts From My Sweet Friends!
I feel so honored to be friends with Rhonda from Hallstrom Home. She is uber talented. And these cute Fabric Pumpkins are so cool. I love that they are a no-sew project and yet they look like they are sewn. And since they are made of fabric you can buy material to fit any room in your home!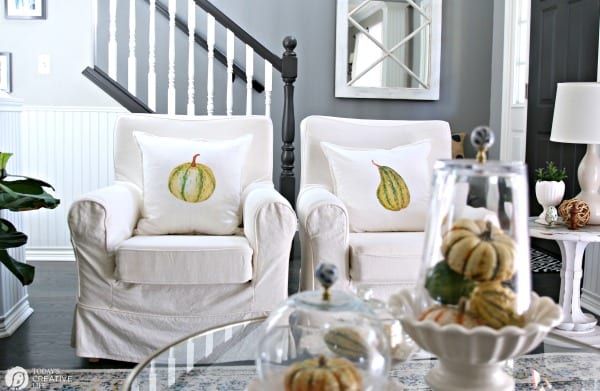 I'm happy to introduce you to Kim from Today's Creative Life. Her blog is bursting with so many projects that you'll enjoy your visit. These adorable diy pillows are the perfect DIY Fall Decor. Don't you just love how these pumpkin pillows look on her slipcovered chairs?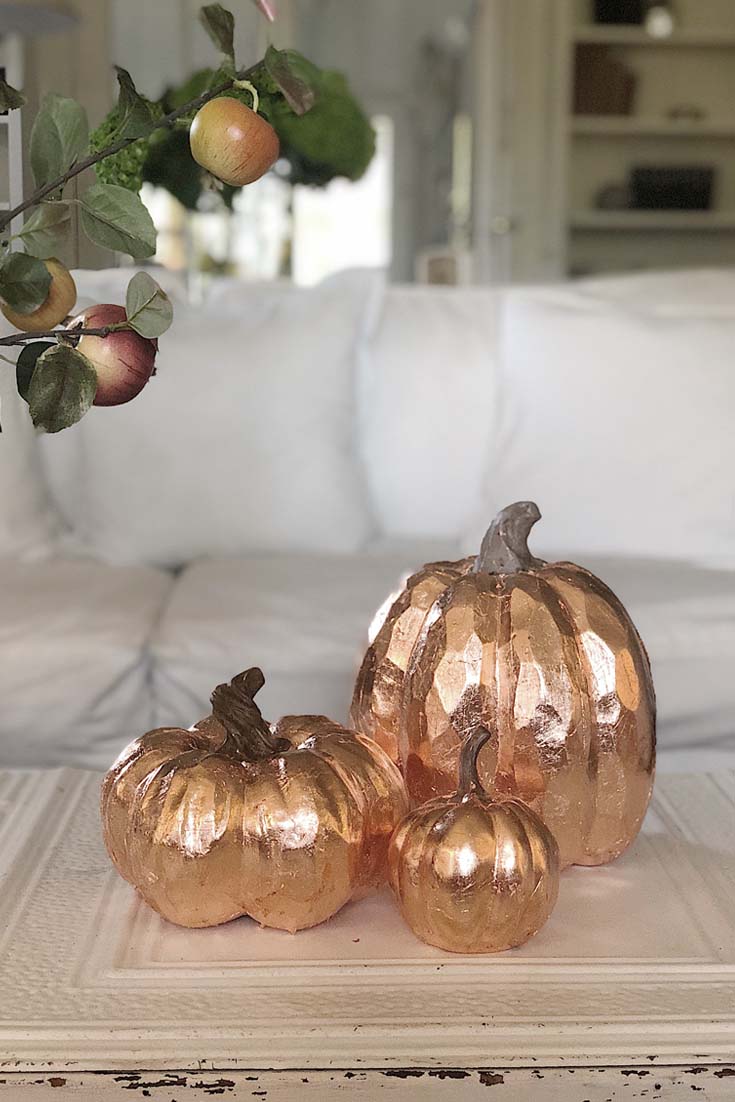 Oh my goodness, Leslie from My 100 Year Old Home has done it again. These gorgeous copper leafed pumpkins are simply amazing Pumpkin Crafts. They look so stunning. I so want to make them this weekend!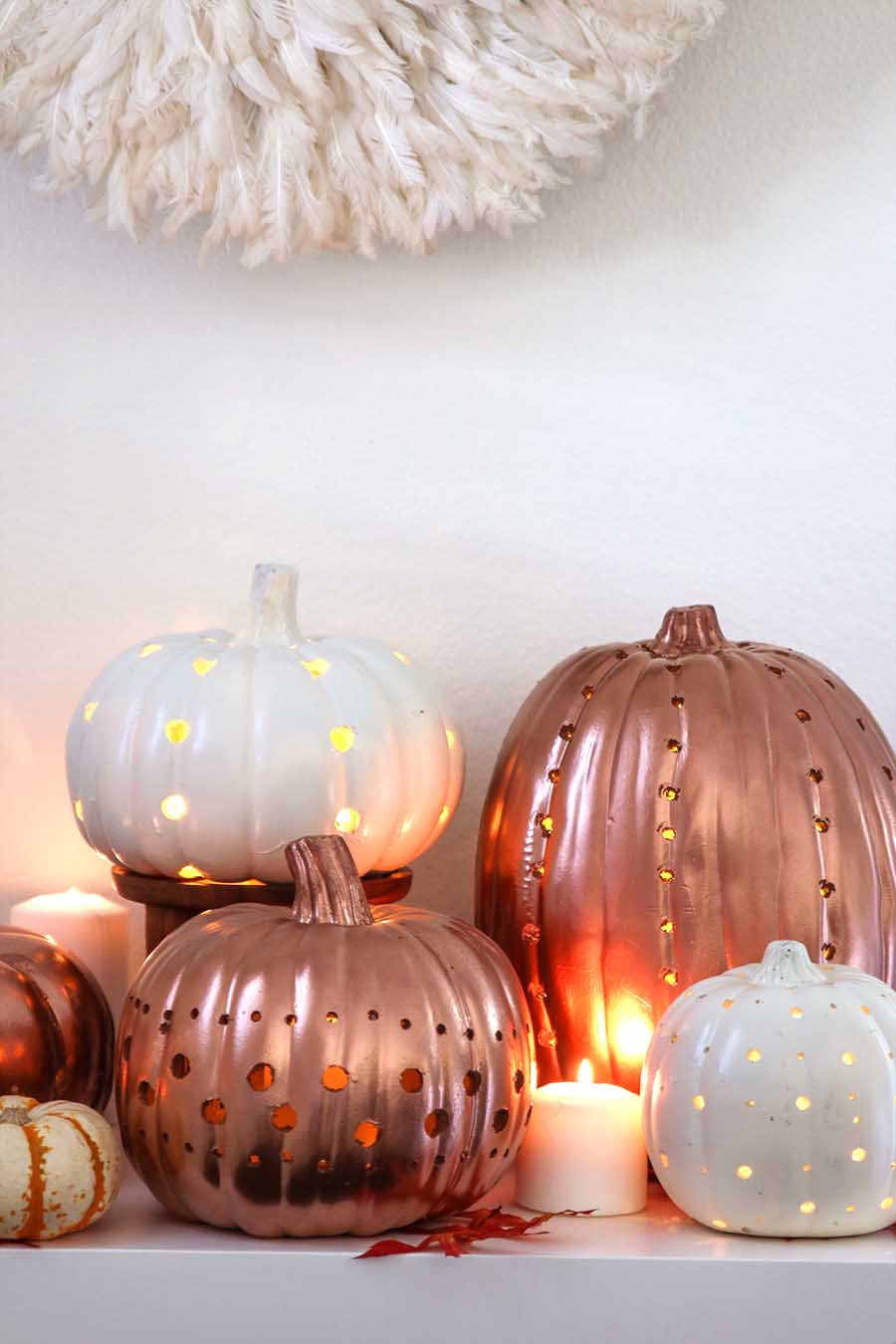 Ad finally my sweet friend Ashley from Modern Glam has the best Pumpkin Luminaries. They sparkle on the inside and outside. I love how they glow so pretty on her mantel.
Well, I hope you enjoyed this post on how to make glitter pumpkins. I had so much fun creating and photographing them for you. Until next week, have a lovely weekend and don't forget to sign up for my newsletter so you can stay up to date with my blog posts.
Cheers,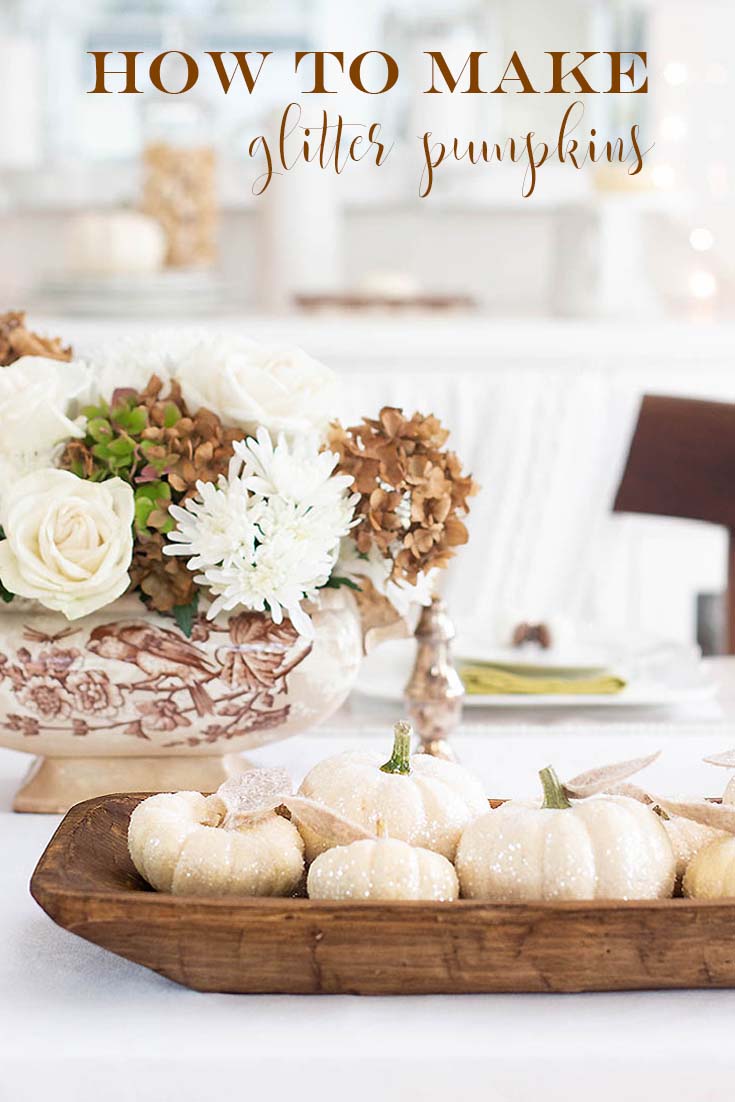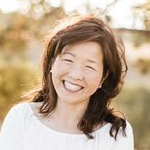 Latest posts by Janine Waite
(see all)