I have been graciously nominated the Liebster award by Sarah from
Little Red Brickhouse
. I'm so honored that she nominated me for this award, I can't thank her enough! If you have a moment, check out her link above, you won't be disappointed with her wonderful home decor ideas.
I hope you find out a little bit more about me through this award! I actually had fun answering these questions and I hope you have fun reading my responses.
Here's a little background info about the Liebster award:
"It's given by bloggers to new bloggers as a way to recognize their hard work and also provide a platform to discover new blogs. The word "liebster" is German and means kind, dear, lovely, pleasant, valued, endearing, and welcome." via Elizabeth Joan Designs
11 Random Facts:
1. I have five older brothers and I'm the youngest in my family.
2. I've lived in 4 states, California, Vermont, Oregon, and Washington.
3. I pick out all the carmel covered popcorn in a bag of kettle corn.
4. I have a college degree in Graphic Design
5. I only like to wear bracelets.
6. I have a clock in every room, and in some rooms I have two!
7. I'm not a morning gal.
8. I'm highly suggestible. If I'm having a conversation about chocolate, I have to eat some chocolate immediately!
9. I like anything to do with Jane Austin.
10. I'm always looking at the interior design in movies and so I usually don't have a clue what is going on in the movie!
11. I had my husband buy our house without me seeing it in person.




My questions:
Why did you start blogging? My friends encouraged me to start a blog with all my ideas, recipes, and photos. I thought why not put my college art degree to some use, so I gave it a try. I started about a year and a half ago and I haven't ever looked back. I think I kind of surprised my husband with my tenacity. I just love working on our home and posting my latest ideas, it has been the perfect creative outlet for me and I feel so complete now!
Favorite social media outlet? I just found Instagram a few months ago and it has quickly become my favorite! I've gotten to know some wonderful people through it.
What's your guilty pleasure? Working on my home and calling it blogging! Now I have a pretty good excuse to buy that much needed pillow for my latest project.
Biggest pet peeve? That the other family members in our house don't always put things away. Slowly but surely, I'm training them!
Why did you pick your blog name? At the time that I started my blog, I wanted the name, "Happy Nester" but it was already taken. So, I came up with a double "Happy" and I loved it immediately. It pretty much describes me, that I'm over the top happy! And I'm especially happy making our home a cozy happy place.
Coffee or tea? For the longest time, I was a very devoted tea drinker. But, since buying the Nespresso Frother and the Illy Espresso Machine, I'm drinking a lot of coffee these days. Hmm… I think I'll have one right now!
If you had to choose, which of the 5 senses would you rather lose? (sight, smell, taste, touch, or hearing) Most definitely, touch. I'm not a very tactile person. My daughter on the other hand is very tactile so she makes it up for me!
Favorite way to pass the time? I love to go into San Francisco and taken in all that the city has to offer. Museums, shops, restaurants, beaches, etc. My son shares this passion too, so I always can get him to tag along with me.
Are you a dog or cat person? I love both and I couldn't make that choice in the past, so we had two very fluffy gray cats and an Old English Sheepdog, we called them the Gray Associates! Unfortunately after they all passed away, we found out that my son is really allergic to cats and dogs so we no longer have any pets. My husband says that our two kids are great substitutes for pets!
Nikon or Canon? Neither, I take my photos with my Iphone camera and then tweak them in the Camera + app, Photoshop and also another photography program on my computer.
Last person you texted? My husband who is traveling to Vermont.
………………………………………………………………………………………………………………………………………………
Here is a list of my nominees:
Here are the instructions for my 5 nominees:
There are several variations of rules but the most commonly occurring ones that I found are as follows:
Thank the person who nominated you.
Display the award in your post or sidebar (or both).
Provide 11 random facts about yourself.
Answer the questions provided to you by your presenter.
Nominate 5 new bloggers with less than 3000 followers.
Provide 11 questions for your nominees to answer.
List the rules in your post.
Inform the nominees of your award and provide a link back to your post.
My 11 questions for them:
1. How did you choose your blog name?
2. What kind of camera do you use for your blog posts?
3. What is your favorite color combination in your house?
4. Where is your favorite relaxing spot in your house?
5. How many hours a week do you spend working on your blog?
6. What is your favorite book that provides inspiration for your blog?
7. Are you a morning or night person?
8. What is your favorite movie?
9. What is the best trip you have ever taken?
10. What is least favorite chore?
11. Favorite food?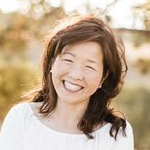 Latest posts by Janine Waite
(see all)