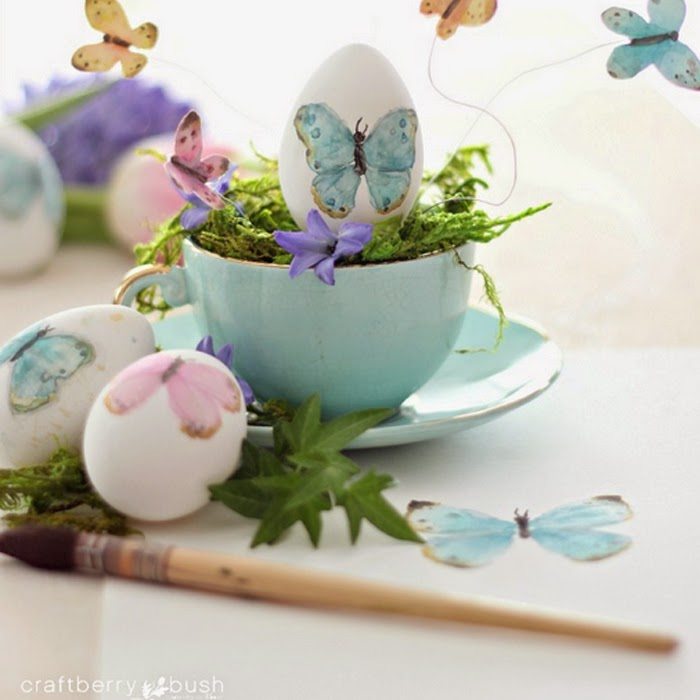 Introducing the Lovely, Ms Craftberry Bush
Hi Happy Happy Nester readers… Marci here! I'm Janine's assistant and fellow San Francisco adventurer, but we'll talk about me another time. I'm really excited to introduce an amazing artist and fellow blogger, Lucy. She has a beautiful website, www.craftberrybush.com that is absolutely dreamy. I am swooning over all of her beautiful creations and in awe of her talent.
Creativity and art have been a big part of Lucy's life since she was a 'young child growing up in a family of musicians and artist, surrounded by canvases, brushes and paints.' She talks about her blog as a virtual diary for her children and a creative outlet for herself, but I believe it is much, much more. Lucy is an artist. It's taken her a while to call herself that, but she is an artist, and I might add an incredibly talented and generous one. Lucy lovingly shares her decor ideas, inspirations, tutorials, and most important her art and even offers something free to her readers every month. This March she is offering a beautiful, magnolia-inspired, watercolor calendar for your desktop or phone wallpaper. I downloaded mine the minute it came out and I LOVE IT! Hurry and get yours now! I'll wait…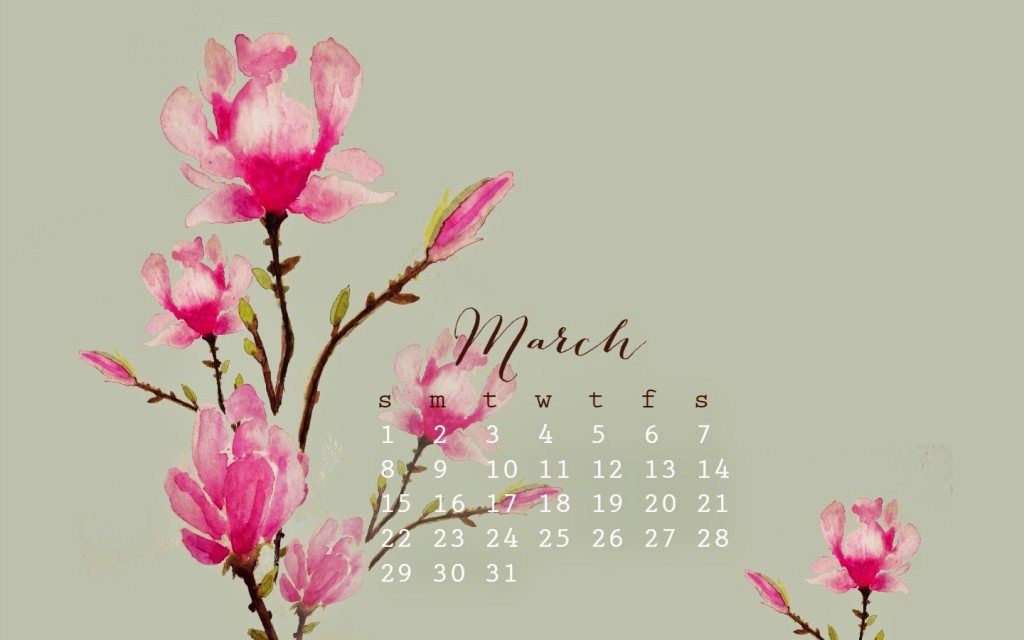 Here is the link: Calendar. Don't forget to watch for the April download too. She is also offering an Easter Nest printable that would compliment any of your Spring or Holiday decor.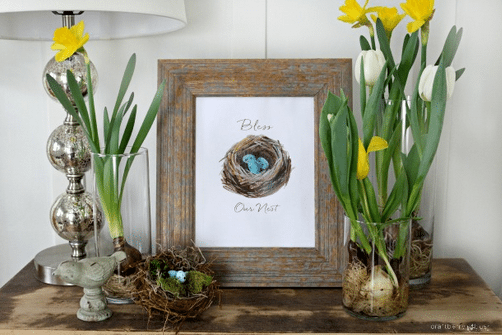 Here is the link: Easter Print
The Interview:
I was fortunate to able to ask Lucy a few questions about her art and inspiration and I'd love to share it with you:
HHN: What's your favorite thing to paint?
LUCY: My favourite thing to paint are flowers. If you observe a flower closely, you will find that every petal is a little different from the other. Some are bigger some are smaller, some curvier than others, some are darker some are lighter etc. Yet when you see it as a whole,even with all of its imperfections it is a thing of complete beauty.


HHN: When did you fall in love with watercolor?
LUCY: I have painted for as long as I can remember and have experimented with most paint mediums. But I have only been painting with watercolor for the past two years.
HHN: What's your favorite color? What's your favorite water color?
LUCY: This is a tough question, because as an artist I crave color, but I love white and white is not really considered a color so you got me.
HHN: After you've created a painting do you ever want to live in it when it's done?
LUCY: I love this question because it just inspired me to paint a cobble stone path in Venice. In my opinion,I think that is one of the true tests of great art; transporting your audience into your painting and evoking that feeling of wanting to be in the painting. I will strive for that.


HHN: Who is your favorite painter/artist?
LUCY: It might seem like an unlikely match, but Ted Geisel (A.K.A Dr.Seuss)
HHN: What do you love about their work?
LUCY; He was not only a genius with his words, but he also illustrated his own work with outlandish creatures full of magic and wonder.
I just admire his creativity and his ability to inspire children and even adults with his words.
HHN: When did you know people would buy your work? How did you sell it?
LUCY:
Sharing my art with the public is something that took a lot of courage for me to do. To me, art is like part of my soul and putting it out there is a very vulnerable and humbling feeling. Realizing that not everyone will love what you do, you open yourself up to both, positive and negative feedback.
So far, this community has been nothing but supportive and kind. It was that encouragement that lead me to opening a 'shop' on Society6. I chose Society6 because it allows me to focus solely on creating. However, as the interest in my art grows, I am looking at other venues to carry my designs so I may expand the line. I would love to be able to create fabrics, stationary etc.
I'm humbled everyday when someone tells me that they purchased something I painted and is displayed in their home. It is something that I do not take for granted and I am very grateful for.
Isn't she great?!? I am so in love with all of Lucy's watercolors and paper crafts!! I have a long exciting list of things I'm going to try from her blog. Here are a few of my favorites from www.craftberrybush.com.
Lucy, CraftBerry Bush is so talented and we are excited about everything she is up to! We would like to thank her for taking the time to chat with The Happy Happy Nester and sharing her thoughts about her art and inspirations! We adore her art and hope that she continues to bloom. We are inspired and we hope you are too. Leave a note, we would love to hear your thoughts.
Cheers,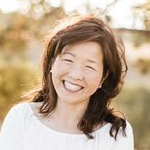 Latest posts by Janine Waite
(see all)