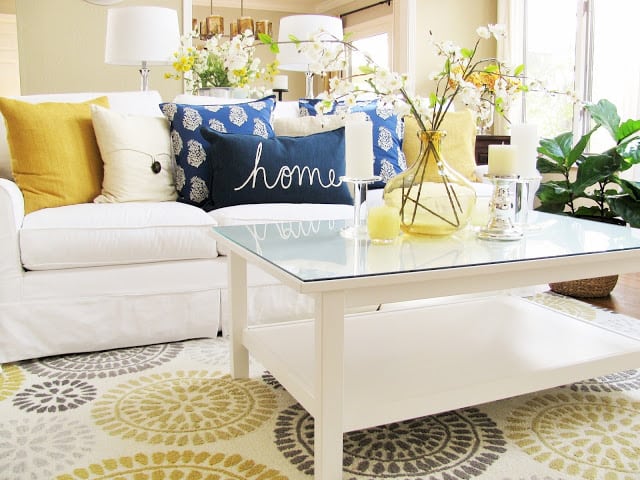 For most of the month of July, Pottery Barn hosted an Instagram campaign to share your favorite memories of your Pottery Barn home decor. It is interesting that when we took stock of all the Pottery Barn products in our two houses, they did hold many fond memories in our lives! Pottery Barn sets the standard on home decor and their products are classic and well built, they are pieces that have lasting power. It wasn't surprising to us that their decor has woven many great stories in our homes. So, for those of you not on Instagram, I thought it would be nice to feature all that we shared. Also, it has been wonderful that Pottery Barn
featured us
on their blog, "Inside Out!" We are so excited with all the love they have shown us.
~ A Note About the Nester ~
I remember as a child, I loved to rearrange my furniture in my bedroom. It was so much fun to move my bed, dresser, and desk. My passion for home decorating started back when I was in elementary school. I guess I should've majored in Interior Design rather than Graphic Design.
~ Our Pottery Barn Story ~ Janine
I'll let you in on a secret, my husband chose our place without me seeing it in person. I was so busy trying to sell our residence in Seattle while also, taking care of two little ones and watching over my senior age parents. So, he bought this cute one story ranch style home in Northern California without me! I guess we have similar taste in most everything, so it worked out fine. We have made a lot of changes and after painting walls, bumping out walls and adding some great touches like this "Home" pillow from Pottery Barn, I'm feeling like our place is now a cozy one.
Shop this look: Pottery Barn Pillows
~ Our Pottery Barn Story ~  Janine
When we lived in Seattle, we had a nasty storm that took out our electricity for about a week. We used tons of candles for light and I was so happy that I have quite a collection of candles and candlesticks. The light that candles give off is a very soft and romantic light, so when the electricity went back on, it was almost a let down to return to the harsh modern lighting.
~ Our Pottery Barn Story ~ Marci
My son graduated in June and is moving away to college. He and his dog, Ranger, hang out on our Pottery Barn Basic Sofa Sleeper every afternoon and hang out with friends or family. I don't know who will miss our son more, me or Ranger, but I know we're keeping a spot for him on the sofa!
~ Our Pottery Barn Story ~ Janine
I grew up in Southern California and also met my husband in Los Angeles. And so when we decided to relocate to Northern California we were delighted to be returning to the land of sunshine. It was comforting and familiar, and I was coming back home. When we moved into our house, we had lots to do to make it our space. Originally, our bedroom was a bright, bright yellow that was great in the mornings, but not so much in the quiet of the night. So, I repainted the room and was on a mission to design a serene and cozy space. These Pottery Barn Cameron drapes were a perfect addition to making the room an oasis from our busy and stressful lives. Their blue color adds to the coastal look I wanted to create. I couldn't be happier with their classic look and quality. They nicely block the early morning summer light, so on the weekends we have the luxury to sleep in and get the needed rest our tired bodies are craving. I'm so happy with the little nest that I created in our bedroom. Do you have a lovely nest in your home?
~ Our Pottery Barn Story ~ Marci
I bought my Pottery Barn headboard in 2006 after my first ever trip to Hawaii. My oldest daughter moved away to college and we had space for a guest room. I wanted our guest room to feel like a true vacation spot. Our family has moved three times since then and I am still committed to having a beautiful and relaxing room for friends and family. The puppies and I even sneak a nap or time with a new novel when we can. I did say it's my favorite room!
~ Our Pottery Barn Story ~ Janine
When we lived in Seattle, warm drinks were our life. I was always holding a cup of tea around! So, I love our Pottery Barn tiered tray since it holds all our tea and coffee essentials. It will be a favorite in our kitchen for years to come.
I love this beautiful tray from Pottery Barn. Breakfast in bed is a perfect way to start a Saturday!
These are Pottery Barn's Great White Bowls. Don't you just love Marci's collection?
~ Our Pottery Barn Story ~ Janine
I have a gazillion pillows. This reminds me of when our kids were younger and our Pottery Barn pillows were always used to make forts, a landing pad at the bottom of our stairs, and a nest for a top bunk bed. This cute cream pillow has seen it all! I'm sure your home can tell many stories too.
~ Our Pottery Barn Story ~ Janine
This cute little San Francisco pillow holds a ton of meaning to me. Five years ago, I moved back to my birth state of California. And it's been a great homecoming. Returning to a place where you grew up, met your spouse, and have tons of memories is like coming home to your family. And this pillow already has this status in our home!
~ Our Pottery Barn Story ~ Marci
When our oldest kids became teenagers, I purchased this Pottery Barn Solano Mirror and hung it in our main hallway. This beautiful mirror has seen new school outfits, prom dresses, tuxedoes, flexing muscles, good (and bad) hair days and has been the cornerstone for hundreds of selfies. I catch glimpses of our family life when I walk past this mirror; it's a window into our wonderland.
~ Our Pottery Barn Story ~ Janine
For one of my husband's birthdays, I bought him a beer-making kit and these stunning Pottery Barn glasses. During the crisp Autumn days, he brews his homemade beer outside on our patio. Then during the warm summer months you'll find him in this exact spot enjoying them most weekends. Of course, the tall chilled glasses make the beer taste better!
We are loving the new Fall Pottery Barn look!
~  Our Pottery Barn Story ~  Marci
We purchased this Chloe coffee table in 2001 via catalog. Our boys were little and we lived in Iowa during the coldest winter in 20 years.  The three of them played endless games jumping from couch to table avoiding lava traps in their cowboys boots.  (How does one contain three boys under six in the coldest winter ever?) As they've grown, the table has been used for puzzles, board games, spreading out homework and an Xbox console.  It's worn and loved and now I use it for coffee mugs and holding pretty things.  I would gladly go back to that coldest winter though.
This is what our home looks like when the camera isn't around! I hope you have enjoyed this post as much as we have enjoyed creating it. Our homes have many stories and I would love if you would share some of yours with us!
Cheers,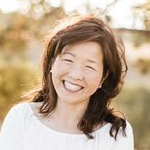 Latest posts by Janine Waite
(see all)