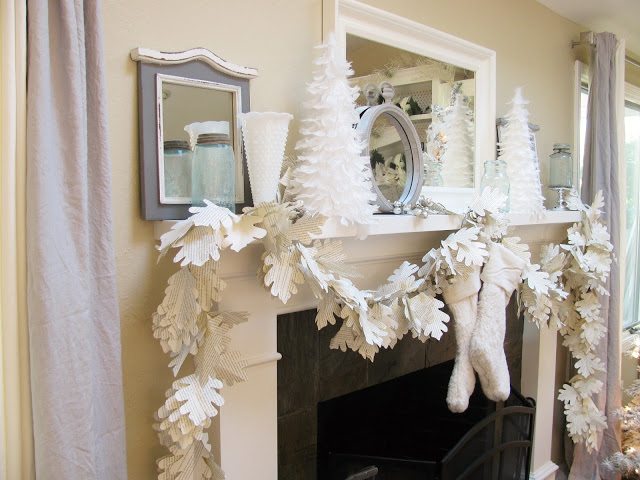 Paper crafts ~ Lately, I've had paper on my mind. I just love all the creative things everyone is making from book pages. It almost doesn't seem right to make things with this paper since my husband is an author! So of course, I've been hesitant to tear apart a book, but I think I finally have the courage to tackle this fear and make a garland for the holidays. Today, I went to the thrift store and bought a used hardback book for this project. The thing I realized is that not all paper in books appears the same. Some are very yellow/brown and other's are cream colored. I found it very funny that I was focused on the color of the paper rather than the story! Also, I was scrutinizing the type too, since it varied from small to large. Oh well, I think the page color is pretty important to my room decor rather than the type size. Anywhooo… I'm going to tackle this project in the next week or so, but I thought I would share with you the great photos that i found. I'm sure you'll be quite surprised at these beautiful paper crafts, so go out and grab an old book and just maybe your project will be done before mine!
~ A Funny Note About the Nester ~
It took my husband something like seven years to write his young adult novel, "The Witches of Dredmoore Hollow." when the publisher asked for a sequel, he laughed at the thought of devoting another seven more years to writing! Well, let's just say his book is not a part of a series. :o)
Gorgeous garland ~ this paper garland is from
the nester.com
on her website she has a great post of all the projects she made with paper. This garland is stunning!
Well, I didn't tear the pages out of my husband's book since it is an ebook. For those of you that would like to buy it, here is the link: T
he Witches of Dredmoore Hollow
, it is a wonderful book and is reminiscent of Roald Dahl. It is a perfect Halloween book to read to your children!
So, stay tuned for my paper garland post, i hope to publish it sometime in the next week or two. If you don't want to miss out, make sure you subscribe to my blog, that way, you'll receive the posts via email. Thanks for visiting and let me know what you think of the post. Happy crafting everyone!
cheers,
Janine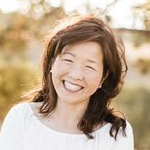 Latest posts by Janine Waite
(see all)