Paper Table Runner DIY
A paper table runner is my Happy Craft for today.
I love this project since it was a happy accident.
Let me explain how this project came about since I know a few of you are thinking why use paper?
I was working on my Valentine Day tablescape, and I couldn't find a cute table runner in any of our home decor stores. So, then I went to the fabric/craft store to find some material. Yes, I finally bought a pretty sweet sewing machine and I was happy to sew a runner.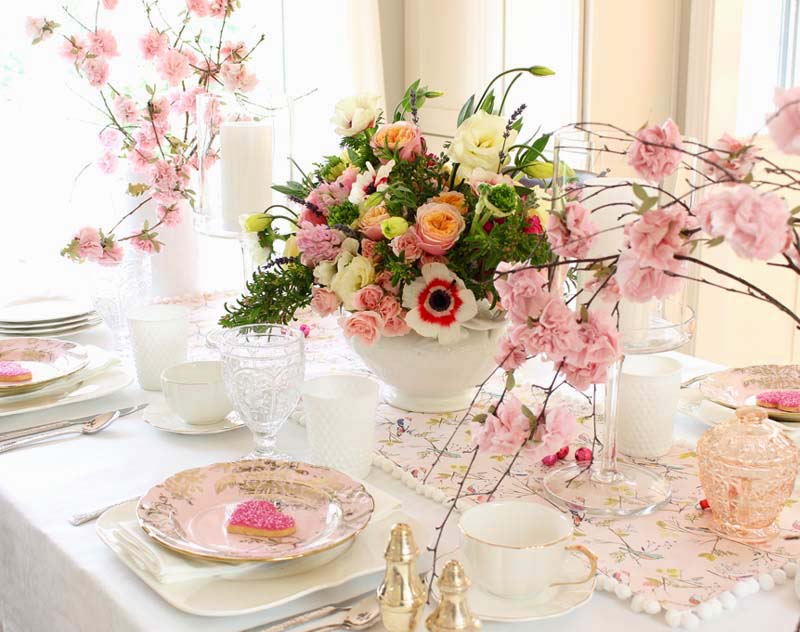 I walked around the store a gazillion times. Well, not exactly that many times, but enough to get stares from the workers.
I struck out finding a cute fabric.
Yes, I'm a little obsessive when it comes to decorating.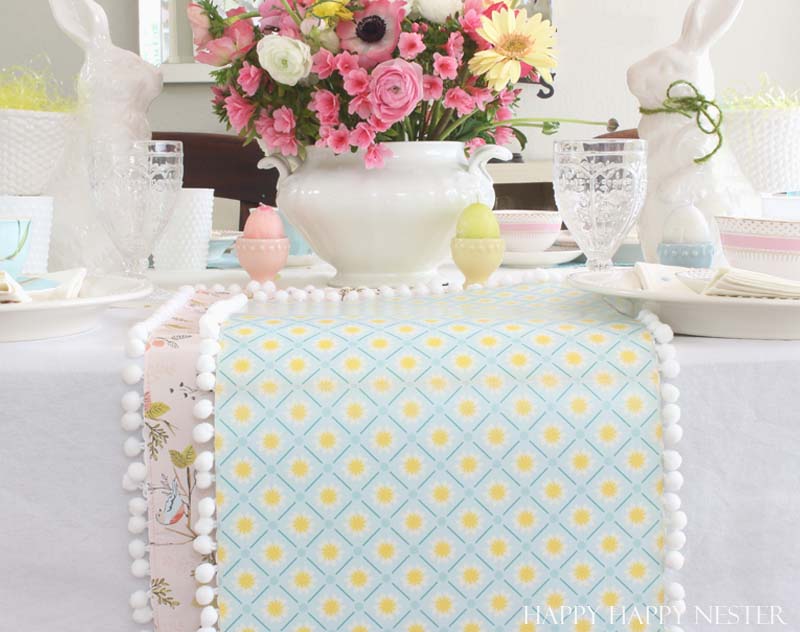 Then, I stumbled upon the scrapbooking paper section, and I found the cutest pink paper. It had the exact old fashion style that I was looking for in a runner.
And of course, I spied the cutest pom poms, and I had to add them to my new creation.
So, my first attempt included sewing on the white pom poms to the paper but it was a bit tricky.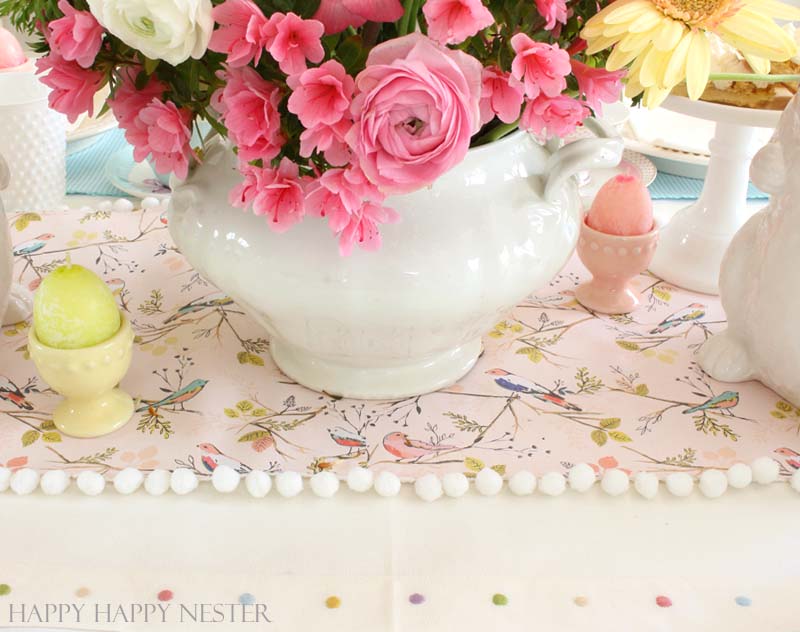 I shared my first results with my friends who watch me on my Instagram live broadcast. They asked if I could create a no sew paper table runner?
I thought about their question, and they had a valid point since not everyone can sew or has a sewing machine for that matter. So, I quickly set out to find a no-sew solution.
Eureka, I figured out how to make it.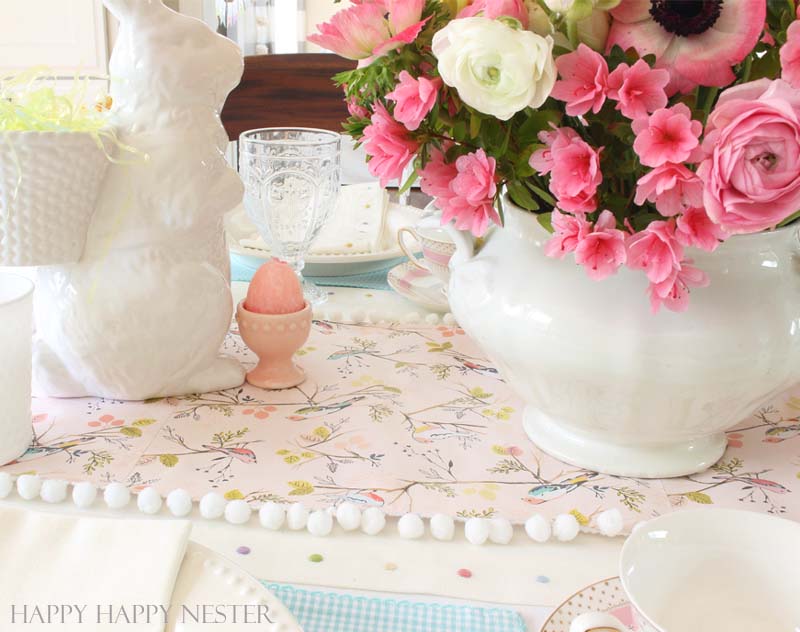 I would use matte contact paper which would protect and cover the paper. Additionally, it creates a surface that I could easily attach the trim to and not have the paper buckle from the glue.
So hooray, I'm super happy with my new paper table runner, and I think it is a one of a kind craft.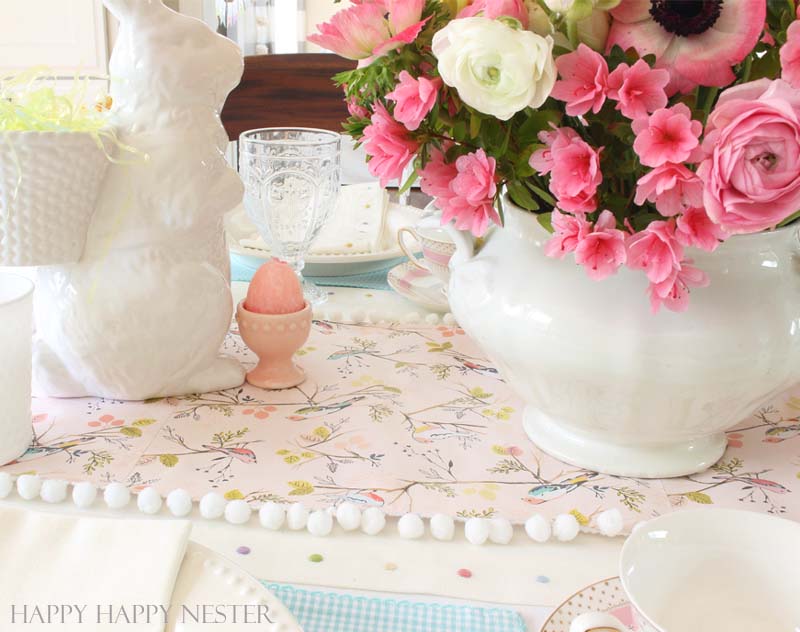 Materials:
3-4 sheets of Scrapbooking paper ( I used the larger paper that is 12″ x 12″)
Tape
1 Roll Matte Contact paper
Pom pom trim ( Note, this is the size that I used, but I could only find this link, and it is 20 yards, so it is a ton of trim.)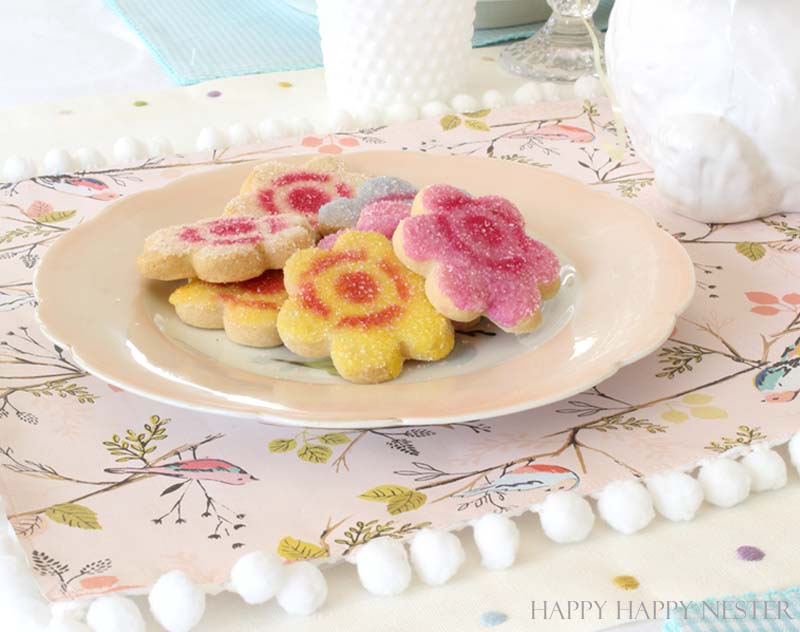 Instructions: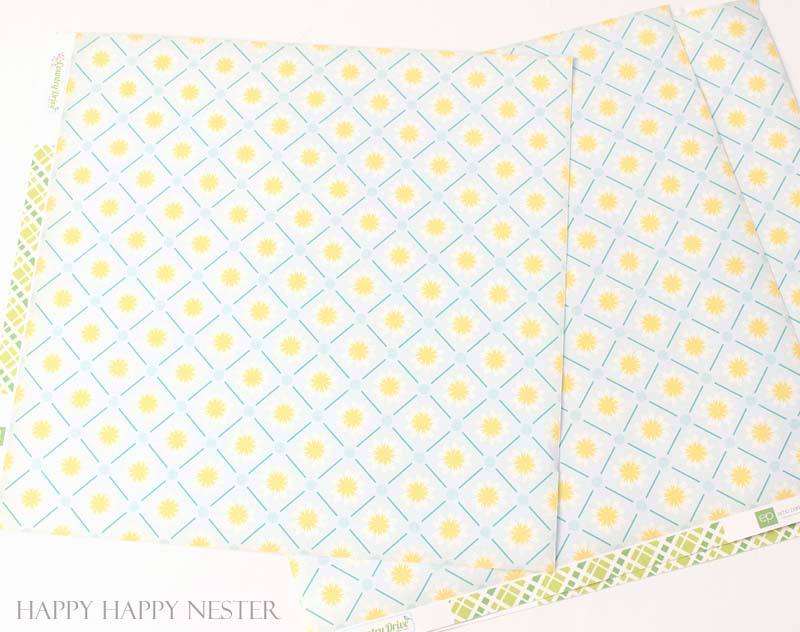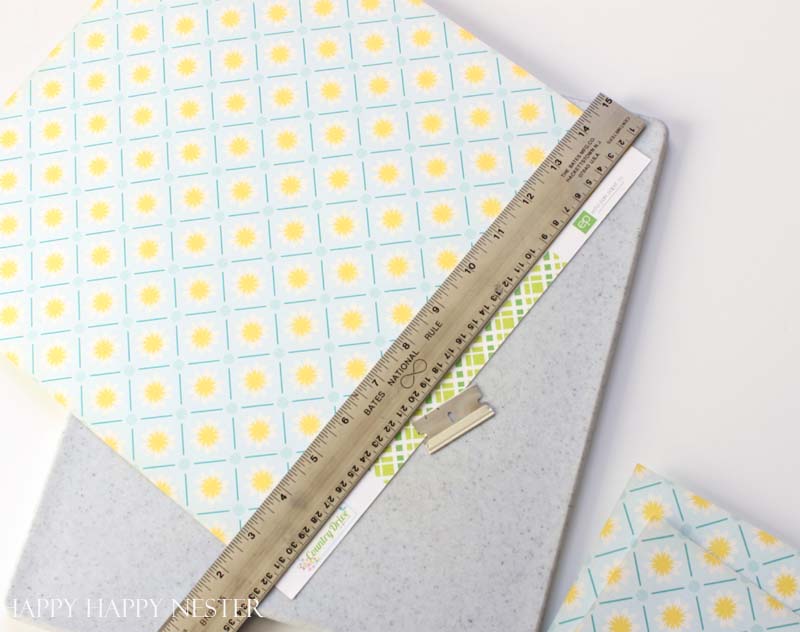 1. If your scrapbooking paper has an edge like mine, just trim it with a steel edge ruler and boxer cutter razor.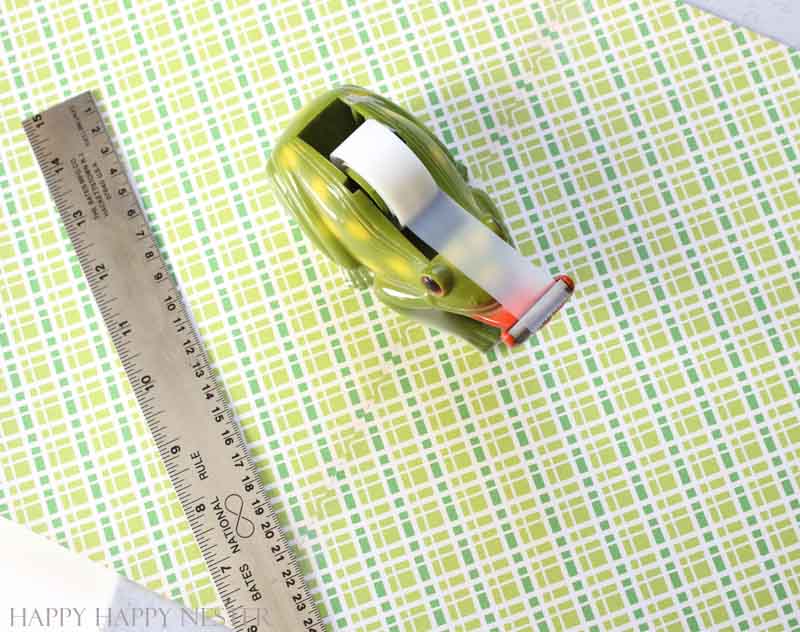 2. Match up the right side of the paper and line up the paper like a table runner. Next, tape the backside.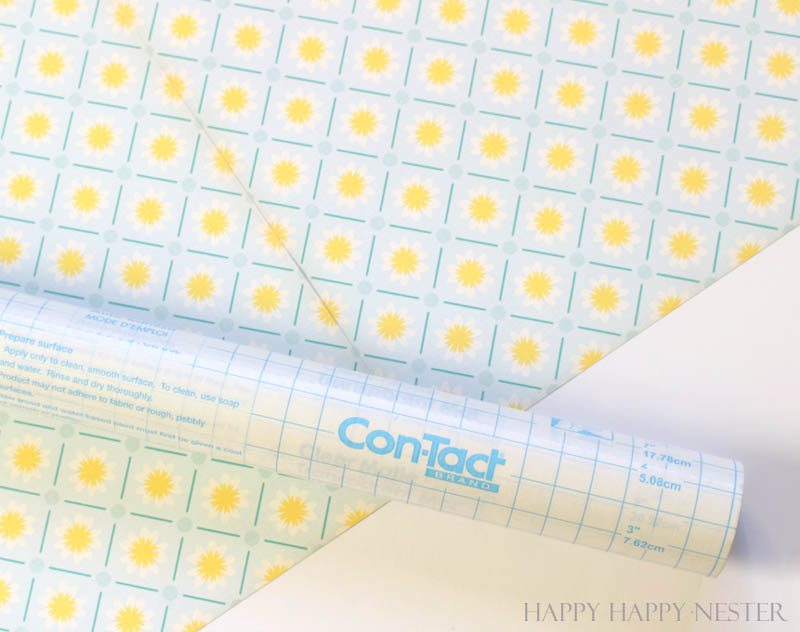 3. Measure and cut the amount of contact paper you need.
4. Place your paper runner on a table surface.
5. Ok, now back to the contact paper. The easiest way to deal with the contact paper is to have a bit of help. Have a friend hold onto the backing as you hold onto the clear layer. Both of you pull on your end at the same time.
6. Starting at one end, place the contact paper right onto the paper and gradually cover the whole paper. Turn over the runner.
7. Next, repeat step 5 and 6 and cover the other side.
8. Use your ruler and razor and trim contact paper edges.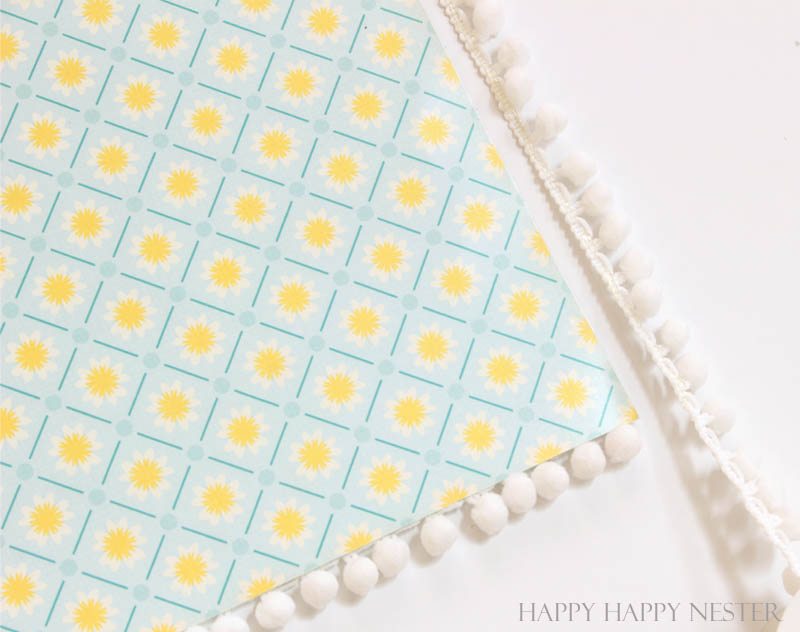 9. On the backside edge, use your glue gun and place the pom poms on the paper table runner. Trim the ends of the pom poms and tada you are done, enjoy your new runner. Note, that I tried to make sure to hide the base of the trim and only show the pom poms.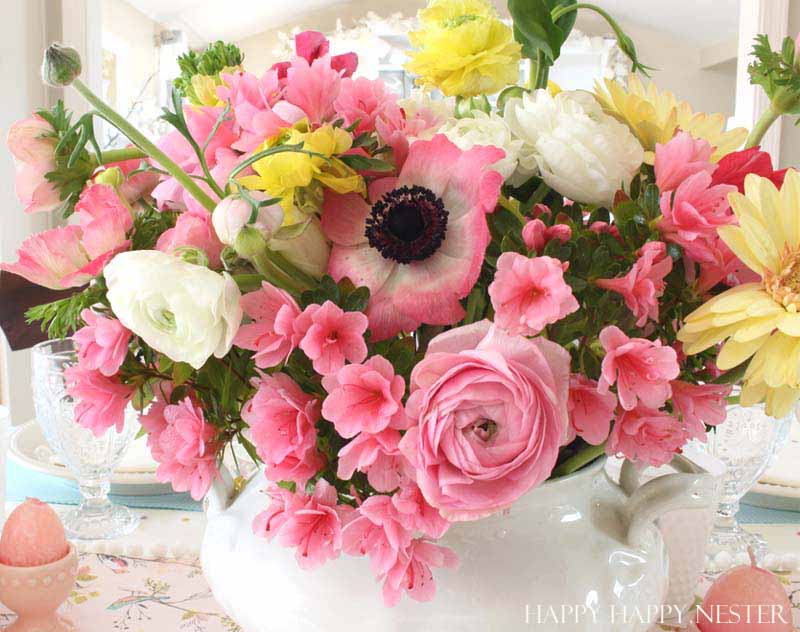 I love this new project and also how simple it is to make. The cool thing is that you can make it without sewing. I have another no-sew burlap table runner. This could make a lovely wedding reception table as well, and the possibilities are endless. So, have fun with this project, and please let me know if you make one!
Cheers,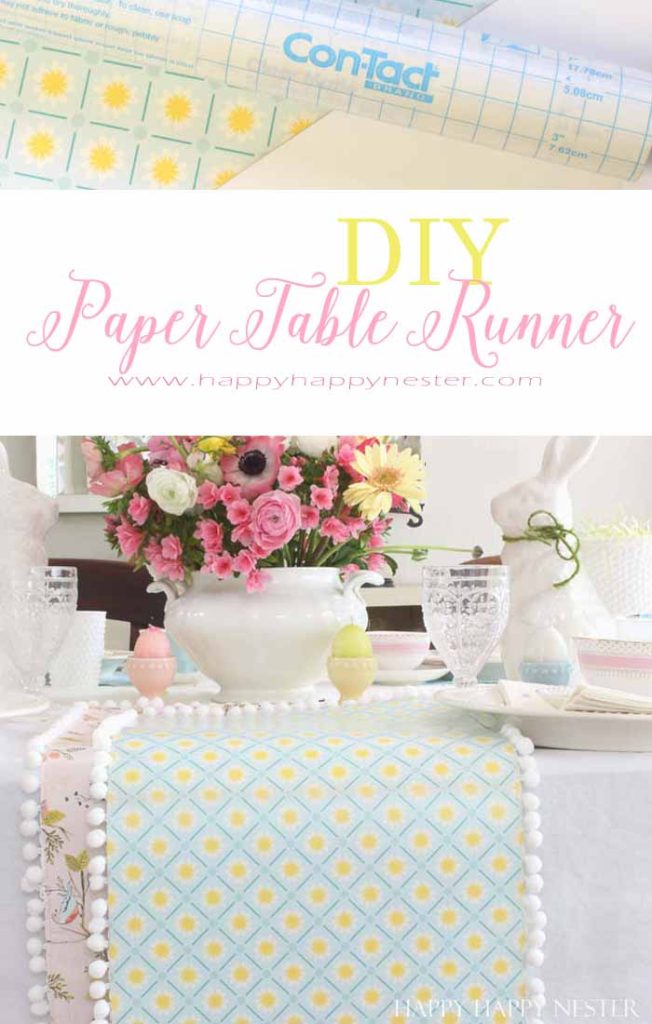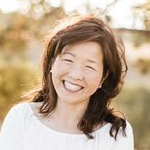 Latest posts by Janine Waite
(see all)