Today let's Paint on Fabric with Stencils. This easy DIY fabric project turns a plain linen towel into a pretty kitchen towel with a French Queen Bee print.
Stenciling on fabric is easy peasy when you own a good quality stencil and brush. And of course, a few other helpful tips as well will get you on your way to stenciling everything!
But before we dig into this project, I'm joining my talented friends on our fun monthly blog hop. We are all sharing our favorite fabric crafts today. So, make sure to check out their posts below.
In between baking, I'm usually crafting. Here are a few other projects that you might like:
How to Paint on Fabric with a Stencils
*The following post contains affiliate links
I've always wanted to stencil on fabric, but I was a bit wary about the paint bleeding. So, I found out how to avoid the issue of bleeding, which was helpful.
Also, I finally broke down and bought a special stenciling brush. Well, this stiff dome brush made a huge difference. Yup, the right tools are so essential.
Supplies:
Fabric Paint ( I bought Amy Howard's Paint a while ago, and she no longer carries it. Also, I would get a soft paint, so it doesn't have the rubbery texture)
Paper Towels
Step 1 – Secure Stencil
Secure your stencil down to the fabric with painter's tape. I like that this tape sticks to the material and does appear to leave a residue.
Step 2 – Paint Your Image
To prevent your paint from bleeding, place a small amount of paint on your brush. Then, brush off some of the paint onto a paper towel. I watched a video where the person rotated her paintbrush in a circle and removed any excess paint. I did a couple of circular strokes. I also didn't drench my brush, as you can see from the above photo.
I painted my image with an up and down brush stroke. So, my brush did a stippling kind of movement. I think you want to avoid dragging the brush across the stencil.
Next, you'll want to paint a few light layers of paint. Brushing on light layers means you don't have a lot of color on your brush, so there is less chance of the paint bleeding.
Now, you're ready to paint on fabric with stencils. As you can see, it's not that difficult. This cute linen kitchen towel is for a friend who loves bees. Her birthday is coming up, and this is such a fun and cute little gift. Homemade items are the best. I may try making another one with gold paint.
I'll let you know how it comes out!
Fabric Crafts with Friends
I love joining my friends to see what kind of projects they share! I think you are going to love all of these projects!
Dress up your Autumn table by creating DIY stamped napkins with leaves from your neighborhood.
Need to make your metal farmhouse bistro chairs comfier? Learn how to sew these simple DIY chair pads with adorable bow ties at the back! These are an easy beginner's sewing project, and you can make them match any decor style.
This easy DIY Burlap Table Runner can be made in less than an hour. I love this farmhouse burlap table runner made with burlap fabric and a paint roller.
Karianne shows How to Make a Pom Pom Pillow in her awesome tutorial.
---
Well, I hope you enjoyed this fun craft roundup.
Happy Crafting!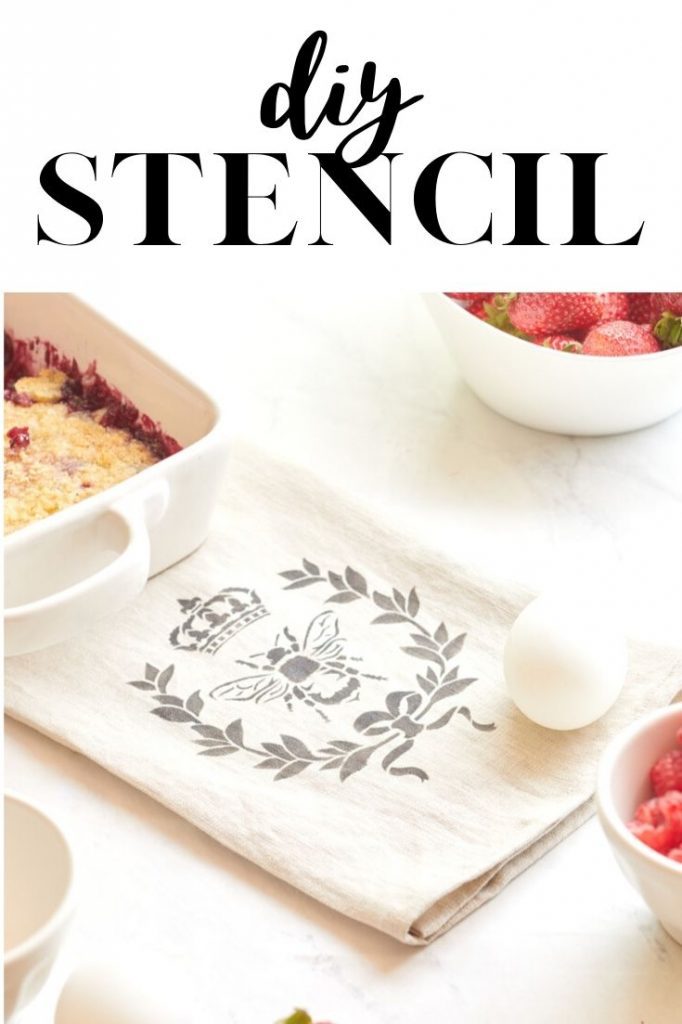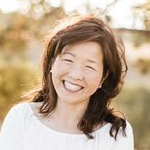 Latest posts by Janine Waite
(see all)