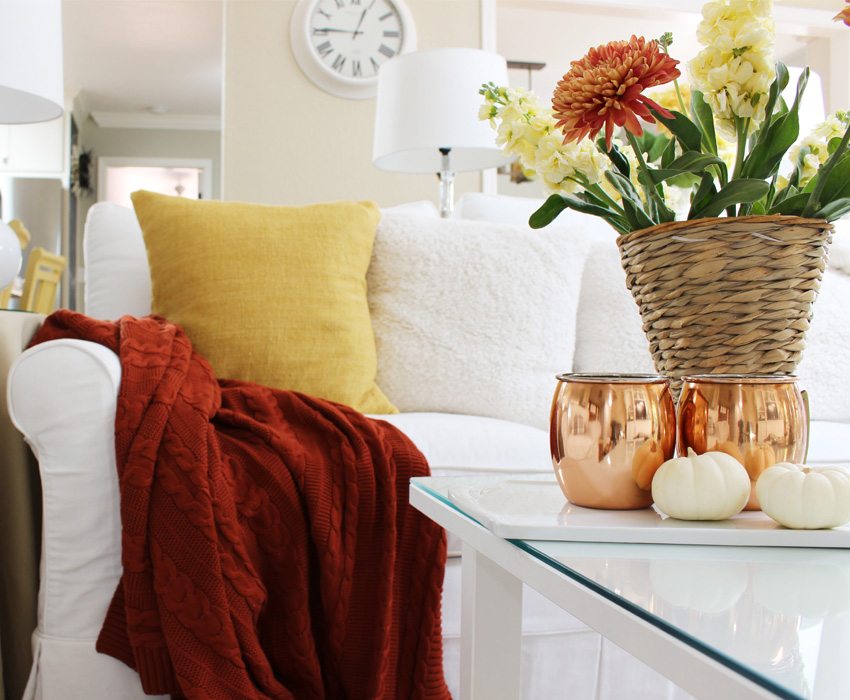 Boll & Branch Autumn Throw
I adore my festive Boll & Branch autumn throw. This fall they designed a limited edition pumpkin colored throw that celebrates the season perfectly. It is such a beautiful blanket, and I love how it instantly transforms my home for autumn. Today, Boll & Branch generously giving away their sold out pumpkin throw to one lucky reader.
A Little Note About the Nester
So, when we adopted our son, the Kazak hospital swaddled him a thick blanket. He was wrapped so completely and tightly that he was dripping wet. Swaddling is a custom of Central Asian countries and this is true regardless of the temperature.
But, first things first, let's talk a little bit about Boll & Branch. I hope you love my interview with Boll & Branch as much as I do.
So grab your cup of tea or coffee and let's get this show on the road.
The Interview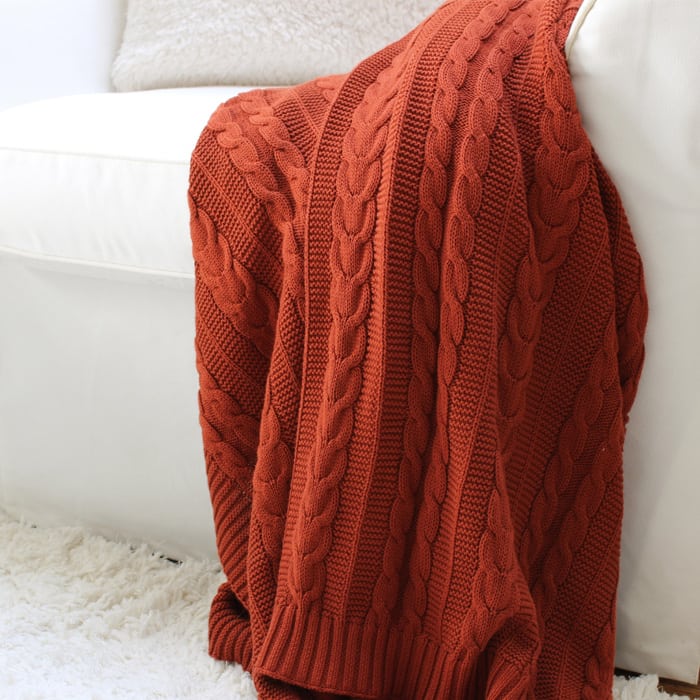 HHN: Where was the first idea of Boll & Branch conceived?
Boll & Branch: Scott and Missy were renovating their home and looking for the right sheets for their bedroom upgrade. While shopping, they couldn't get straight answers about where the sheets were manufactured or details about how they were produced. After investigating, they found that most of the sheets available in Big Name stores were covered in chemicals and marked up to be much more expensive than they should be. They decided to create sheets that were organic and fair trade.
HHN: What are some of the popular products for this fall and winter?
Boll & Branch: The popular products for this fall and winter are the cable knit throws and anything in the color "Stone" from our bath and bedding collections. We are also extremely excited about a brand new limited edition item that is launching soon! Stay tuned for details!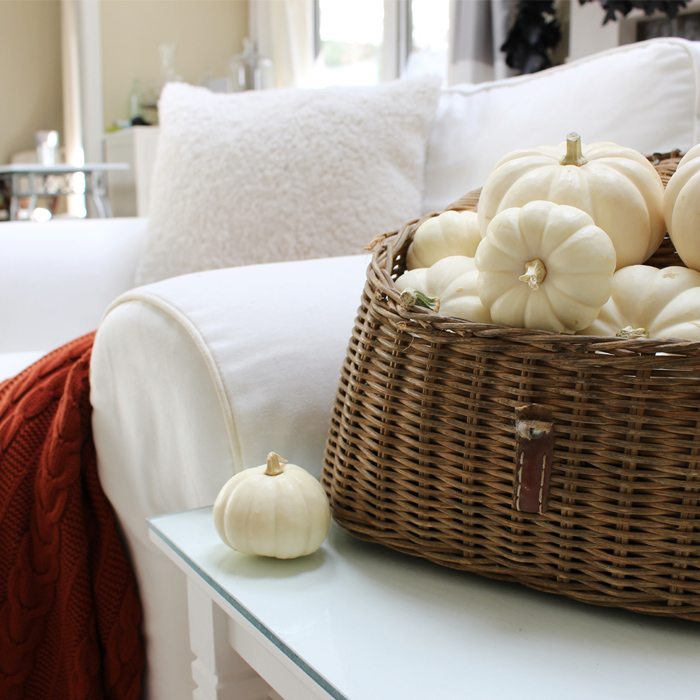 HHN: Have you had any interesting stories that your customers have relayed to you? And if so, can you share it with our readers?
Boll & Branch: We love hearing from our customers how they use their recyclable Boll & Branch gift box. Over the years, they have provided creative ways to use and re-use their gift boxes.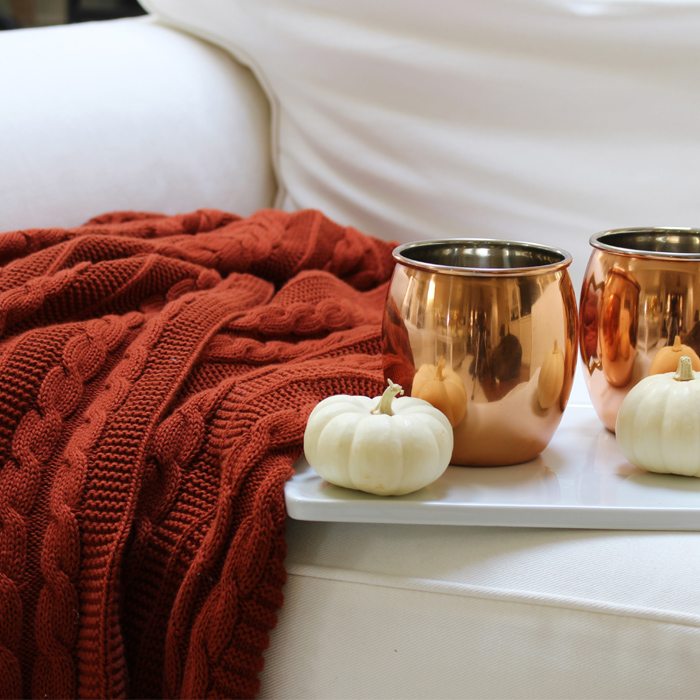 HHN: I always like to ask a unique question, so what is your founder's favorite color?
Boll & Branch: Our founders' favorite color is grey! It's soothing, universal and timeless.
HHN: What product has sold the most?
Boll & Branch: Overall, our best-selling product is our hemmed sheet set in white. Our customers also love our limited edition products, and we use that to find out more about what people want to see next!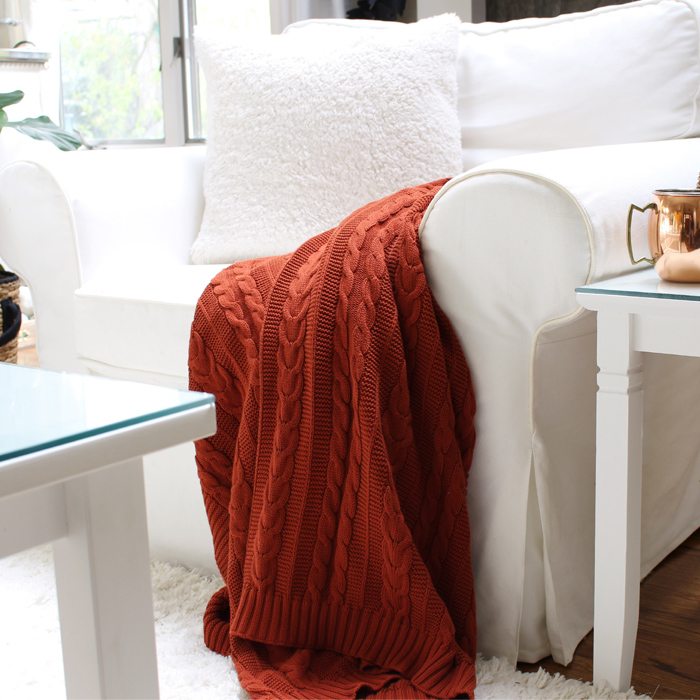 HHN: How long is the process to get a product from design to market?
Boll & Branch: Typically, the time and effort that goes into research, ideation, design, execution and marketing takes more than a year. We spare no expense to ensure every meticulous detail is exactly how we envision our products, so that our customers feel good about their purchases and are proud to show them off.
HHN: What is the highlight moment for your company?
Boll & Branch: Scott and Missy loved the first time they met the factory workers and farmers, who they consider an extension of the Boll & Branch headquarter team. The personal interaction with the people who actually create the products motivates and inspires us to feel good about what they're doing.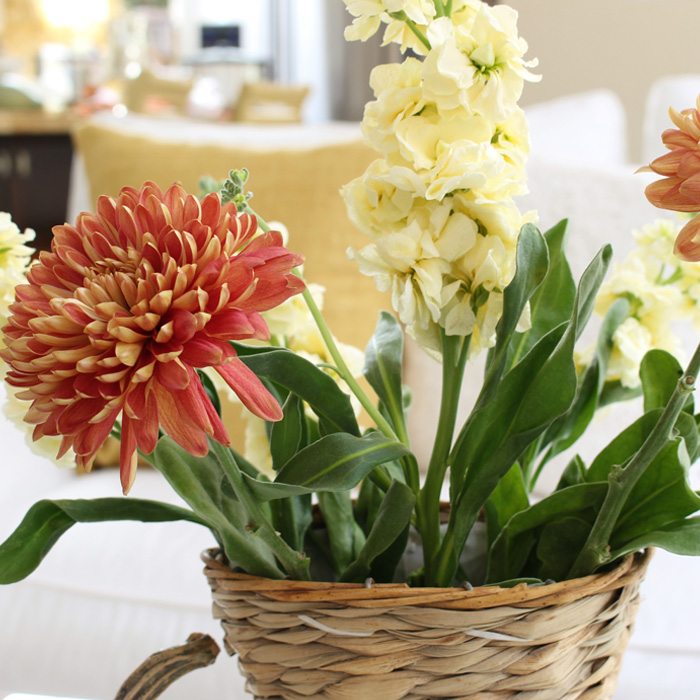 Boll & Branch Autumn Throw Giveaway!
And don't forget to check out other Boll & Branch products, like their Origami Throw.
Now for the Boll & Branch  autumn throw giveaway. It is super easy to enter, please leave a comment and tell me which room you plan to use your pumpkin autumn throw in. You have until October 13, 10:00 pm pacific standard time. The winner will be announced and contacted October 14th. So please check back. Also, make sure I have some way to communicate with you. Drop me a line with your email address or send it to me via an email. This giveaway is limited to United States residents.
And by the way, if you want to learn more about this incredible company, I have another post.
Cheers,

A Winner was chosen!
Congratulations to Joann Behr, she has her own Boll & Branch pumpkin throw. Thanks to all of you who participated. I wish I could give you all your own limited addition blanket. Thanks for commenting and I appreciate all your visits to my blog!
*This post is sponsored by Boll and Branch but all the above opinions are my own.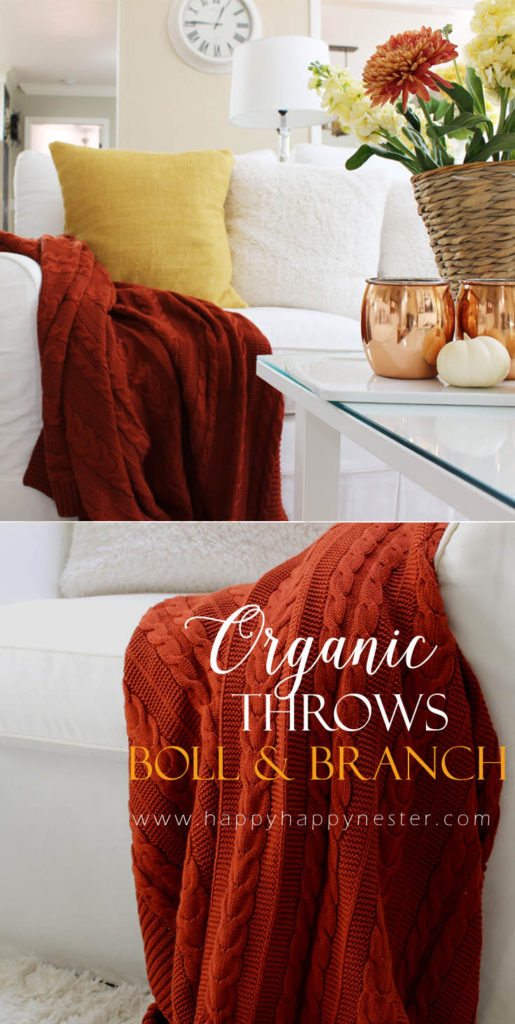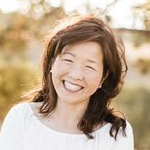 Latest posts by Janine Waite
(see all)