New Fall Home Decor
This summer was a doozy for me.
Truth be told, I love having the kiddos home, but I think it was hard on me.
It felt like I was always running circles around them. Monday through Friday, I hiked, worked and was an unpaid personal taxi to the whole family.
Yes, there were days where I was multitasking so much that I didn't notice that my shirt was on backward and my underwear was inside-out.
I was one harried woman, and thank goodness I'm not a fashion blogger.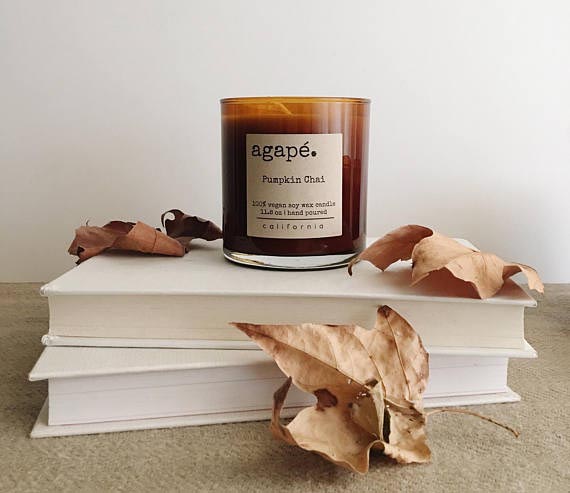 Agape Candles – Pumpkin Chai
But, now that school is back in session, I am getting my work done during my kiddos school hours, and it feels like life is somewhat saner.
With this new routine, I'm ready for September, and I'm welcoming Autumn.
I'm hunkering in on the coziness of the new season.
What better way to celebrate but with some of my favorite home decor picks.
So, little old me put together this fun list for y'all!
Did I just talk with a southern accent?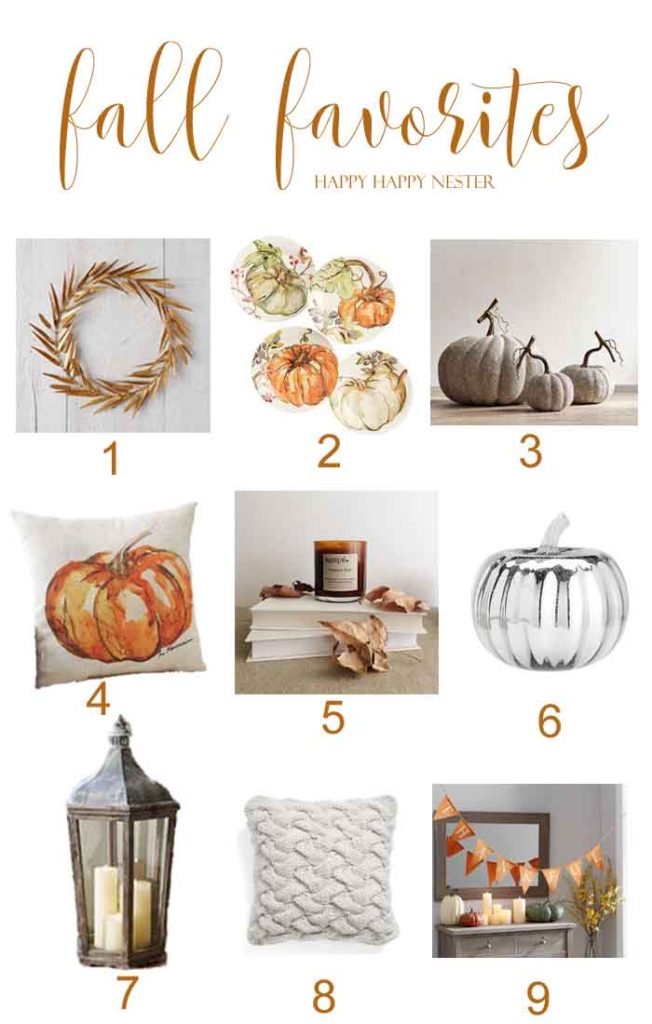 Fun Fall Favorites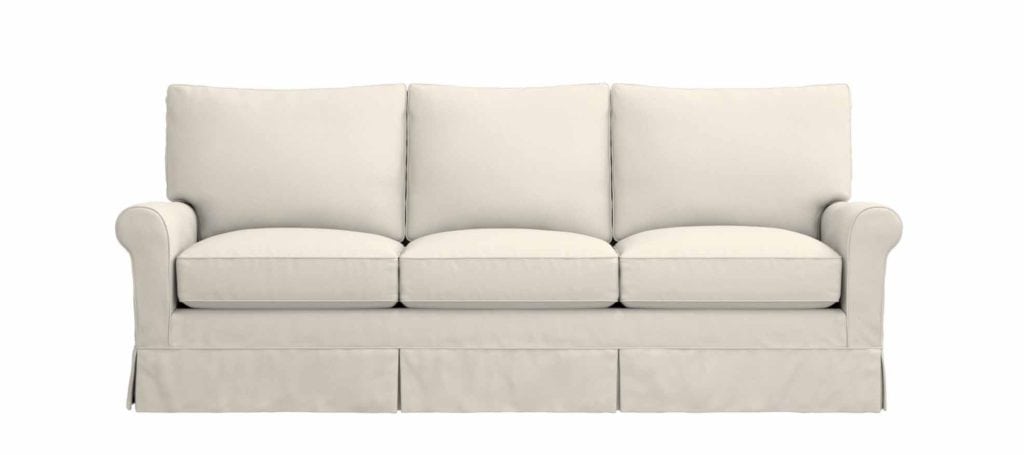 Crate and Barrel Harborside Sofa
This fabulous sofa is on sale. This sale happens once a year and so if you are in the market for a great couch now is the time to buy it. This is the time we bought ours two or three years ago.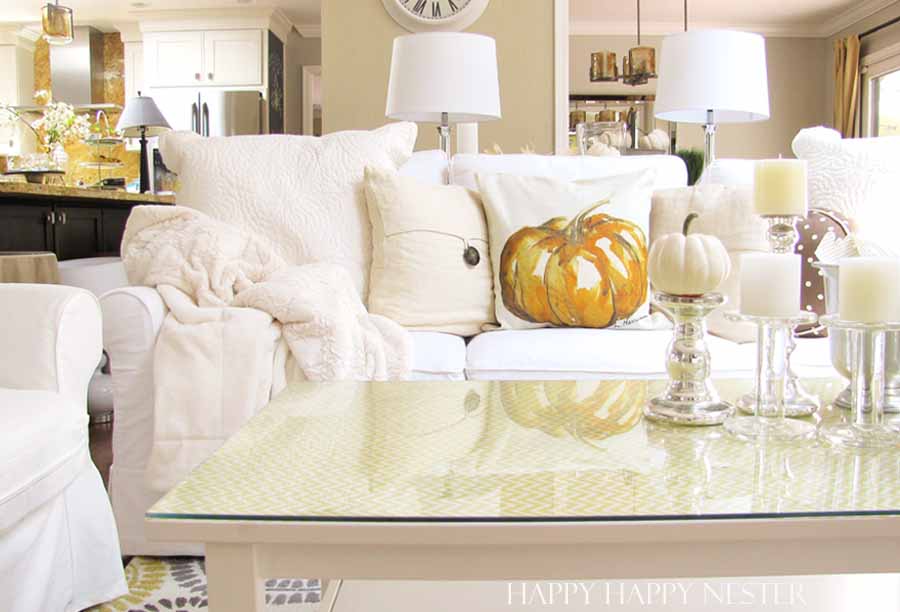 This is last year's Fall Home Tour. If you are at all interest in how I decorated last autumn, extend your visit and take a peek at this post. Surprisingly, there were 17 bloggers who joined in on this fabulous tour.
Silly me, I forgot to mention that my friend Rachel's Agape candle, Pumpkin Chai fragrance will have you embracing fall immediately. You'll be obsessed with your first sniff.
I hope you have a splendid weekend and make sure to drop me a line if you like my fall favorites shopping post. Let me know if you want me to share more of something next week.
Happy Shopping and Happy Weekend!
Cheers,

This post contains Rewardstyle affiliate links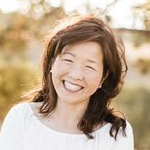 Latest posts by Janine Waite
(see all)