What better way to jumpstart the new season with some fun indoor and outdoor summer wreaths. I find that they are such an easy thing you can add to your walls or your front porch.
But, first welcome to our Linky Party with your host, Julie, and Jodie from The Design Twins and Ashely from Modern Glam.
Please share your latest blog post down below, and we will happily choose and share a few for next week.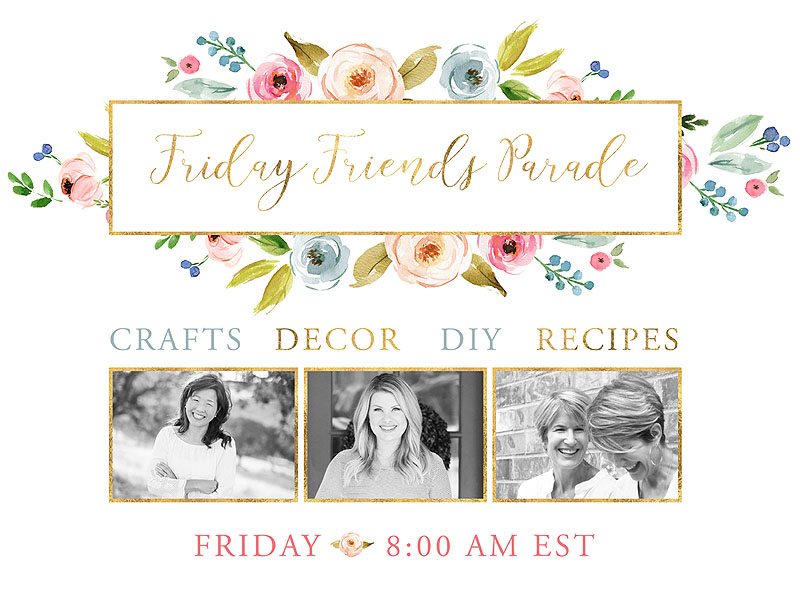 Janine @ Happy Happy Nester | Instagram | Pinterest | Facebook
Jodie & Julie @ The Design Twins | Jodie Instagram | Julie Instagram | Pinterest | Facebook
Ashley @ Modern Glam | Instagram | Pinterest | Facebook
Summer Wreaths
Janine's Feature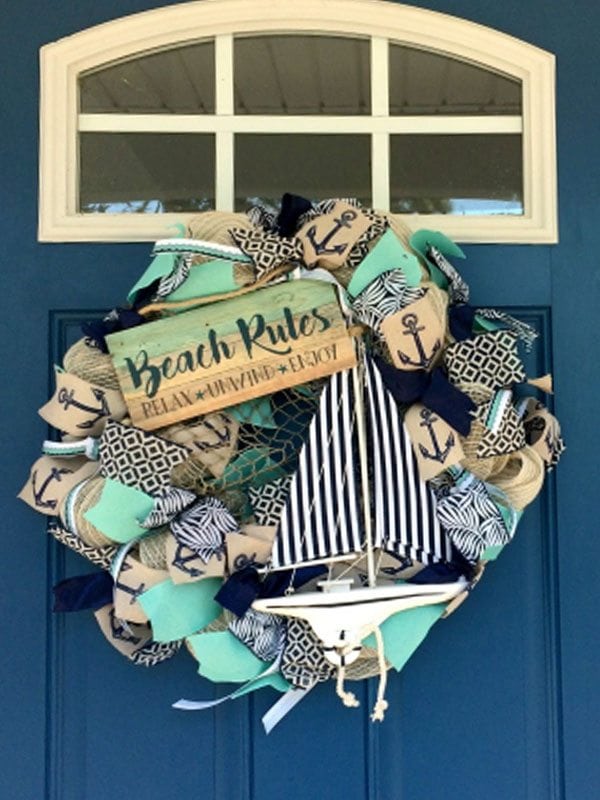 Deb's sailing theme is a fantastic summer wreath that even has a miniature sailboat attached. I'm confident you'll love it if you are looking for some fun summer outdoor wreaths.
This summer wreath project is such a fun one. I created the flowers out of felt, so the cost of this wreath is super cheap. It only has a small investment of time but well worth the effort.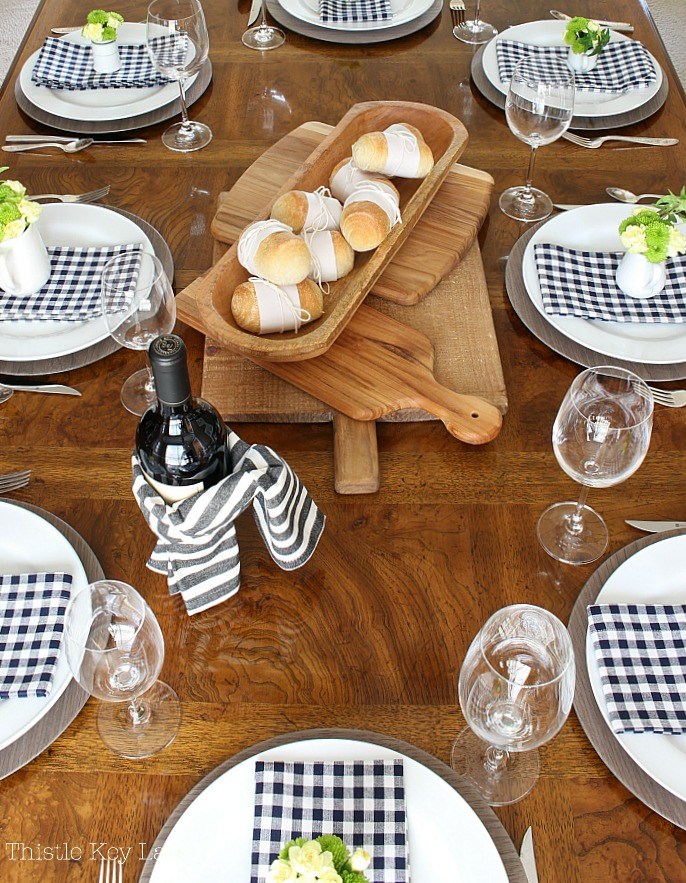 Michelle from Thistle Key Lane shared this beautiful Summer Tablescape. All the details are so fun! I love the check and check out how she wrapped those dinner rolls!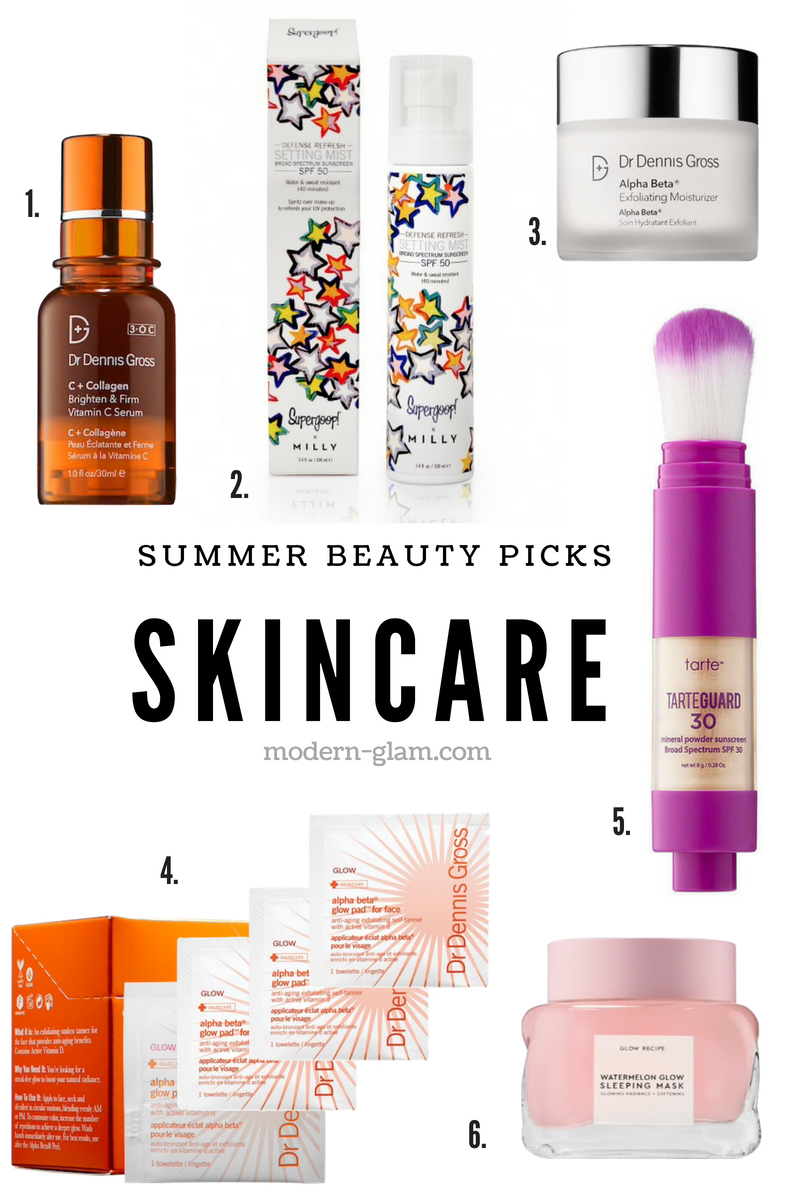 As summer nears, I revamp my summer beauty and skincare routine. This week, I shared all my favorite products and my beauty routine. Come take a peek, click HERE.
Jodie & Julie's Summertime Decorating Feature
Summertime Front Door Refresh
This week we chose Jenna from Lantern Lane Designs for our feature! Her beautiful Front Door Refresh is so fresh and beautiful we know you will be inspired! And what about that gorgeous color for her door? We're obsessed!
Since we are just getting to work on our summertime transformations here is our Summer Home Tour from last year. We think you'll find lots of ideas to inspire some easy breezy summer updates for your home.

I hope this inspires you to create a few summer wreaths this month. If you want another wreath idea, I recently made a paper flower wreath in white.
Happy Crafting!
Cheers,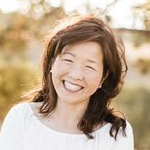 Latest posts by Janine Waite
(see all)