I've had this recipe for about 15 years, and in my opinion, it is the best blueberry pie recipe. This blueberry filling is like no other since it has one secret ingredient.
*The following post contains affiliate links.

This unique ingredient, Clear Jel, was only available by contacting specific agriculture sources, but now it is available on Amazon. Back in the day, I had mine shipped from Oregon State University in Corvallis, Oregon.
But before I dig into how my mom and I made a boatload of these fillings, I must mention that you must check out the other pies at the end of this post. These are recipes from my blogging friends.
Here are some other fruit recipes you may enjoy: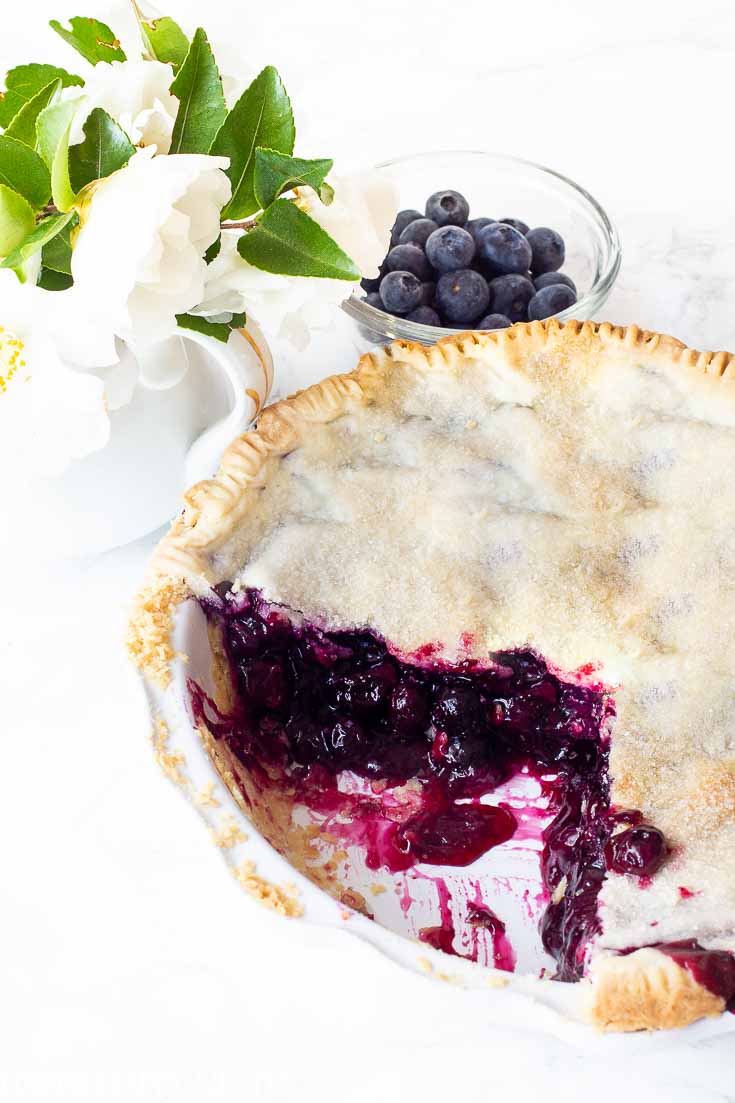 My Mom Loved to Bake Blueberry Pies
As I said, my mom and I made these blueberry pie fillings a while back. Amy was a Martha Stewart kind of woman, and she loved anything domestic. She would visit us every summer, and in Oregon, we would pick blueberries from the beautiful orchards on the McKenzie River. She loved any fresh fruit, and she canned all of it and gave them to friends and family when she returned home.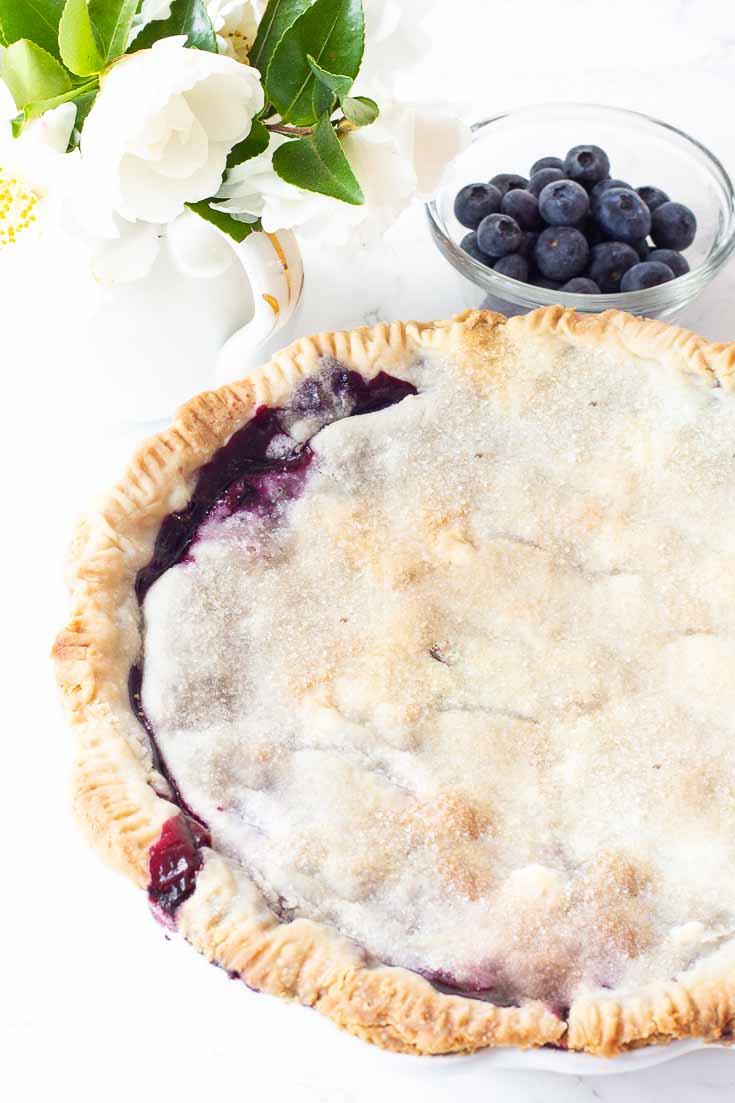 As some of you know, she passed away early this month, so I thought I would dedicate this post to her. You see, I don't believe that I would have this best blueberry pie recipe if it weren't for her. She was a madwoman in the kitchen, and she loved to find great desserts and recipes.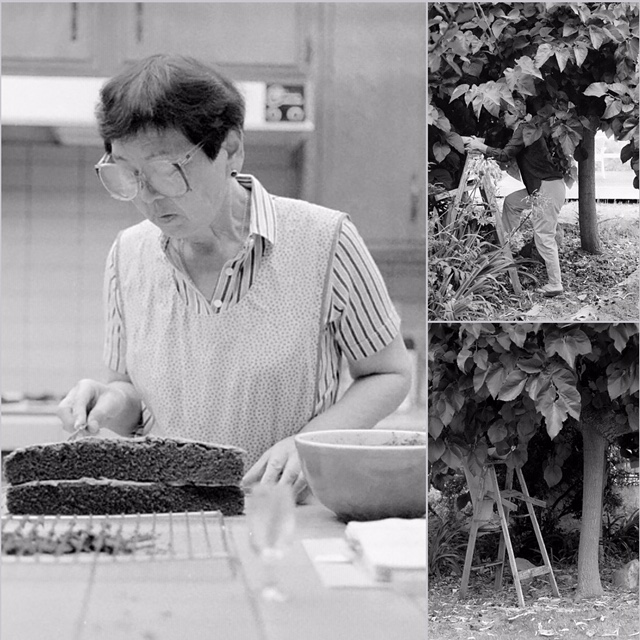 So, the above photo is my mom in the kitchen. And the images to the right are her harvesting her mulberries out of her tree. She was a domestic force, always busy and very productive. And my husband would attest that I am like my mother.
I remember her in her 60's, and she climbed a mountain in Vermont to pick some wild huckleberries. This little tidbit is most impressive since she was a woman who didn't go on hikes at all!
Blueberry Pie Recipe With Clear Jel A
This is the best blueberry pie recipe since it uses Clear Jel. This is not like any household starch. Clear Jel is a special starch that produces a smooth consistency which is perfect for fruit pies.
Ingredients
Pie Crust
2 ½

cups

Flour

½

tsp

salt

20

tbsp

cold unsalted butter

cut into cubes

4-8

tbsp

cold water
Blueberry Pie Filling
5 ¼

cup

fresh blueberries

wash and dried

1 ¼ + 1

tbsp

sugar

½

cup

minus 1 ½ tsp. Clear Gel

1 ½

cup

water

5 ¼

tsp

lemon juice
Instructions
Pie Crust
In a food processor pulse together the flour and salt.

Add cold butter cubes. Pulse after each addition of butter.

Slowly add cold water a tablespoon at a time. Add water until dough becomes a ball, not too moist or too dry.

Place on a floured surface and divide it into two equal pieces. Place each amount on plastic wrap and flatten into two-disc rounds. Cover and refrigerate for at least an hour and as long as 2 days.

Take the dough out of the refrigerator and roll on a floured surface. Roll enough so that it will cover the pie pan. Place in a pie pan and allow for a bit of overhang on the rim.

Chill in the fridge for 30 minutes.

Now your pie is ready to bake. Place a few little fork marks on the bottom. Cover the crust with parchment paper and place ceramic pie weights on the pie crust.

Bake at 425 degrees for 15 minutes.

Take out of the oven and let the crust cool.
Blueberry Pie Filling
Preheat oven to 425 degrees.

Wash and drain blueberries.

Combine sugar and Clear Jel in a large pot. Stir dry mixture.

Add water and if desired add food coloring.

Cook on medium-high heat until the mixture thickens and begins to boil a bit. Don't worry if you see clumps, it will all be smooth and lump-free.

Stir well while the sugar is thickening. Continuous stirring prevents burning.

Add the lemon juice at this time and boil for 1 minute stirring the whole time. After a minute the filling is thick and gooey.

Fill baked pie crust with the blueberry filling.

Roll out your second dough and place it on top of your blueberry filling. Place a few air vents in the top crust.

Sprinkle sugar on top if desired.

Place tinfoil on the edges of the crust to avoid burning. The last 15 minutes remove the tinfoil.

Bake for 35 minutes until the crust is golden.
Nutrition
Calories:
155
kcal
|
Carbohydrates:
33.41
g
|
Protein:
4.05
g
|
Fat:
0.39
g
|
Saturated Fat:
0.06
g
|
Sodium:
148.53
mg
|
Potassium:
41.8
mg
|
Fiber:
1.05
g
|
Sugar:
3.56
g
|
Vitamin C:
1.27
mg
|
Calcium:
7.27
mg
|
Iron:
1.81
mg
A Few Things About Making a Blueberry Pie
1. The Container
I feel that my beautiful Emile Henry ceramic pie container worked great. The only problem I encountered is that it was deep, and so the crust fell apart when served on a plate. I think there were two factors why this happened. One, I made the crust too thin. So, there wasn't enough support on the bottom crust to hold up the pie. Secondly, it was a deep crust pie, which meant more filling, and it was heavy.
By the way, glass is supposedly the best conductor of even baking when it comes to pies.
2. Sugar On Top
One recipe mentioned glazing the top crust with milk or an egg wash. Well, I tried that, and my crust burnt on top. Then when I tried another attempt of the blueberry pie recipe,  I just sprinkled only sugar on top, and it didn't burn at all.
3. You Can Buy Clear Jel
It makes a smooth glaze and now can be found at Amazon. Here is the link to Clear Jel. I love that now I have it on hand in my kitchen, and I can easily buy it from Amazon.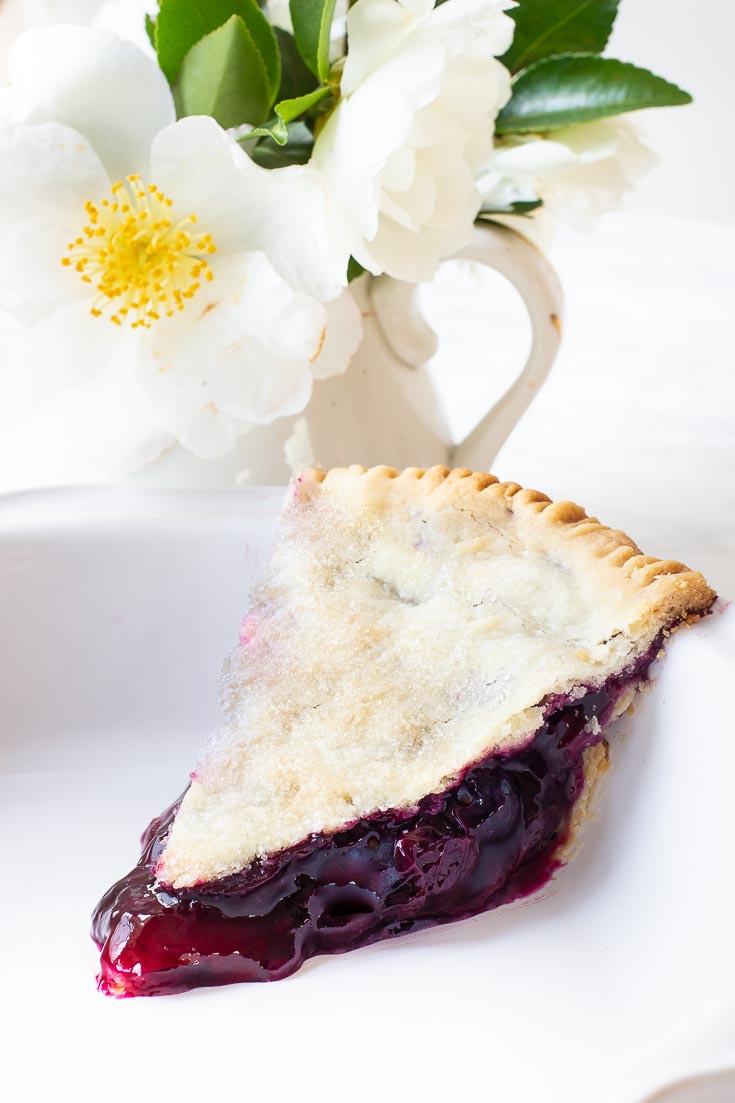 I wish I had taken a photo of this original blueberry pie recipe. The paper is stained with purple pie filling, and my mom and I have tripled the recipe with our measurements. To be honest, I cry when I see my mom's writing on the recipe. Hopefully, with time, the pain of losing her will go away because I'm crying while I write this post.
Cheers and Happy Baking!

Check out these other Pie Recipes

Gingersnap Pumpkin Pie // Apple Crumble Pie // Berry Apple Pie //Blueberry Pie Recipe  // Apple Streusel Pie

Ginger Apple Crumble Pie // Pumpkin Chocolate Chip Pies // Banoffee Pie // Old Fashioned Sweet Potato Pie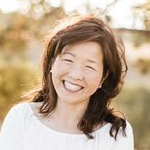 Latest posts by Janine Waite
(see all)