Welcome to Autumn on the blog! Stay awhile and shop some Williams Sonoma Fall Decor for a fun style and festive home!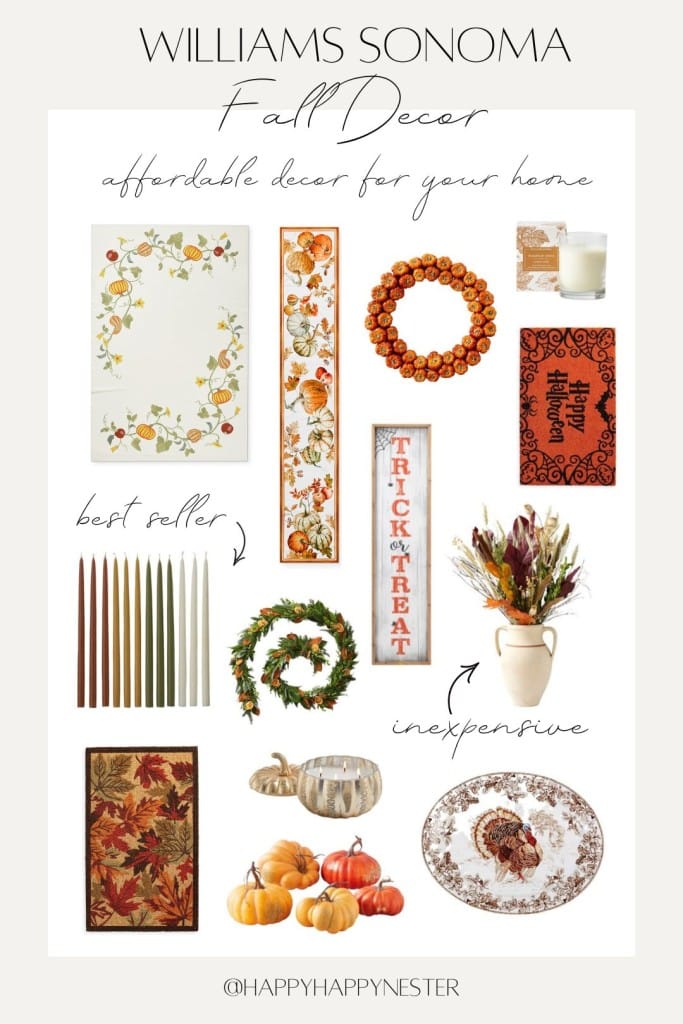 Oh man, let me tell you about my absolute favorite place to shop for fall decor – Williams Sonoma.
Seriously, they've got the best stuff, and I'm not just saying that because
I love all things autumn.
Williams Sonoma can capture that warm, inviting fall feeling with its decorations.
You can find simple, rustic decor that won't cost you an arm and a leg, or you can splurge on more elaborate pieces if you're feeling fancy.
The quality is top-notch too. I've had some of their fall decor for years, and it still looks as good as the day I bought it.
Plus, they always come up with new designs and patterns each year, so you can switch things up and keep your decor fresh.
And don't even get me started on their pumpkin-themed everything. Who doesn't want pumpkin-shaped mugs, plates, and napkin rings?
They know exactly what I need to make my fall gatherings extra special.
So, yeah, Williams Sonoma is my go-to brand for fall decor.
Thanksgiving Essentials
Halloween Decor
Wreaths & Garlands
Pumpkin Decor
Candles
Runners & Rugs
Williams Sonoma Fall Decor
THANKSGIVING ESSENTIALS
Let me tell you about Williams Sonoma's Thanksgiving decor – it's seriously next-level excellent for the fall season!
First off, their stuff screams cozy vibes. You walk into their store or browse their website, and you're immediately hit with all these warm autumn colors and textures that make you want to snuggle up with a pumpkin spice latte.
And the attention to detail? It's unbelievable.
So, if you're about making your home look Thanksgiving-worthy without breaking a sweat, Williams Sonoma is where it's at.
HALLOWEEN DECOR
Oh man, let me tell you about Williams Sonoma's Halloween decor – it's seriously off the charts!
First off, their attention to detail is next-level. And the quality? Don't even get me started! Their decor is built to last, so you can use it year after year without it falling apart like some cheap, plastic junk.
Plus, the designs are so unique and stylish. You won't find the same old boring stuff you see everywhere else.
Williams Sonoma takes Halloween seriously, and it shows in its decor. It's like they've got the perfect potion for making your home look spectacular!
WREATHS & GARLANDS
So, let's chat about these fall wreaths and garlands from Williams Sonoma. They instantly transform your place into a cozy, pumpkin-spice-scented paradise. What's impressive about them?
You hang one of those gorgeous wreaths on your door, and suddenly, your neighbors know you mean business regarding Autumn.
And the garlands? They're like nature's confetti but better. You can drape them over your mantle, around your staircase, or even toss them on your dining table for an extra dose of autumnal charm.
Williams Sonoma doesn't mess around with quality, so you know these wreaths and garlands will last for seasons to come.
PUMPKIN DECOR
If you're like me and obsessed with fall, you've got to check out the fall pumpkin decor from Williams Sonoma.
Seriously, it's next-level autumn awesomeness. First, their pumpkin collection is like a pumpkin patch dream come true.
They've got everything from adorable little pumpkin candles to elegant pumpkin-shaped serving dishes.
But here's the kicker – they're not just for Halloween. Williams Sonoma's fall pumpkins are so tasteful and classy that they'll carry your home decor through Thanksgiving.
So, if you want your home to scream "autumn vibes" without going overboard, these pumpkin gems are the way to go.
CANDLES
You have to hear about these fall candles from Williams Sonoma! They are like Autumn in a jar, seriously.
The scents are out of this world – think cozy apple pie, warm pumpkin spice, and all those comforting fall vibes.
When you light one up, your whole house instantly becomes a comfortable autumn wonderland.
Plus, they come in these cute, chic jars that double as adorable decor.
Trust me, these candles are the secret sauce to making your home feel like the coziest fall retreat ever.
RUNNERS & RUGS
Let's chat about those cozy vibes we crave when fall rolls around. If you're like me, you've probably got a soft spot for Autumn, including decking out your home with some fall-inspired goodness.
If you want to spruce up your space for the season, you can go right with fall runners and rugs from Williams Sonoma.
These things are seriously amazing! They have that perfect blend of warmth and style that instantly transforms your space into a cozy autumn haven.
The quality is top-notch, so you know they'll last you through many autumns.
---
Hey there!
What did you think of today's post?
Williams Sonoma nails that cozy, festive vibe, doesn't empty your wallet, and has a fantastic selection.
If you're a fall fanatic like me, do yourself a favor and check them out.
Your home will thank you when it's decked out in all its autumn glory!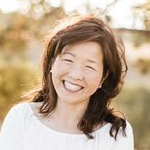 Latest posts by Janine Waite
(see all)