Today's Happy Decor is 10 Valentine's Day Table Decorations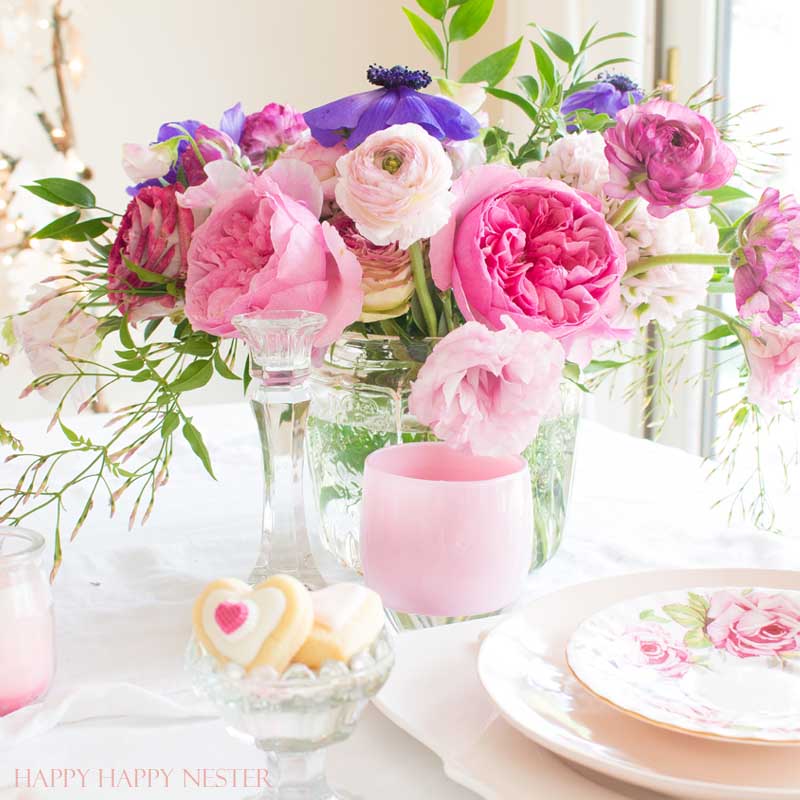 One phone call changed my whole week.
On Monday, I was casually putting away the breakfast dishes when I receive a phone call from my friend, Sheela. She is not an ordinary friend, and she is an uber-talented florist.
Well, in our phone conversation, she mentioned that she was in her backyard (in her pajamas) soaking up the sun. So, for most of us relaxing out in your yard on a sunny day sounds like a peachy way to enjoy your morning.
But for Sheela being idle was making her stir crazy.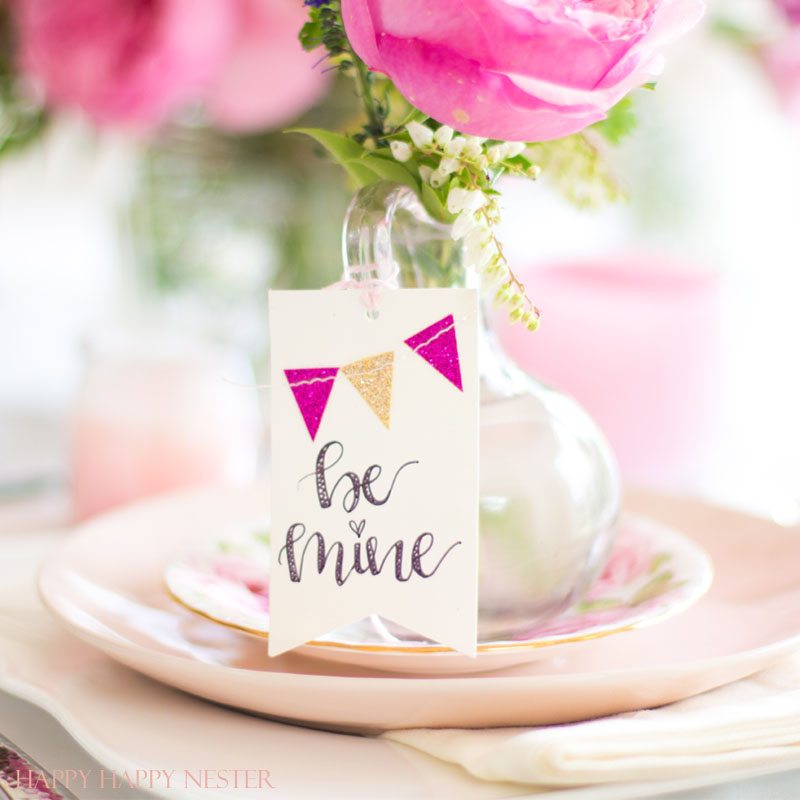 She immediately asked me, "Are you posting a Valentine's Day table?" I honestly was hoping to tiptoe by the holiday praying no one would notice. Insert the shocked emoji face with the big googly eyes.
I could hear the disappointment in her voice.
Well, she quickly twisted my arm and immediately we started talking over each other with excitement. And how crazy is this that I'm doing a post about 10 Valentine's Day Table ideas!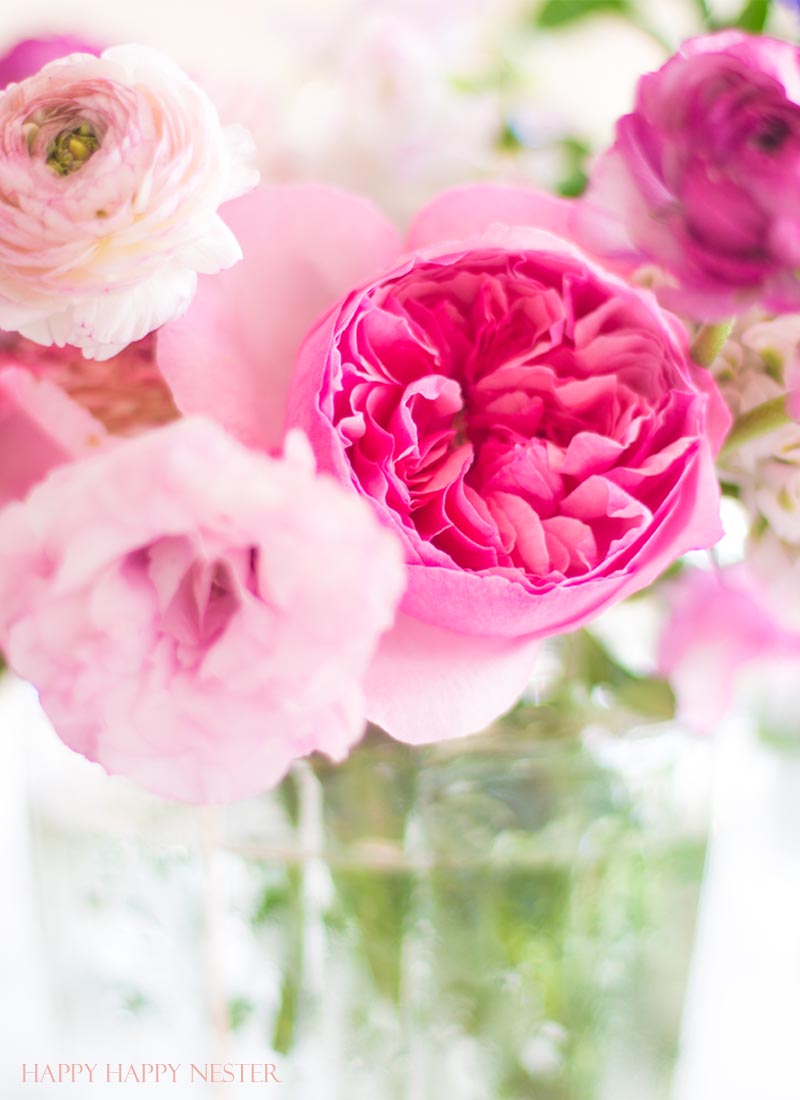 You see, Sheela is one of those individuals who can take your table from pretty to Oh My Goodness!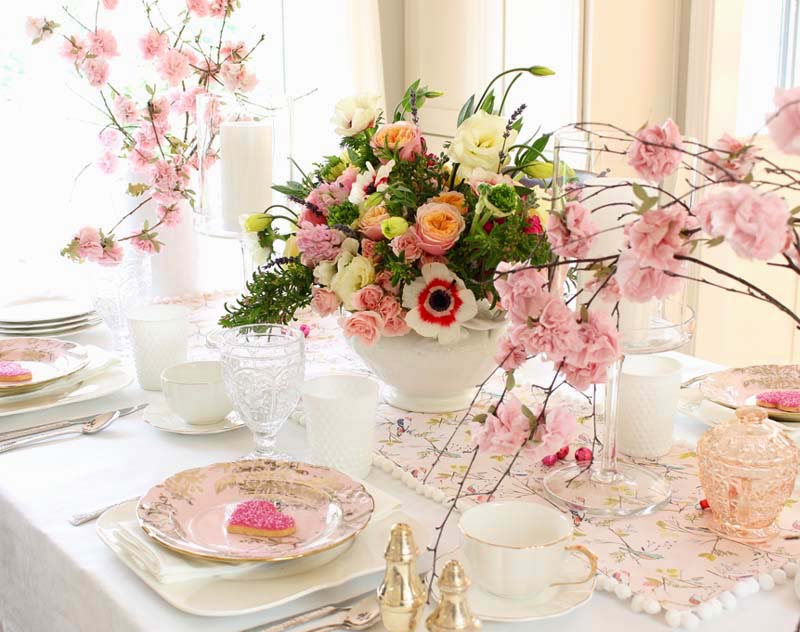 This is not the first time Sheela, and I have collaborated. See last year we created the cutest Valentine's Day table that you won't want to miss.
Ok, I see a tradition happening over here.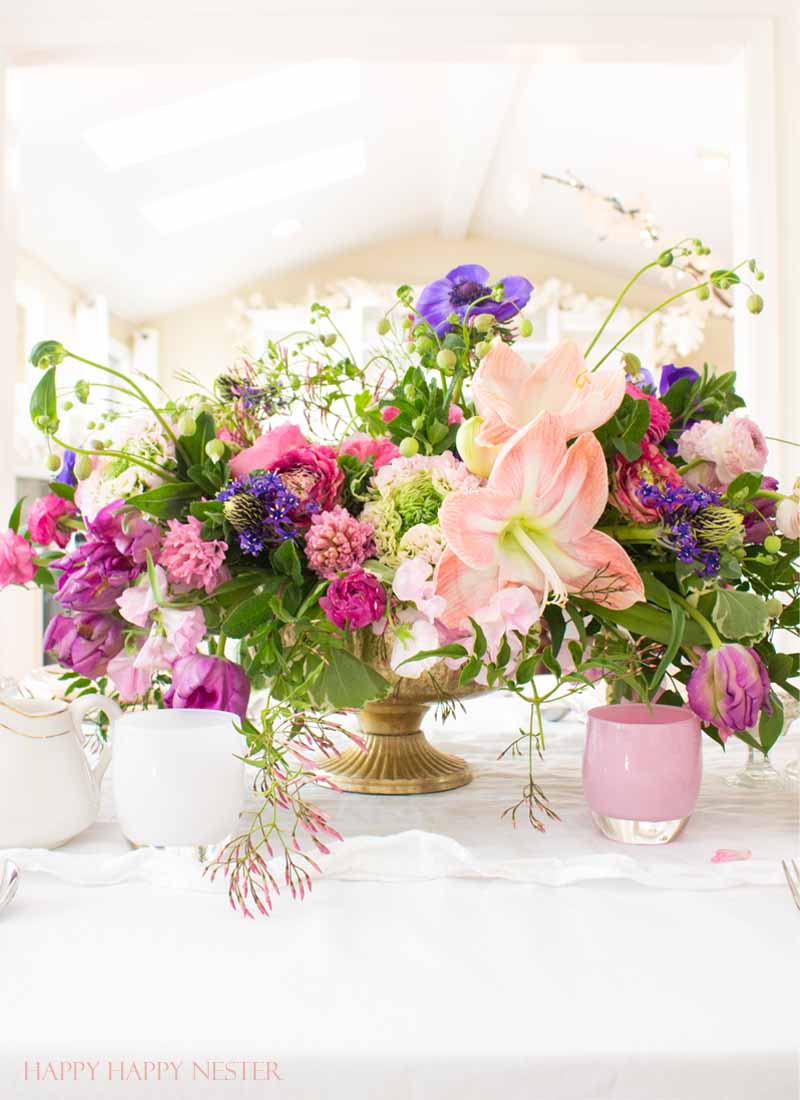 So, on Tuesday we drove during the wee hours of the morning into San Francisco to visit the flower market. We talked the whole way to the city, and we never ran out of things to chat about.
Once we were there, and among the gorgeous flowers, we got down to business choosing all our blooms. I had a vision of a table decked out in pastel pinks, oranges, and lavender. Well, Sheela instantly captured my vision and added her magic and charm.
Don't you just love how Sheela arranged the flowers so that the pink Amaryllis blossoms are the stunning focus of the bouquet?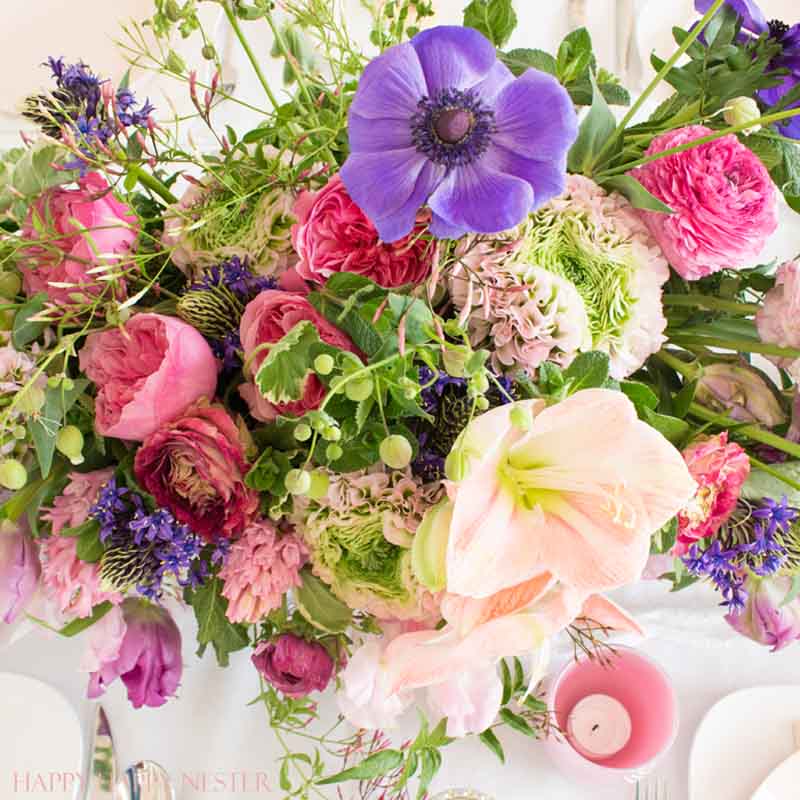 Ok, you see those ruffled pink and green flowers? Those are breathtaking ranunculus!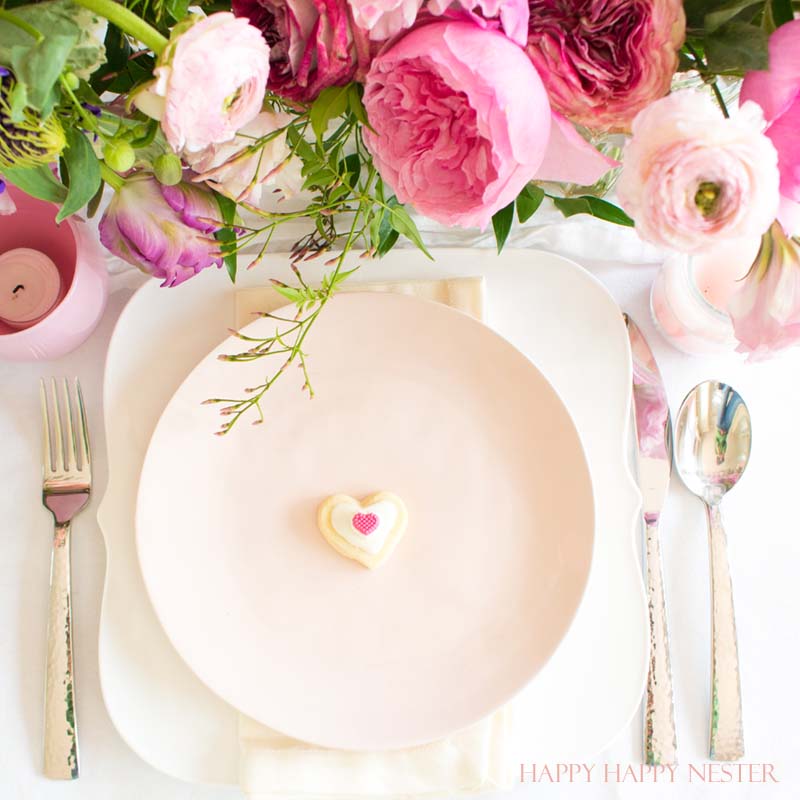 And these mini cookies are from a recipe from my Flower Bouquet Cookies.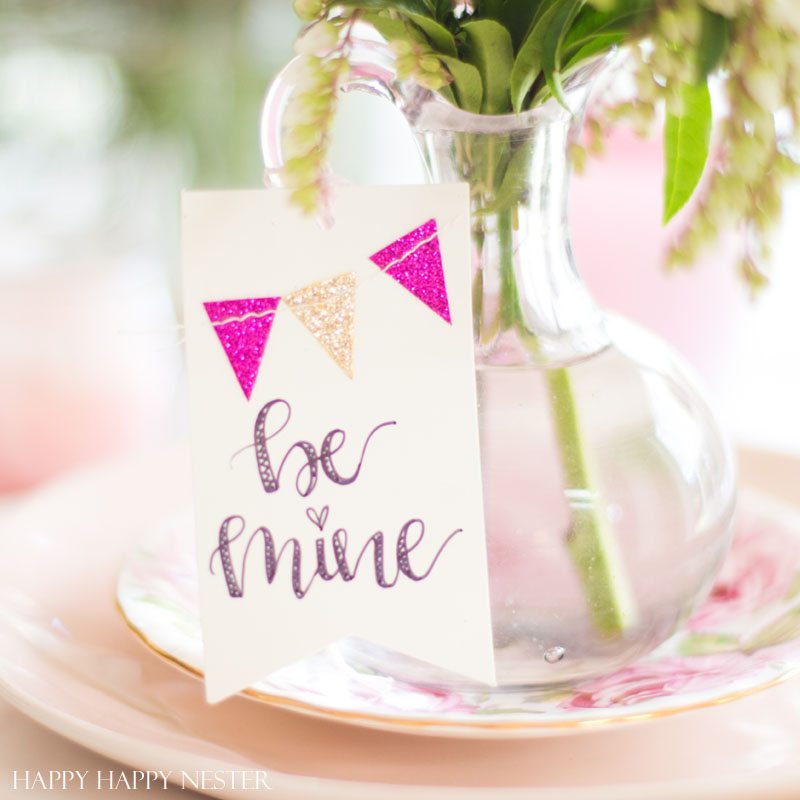 Sheela's friend made this adorable and charming card, and I so need to make this myself. Look out everyone, and this may be a future post.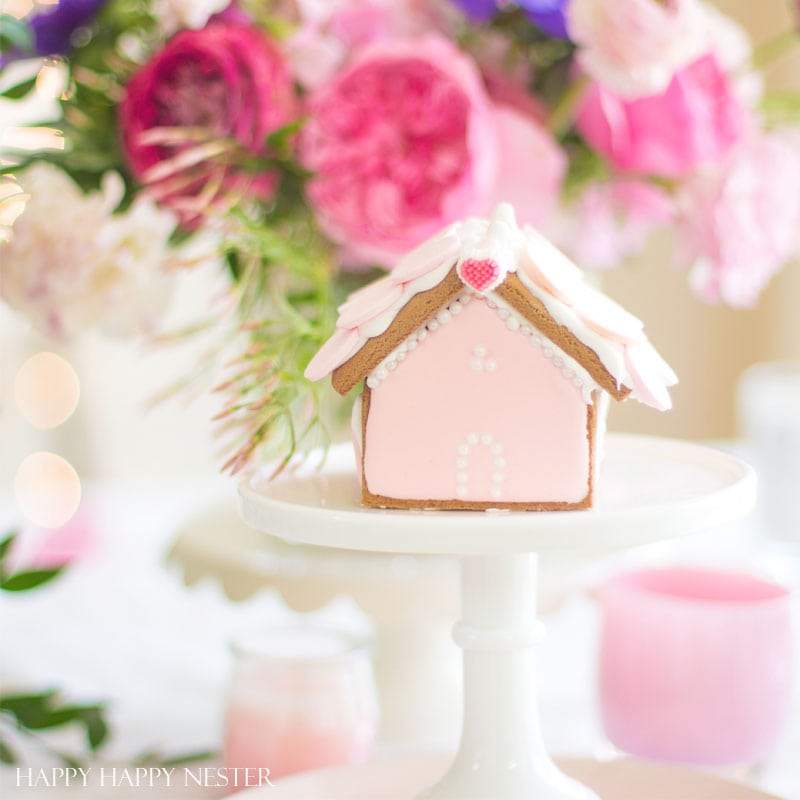 I constructed these houses from my leftover Christmas gingerbread village. So to tell you the truth, I was sick during the holidays, and so I decided not to let them go to waste and enjoy them for Valentine's Day.
My sweet friend Ashley giggles and calls them, Love Shacks.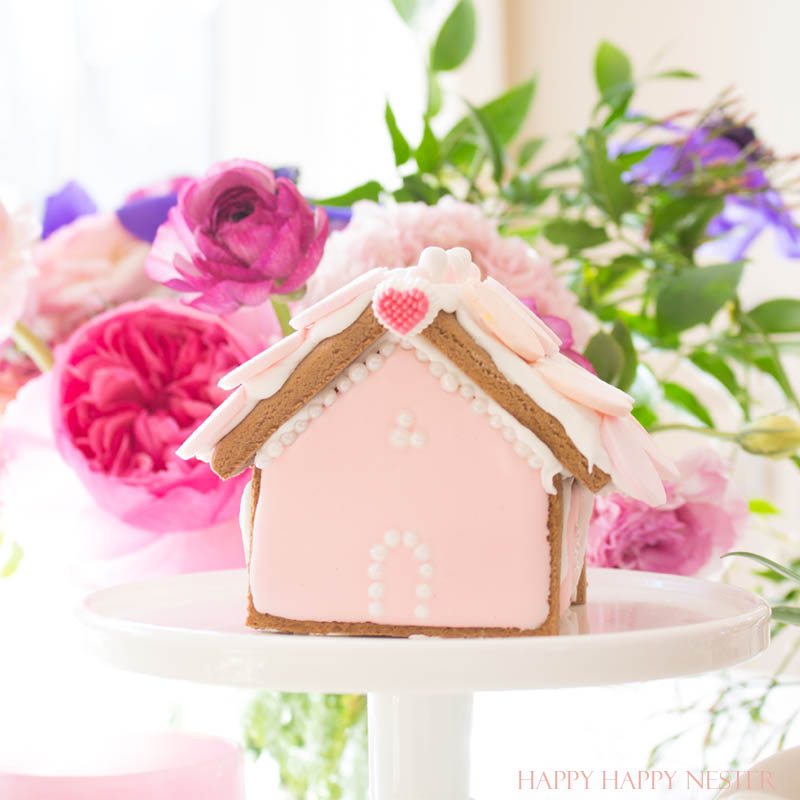 Sheela was obsessed with my little Valentine's Day houses. They are super fun to make, so you don't want to miss out on this post.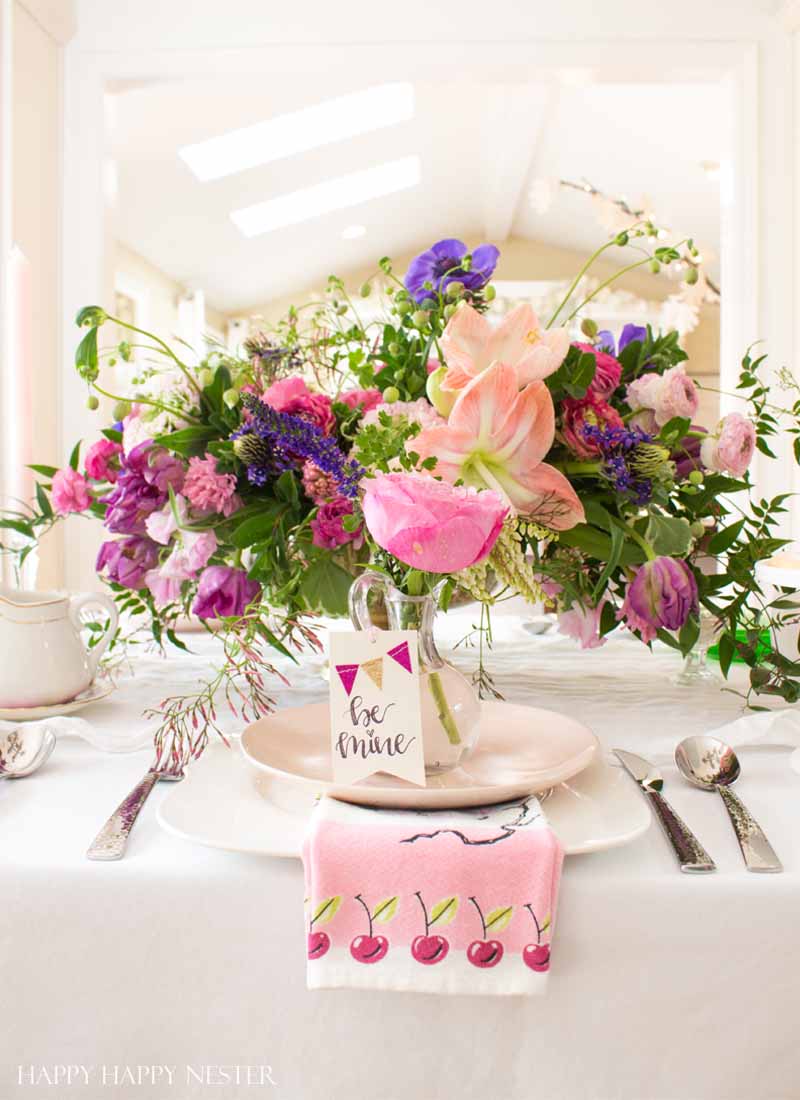 It's funny to think that if Sheela had not called me, this Valentine's Day Table wouldn't exist.
One little twist of fate.
So, I'm thrilled that our two creative talents collaborated on this gorgeous design. And did I mention that we had a blast styling this table? Oh my, this project makes my job such a breeze!
I hope you enjoy these 10 Valentine's Day Table inspirations!
Cheers,

8 of the 10
Valentine's Day Table settings!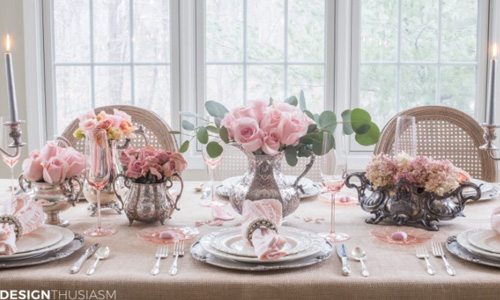 Here is a beautiful table from Lory at Designenthusiasm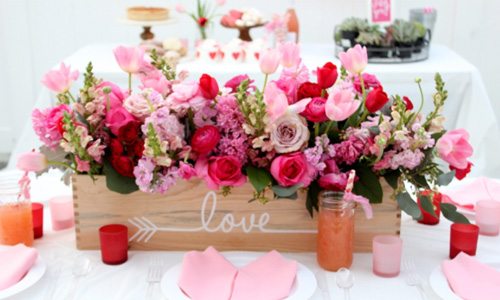 Amy has a great blog bursting with so much inspiration that you have to stop by and visit! Tonality Designs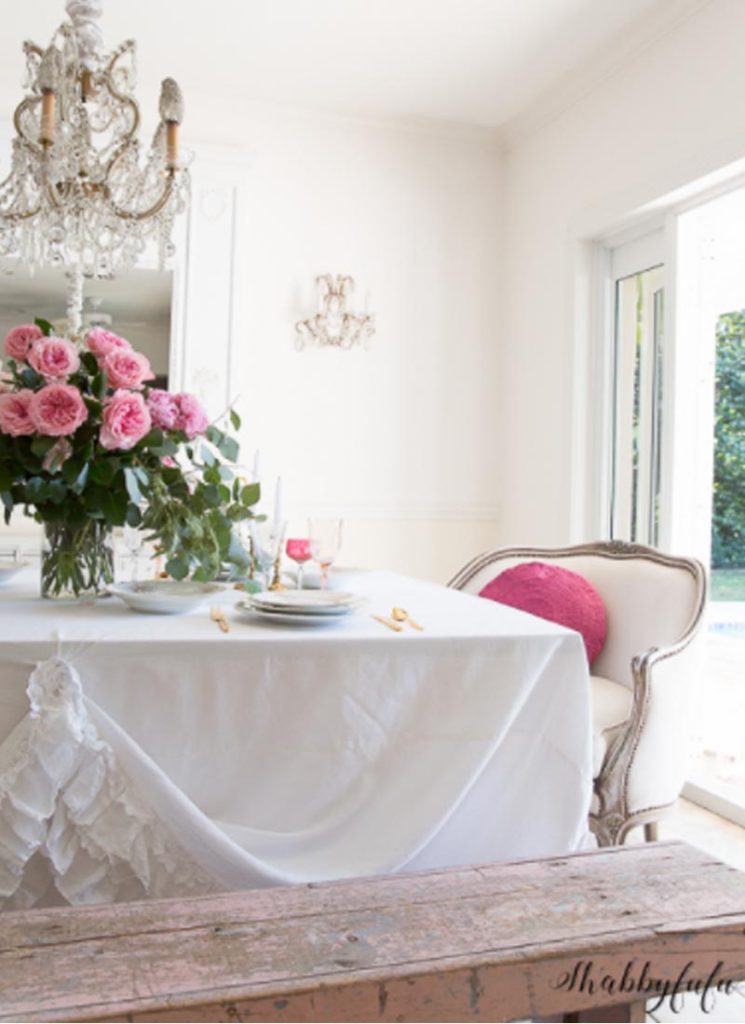 Janet from Shabbyfufu is uber gifted when it comes to French decorating.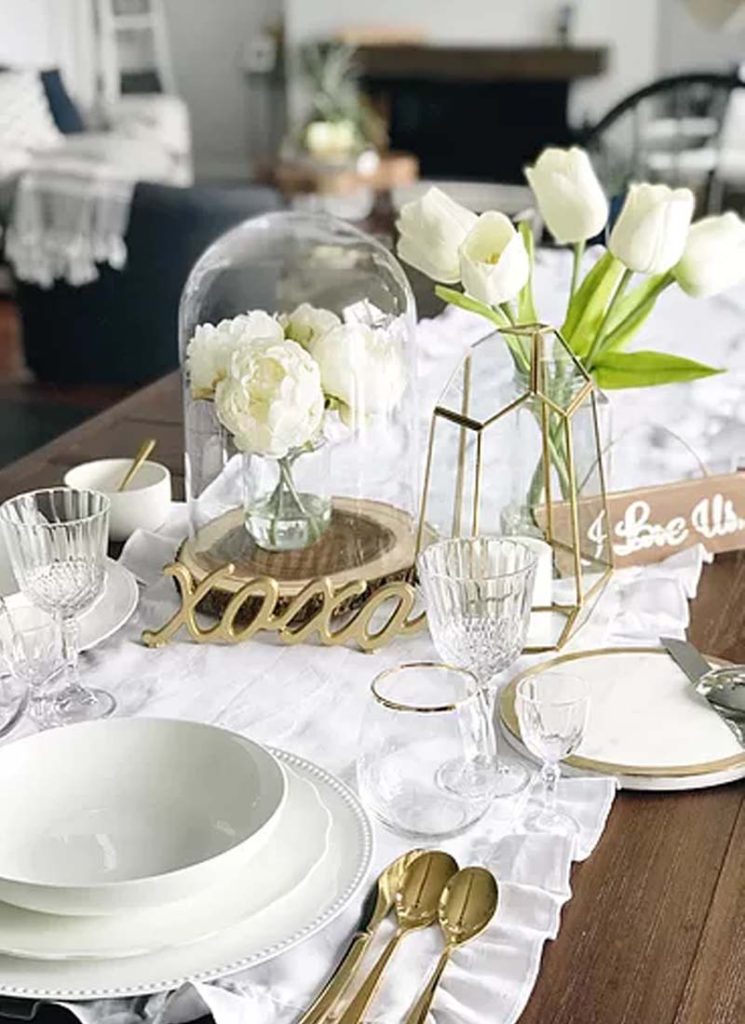 You don't want to miss this exceptional post by Jenn at Wild Rose Country Home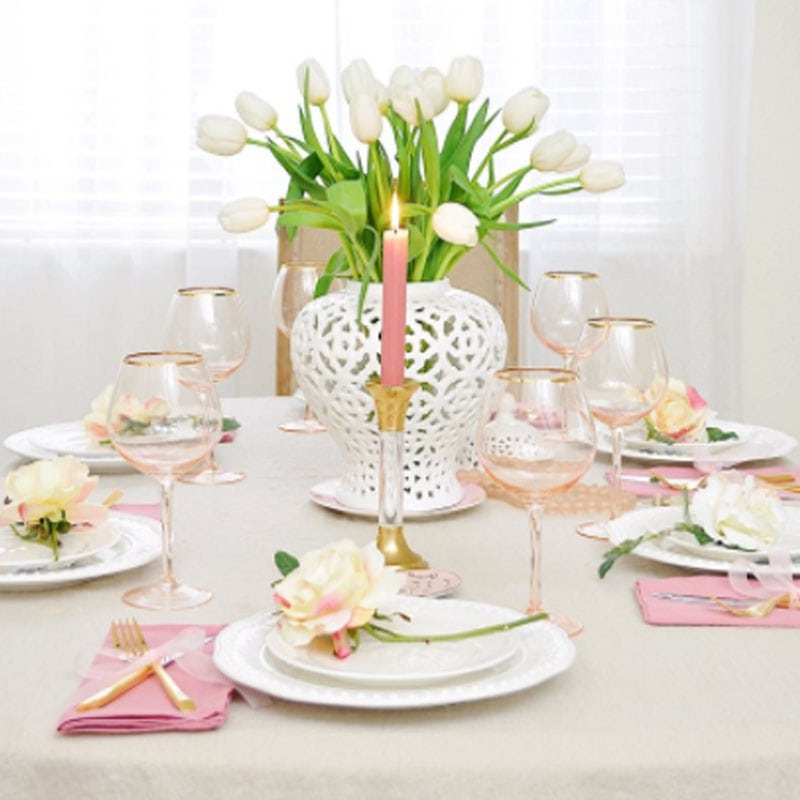 Joan is a great girlfriend of my, and you can find her beautiful post here on 2 Ladies and a Chair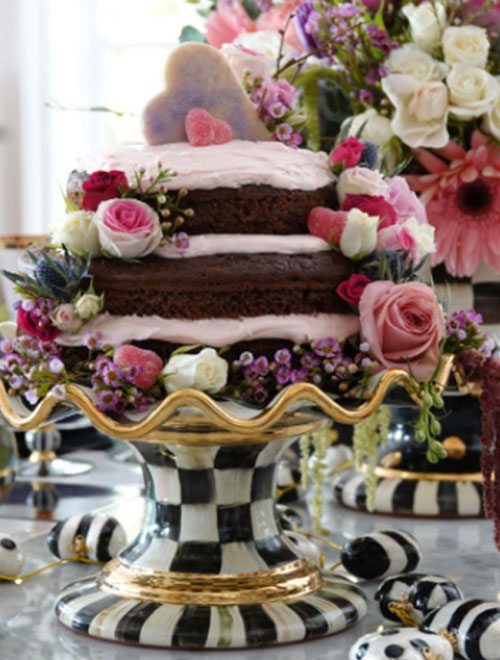 My dear friend, Janice from Fig and Twigs has the most stunning  Valentine's Day table setting.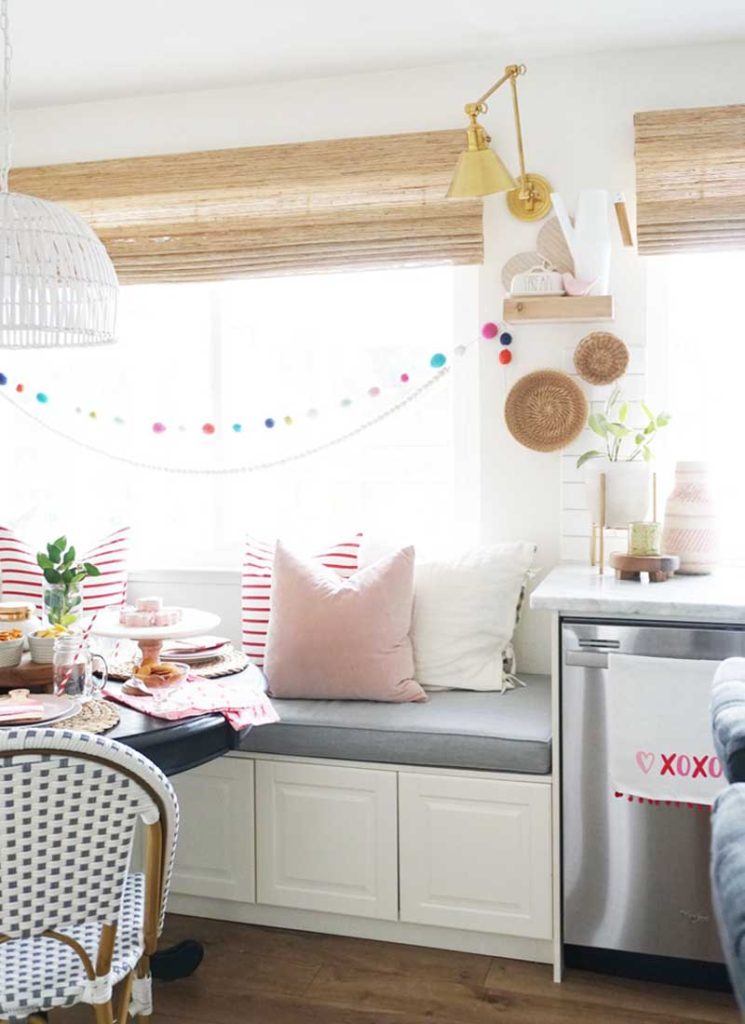 Alma from Almafied's charming Valentine's Day Breakfast Nook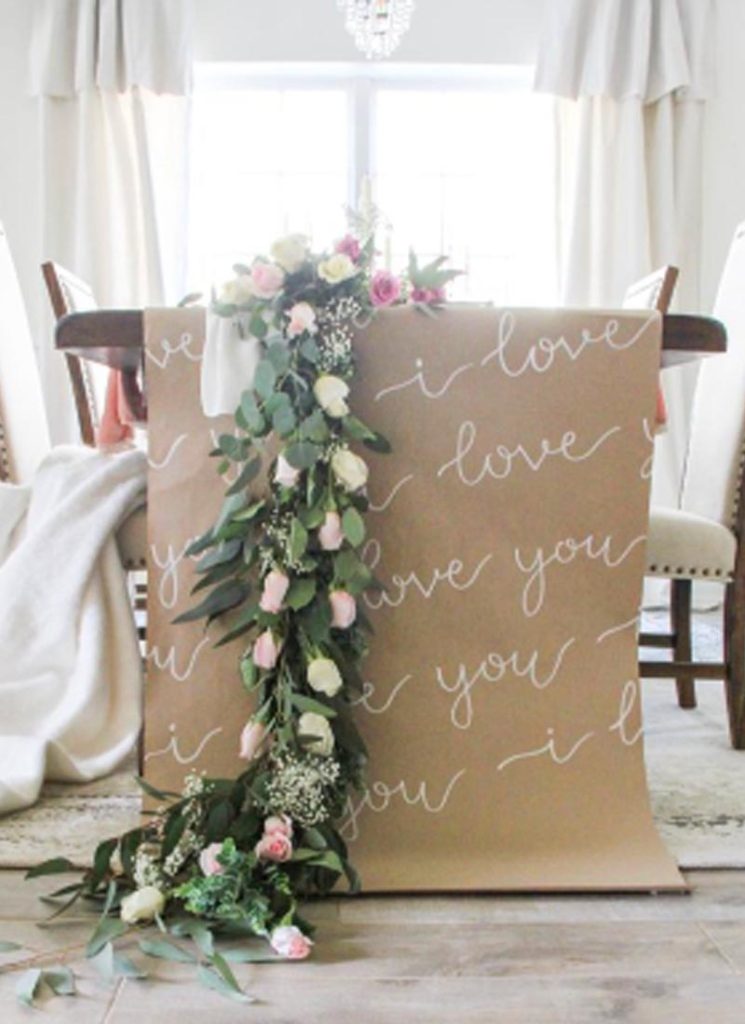 Clare and Grace Designs  is among the most romantic table settings around.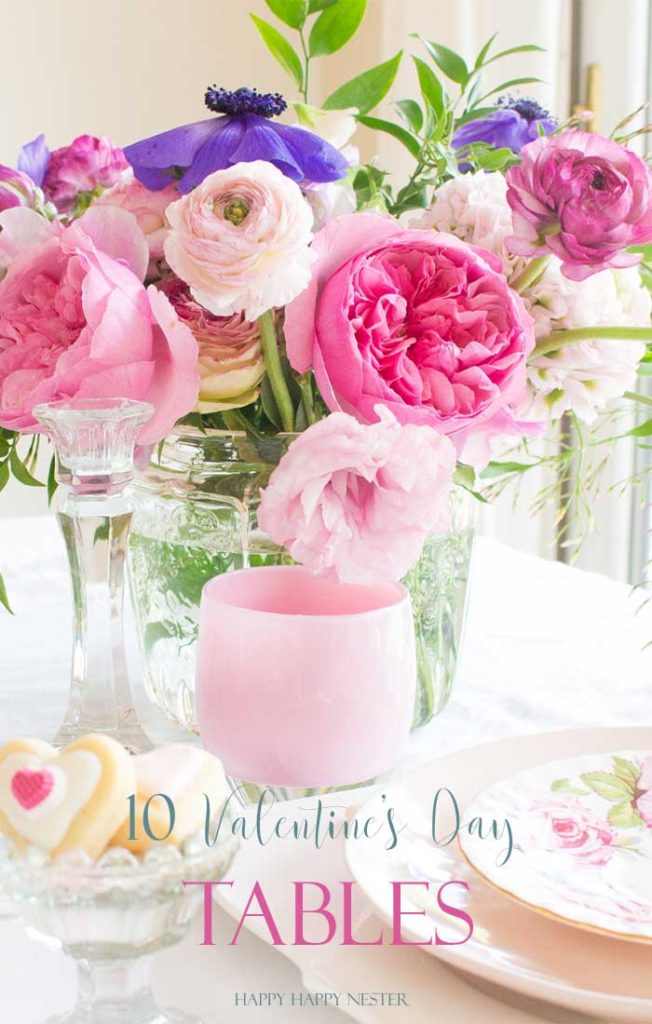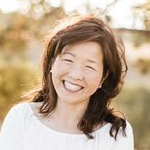 Latest posts by Janine Waite
(see all)