Here's a fresh summer dessert recipe, the 4th of July Fruit Tart. It's an easy recipe with a sugar cookie crust topped with a creamy citrus lemon curd that's sweet, flavorful, and perfect for summer. If you like fresh fruit, then you'll fall in love with this delicious fruit dessert!
My family loves this fresh fruit dessert, and it is perfect on a warm summer evening. And even if you're not into cooking, this is a pretty easy dessert that's not too complicated to make.
Today's post is part of a fun 4th of July Recipe hop. There are so many great things my blogging friends have created and shared. You can view the fabulous dishes down below in this post!
With the Fourth rolling in, it's no secret that July fruits are in their prime.
So, why not celebrate the occasion by whipping up a delightful fruit tart? It just makes sense!
This tart is a true crowd-pleaser, featuring a buttery shortbread crust that perfectly complements the creamy filling. And oh, let's not forget the zingy burst of flavor from those fresh, juicy fruits. It's a patriotic treat that will have everyone reaching for seconds.
Let's start with this Fourth of July fruit tart recipe.
Admittedly, I placed the fruits on the tart in one section, which was an easy solution.
But, if you're up for it, you can easily transform this holiday dessert into a mini festive flag fruit tart. Just arrange the fruits strategically to resemble stars and stripes.
It'll give your tart a patriotic touch and make it the highlight of the party!

I've constantly spied these wonderful fruit tarts at the grocery stores, so I wanted to make one. I knew I wanted a flaky, lightly sweet cookie crust, so I came up with a shortbread cookie recipe. When thinking of the filling, I immediately thought of a citrus flavor, so I thought of lemon curd. The rest fell in place; the results are this sweet, citrus, fruity summer dessert!
I made this dessert for the 4th of July, but realistically it is something you can make year-round. During the summer, fruit is abundant, and it's fun to incorporate it into a recipe for my family. Also, add whatever fresh fruit to this tart you like. Summer peaches would be amazing on this tart.
Why You'll Love This 4th of July Fruit Tart
No-Bake Filling – You'll bake the crust, but the filling is a no-bake.
Full of Fresh Fruit – If you love fruit, then this dessert is for you. It's full of fresh, delicious fruit for a summer treat.
Shortbread Crust – It features a buttery and crisp shortbread crust that adds a delightful crunch to every bite.
Filling – The creamy filling made with cream cheese and lemon curd delivers a tangy and luscious flavor combination.
Fresh Fruit – The fresh fruits on top provide a burst of sweetness and vibrant colors, making the tart visually appealing.
Customize This Tart – The recipe is versatile and can be easily customized with different fruits or variations of the filling to suit personal preferences.
Festive Dessert – It's perfect for the 4th of July or any occasion, bringing a festive and patriotic touch to the table.
Ingredients You'll Need to Make this Fruit Dessert for 4th of July
Flour: The flour in this recipe forms the base of the tart crust, providing structure, texture, and stability when combined with the other ingredients.
Baking Powder: Helps the crust rise slightly for a lighter texture.
Salt: Enhances the overall flavor of the crust.
Butter: Provides richness and contributes to the tender texture of the crust.
Powdered Sugar: Adds sweetness and helps to bind the crust ingredients.
Cream Cheese: Forms the creamy base for the filling and adds tanginess.
Lemon Curd: Provides a zesty and vibrant lemon flavor to the filling.
Whip Cream (or coconut cream): Adds a light and fluffy texture to the filling.
Additional Powdered Sugar: Sweetens the filling and can be adjusted according to personal preference.
How to Make This Shortbread Fruit Tart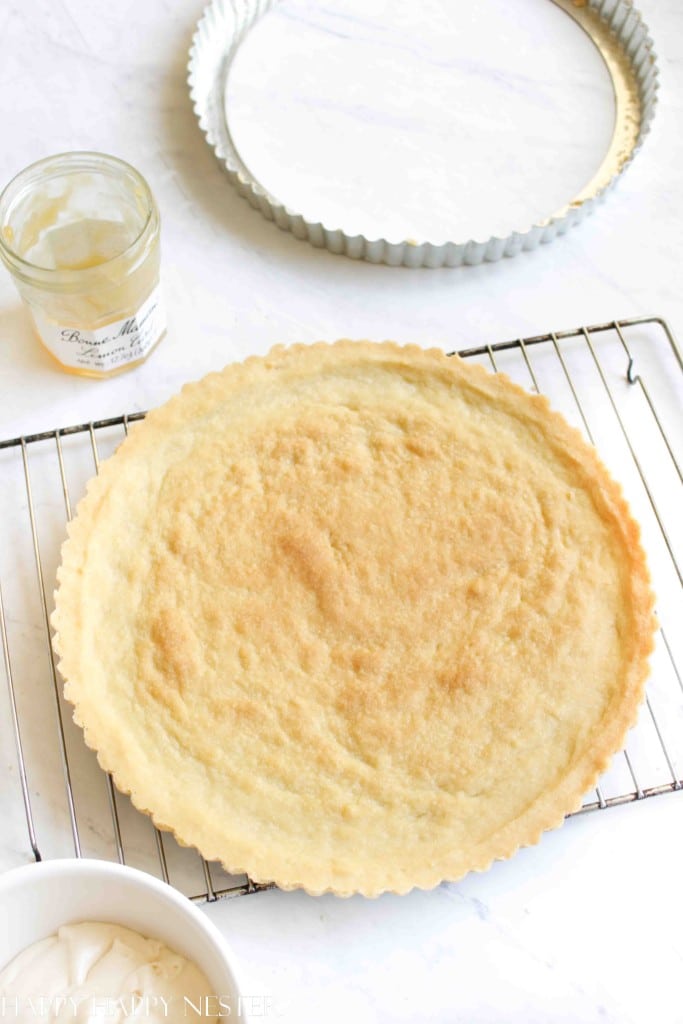 Step 1 – Make Fruit Tart Shortbread Crust
This part comprises five ingredients mixed and molded in the special tart pan. The crust is the only part that you'll bake.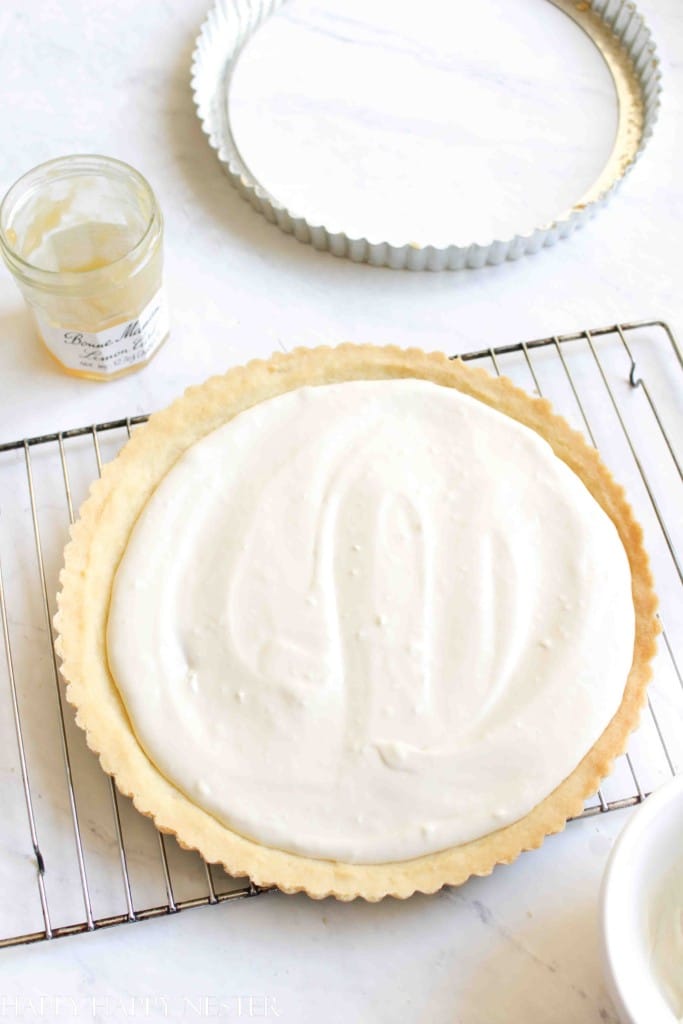 Step 2 – Mix the Filling
Mix the cream cheese, powdered sugar, and lemon curd in a bowl. Pour the filling into the cooled tart and spread evenly.
Step 3 – Top with Fresh Fruit
Top with fruit that is clean and dry. Refrigerator for an hour and serve cold.
Fruit Tart
Here's a fresh summer dessert recipe, the 4th of July Fruit Tart. It's an easy recipe with a sugar cookie crust topped with a creamy citrus lemon curd that's sweet, flavorful, and perfect for summer. If you like fresh fruit, then you'll fall in love with this delicious fruit dessert!
Ingredients
Shortbread Crust
2

cups

sifted flour

Sift flour and then measure.

¼

tsp

baking powder

¼

tsp

salt

1

cup

butter

soften and room temperature

½

cup

powdered sugar
Lemon Filling
16

oz

cream cheese

softened

1

cup

lemon curd

½

cup

whip cream

I used coconut cream since my husband is allergic to whip cream, but whip cream works well for this recipe.

½

cup

powdered sugar

You can double this amount if you like your filling to be a tiny bit sweeter.
Fresh Fruit
12

oz

raspberries

12

oz

blueberries

6

oz

blackberries

12

oz

strawberries

sliced

mint leaves

I used the mint for color and it's optional
Instructions
Crust
Sift flour and measure. Next, sift the flour and baking powder, and salt together.

Mix butter with sugar until very light and fluffy. Add flour mixture and combine thoroughly.

Mold the dough into a grease tart pan. Make sure to distribute the dough in the pan evenly.

Bake at 300°F. 20 to 25 minutes. Or until golden.

Remove from the oven and let cool on a baking rack.
Tart Filling
Whip the cream cheese with a mixer. Add the powdered sugar, lemon curd, and cream to the filling.

Thoroughly blend ingredients and fill the cooled crust with mixture.
Fresh Fruit Layer
Wash and dry fruit thoroughly.

Slice strawberries and place them on the tart. Place the rest of the berries on the pastry as well. You can arrange them in a pattern, flag, or randomly as I created.

Chill tart for a couple of hours until serving. The tart filling should firm up in the refrigerator.
Nutrition
Serving:
1
serving
|
Calories:
727
kcal
|
Carbohydrates:
57
g
|
Protein:
8
g
|
Fat:
54
g
|
Saturated Fat:
32
g
|
Polyunsaturated Fat:
2
g
|
Monounsaturated Fat:
13
g
|
Trans Fat:
1
g
|
Cholesterol:
143
mg
|
Sodium:
593
mg
|
Potassium:
297
mg
|
Fiber:
5
g
|
Sugar:
49
g
|
Vitamin A:
1876
IU
|
Vitamin C:
36
mg
|
Calcium:
122
mg
|
Iron:
1
mg
Tips for Making This Summer Dessert
You can make the crust ahead of time. Make it the day of or a couple of days earlier. If you make it a couple of months before serving, store the crust in an airtight container in the freezer. Thaw it thoroughly before adding the filling and fruit.
The filling contains cream, but I like using Silk's heavy cream substitute. Either type works well with this recipe.
If you want a thin glaze over the fruit, you can add a tiny bit of water to some apricot preserves. Brush it lightly over the fruit to make them shiny.
When it comes to picking fruit, add whatever fruit you prefer. I want to make this with some lightly grilled peaches brushed lightly with honey.
You'll need an 11″ tart pan to make this recipe. The cool thing about this pan is the bottom comes out that making it easy to remove the tart from the pan.
FAQs
How long does a fruit tart last in the fridge?
A fruit tart can usually hang out in the fridge for around 2 to 3 days. Make sure to keep an eye on it since the exact time can depend on what ingredients you've used and how fresh those fruits are.

Just remember, as time goes on, the tart might start to lose its texture and flavor. The fruits can get a bit soggy, and the crust might go soft. So, to savor the best taste, it's best to gobble it up within the first couple of days after popping it in the fridge.
What is the fruit tart filling made of?
A fruit tart filling is like the scrumptious gooey goodness that goes inside the tart shell. In this recipe, there is cream cheese, lemon curd, whipped cream, and powdered sugar. It's a delightful combo that adds creamy richness, tangy zing, and just the right touch of sweetness.
What is the history of fruit tart?
Fruit tarts have been enjoyed by food lovers for centuries, and their exact origin is a bit hazy. However, they have roots in European culinary traditions, particularly in France and England. Bakers in these regions began creating tarts by combining buttery crusts with seasonal fruits to make a delightful dessert. Over time, the concept spread and evolved, leading to the fruit tarts we know and love today.
How do you keep fruit tarts from getting soggy?

To keep the fruit from getting all mushy, the trick is to assemble your fruit tart right before you serve it. You can totally prep ahead by making the crust, whipping up the filling, and washing those fresh fruits. But wait until the very last minute to put it all together.
Can fruit tarts be left out overnight?

Since the fruit and the filling are perishable, it is best to cover it in plastic wrap and store it in the refrigerator for a couple of days.
Should tart be served hot or cold?

To get the tastiest experience, this tart is best when you serve it either at room temperature or straight out of the fridge.
Helpful Tools
Tart Pan – A 11″ tart pan with a removable bottom is essential when making this dessert.
Lemon Curd – You can make homemade curd or buy a jar of lemon curd in the grocery store.
Cake Stand – This impressive dessert is stunning when placed on a beautiful cake stand!
---
---
Check out these fruity summer desserts:
Thanks so much for joining me! Here are some awesome 4th of July Recipes for you!
Happy Baking,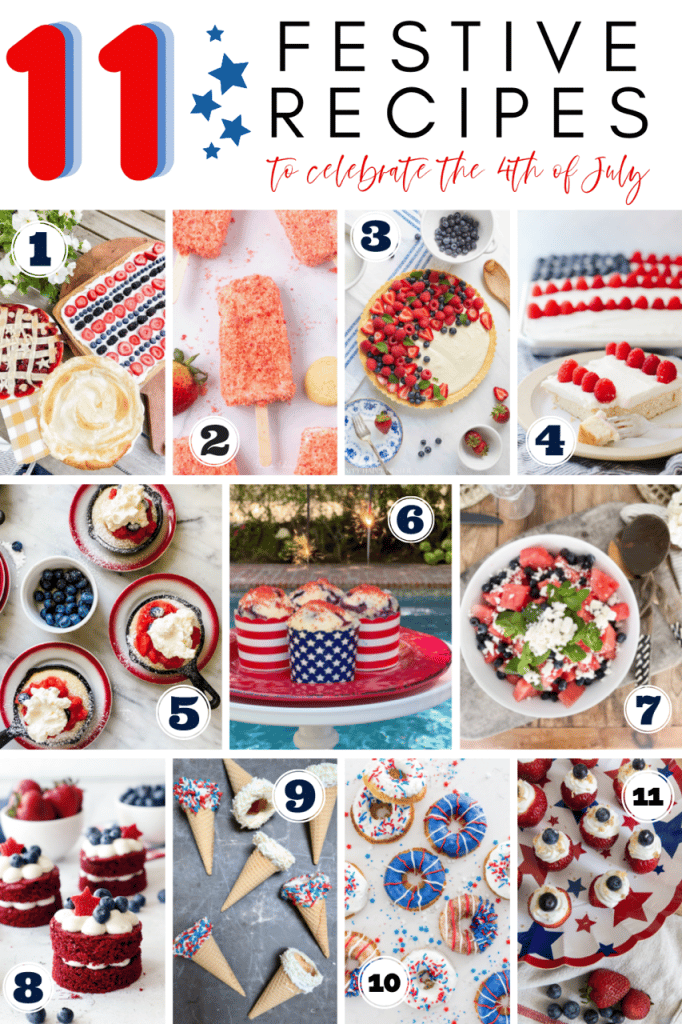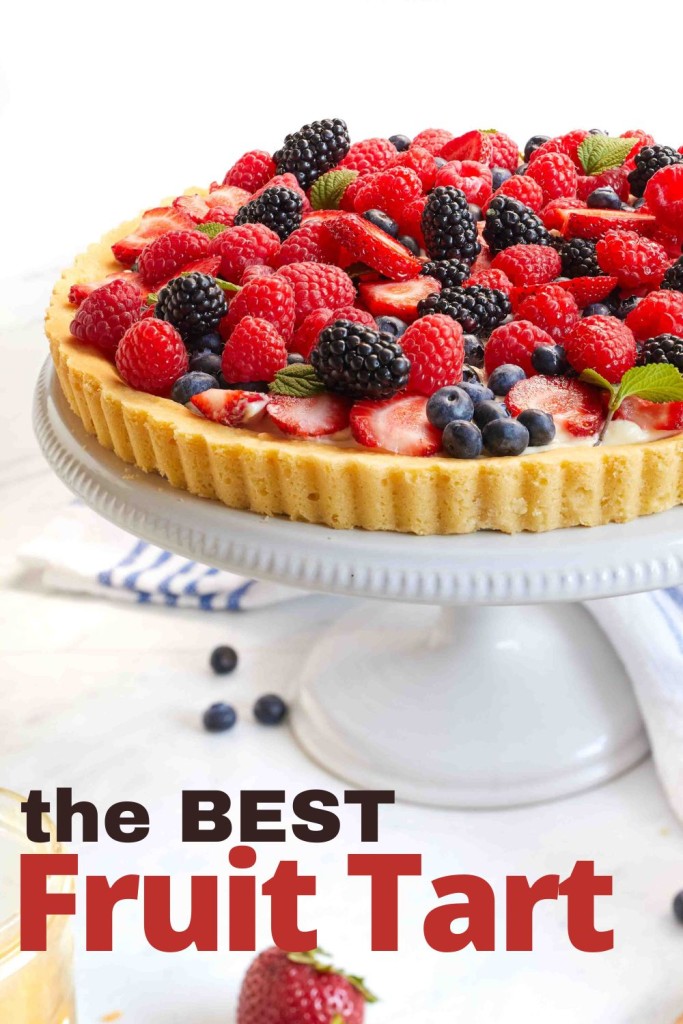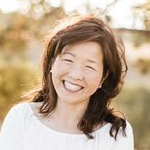 Latest posts by Janine Waite
(see all)