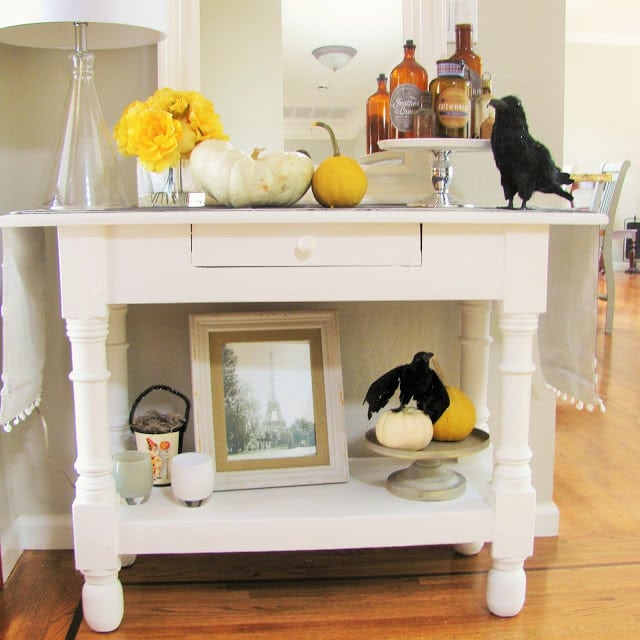 I'm in love with chalk paint and Craigslist. You see, I find great inexpensive furniture on Craigslist and then after a bit, I chalk paint them.
~ A Note About the Nester ~
When we first moved into our home, I bought a cheap set which included a table and two tables. It was in our entryway for three years and I covered it with decor and fabric runners to hide the ugly table.
I've wanted to find a beautiful table for our entryway, and I've been looking in stores for a while now. Finally, I found a table on Craigslist and quickly went to buy it and pick it up in our neighborhood. Well, the price was right, and the size was perfect for the space. I placed it near the door and let it sit there for a while until I was sure what color I wanted to paint it. Also, it wasn't an easy project since I first had to paint the walls a lighter color, they went from brown to a light grey. So, after a couple of months, the area was ready for a new table, and it's fresh new look. I painted the table Annie Sloan's, Pure White. For those of you who aren't familiar with chalk paint, it adheres to lots of surfaces and requires very little prep. For this project, I only cleaned the table with a damp cloth and didn't sand it at all.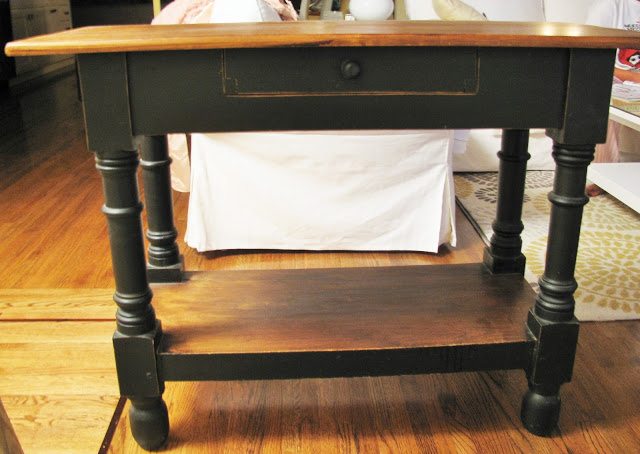 This table took about three coats of chalk paint since the overall color was pretty dark. In between each layer of paint, I did lightly sand it.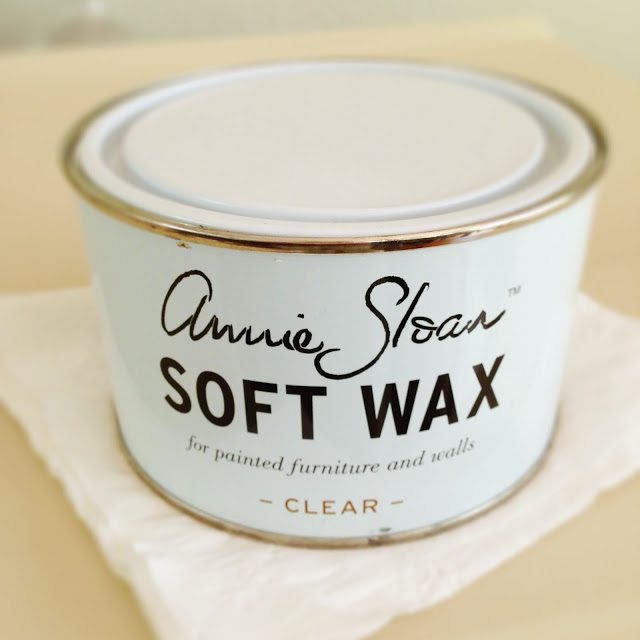 Once, I covered the table, the final coat I applied was Annie Sloan's clear wax. The wax provides a seal to the wood and has a light slippery surface. It was interesting since the other day, I had a pumpkin sitting on the table and overnight the pumpkin collapsed into one gooey watery mess. Luckily, I had finished the surface with two coats of wax so the table withheld absorbing the moisture. The wax does seal and protect and now I know it through experience.
Here are some Happy Happy Nester's Chalk Paint projects.
I'm in love with chalk paint, and its ease and the results are awesome. If you haven't tried it yet, I hope you do soon. Start with a little project and see for yourself. There are a lot of brands out there, and you can actually make your own. Whatever you use, I'm sure you'll be hooked and you'll start painting everything in your home. Share with us your projects by leaving a comment.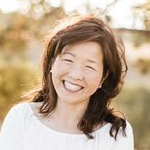 Latest posts by Janine Waite
(see all)