Join me, and let's look at Amazon Thanksgiving Tablecloths together to prepare for the upcoming holiday.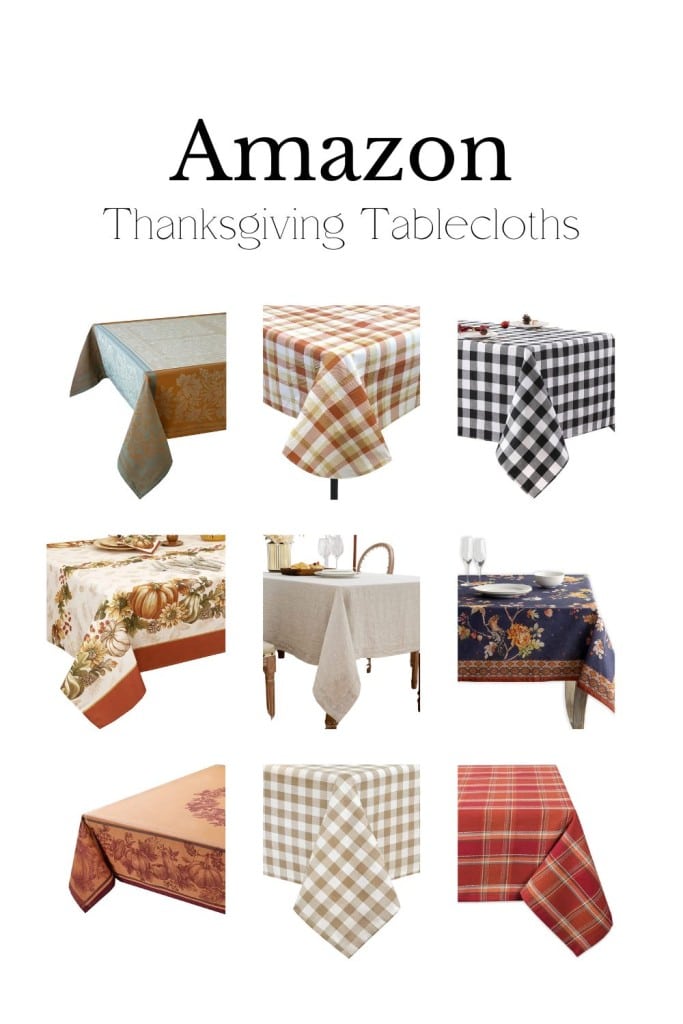 Runners and liners like these are some of the most accessible decorations in your home for the holidays, come on and let's start styling!
Here is a comprehensive collection of festive tablecloths for Turkey Day!
Check out these decor choices to find a potential option for your dining table!
Amazon Thanksgiving Tablecloths
PLAID
Who adores the pattern, plaid? I love it, mainly when it's laid out on my table. Since I am such an obvious fan, I had to include a section on this type of tablecloth. Here you will find six options of the prettiest plaid tablecloths from Amazon!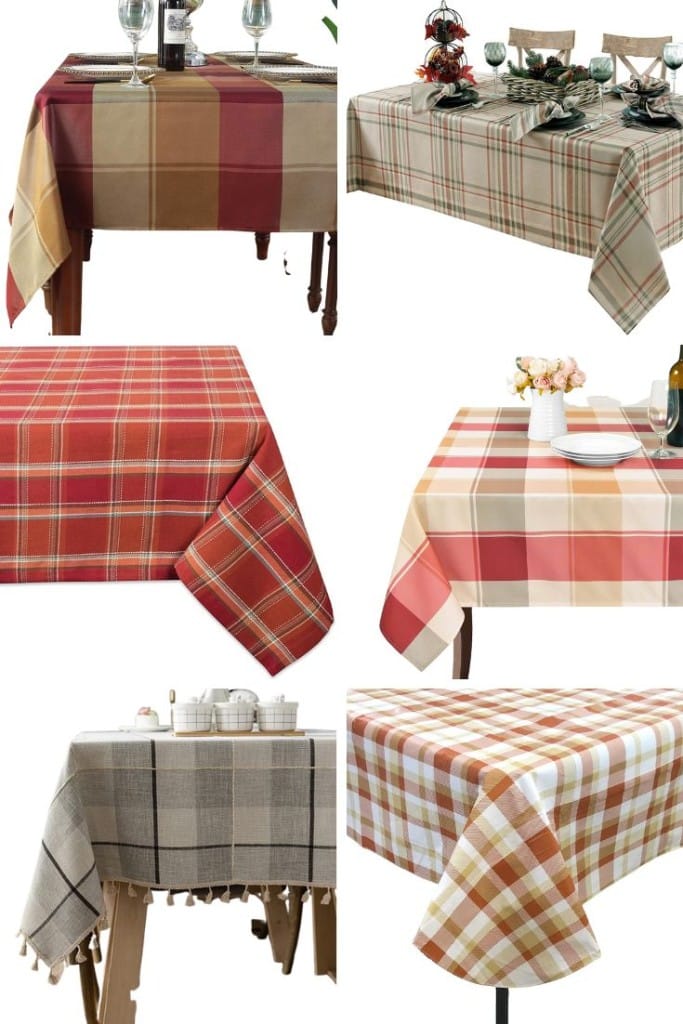 Sources: 1 l 2 l 3 l 4 l 5 l 6
FLORAL
Next up, we have floral pieces! Whether you have a floral centerpiece, one of these runners will achieve that greenery look. Plus, if you choose to purchase one of these decorations, it will have more than one use for more than one holiday/season!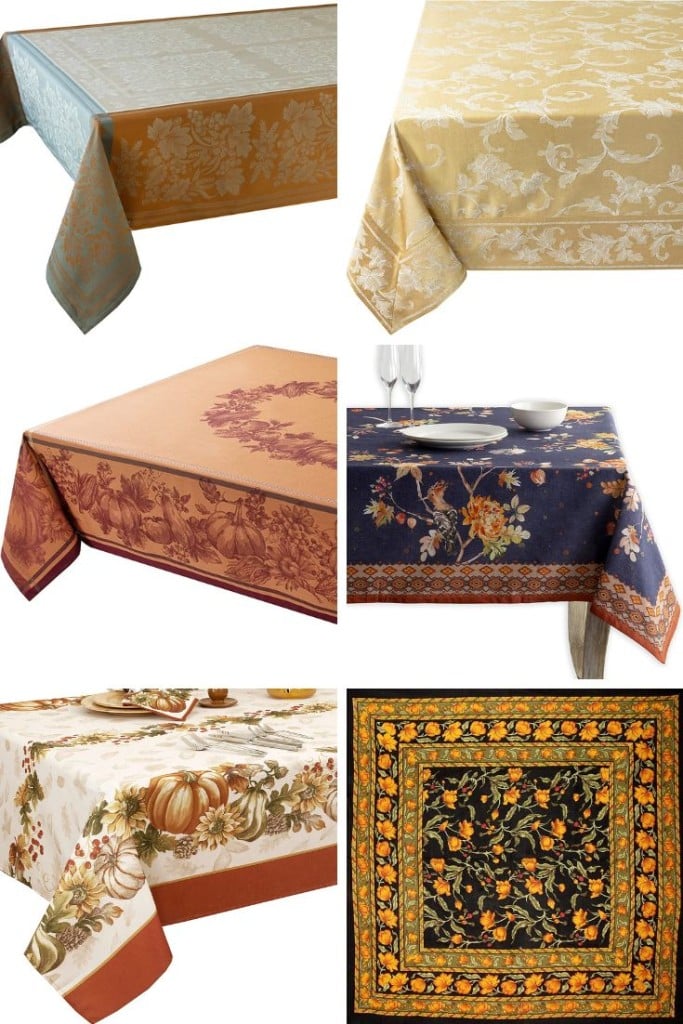 Sources: 1 l 2 l 3 l 4 l 5 l 6
GINGHAM
People always ask me, what is the difference between gingham and plaid? Well, gingham is usually only made up of two colors, while plaid consists of various colors. So if you're looking for a simple pattern, check out these Thanksgiving options!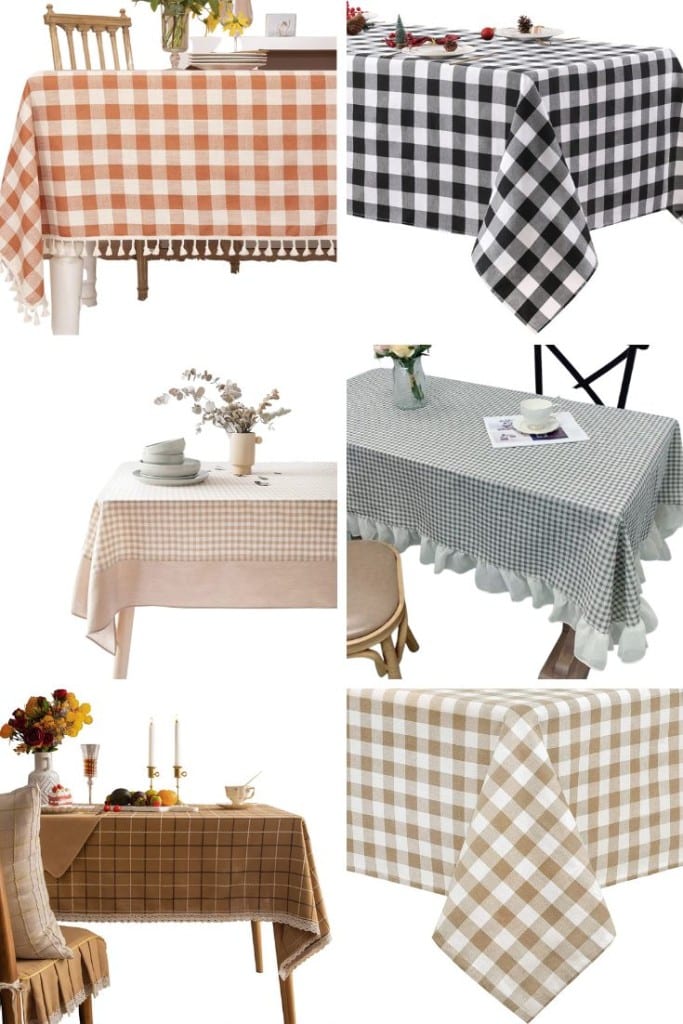 Sources: 1 l 2 l 3 l 4 l 5 l 6
SOLID
Last but not least, we have solid options that happen to be linen. These are some of the best you can buy. Seriously. Linen tablecloths from Amazon are true to their description. Enjoy a memorable holiday with one of these decorations on your dining table!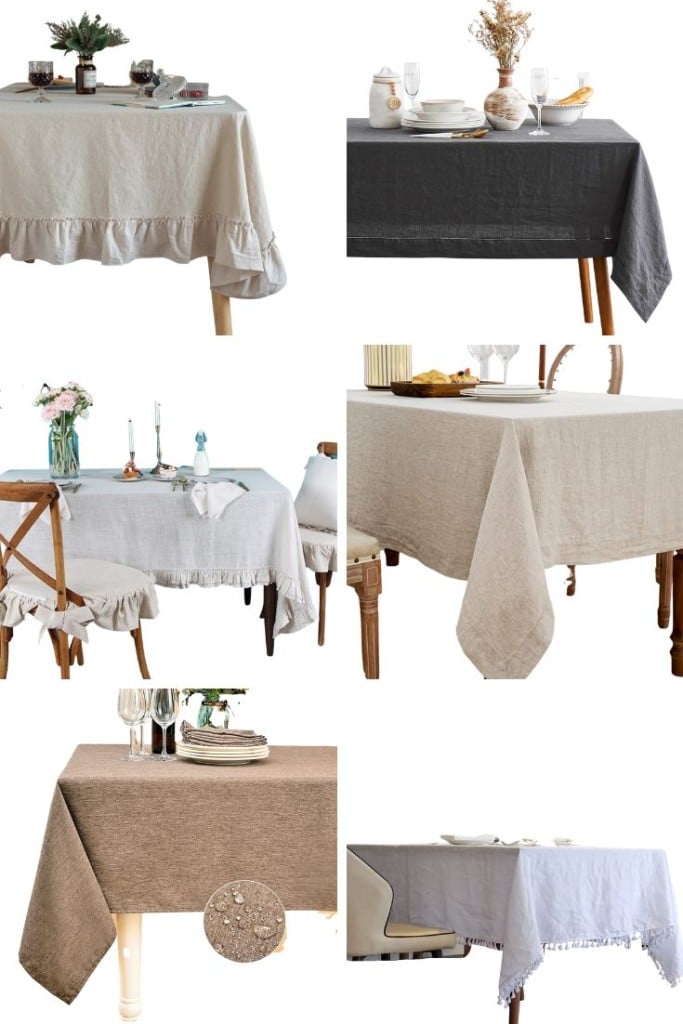 Sources: 1 l 2 l 3 l 4 l 5 l 6
---
Hello!
Thanks so much for clicking on this post 😀 I always have a good time creating Boutique of the Week, especially for a holiday.
Thanksgiving is less than two weeks away, so time is ticking! I hope you found a runner (or two) for the special day and many future holidays.
Thanks again for spending time with me. See you next time on the blog!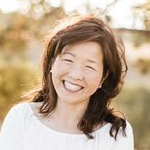 Latest posts by Janine Waite
(see all)