Leaves are falling, and the next holiday is calling with Anthropologie Thanksgiving cookbooks, plates, decor, and more!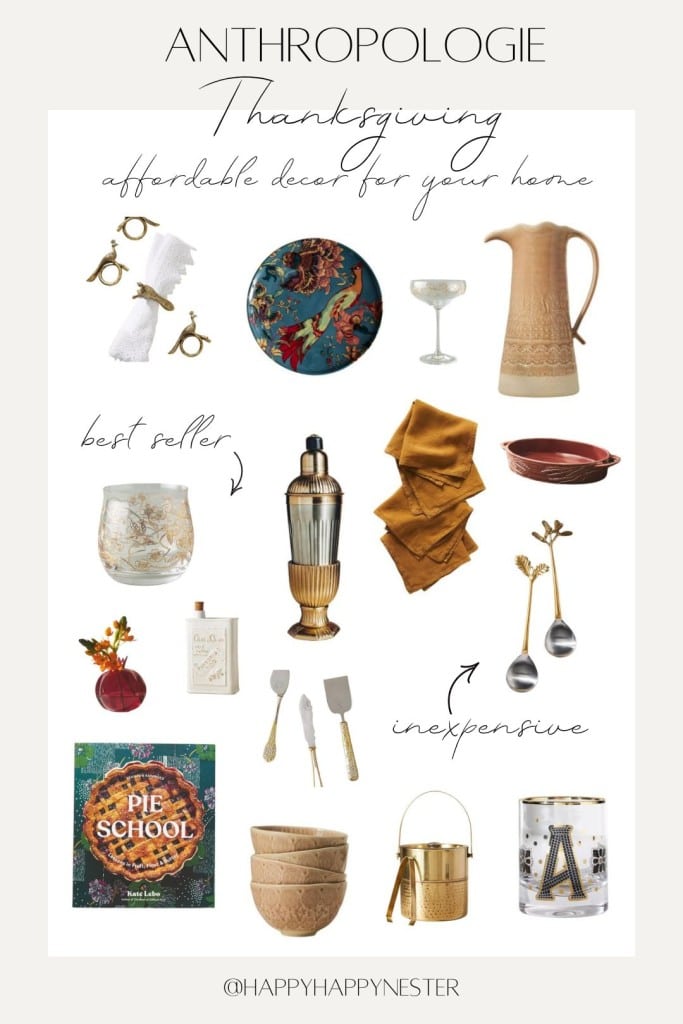 Browse through endless options of gorgeous decorations to design your festive table setting!
Together, we can prepare the perfect table for Thanksgiving while entertaining loved ones for the holidays.
A
Anthropologie's One Goal
This brand aims to make your dinner table and home festive this holiday.
First off, let's talk table settings.
Well, Anthropologie's got you covered.
What Anthro Has To Offer
They have these stunning options for your home.
Placemats
Bowls
Candleholders
Tablecloths
Mugs
And I also love their unique and beautiful dinnerware.
But the real star of the show? The eye-catching centerpiece.
Thanksgiving Table Decor
Anthropologie's collection of candles and candleholders is to die for.
They have charming candlesticks, lanterns, and even scented candles that'll make your home smell fabulous.
And let's remember the napkins and napkin rings!
They've got some adorable ones with autumn-themed motifs. It's like adding a little piece of art to your table.
Wide Assortment
You can use it throughout the whole holiday season.
The warm, earthy tones and natural textures will seamlessly transition from Thanksgiving to Christmas and even New Year's Eve.
So, if you want your home to have the fall coziness and sophistication for this holiday season, head to Anthropologie.
Trust me, your dinner table and home will thank you for it.
Centerpiece Decor
Dishware
Miscellaneous Decor
Anthropologie Thanksgiving
CENTERPIECE DECOR
If you're into adding a touch of boho-chic, vintage vibes, or just some plain ol' artistic flair to your space, you've probably stumbled upon their treasure trove of unique goodies.
CANDLES
First of all, they've got these excellent candleholders. There's nothing better than having adorable candleholders around your home for the holidays.
PLACEMATS
I love their placemats. They're one of a kind and something you'd want on your Thanksgiving table. They're like little pieces of art for your dishes to sit on.
DISHWARE
Oh man, you won't believe the fantastic Thanksgiving dishware I found at Anthropologie this year! They read my mind and knew I needed to up my Thanksgiving decor.
First of all, the designs are just out of this world. Who knew plates and platters could be so darn beautiful? They've got this rustic, earthy vibe going on with all the warm fall colors and intricate patterns.
It's like they took the essence of autumn and put it on a plate. The turkey platters are excellent as well. They're huge, which is perfect because you know we need a big ol' turkey on that table.
And they've got this hand-painted, almost vintage look that screams "Thanksgiving tradition." The best part is that you can mix and match everything, so it's manageable.
You can create your own unique Thanksgiving table setting that's as unique as your family's traditions.
So, to elevate your Thanksgiving game and impress your guests this year, check out Anthropologie's Thanksgiving dishware.
They took everything we love about the season and put it on your dinner table.
Cheers to a cozy, stylish Thanksgiving!
MISCELLANEOUS DECOR
Have you checked out Anthropologie's Thanksgiving decor this year? They've got all these cute, quirky little things that will make your Thanksgiving table look like it belongs in a magazine.
First off, those napkin rings – who knew that something as simple as napkin rings could be so darn charming? And wait to get me started on the cookbooks.
Anthropologie always seems to have the most beautiful cookbooks, and their Thanksgiving collection is no exception.
Then there are the bottle holders. You know, those things you put over wine or champagne bottles? Well, Anthropologie has some of the most unique and stylish ones.
But that's not all – they've got so many other little miscellaneous decor items, too.
So, if you want to spruce up your Thanksgiving decor game and add extra charm to your holiday table, you should swing by Anthropologie.
You'll leave with a bunch of stuff you didn't even know you needed, but hey, that's all part of the fun, right?
Happy Thanksgiving decor shopping!
---
Thanks so much for stopping by the blog to check out one of my favorite brands and find stunning decor for the home.
Anthropologie has such good finds, and I'm excited to hear what you've added to your cart 🙂
Thanksgiving is approaching, and I'm hoping this post helps you decorate and design your space to perfection.
See you next time on the blog!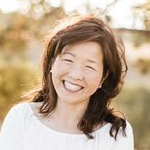 Latest posts by Janine Waite
(see all)