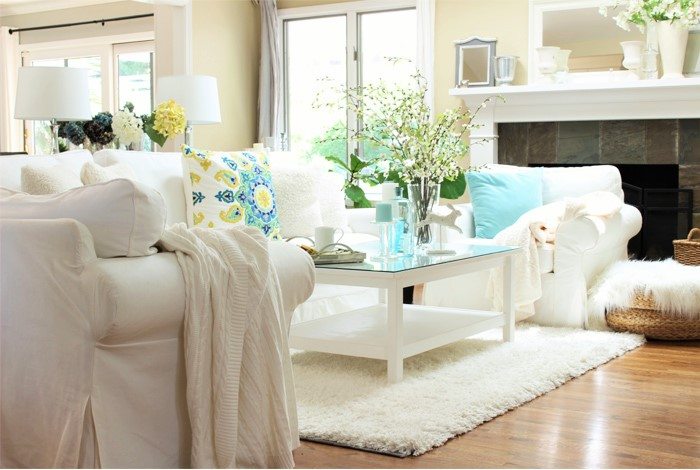 Five Tips to Brighten Your Home
Are you ready to brighten your home for the summer? Hello, and welcome and I hope you enjoyed Judy's gorgeous home, Life is Better at Home. What a group of talented girls in this blog hop and I feel so honored to be included among them. My dear friend, Summer from She Leaves a Little Sparkle was so kind to organize this summer event for all of you.
Alright, are you ready to get a little acquainted? My husband and I have lived in the Pacific Northwest for a good portion of our lives, and we experienced a few too many gray days. So, when we moved to Northern California, we were sun deprived and in great need of a bright home. Over the past six years, I have slowly transformed our living space into a cozy and light home. My family jokes about how everything in our house is some shade of white. I about died when we recently bought a white car and so now we are branching out of the house and white is penetrating every nook and cranny of our lives. I guess you can say it is pretty obvious that I crave a bright and light environment.
A Note About the Nester
While I was in college, I volunteered to decorate my friend's home for the holidays. I draped pine boughs on her chandelier and while I was up on a chair working, in walks a boy who introduces himself. This young man from Vermont eventually became my husband. We both remember this memorable moment of me showing off my decorating skills.

I realized that there are five easy things that I habitually use when I transform a room. Creating a new look involves a tiny bit of effort, but if you find yourself cramped for time and money, add a few things, and you'll still have beautiful results.
Here are five tips that will brighten your home. Let's dive in and brighten and change your home decor for the summer!
Pillows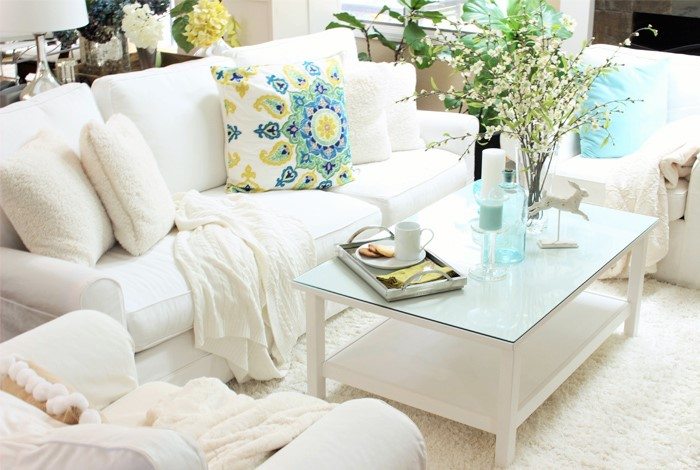 Pillows are an easy soft furnishing that instantly adds color and a new look. I especially love Pottery Barn pillows for a couple of reasons. Did you know that you can just buy the pillow covers? If you have a ton of pillows in your home, the last thing you want is another insert, so make sure you just buy the pillowcase. The upside is that it will save you some money. The other cool thing is that a cover is so easy to store, and you won't have a gazillion pillows. I also love how Pottery Barn pillows make such a beautiful statement. When I see their pillows in the store, I kind of feel that they get lost in the sea of others, but once home they add that extra pop of design and color. I also have a few of their faux sheepskin pillow covers that are so soft and dreamy, and they add a nice background for my beautiful Bre Embroidered Pillow Case.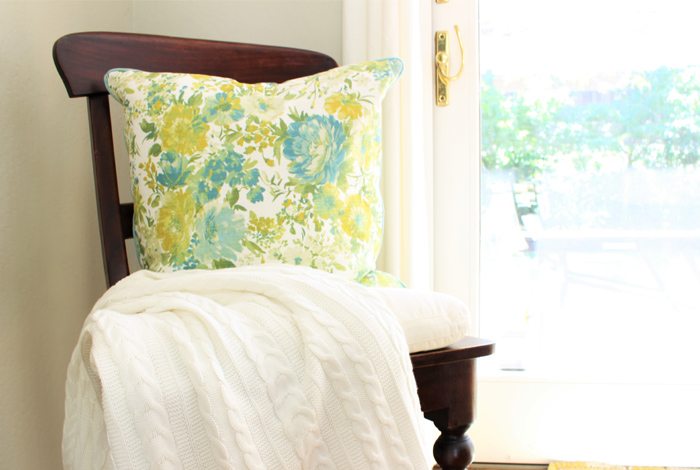 The second photo displays a floral pillow I found at HomeGoods. It has an old fashion 1960's style and I love its vintage style. Of course, many of my friends loved this pillow too, and they asked me where they could purchase it and I finally found a link for it.  Here is the website: EnVogue Floral Pillow
If you are on a tight budget, just change out one pillow that will make a bold statement and capture the look that you are after. All you need is one seasonal pillow and you'll be set to change up your living room throughout the year.
Throws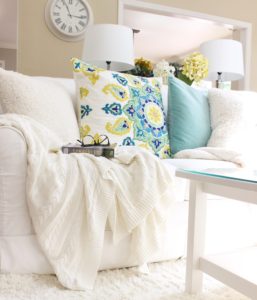 Since purchasing our white slipcover sofa, I'm all about throws. We drape them on our couches to protect them from any stains. I'll bring out my throws that match the different seasons and colors. It is an easy way to add color to any space, drape it over your sofa, in a basket, or over a chair. Of course, a beautiful white or cream one will brighten your room for the summer months. I adore this cozy and extremely soft sweater knit cream throw from Boll and Branch.
Drapes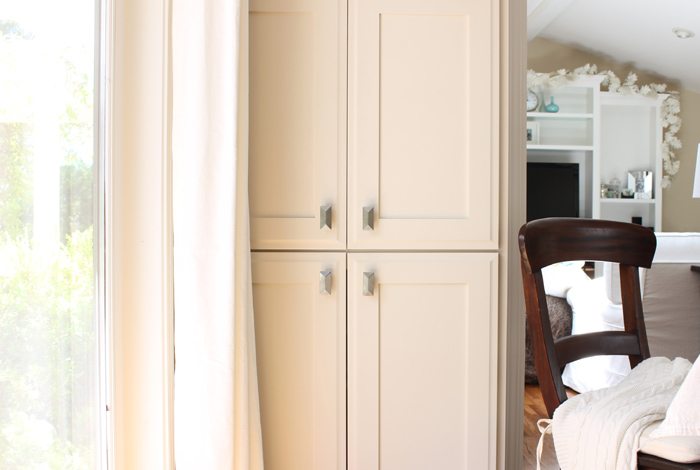 I bought some pretty inexpensive drapes from Target for our dining room, and I enjoy how they echo the yellow in our adjoining kitchen. I decided to brighten up the room, and so I found some lovely white drapes which when I exchanged them with our old ones, I instantly felt like a ray of sunshine was streaming in through the windows. So, for a mere $16 a panel you can transform any room into a big statement. I have a few different inexpensive drapes that I can exchange throughout the year, and I guess you could think of it as changing your purse with the seasons.
Flowers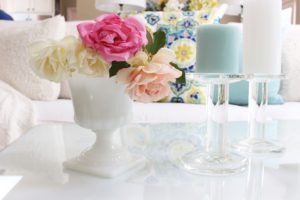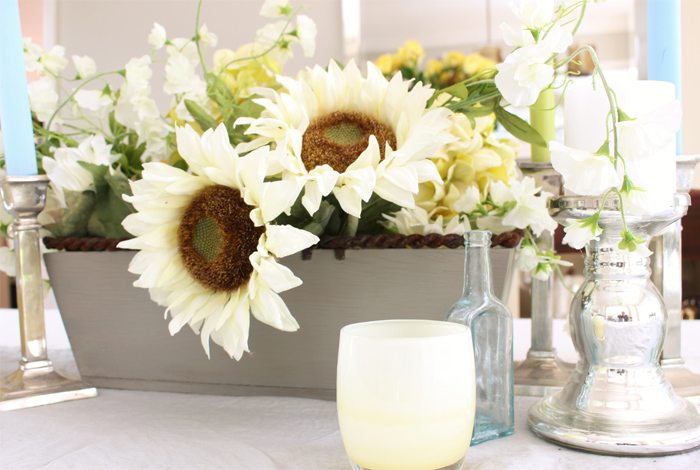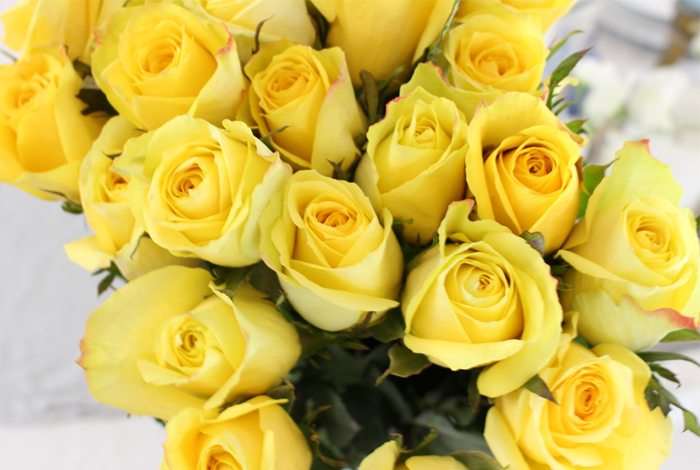 As some of you know I have a few hardware store plastic buckets that hold my ever growing collection of silk flowers, and I love to have them on hand to accent our home for the seasons. I also, like picking fresh, fragrant flowers from our garden, there is nothing that compares to them! On occasion, I'll splurge and buy flowers from our local grocery store, but I do try and find the cheapest deal. These yellow roses were on sale at Costco, and they were two dozen for $13. These little beauties will brighten your home and instantly fill your home with their splendid floral fragrance.
Knick Knacks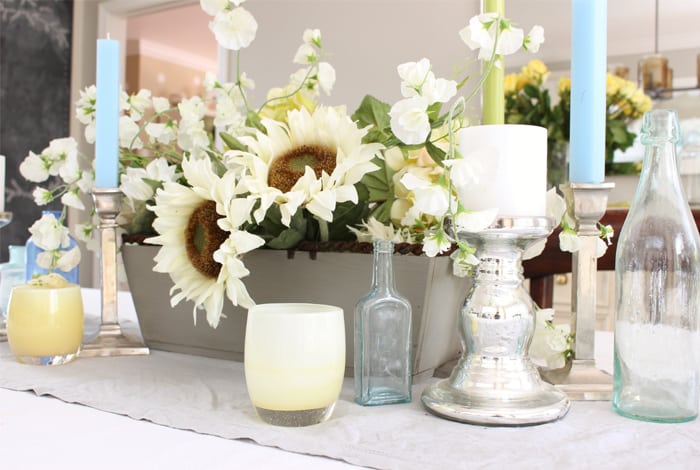 Don't you just love that term, knick knacks? I tend to use funny words, and my husband is always laughing at my old fashion way of speaking. Anywhoo, back to my knick, knacks, I try and lighten our home with glass since it is light and reflects light too. Also, placing a few colorful pieces adds that little accent that makes a room fresh, summery and light. Bring in seasonal pieces like candlesticks, antique bottles, table runners, table cloths and candle votives.
Thanks for the visit and spending part of your day with me. Happy collecting and decorating your home and let me know how you brighten your home for summer. I would love for you to visit my friend, Jennifer at The Grace House Interiors. Jennifer's home is so gorgeous, and I'm certain you will be inspired with all her great ideas.
Cheers,

Please visit my other friends' blogs for more lovely home pictures and great tips!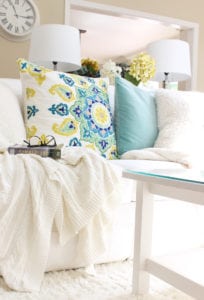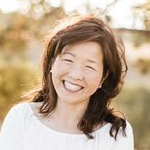 Latest posts by Janine Waite
(see all)