Holiday Cards
I thought it would be a great idea to have a weekly Wednesday post that will help you get through the holiday tasks. It can be so overwhelming and I know last year I had a difficult time getting things done since I didn't have a list to guide me. It should be a season in which we enjoy family and friends. So, I feel if we can organize our projects, we'll be able to get everything done in a timely matter and not stress too much this holiday season. Don't you think the key is to start early so that we aren't caught off guard? I'm not a fan of leaving everything till the last minute. So, this year I'm starting a new holiday tradition, I'm taking care of our cards the week after Halloween, do you want to join me?
~ A Note About the Nester ~
Are you a list or a misson person? So, do you always have a list of things to accomplish or do you single out one thing that takes you on a mission to the store? I kind of fluctuate back and forth, hehe!
I wanted to make sure we keep this post light, so I thought you would enjoy a laugh! I just love this image from the movie, Elf! Of course, I added my own graphics for this post.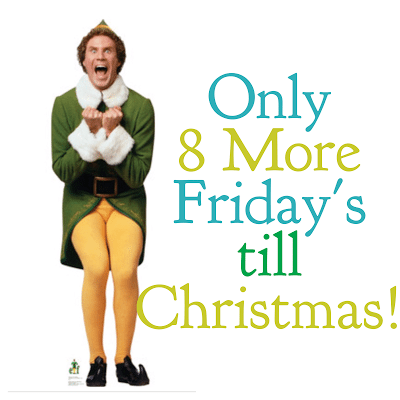 Let's get started! This week mission (if you choose to accept it) is getting your holiday cards and list in order.
1. List
One thing that I do every year is save all our cards and just double check the following year that I have the correct addresses for our friends. Also, if you haven't recieved a card from some friends, I usually take the time to trim the …… list. This year we are sending out 65 cards and I ordered an extra five cards just in case.
2. Print your list!
Also, it is nice to get your list ready to print out. So, if you can, type up your list on a your computer and that way you'll have it every year. This method does save some significant time, it prevents you from reinventing the wheel. This year, I might try generating the addresses into a label program. Usually I just print them out and cut and paste them onto the envelope.
3. Card Choices
Check out the different card companies. I have ordered from Shutterfly, Tiny Prints and Costco. This year the winner is Tiny Prints. I had a few discounts, 30% off on the whole order and Free shipping. Had a ordered yesterday I would've received half off our return labels.
I checked out having our address and reciepents address printed on the card, but the price was really expensive, 35 cents an envelope. So, I ditched this extra option.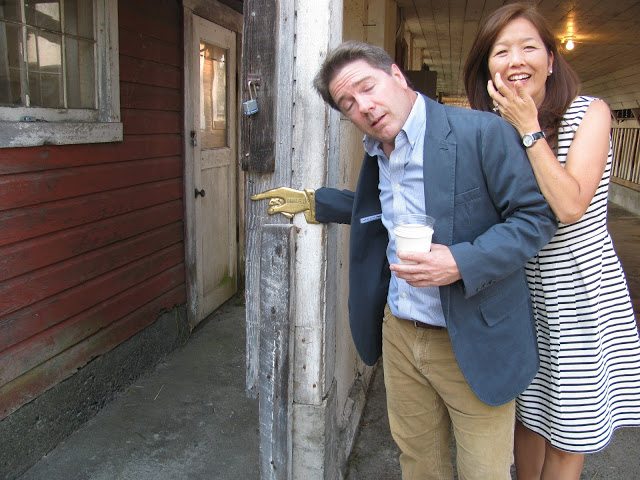 4. Photo Session
This is the toughest part of the whole process. I don't know about your family, but we have a few jokers in our gang! It's so difficult to get everyone to focus. Here is an example of my husband's sense of humor!
Ok, jokes aside, if you don't have a photo yet, try and take one in the next couple of weekends. You'll probably be all dressed up for Thanksgiving, so maybe take a nice photo then. We had two weddings we attended this summer, so we took that opportunity to take a bunch of photos in the beautiful countryside location. I did a post on how to plan your card, here is the link.  Also, decide on your clothes before the shoot. Everyone should be wearing the same color and possibly one person can stand out with a complimentary color.
5. Stamps
Once you have ordered your cards, take advantage of the wait time and go to the post office and get your stamps. The earlier you are the more selections you'll have. Here are this year's selection of first class stamps.
6. Writing Pens
Maybe you might want a fun colored pen to write some notes to friends and family. Note that if you have a dark card, you may need a metallic pen that is opaque so your writing shows up.
7. Holiday Letter
Also, if you write a little holiday letter, now might be a good time to organize your thoughts and write it before the cards arrive. We always have the kiddos write about each other and the results are pretty fun. Ultimately, my daughter writes about how much she adores her brother and he mostly writes how annoyed he is by her! My husband and I write about each other and we also, can have a fun time with our thoughts.
I think that I've listed all the things that I do to get my holiday cards ready to send. I hope you can get your head around your holiday cards and get this one task done soon. I really feel that it isn't too early for holiday planning, the earlier we can get things done the more enjoyment we'll have during the month of December! Our weekly Wednesday post is to encourage and inspire and hopefully not stress you out.
Cheers,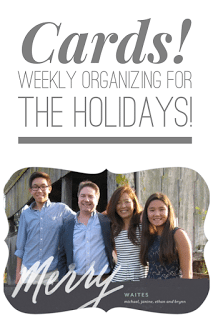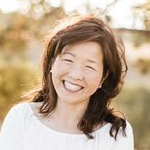 Latest posts by Janine Waite
(see all)