Let me tell you why I'm obsessed with Cookie Recipes For Summer. It's like the best thing ever, seriously!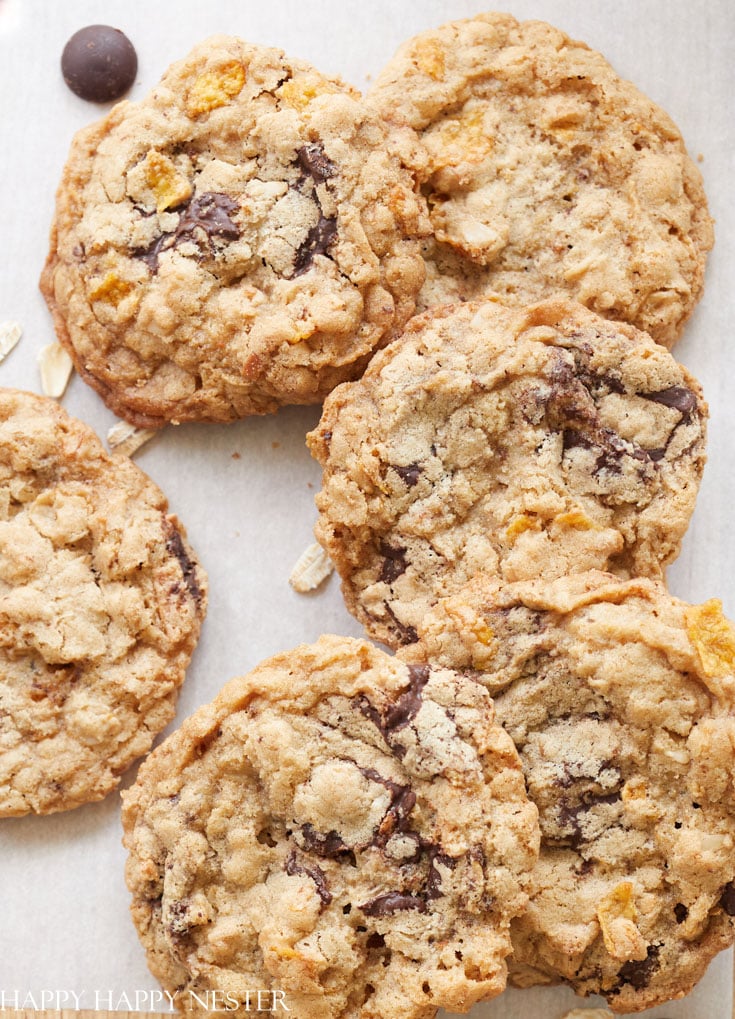 Picture this: a warm, sunny day, chilling by the pool, and you've got this irresistible craving for something sweet and delicious.
And that's where cookies come in, my friend.
First of all, cookies are super versatile. You can whip up a batch of chocolate chip cookies, oatmeal cookies, or even some fancy fruit-filled ones.
The options are endless!
Plus, you can customize them to suit your taste. Do you want to add some nuts? Go for it! Are you feeling adventurous? Toss in some coconut flakes or a sprinkle of sea salt. Trust me, experimenting with cookie flavors is an absolute blast.
But here's the best part: cookies are so easy to make.
You don't need to be a master chef to nail a killer cookie recipe. Grab your ingredients, mix them in a bowl, pop them in the oven, and bam!
You have a tray of warm, freshly baked cookies ready to devour. It's like instant gratification, my friend.
Saturday Chitchat with Janine – Volume 123
Hello there!
Now, let's talk about the summer vibes these cookies bring. When you bite a freshly baked cookie, it's like a burst of happiness in your mouth.
The warm, gooey center and slightly crispy edges are pure bliss. And when you pair that with a cold glass of milk or maybe a scoop of ice cream, you've got the ultimate summer treat right there.
OWhether you're heading to a beach picnic, a backyard barbecue, or a road trip with your buddies, cookies are the perfect snack to share and spread the love.
Who doesn't want to be the hero who shows up with a plate full of delicious cookies?
So, my friend, I love cookie recipes for summer. They're delicious, easy to make, and bring all the good vibes.
Whether baking them for yourself or sharing the joy with others, cookies are the ultimate summer treat.
Excuse me; I've got a batch of chocolate chip cookies calling my name. It's time to indulge!
Personal Note from Janine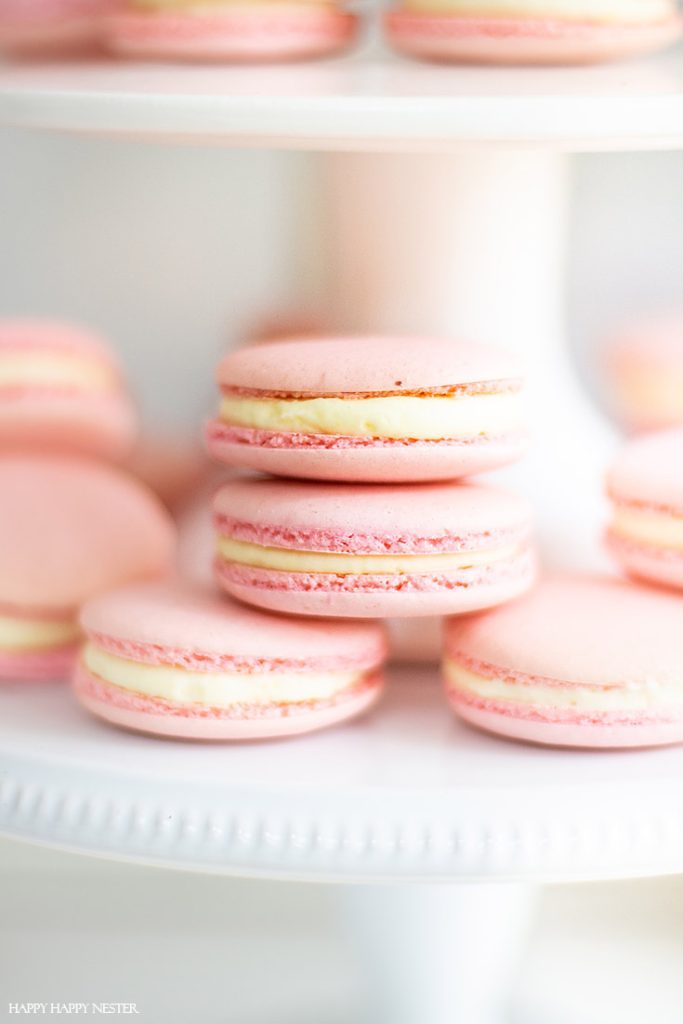 I enrolled my daughter, niece, and a few friends in a macaron baking class a few years ago.
The class was led by a talented French pastry chef who had previously owned a renowned pastry shop in San Francisco. It was a privilege to learn from someone with such expertise and experience in the world of French pastries.
Not only did we learn the intricate techniques of macaron-making, but we also discovered the secrets behind achieving those perfect, delicate shells and delectable fillings. Jean-Yves guided us through each step, from selecting the finest ingredients to mixing the batter and piping the macarons onto the baking sheets. It was a hands-on experience that allowed us to immerse ourselves in the art of macaron creation.
The experience was amazing, and attending a class in Jean-Yves' home kitchen adds an extra layer of authenticity and intimacy to the experience.
The macaron class Jean-Yves was a game-changer for me. I mean, his sabayon filling was like heaven in my mouth, unlike anything I'd ever tasted. Those macarons completely swept me off my feet, and now I'm totally obsessed with these little gems.
Have a wonderful weekend,

This Week's Inspiration – Cookie Recipes For Summer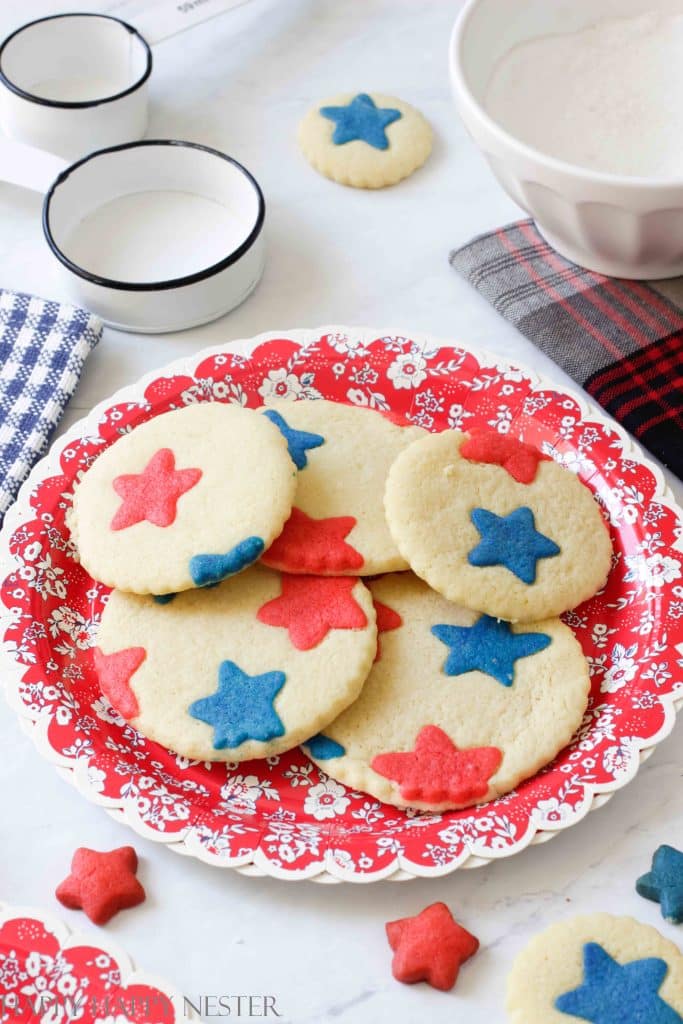 Make these adorable 4th of July Cookies for a fun and festive treat! Just follow my sugar cookie recipe, grab some cookie cutters, and don't forget to check out my helpful tips and tricks for creating them.
Get ready to enjoy a delicious and patriotic baking adventure!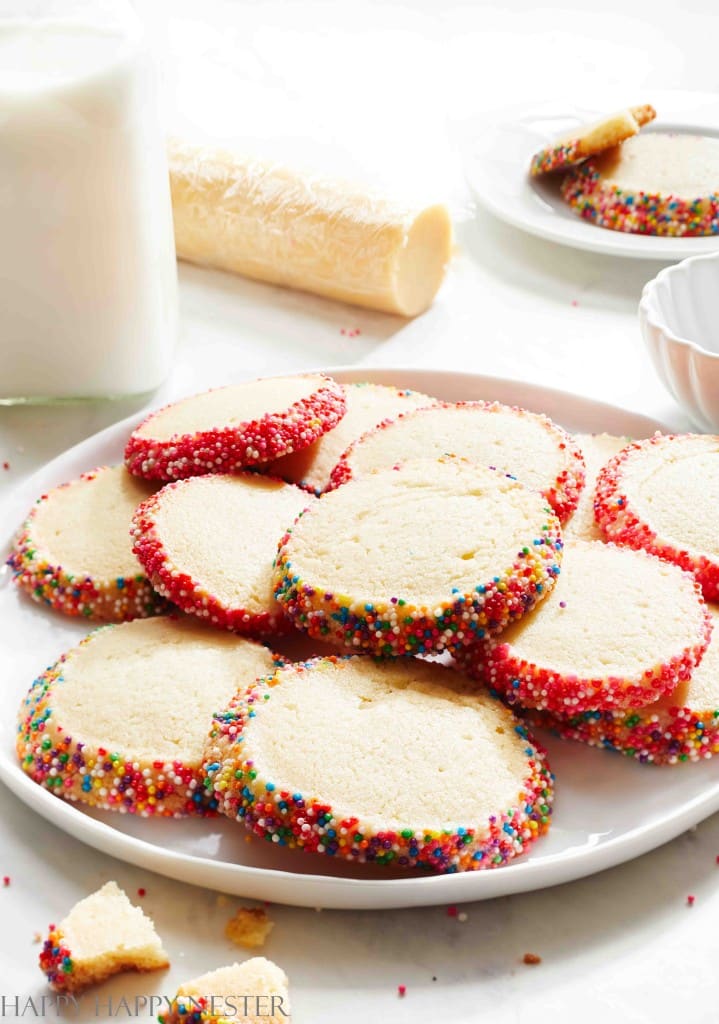 These cookies were popular during my childhood, and this Icebox Cookie Recipe is from my mom's cookie collection.
Add sprinkles, chocolate chips, or nuts, but anyway, you make them. They're convenient, simple cookies that will satisfy any cookie craving!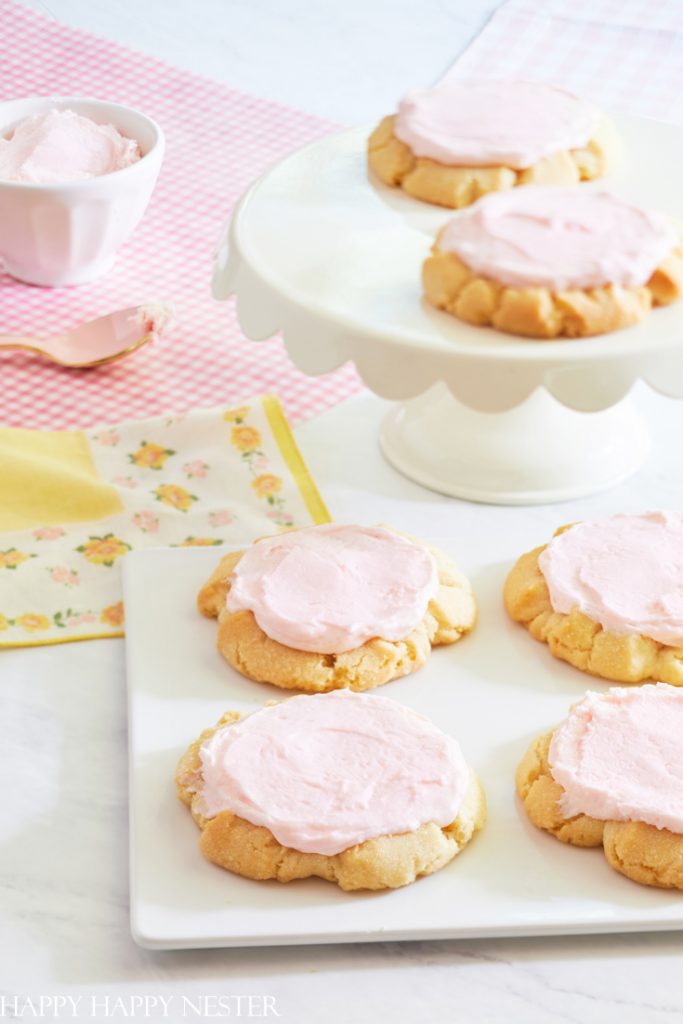 Do you love sugar cookies? This is a copycat version of the Crumbl Classic Sugar Cookie recipe.
This yummy cookie doesn't contain vanilla extract but rather almond extract. It has a fresh and surprising taste, and the pink frosting also has a hint of almond.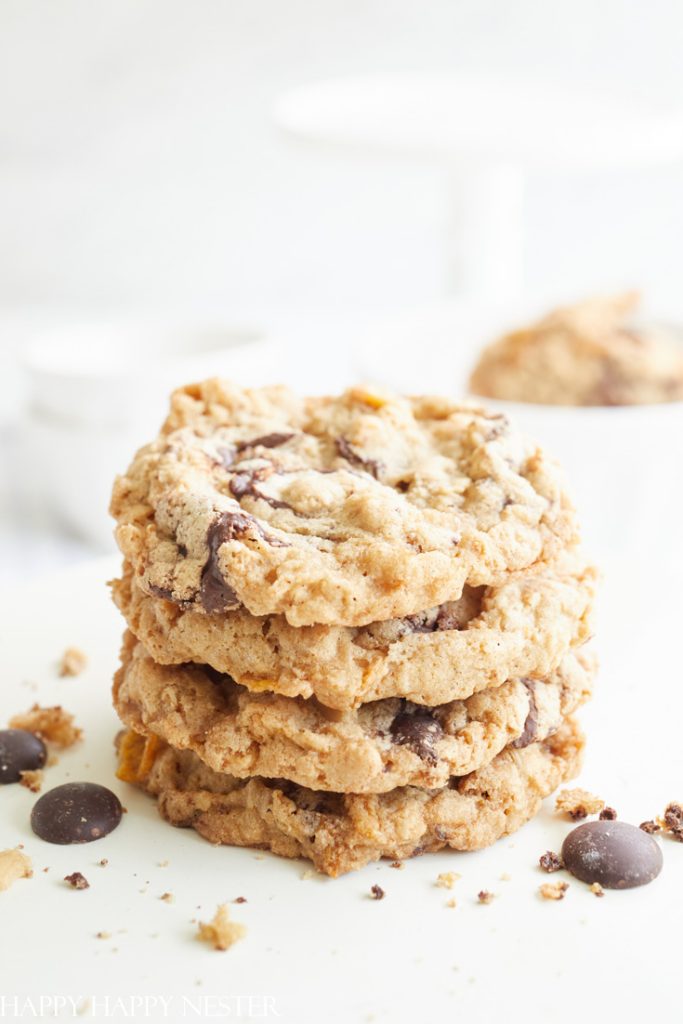 This Ranger Cookie Recipe blends oatmeal, coconut, cornflakes, and chocolate chips. This blend of yummy ingredients creates crispy edges with a slightly chewy texture.
You can substitute both the flour with my gluten-free flour blend.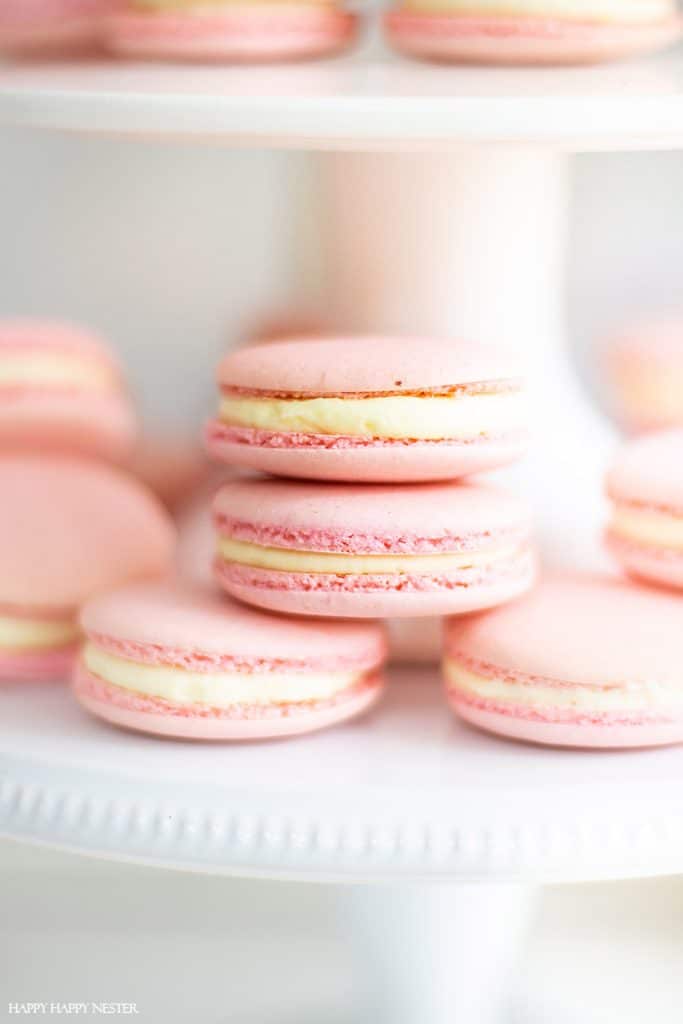 I have been obsessed with finding The Best Basic French Macaron Recipe for what feels like an eternity!
So, today I want to share the recipe that worked best for me. The buttercream filling is to die for and is the best I have ever tasted.
Boutique of the Week – Anthropologie Vase Dupes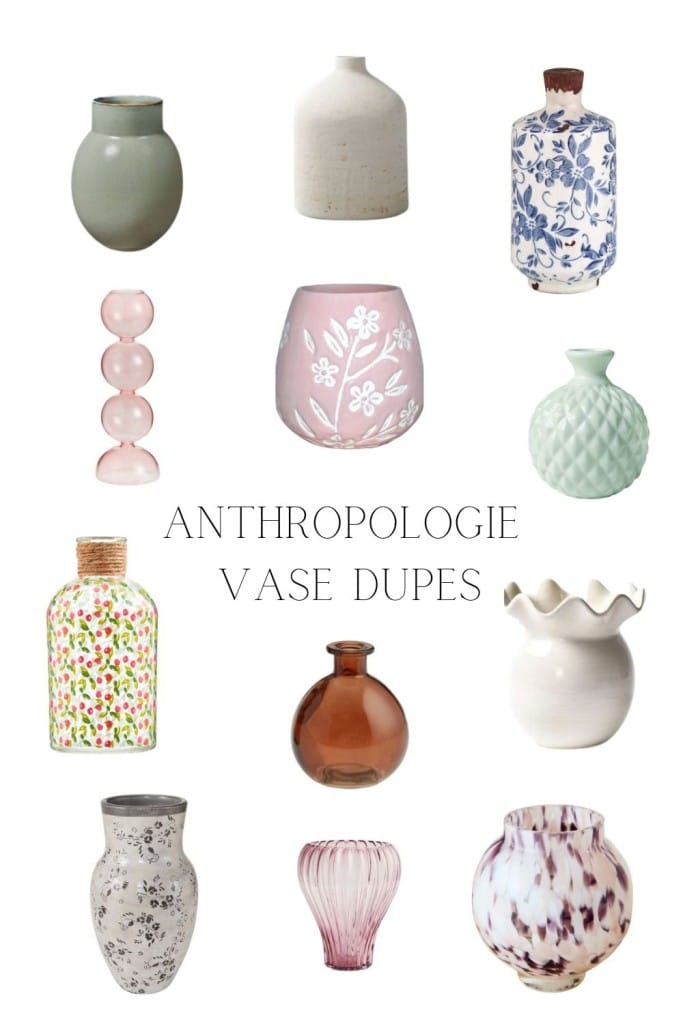 These dupes are like magical replicas that capture the essence of those beautiful Anthropologie vases but at a fraction of the price.
Who doesn't love a good deal? Am I right?
My Favorite Things – Cookie Recipes For Summer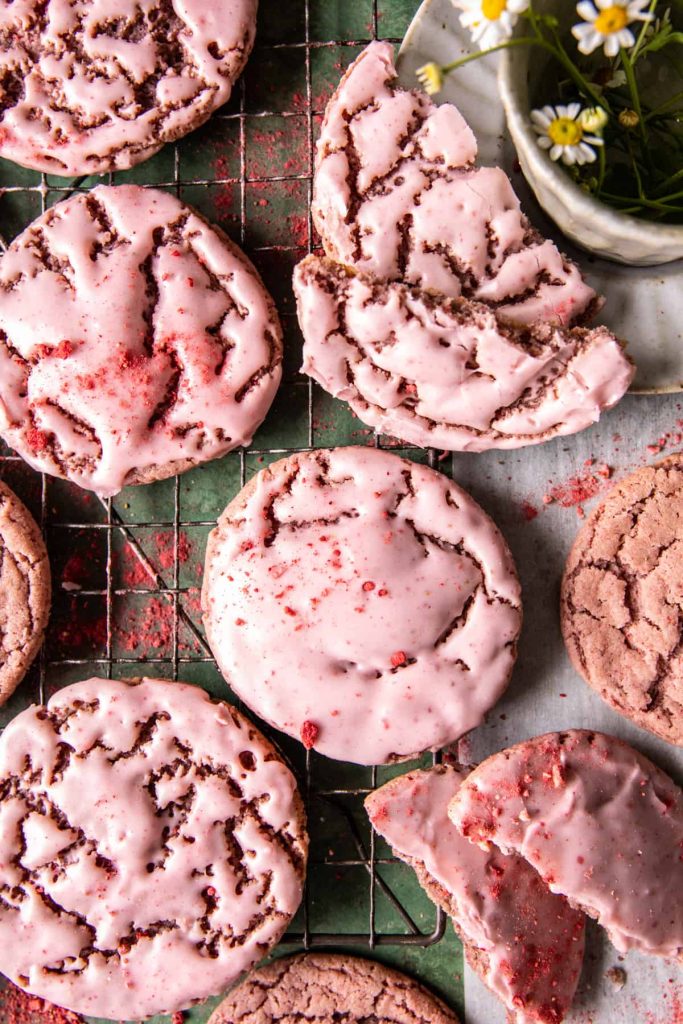 Double Strawberry Sugar Cookies
Create these soft and chewy strawberry cookies with both strawberry jam and dried strawberries for double the strawberry flavor with Tieghan today!
Easy Peanut Butter Cookies by Martha Stewart
These light, flourless cookies, from TV chef Nikki Elkins, are made with everyday ingredients that you probably already have in your pantry. Bake a batch today with Martha Stewart.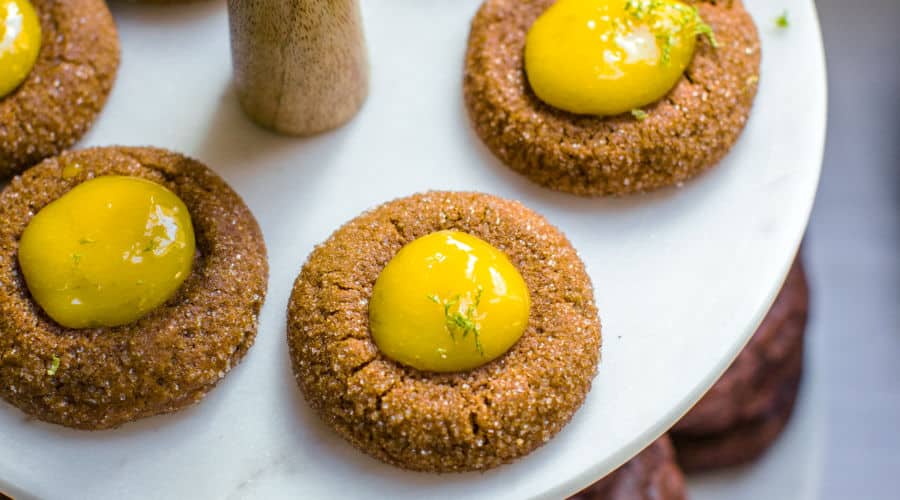 Ginger Lime Thumbprints Recipe by Sunset Magazine
While you often see ginger cookies flavored with chocolate, caramel, or even raspberry, adding a bull's-eye of tangy lime curd transforms them entirely. Create this awesome recipe this weekend!
What's Trending On The Blog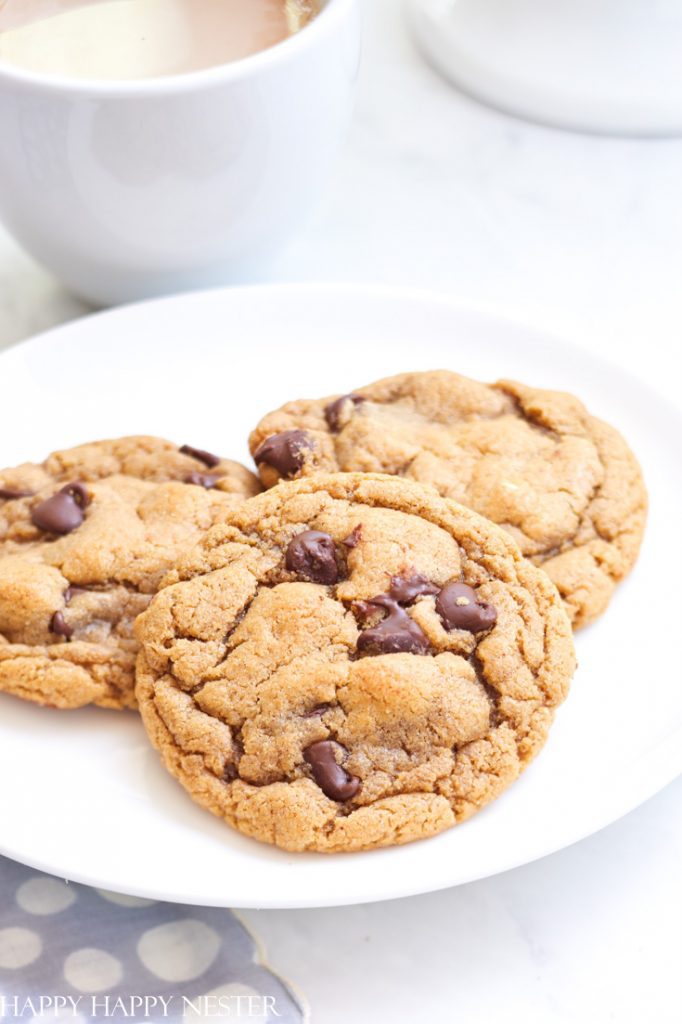 Gluten Free Peanut Butter Chocolate Chip Cookie
This recipe is the best Gluten-Free Peanut Butter Chocolate Chip Cookie. In addition, this is the best recipe since it only has four ingredients.
This cookie contains no wheat flour at all, which is a perfect gluten-free dessert.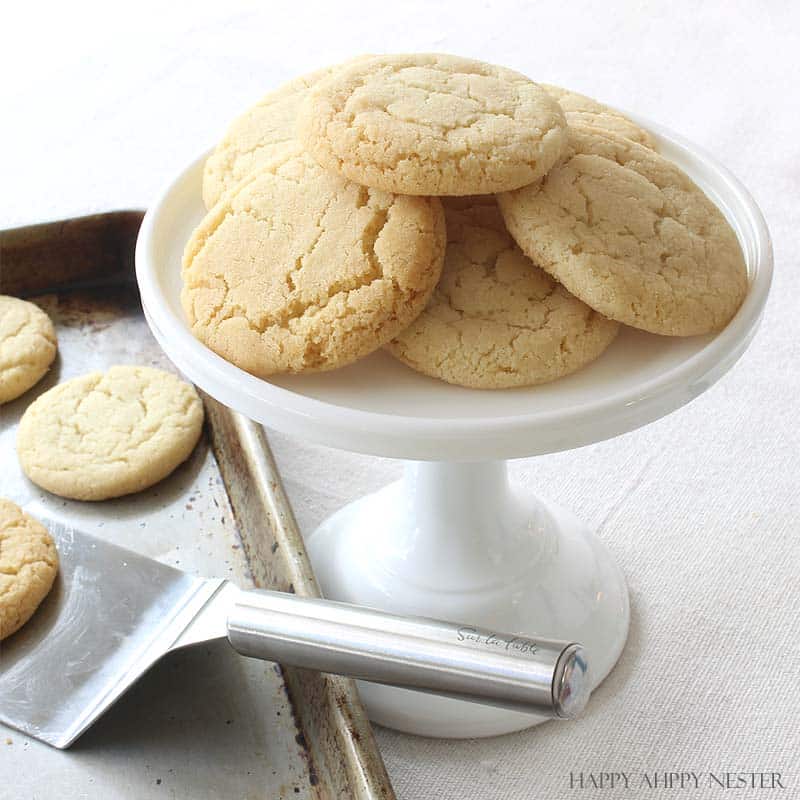 I know you will love this cookie recipe! It only takes a couple of minutes to make, and you have a perfectly baked cookie in 15 minutes.
You'll want to make these scrumptious cookies today!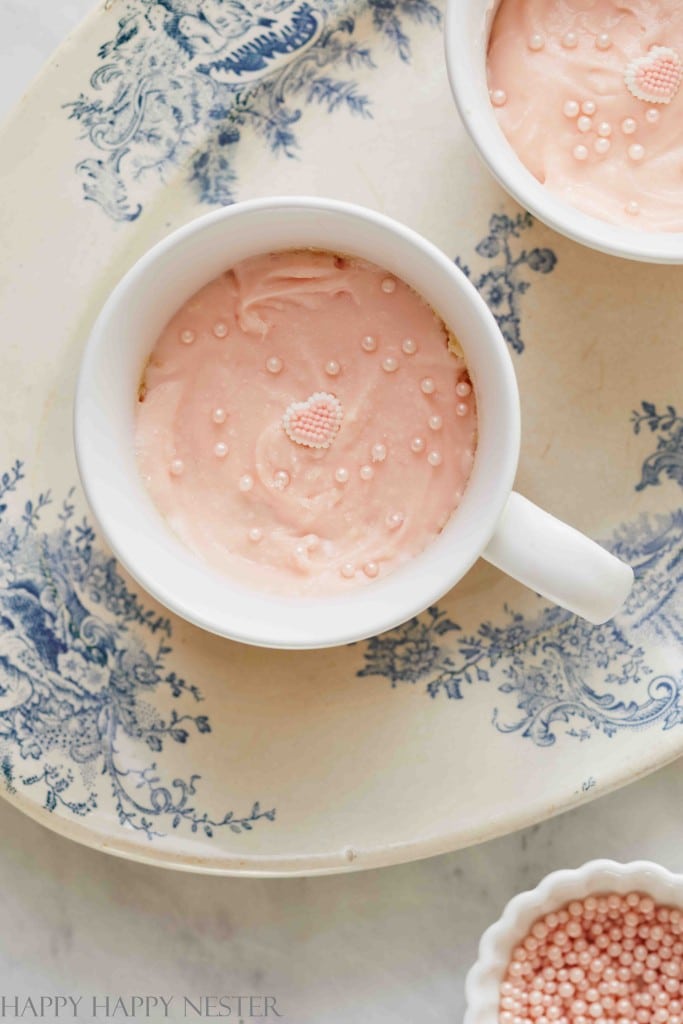 A sugar cookie in a mug is a perfect single-serving dessert of a sugar cookie made in a cup and cooked in the microwave.
It's a soft sugar cookie recipe that is light and fluffy and doesn't contain egg yolk or brown sugar. It's a quick and easy way to make a sweet treat for one person!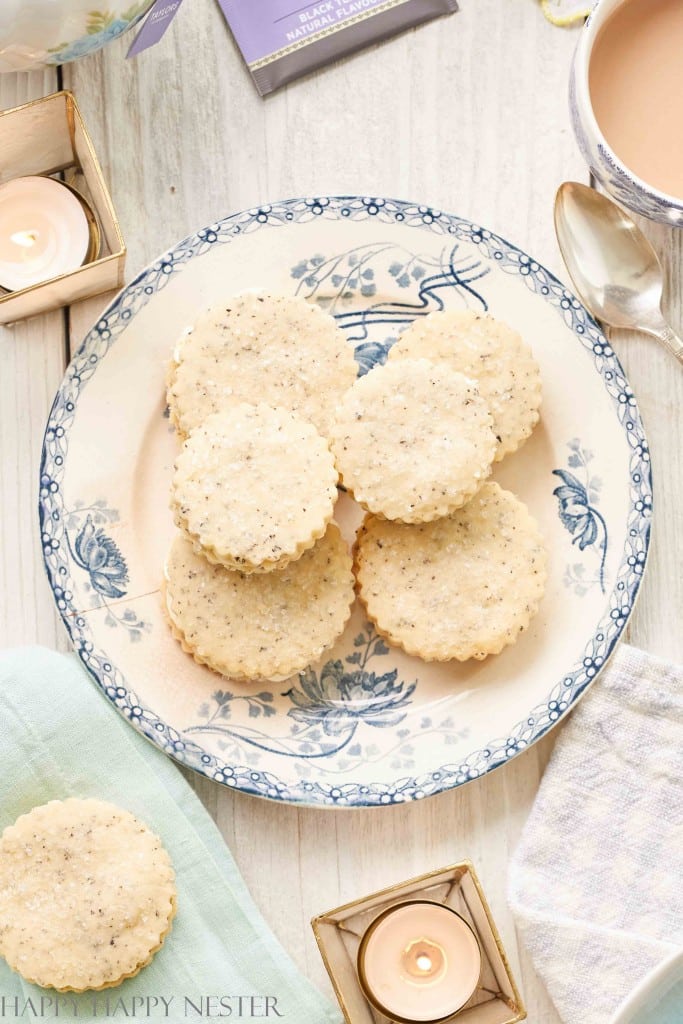 Earl Grey Shortbread Cookie Recipe
I love buttery shortbread cookies, and this Earl Grey Shortbread Cookie Recipe is seriously rich and crispy – it's one of my absolute favorites!
I included a creamy French vanilla filling between two cookies in this recipe to make it extra memorable.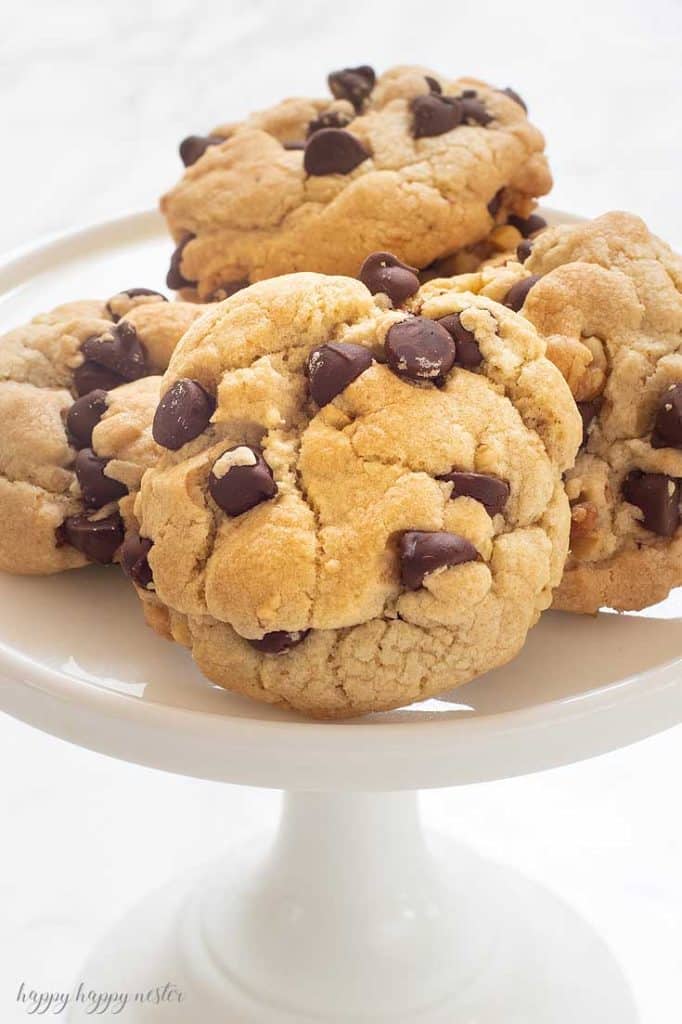 The Best Crunchy Crispy Chocolate Chip Cookie
I want to shout it from every rooftop that I finally have the Best Crunchy Crispy Chocolate Chip Cookie recipe.
You might say, that I've been a bit obsessed for the last couple of days trying to perfect my mom's chocolate chip recipe.
And after four seven batches of cookies, I finally had success.
This Week's Tip – My Favorite Kitchen Items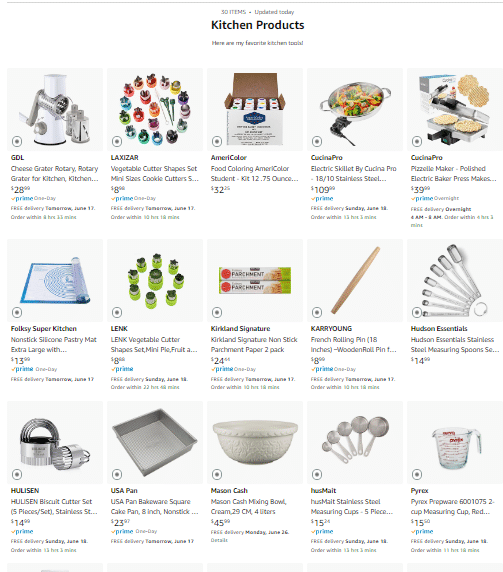 As a website owner, I'm juggling many different roles all at once.
And let me tell you, one thing that's been a real challenge for me is getting my store up and running on Amazon.
Well, I finally got things published, and I've shared all my beloved kitchen items over there, so if you ever find yourself with a bit of free time, take a peek at what I've linked.
Trust me, those are my absolute go-to kitchen essentials that I can't live without.
Latest Obsession – My Favorite Food Coloring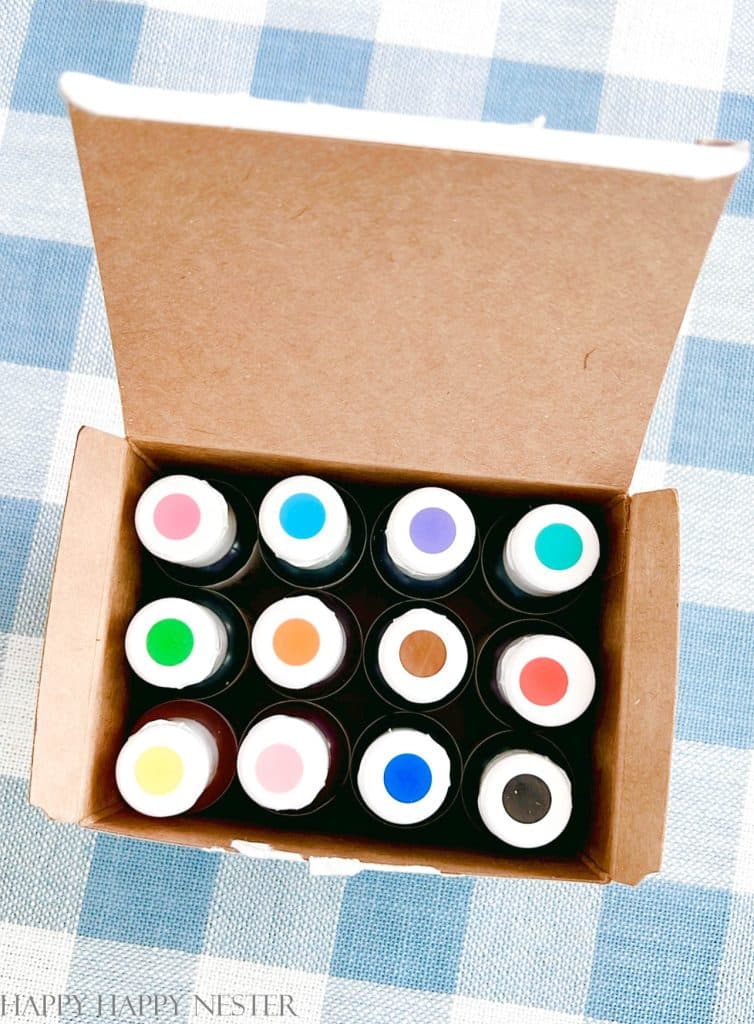 Honestly, I can't believe I overlooked these amazing food coloring dyes until now.
The colors are so vibrant and gorgeous, and the best part is that I don't have to go through the hassle of mixing colors to get shades like purple or brown.
I'll admit, I was being cheap and lazy, settling for those standard Schilling food dyes with just the basics.
But now that I've discovered this whole new world of color, my baking game is about to be off the charts with a rainbow of vibrant hues!
---
Hey, there friend,
Thanks so much for joining me this weekend. I would like you to check out these delicious recipes from the blog.
Now if you are a fan of cookies (like myself), you'll love my latest and greatest treats!
There is a cookie for every summer occasion here, so make sure to check out every recipe because you never know; you may find your new favorite dessert 😉
See ya!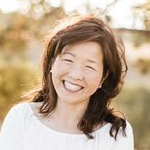 Latest posts by Janine Waite
(see all)