I love buttery shortbread cookies, and this Earl Grey Shortbread Cookie Recipe is seriously rich and crispy – it's one of my absolute favorites! I included a creamy French vanilla filling between two cookies in this recipe to make it extra memorable.
This shortbread cookie stands out from the rest thanks to its delicious French Sabayon filling. A slight hint of tea and the creamy middle pairs well with the crispy cookie. Enjoy it while sipping a cup of Earl Grey tea!

For years, I've wanted to make an Earl Grey shortbread cookie. I was intrigued by the thought of adding my favorite tea leaves to a shortbread cookie.
The tea flavor is subtle since I opted not to add tea-infused water. The tea leaves mostly add a bit of crunch and are a visually pretty accent sprinkled in the cookie dough.
My husband loves any shortbread cookie, and he suggested that I add some buttercream filling. He loves the creamy middle combined with the crispy cookie. We froze the rest of the cookies; he even likes them cold and crispier!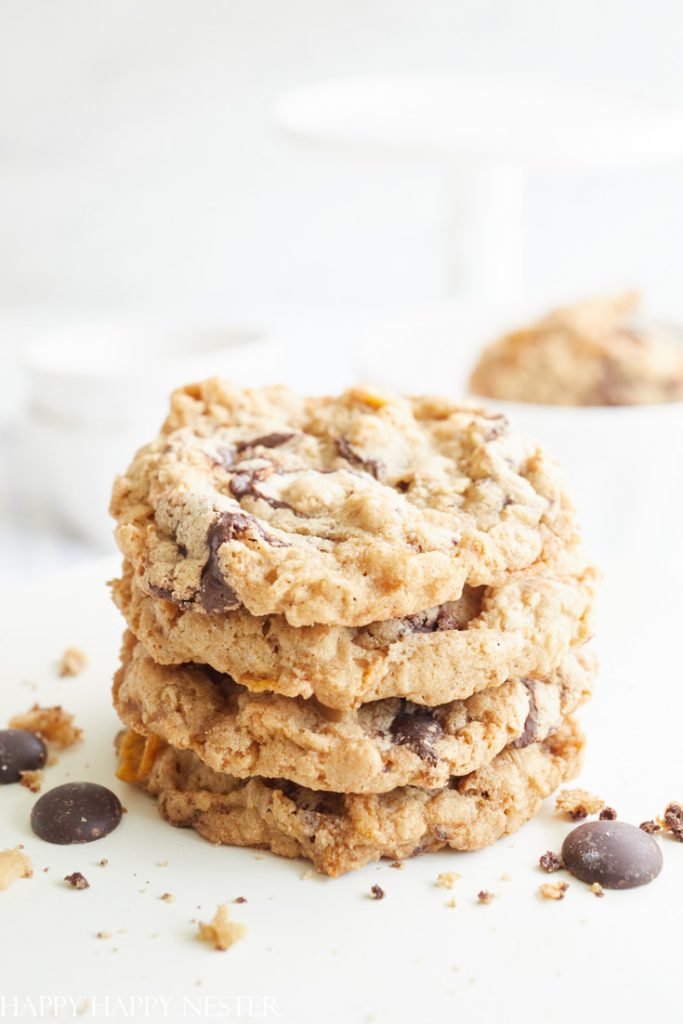 I'm a huge cookie fan, so it's no surprise that I've got a bunch of cookie recipes right here. Be sure to check them out!
Let's Talk About Shortbread Cookies
Shortbread cookies are a traditional Scottish cookie that dates back to the 16th century. The name "shortbread" refers to the high-fat content of the cookie, which makes it crumbly and "short." Originally, shortbread was a luxury item reserved for special occasions such as weddings, Christmas, and New Year's Eve.
The original recipe had only three ingredients: butter, sugar, and oatmeal. Over time, the recipe was simplified, with oatmeal being replaced by flour.
Shortbread ingredients typically include flour, butter, and sugar, and the ratio is 3:2:1. This explains why this cookie tends to be not overly sweet.
It's now a famous cookie and the Scottish celebrate National Shortbread Day on January 6th every year.
What is Earl Grey Tea
My first introduction to Earl Grey was many years ago. And initially, I wasn't fond of the perfumy fragrance. I even told my husband, "I'm not an Earl Grey kind of girl!" Well, today, I love Earl Grey tea and especially the fragrance.
You might be asking what Earl Grey tea is.
Earl Grey tea is a type of flavored tea that is made by adding oil of bergamot to black tea. Bergamot is a type of citrus fruit that is native to Italy. The oil is extracted from the fruit's rind and is used to flavor the tea.
Earl Grey tea is named after Charles Grey, the 2nd Earl Grey, a British Prime Minister in the 1830s. According to legend, the tea was created as a gift for Grey when a Chinese mandarin added bergamot oil to his tea to offset the taste of lime in the water.
Here's Why You're Going to Like This Earl Grey Shortbread Recipe
There are several reasons why you might enjoy Earl Grey shortbread cookies!
The buttery shortbread base provides a delicious and crumbly texture that is hard to resist.
This recipe includes a creamy vanilla filling that adds a layer of creaminess and sweetness to the cookies, making them even more indulgent and satisfying.
These Earl Grey shortbread cookies are a perfect treat to enjoy alongside a cup of tea, as the flavors complement each other perfectly.
How to Make These Tea Cookies
The filling is definitely a great addition, but if you're low on time or just not feeling up to it, feel free to skip this step and focus on making the shortbread cookies themselves.
Ingredients List:
Flour
Baking Powder
Salt
Butter
Vanilla Extract
Powdered Sugar
Egg Yolks
Milk
Granulated Sugar
Directions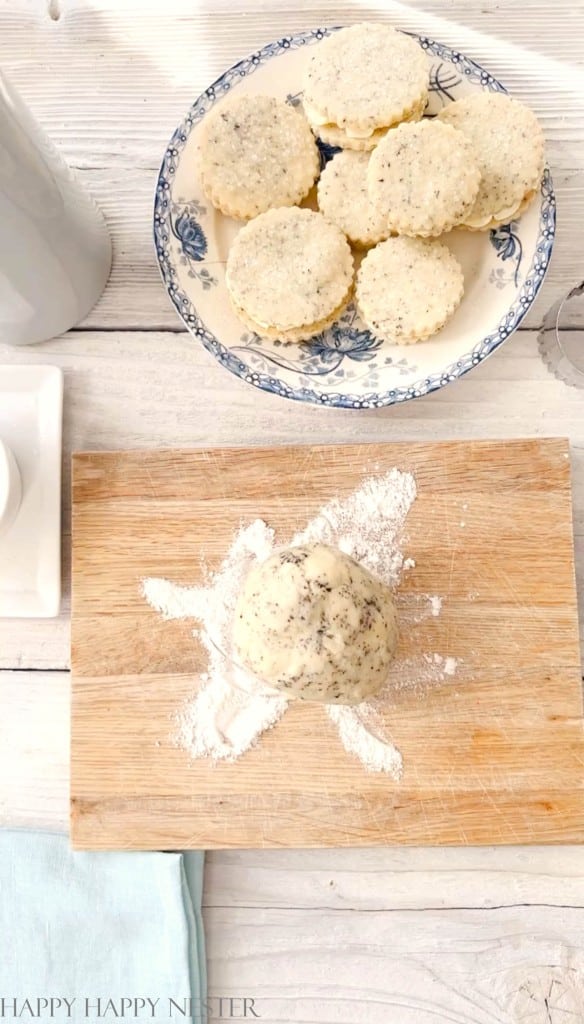 Step 1 – Make and Roll the Dough
Make this easy dough by combining flour, baking powder, salt, butter, vanilla extract, powdered sugar, and tea leaves.
This shortbread dough does not need to be refrigerated.
Next, roll it out using an adjustable rolling pin with rings to ensure the same dough thickness. I rolled the dough out a little bit bigger than 1/4 inch thickness.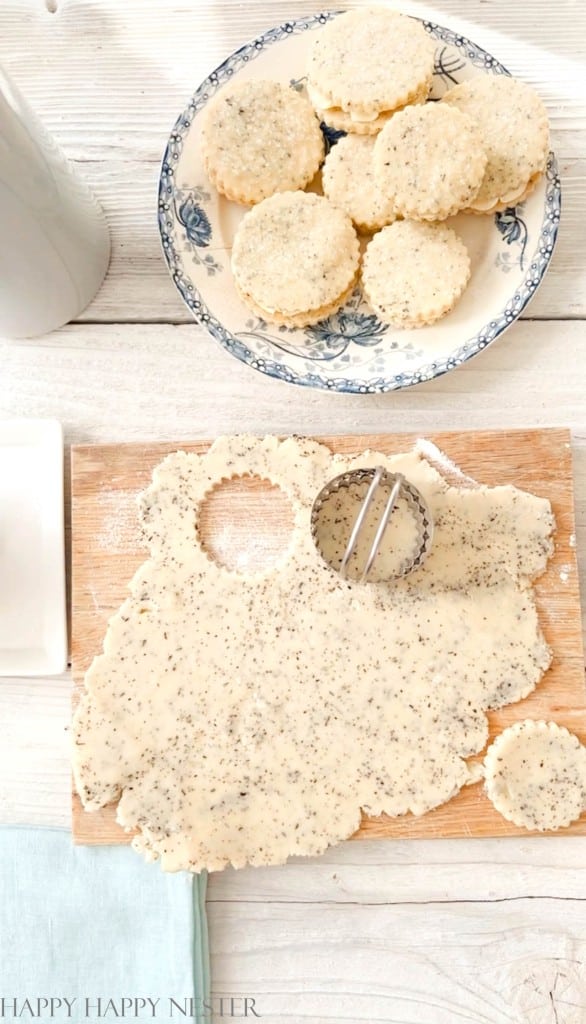 Step 2 – Cut out Cookies
Cut out whatever round shape you prefer. I love the scalloped edge cutter set which has five different-sized cookie cutters. I used both the 2″ and 2 1/2″ size cookie cutters.
Place cookies on a parchment-lined cookie tray.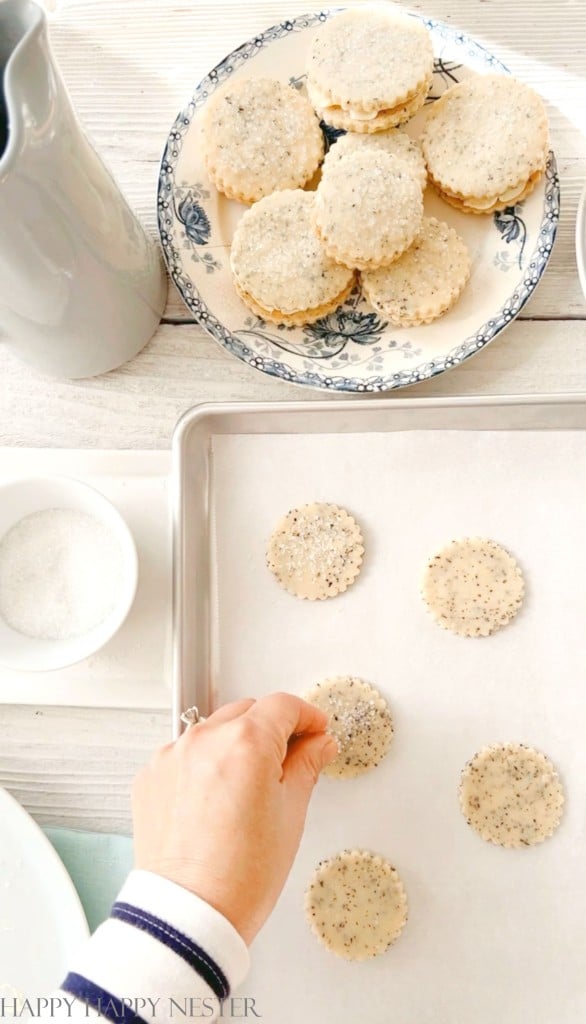 Step 3 – Sprinkle Sugar and Bake
Sprinkle each cookie with sugar sprinkles. Bake at 300 deg for 17 minutes.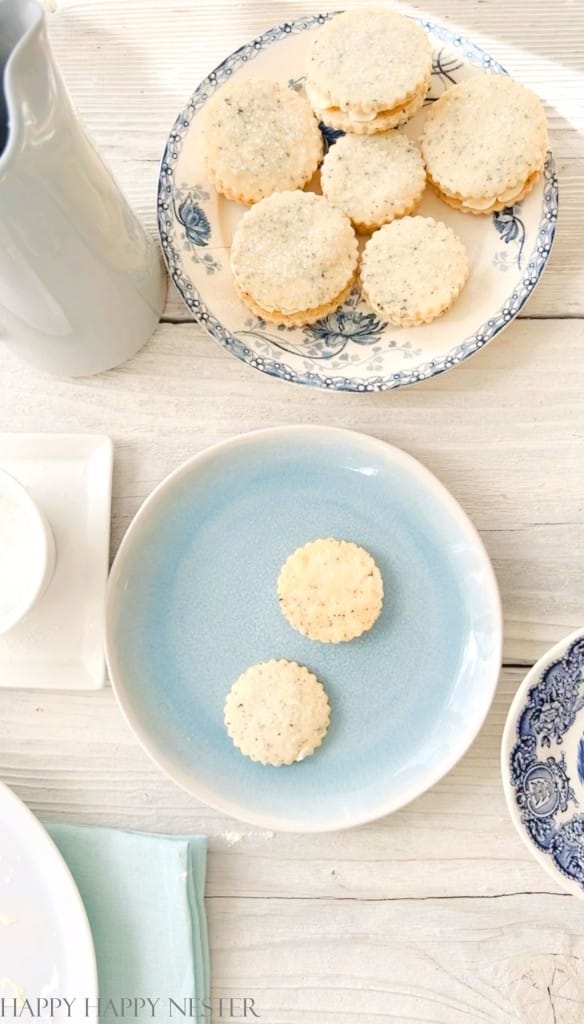 Step 4 – Make Butter Cream and Pipe
Make the buttercream according to the recipe and place the cream in a pastry bag with a star tip. Here's a link to my favorite decorating pastry tips and bags set. Pipe on the nonsugared side of a cookie. Place another cookie on top making sure the sugar side is on top.
Chill cookies for a couple of minutes in the refrigerator until the middle is somewhat solid.
Store in an airtight container and place in the fridge or freezer. Cookies will last a couple of days in the fridge and about a month in the freezer.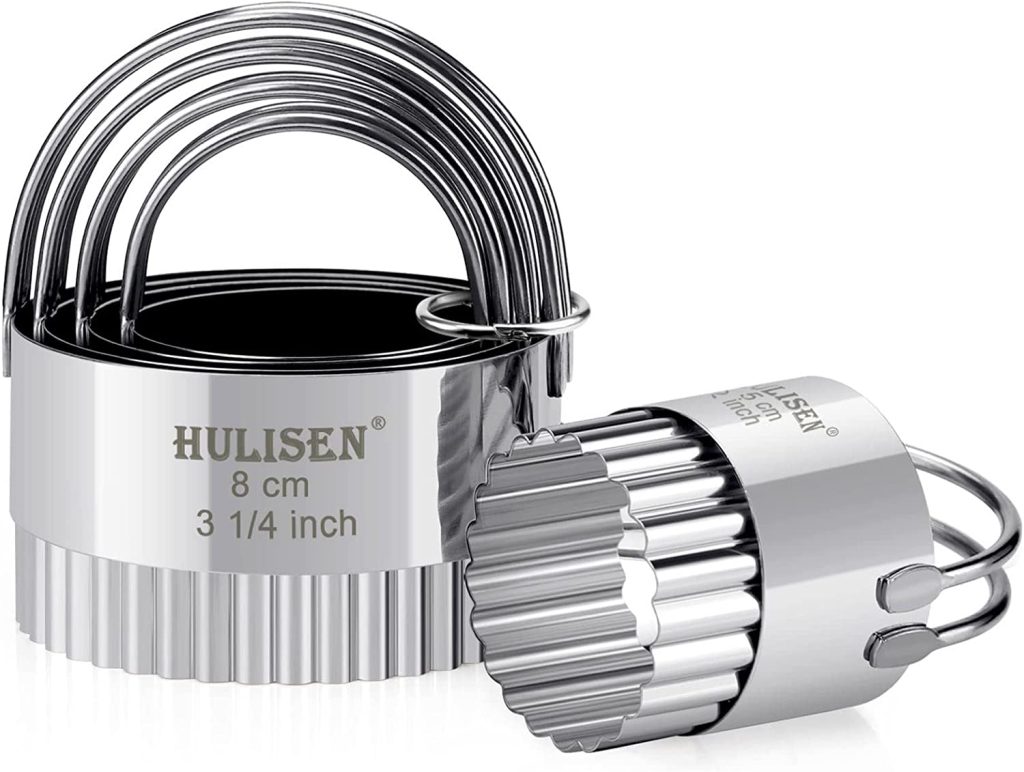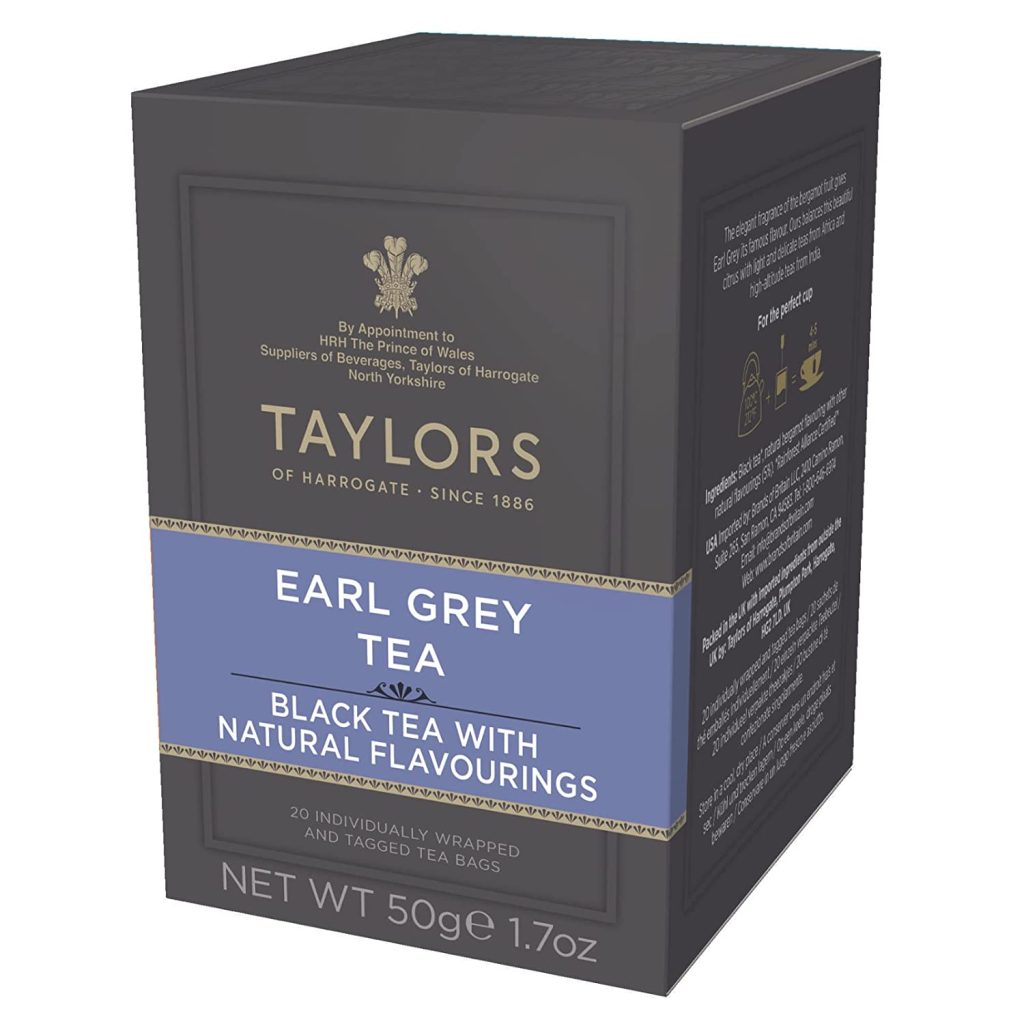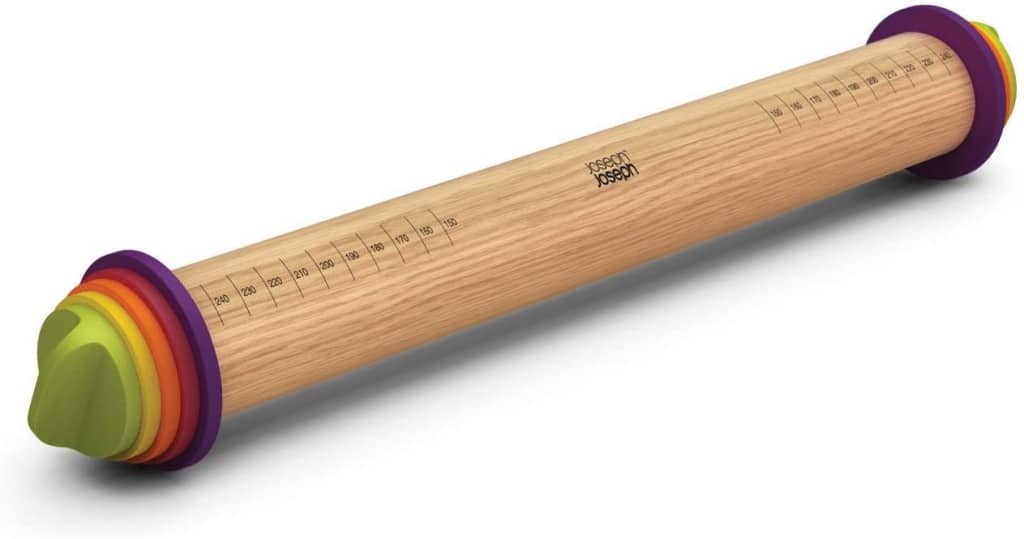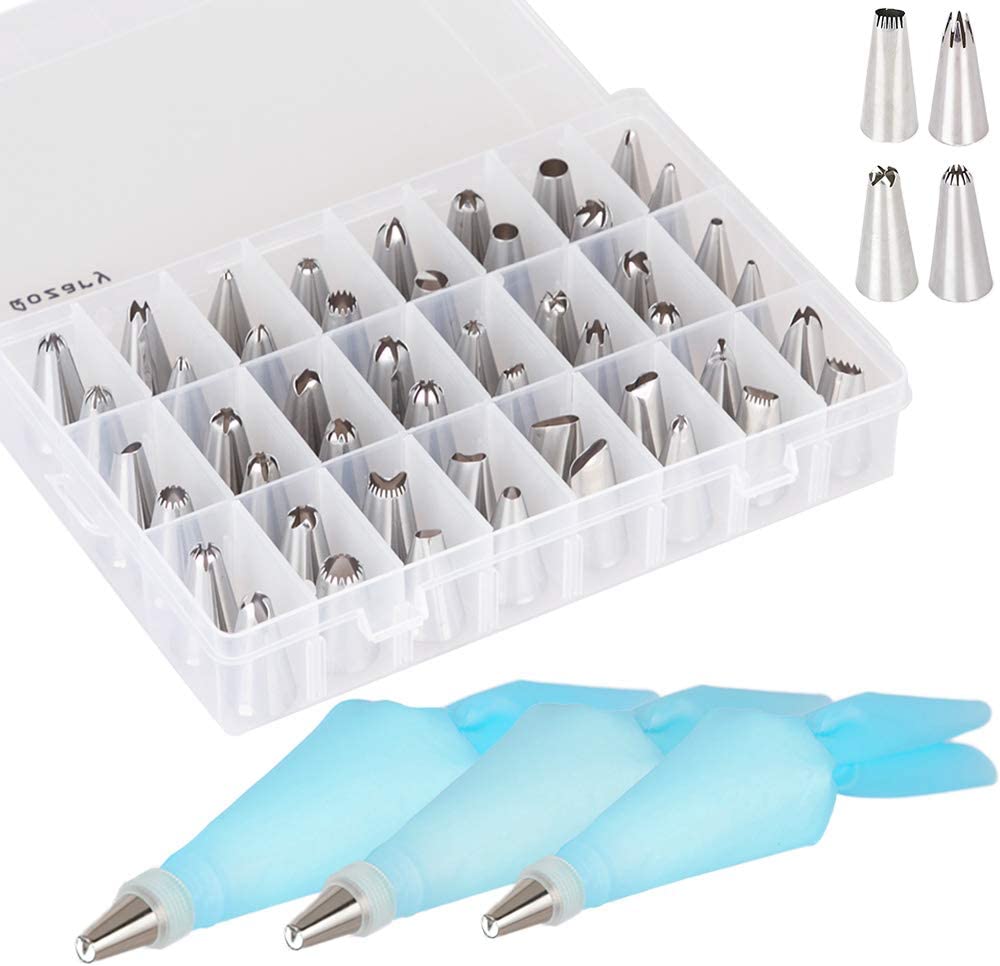 Earl Grey Shortbread Cookie Recipe
This Earl Grey Shortbread Cookie Recipe is seriously rich and crispy – it's one of my absolute favorites! I included a creamy French vanilla filling between two cookies in this recipe to make it extra special.
Ingredients
Cookie Dough
2

cups

sifted flour

sift flour and then measure

¼

tsp

baking powder

¼

tsp

salt

1

cup

butter

soften and room temperature

¼

tsp

vanilla extract

½

cup

powdered sugar

1

tbsp

Earl Grey Tea leaves

Use very fine leaves, Taylors has really fine leaves.
Buttercream Filling
2

egg yolk

lightly whisked

2

tbsp

milk

plus 1 teaspoon

⅔

cup

granulated sugar

⅔

cup

butter

room temperature
Instructions
Cookie Dough
Sift flour and measure. Next, sift the flour and baking powder, and salt together.

Mix butter, and vanilla extract, with sugar until light and fluffy.

Add the flour mixture to the butter and sugar.

Mix in Earl Grey tea leaves.

Roll out dough ¼" thick with a rolling pin. Cut out cookies with a scalloped cookie cutter.

Place cookies on a parchment-lined cookie tray.

Sprinkle each cookie with sugar sprinkles. Bake at 300° for 17 minutes.
Buttercream
Whisk the egg yolk in a medium-size saucepan. Add sugar and milk to the yolk.

Place your saucepan over medium to low heat. Stir frequently with a rubber spatula. It takes anywhere from 3 – 5 minutes to thicken.

To test if the filling is done, there is a little trick. Take your finger and run it on the spatula, and the mixture should not run into the line.

Take off the stove and let filling cool thoroughly.

Then add and mix in small chunks of the room-temperature butter. Whip the buttercream until it's thickened.

Place in pastry bag with a star tip and pipe cookies. Make sure that sugared cookie side is facing out.

Refrigerate until the buttercream sets up a bit.
Nutrition
Serving:
1
cookie
|
Calories:
130
kcal
|
Carbohydrates:
9
g
|
Protein:
0.4
g
|
Fat:
17
g
|
Saturated Fat:
11
g
|
Polyunsaturated Fat:
1
g
|
Monounsaturated Fat:
4
g
|
Trans Fat:
1
g
|
Cholesterol:
56
mg
|
Sodium:
170
mg
|
Potassium:
15
mg
|
Fiber:
0.001
g
|
Sugar:
8
g
|
Vitamin A:
523
IU
|
Calcium:
11
mg
|
Iron:
0.05
mg
Earl Grey shortbread cookie recipe has a subtle crunch of the tea leaves. This recipe is a fun change from the traditional shortbread cookie.
Make it into a delicious cookie sandwich or make solo cookies. Either way, you'll enjoy this wonderful cookie that pairs nicely with a cup of tea or coffee.
Cheers,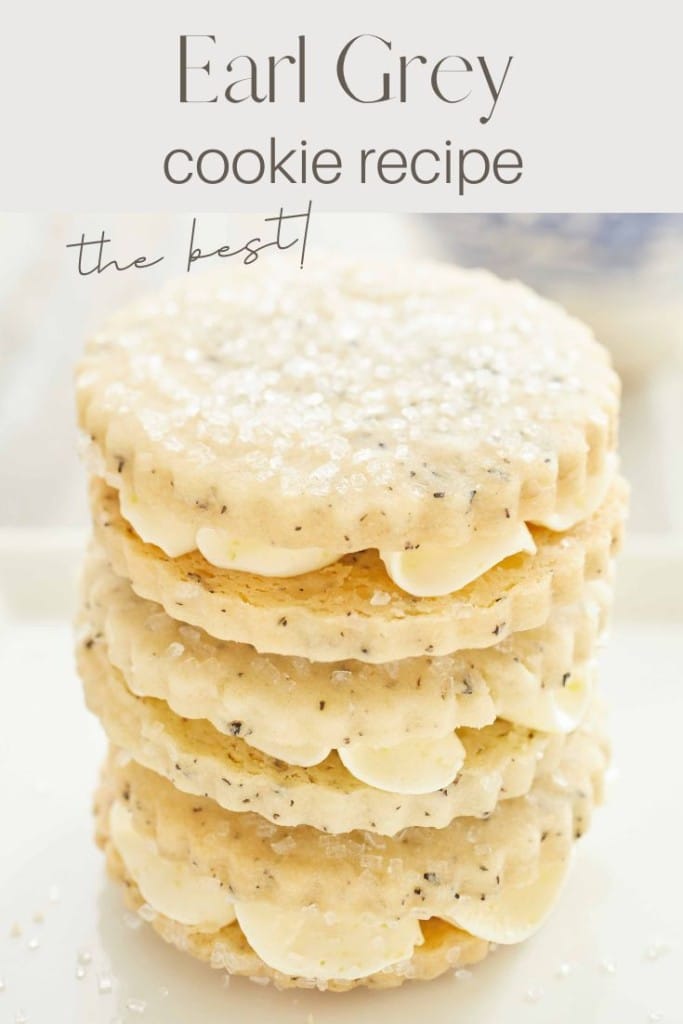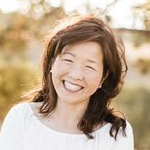 Latest posts by Janine Waite
(see all)