Get a taste of spring with this collection of Cookies For Springtime! Bake delicious recipes with me that scream simplicity yet taste better than store-bought.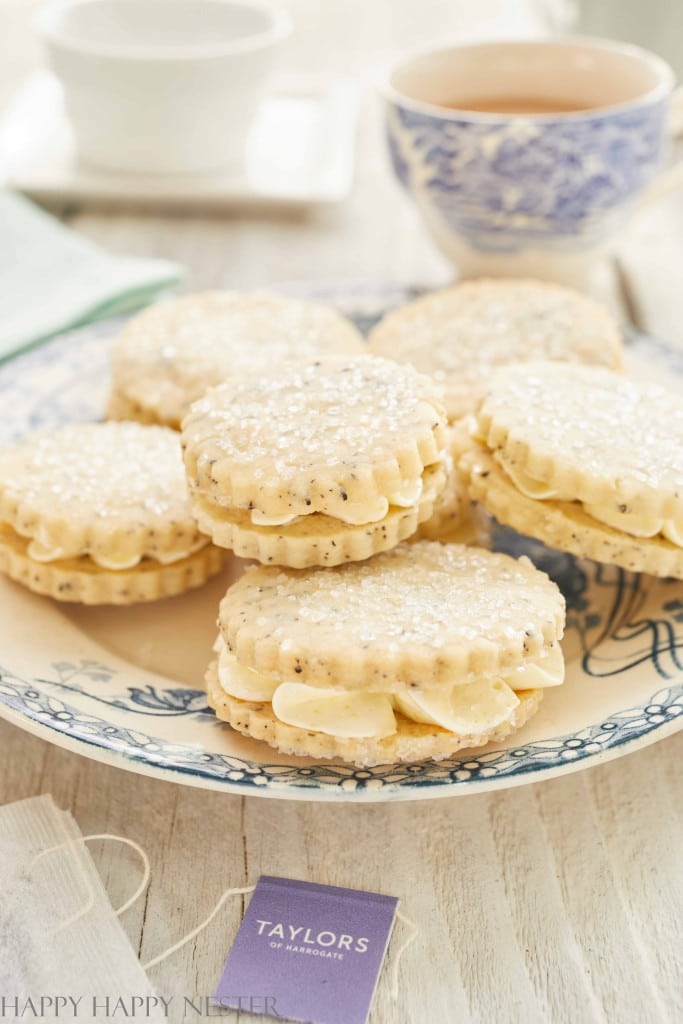 It's all about the sweet flavors and cute presentations this season, so join me in the kitchen this weekend to begin spring on the right foot.
If you're all about easy-peasy lemon squeezy recipes, you're visiting the right blog.
Today we will explore most or all of my cookie recipes for springtime that I bake the most during this season.
I mean, who doesn't love a cookie? I offer gluten-free options, chocolate choices, and sugary ones too!
Get baking!
Saturday Chitchat with Janine – Volume 108
Happy Saturday, everyone!
This weekend isn't all about cookies. The family and I are taking a trip to Sonoma State University for my daughter, and I couldn't be more excited for her.
During college tours, I have made room to create a post about my favorite cookie recipes for spring.
Plus, the weekends are always available for baking. It's a rule for my household.
So, take today (and tomorrow) to try out my recipes. You never know. One of these cookies could become your new favorite 🙂
Inspiration is here, and the possibilities are endless when it comes to sweet recipes with sugar 😉
Enjoy the weekend, my friends!
Personal Note from Janine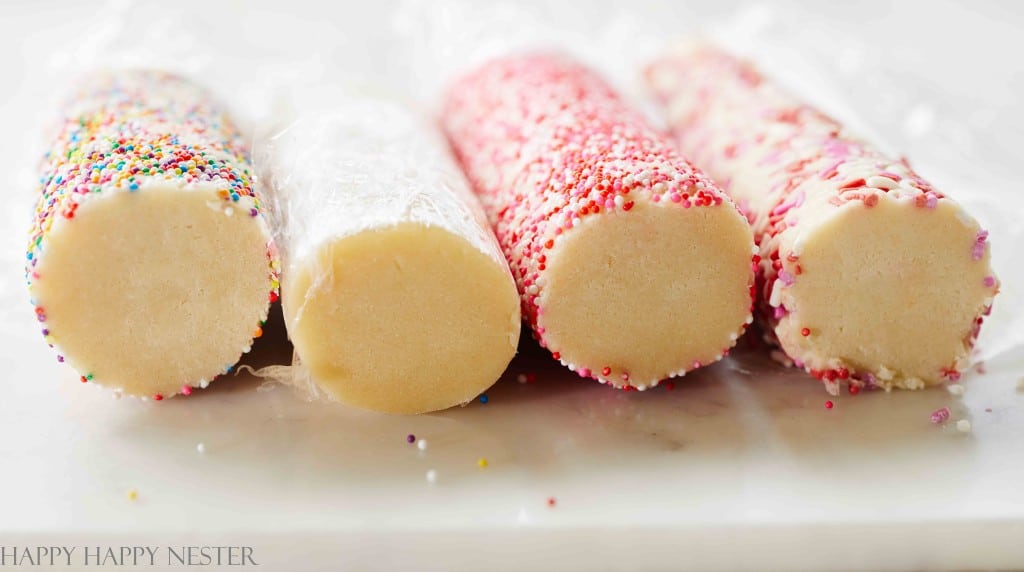 When I was growing up, my mom always had a fresh batch of homemade cookies in her fancy glass cookie jar. It's wild that she could keep cookies around because we were a family of four ravenous boys, and I was the only girl.
But here's the kicker – my mom was crazy strict about how many sweets we could have. She had supersonic ears and could hear the slightest rustle from her cookie jar.
And let me tell you, that jar was no joke. When you tried to open it, it had frosted glass that made more noise than a marching band!
Isn't it funny that those memories stick with you? And now, I bake cookies for my fam, and they can chow down as much as they want.
It's the little things, you know?
Cheers,

This Week's Inspiration – Cookies For Springtime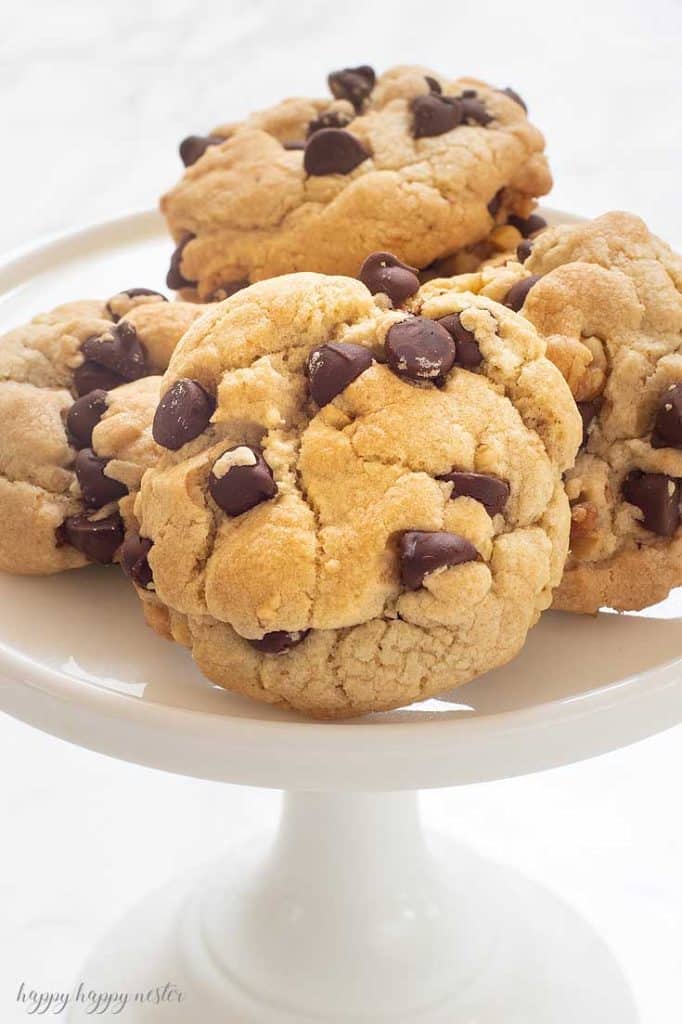 The Best Crunchy Crispy Chocolate Chip Cookies
I want to shout it from every rooftop that I finally have the Best Crunchy Crispy Chocolate Chip Cookie recipe. You might say, that I've been a bit obsessed for the last couple of days trying to perfect my mom's chocolate chip recipe.
And after four seven batches of cookies, I finally had success.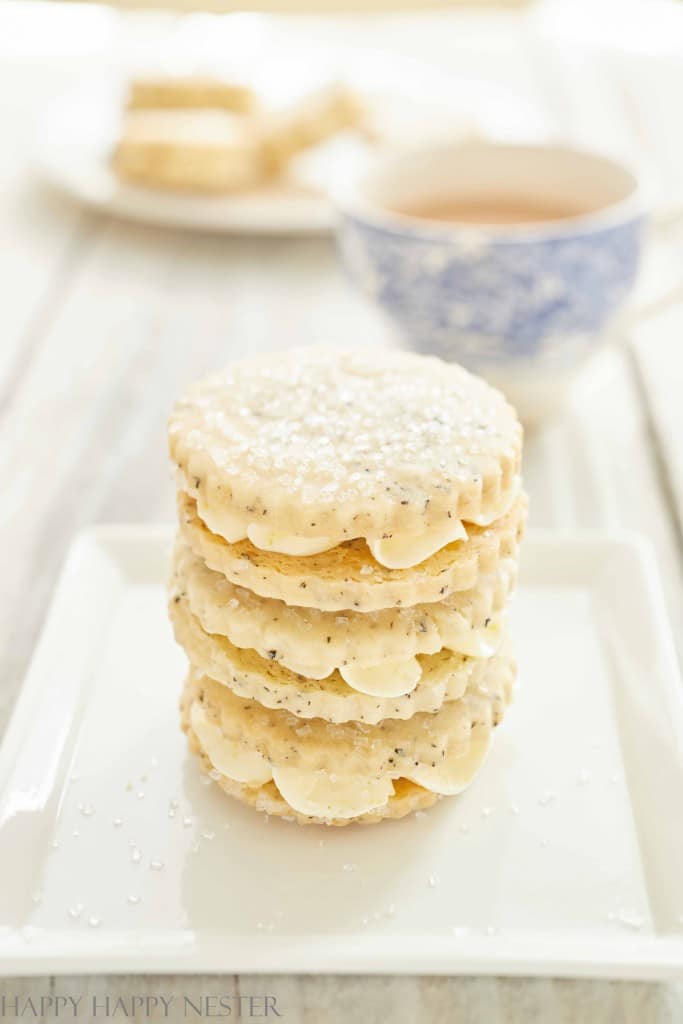 Earl Grey Shortbread Cookie Recipe
I love buttery shortbread cookies, and this Earl Grey Shortbread Cookie Recipe is seriously rich and crispy – it's one of my absolute favorites!
I included a creamy French vanilla filling between two cookies in this recipe to make it extra memorable.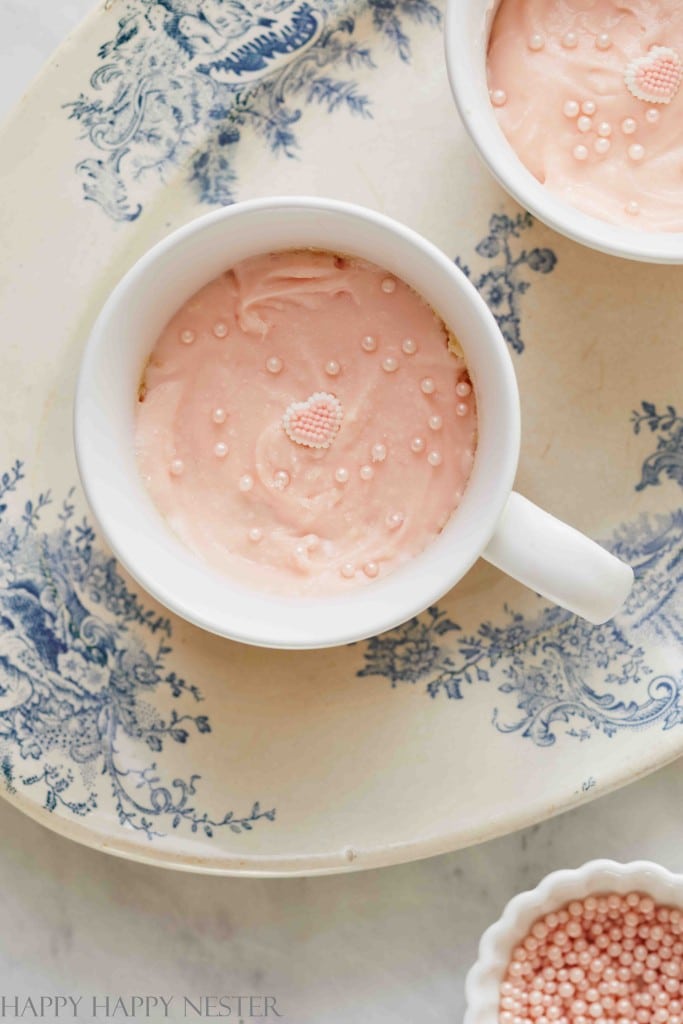 A sugar cookie in a mug is a perfect single-serving dessert of a sugar cookie made in a cup and cooked in the microwave.
It's a soft sugar cookie recipe that is light and fluffy and doesn't contain egg yolk or brown sugar. It's a quick and easy way to make a sweet treat for one person.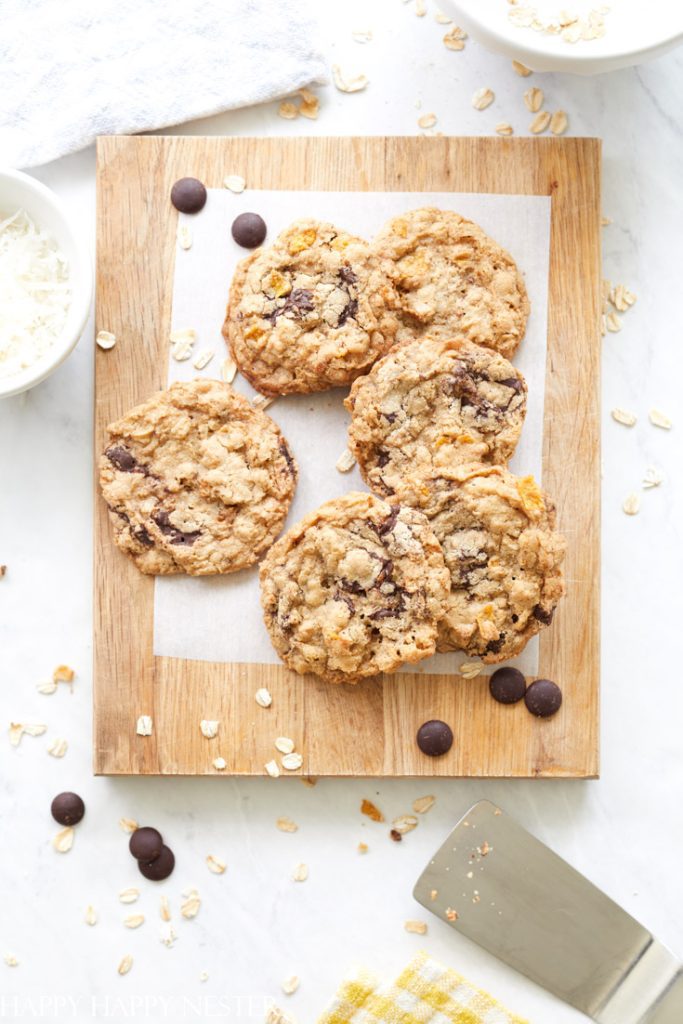 Ranger Cookie Recipe (Gluten-Free)
This Ranger Cookie Recipe blends oatmeal, coconut, cornflakes, and chocolate chips. This blend of yummy ingredients creates crispy edges with a slightly chewy texture.
You can substitute both the flour with my gluten-free flour blend.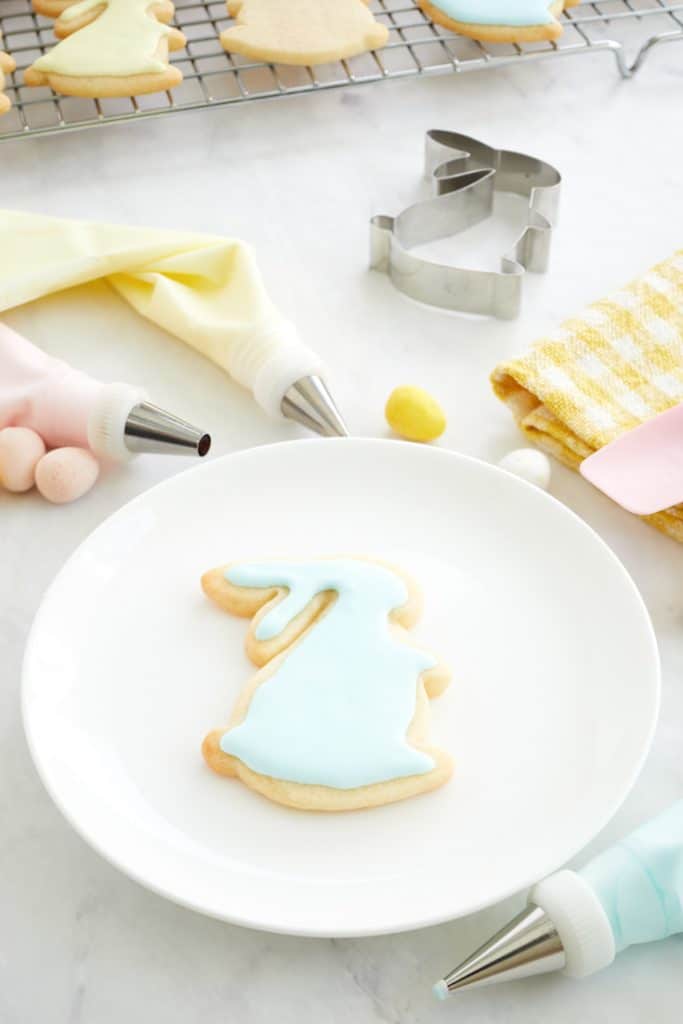 These are the cutest Easter Bunny Cookies. The appearance of these treats relies on the cookie-cutter shape. This unique cookie cutter is unique and so adorable.
For added cuteness frost with pretty pastel-colored icing.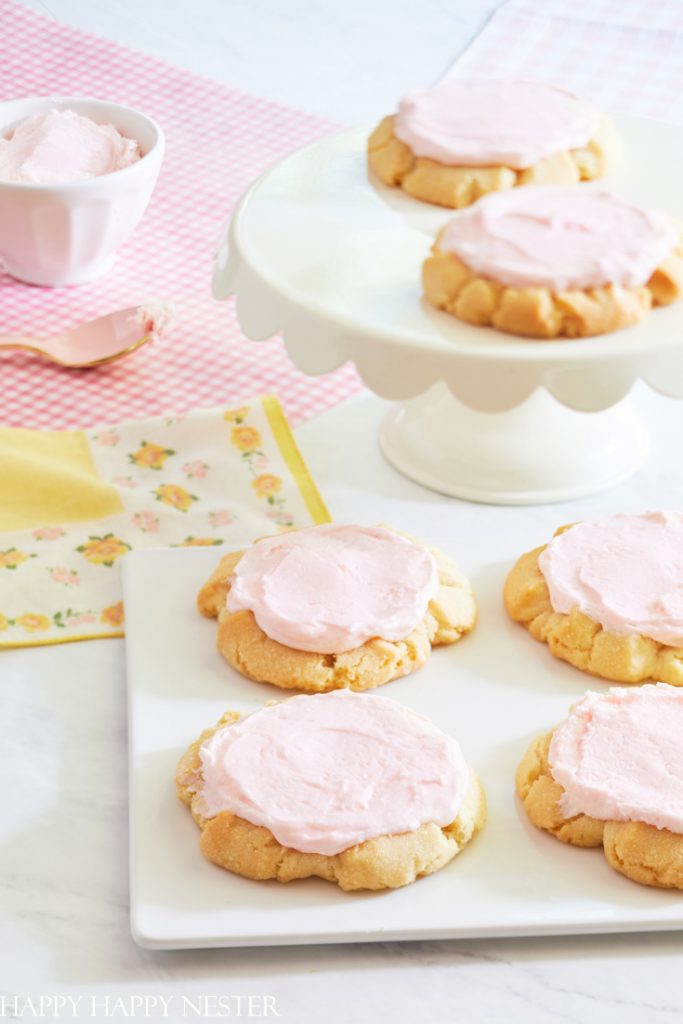 Do you love sugar cookies? This is a copycat version of the Crumbl Classic Sugar Cookie recipe.
This yummy cookie doesn't contain vanilla extract but rather almond extract. It has a fresh and surprising taste, and the pink frosting also has a hint of almond.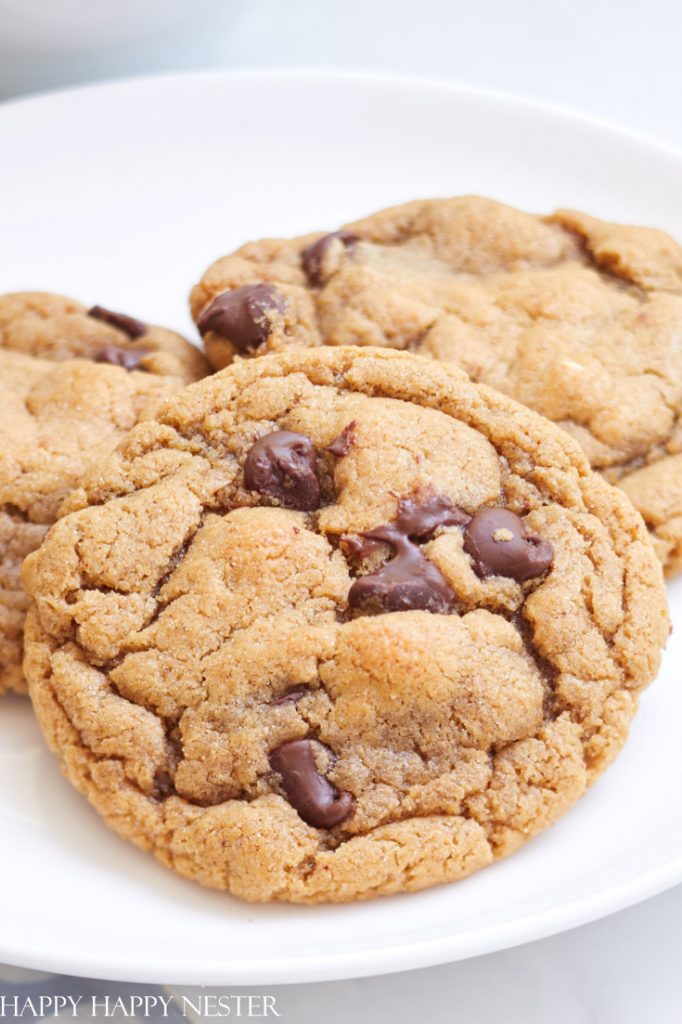 Gluten-Free Peanut Butter Chocolate Chip Cookies
This recipe is the best Gluten-Free Peanut Butter Chocolate Chip Cookie. In addition, this is the best recipe since it only has four ingredients.
This cookie contains no wheat flour at all, which is a perfect gluten-free dessert. Instead, it's a chewy and soft chocolate chip cookie that is simple to make with its whopping four ingredients.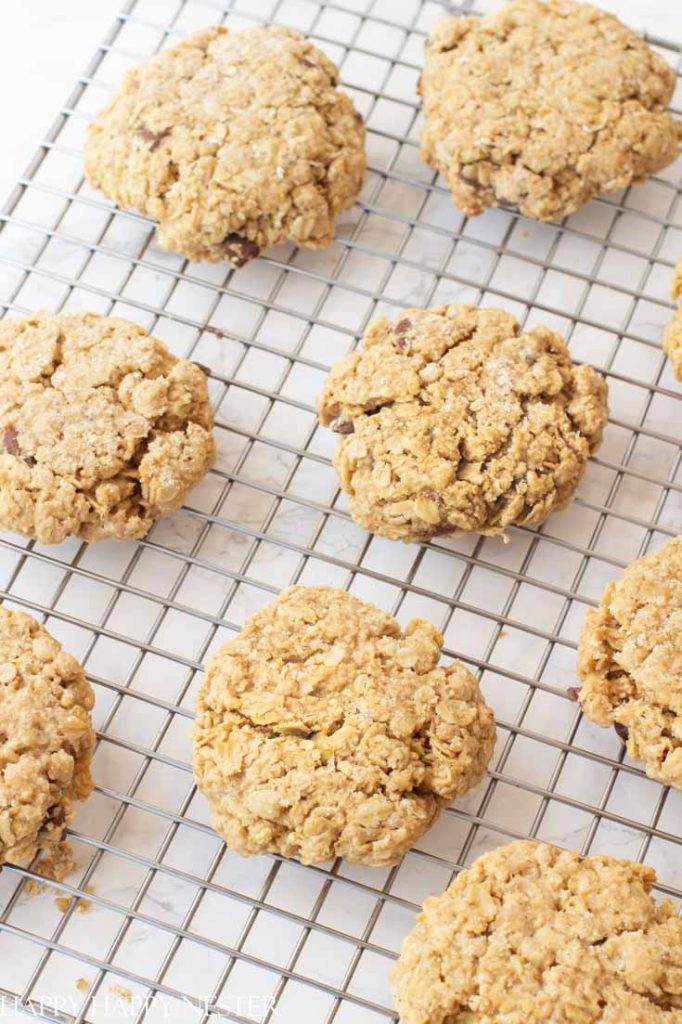 The Best Big Thick Oatmeal Cookie Recipe
This is seriously the Best Big Thick Oatmeal Cookie Recipe. If you love oatmeal and granola bars, then you're in luck. The photos don't show how thick and chunky these cookies are in person.
Since this big thick oatmeal cookie recipe makes a big chunky cookie, it is a hearty treat!
Boutique of the Week – Amazon Pillow Covers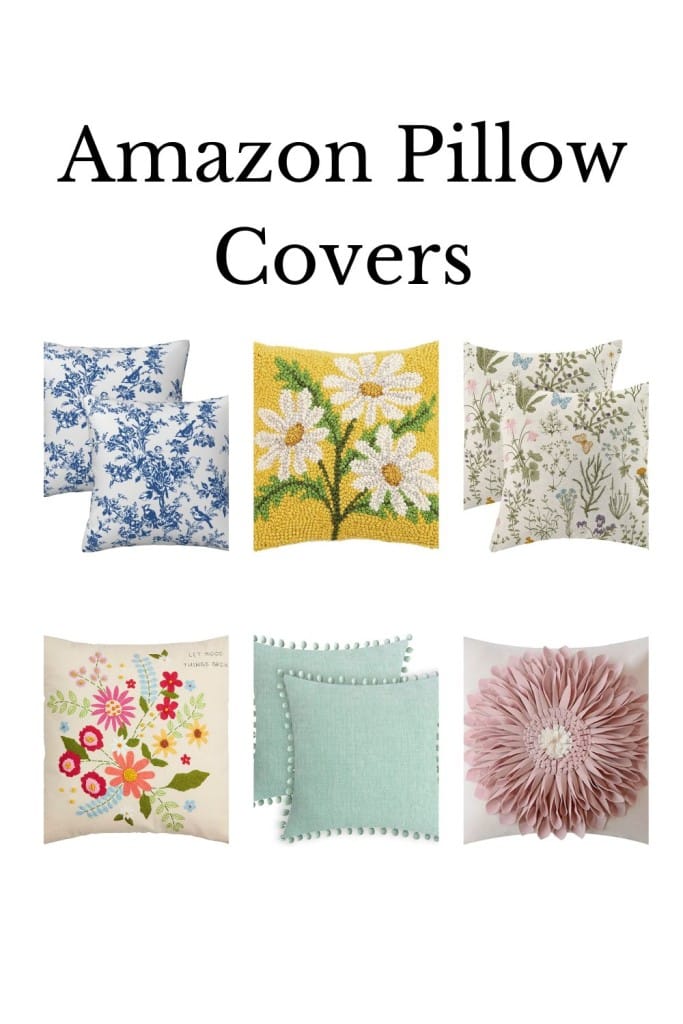 We all dream of a way to order decor to the front door to begin decorating quickly. So, style your home for the season with my favorite Amazon Pillow Covers.
Today, we will be looking at my choice of pillows and why they're the best for your couch, bed, or bench!
My Favorite Things – Cookies For Springtime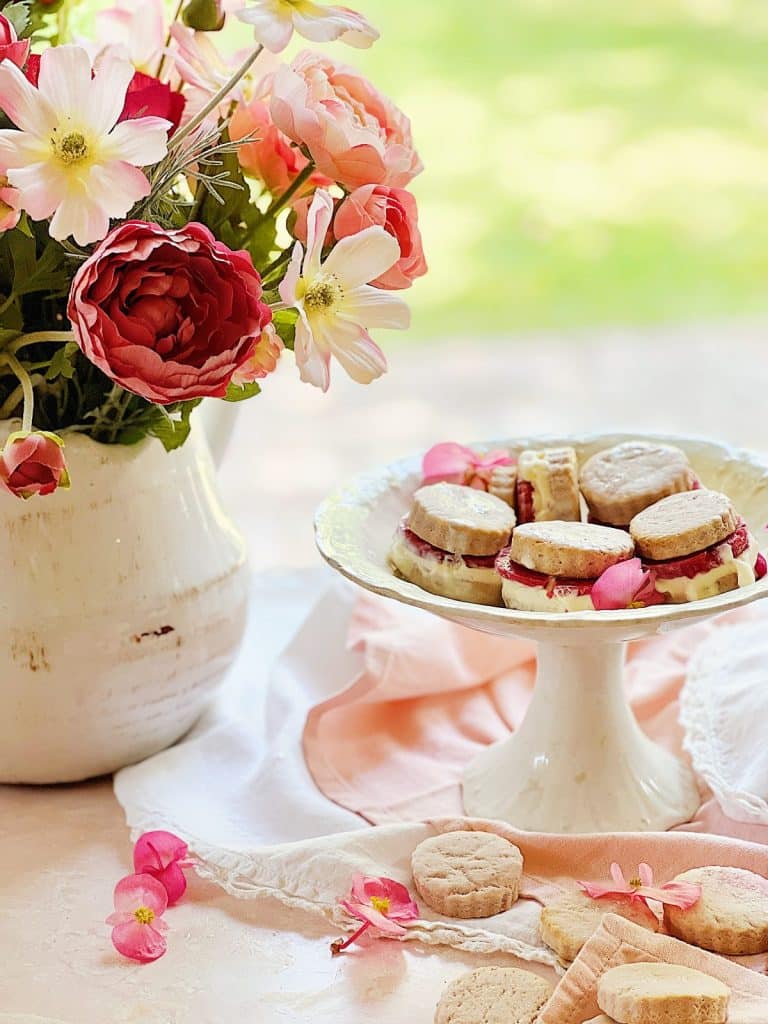 Raspberry Strawberry Shortbread Cookies
When berries are lusciously ripe, one of my favorite things to make is raspberry strawberry shortbread cookies. Follow Leslie for the recipe!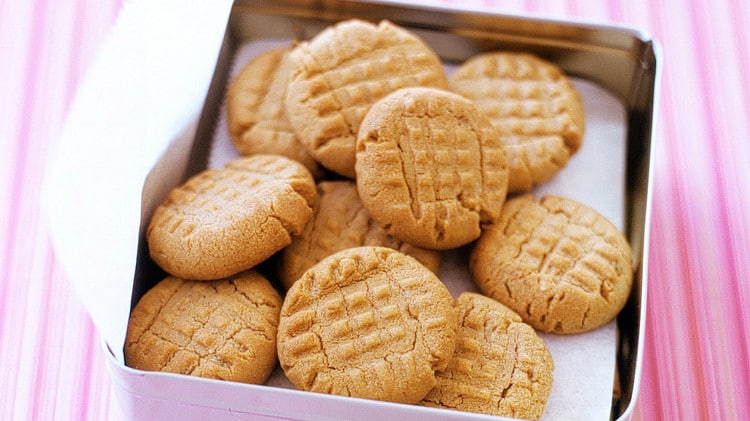 These light, flourless cookies are made with everyday ingredients that you probably already have in your pantry. Join Martha Stewart for the recipe.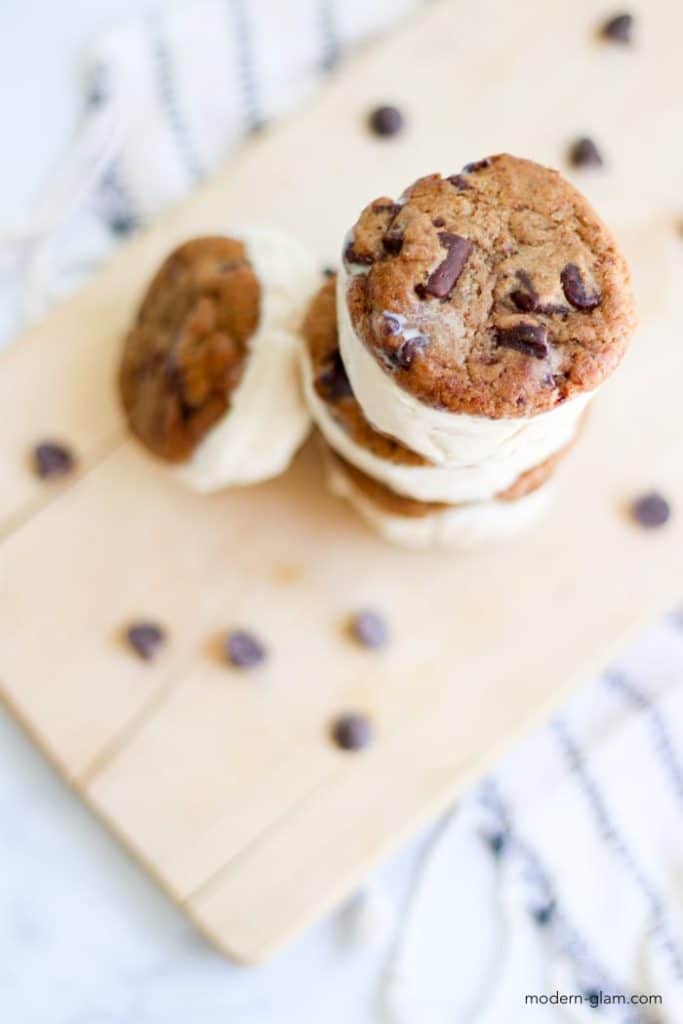 Homemade Ice Cream Cookie Sandwiches
Do you want to make the perfect dessert combo? Join Ashley for this all-time classic cookie dessert for the new season.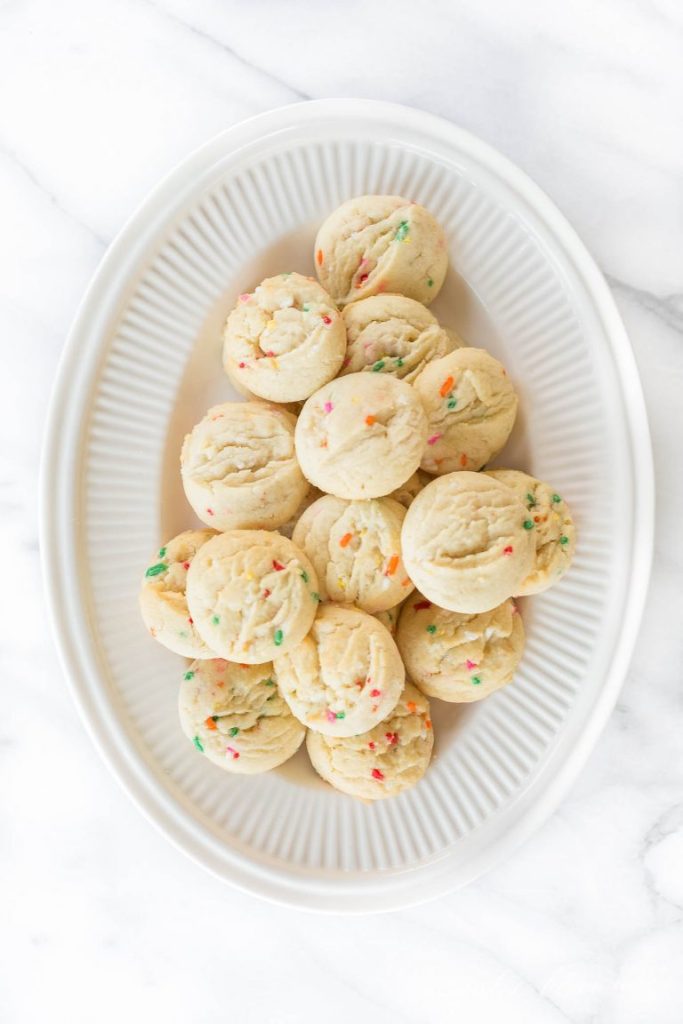 These easy Funfetti Cookies are made in minutes without a cake mix. Join Julie for the whole recipe.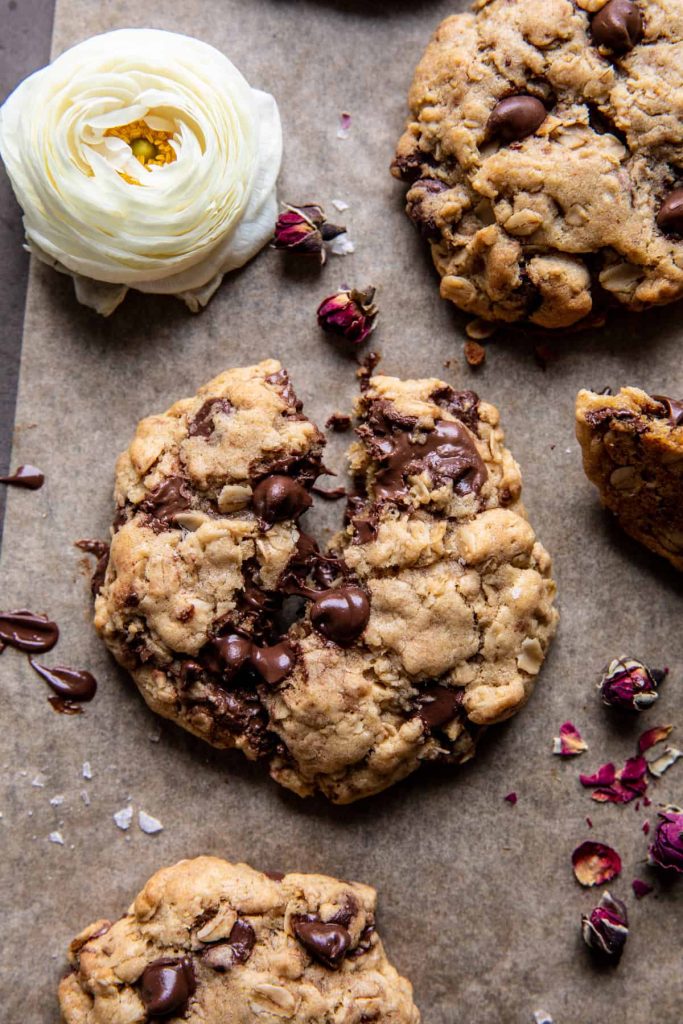 Chocolate Chip Nutella Oatmeal Cookies
Here's a twist on a classic, with these homemade Chocolate Chip Nutella Oatmeal Cookies. Follow Tieghan's delicious recipe.
What's Trending On The Blog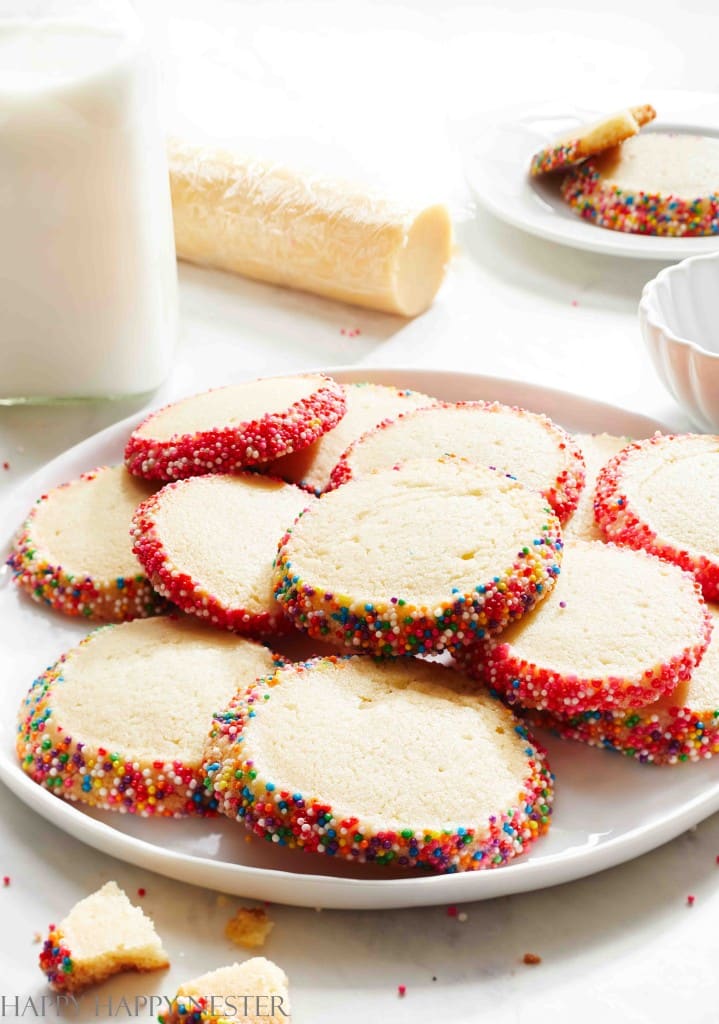 These cookies were popular during my childhood, and this Icebox Cookie Recipe is from my mom's cookie collection.
Add sprinkles, chocolate chips, or nuts, but anyway, you make them. They're convenient, simple cookies that will satisfy any cookie craving.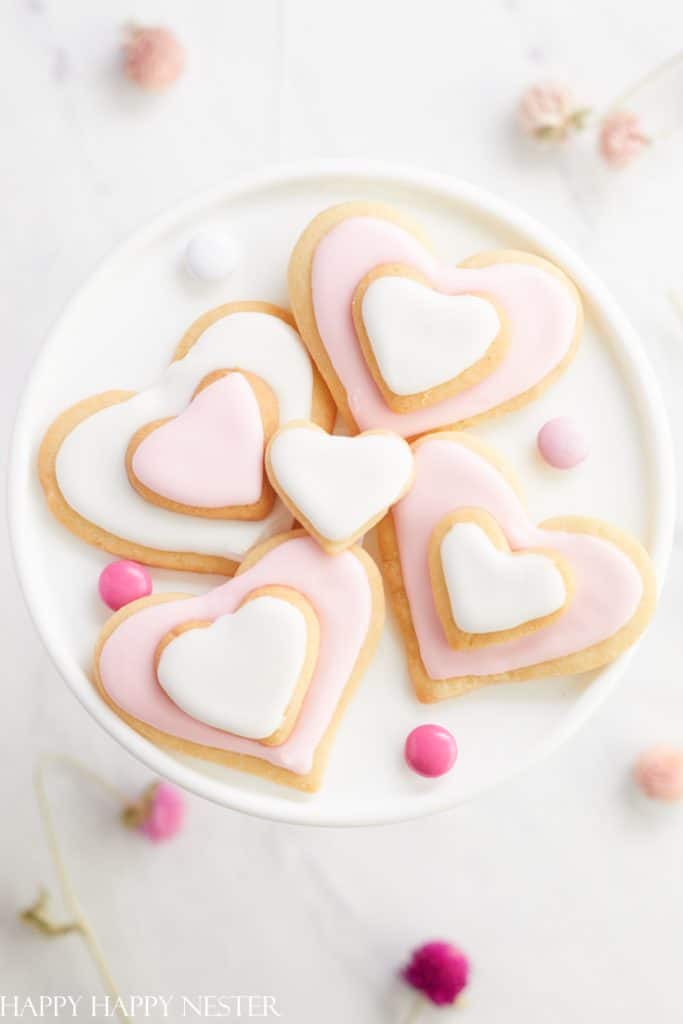 This family favorite Rolled Sugar Cookie Recipe is thin, crispy, and tastes great frosted or plain.
I love how these cookies keep their shape and make such beautiful cookies. Make them for holidays, special occasions, and eat them plain or add frosting.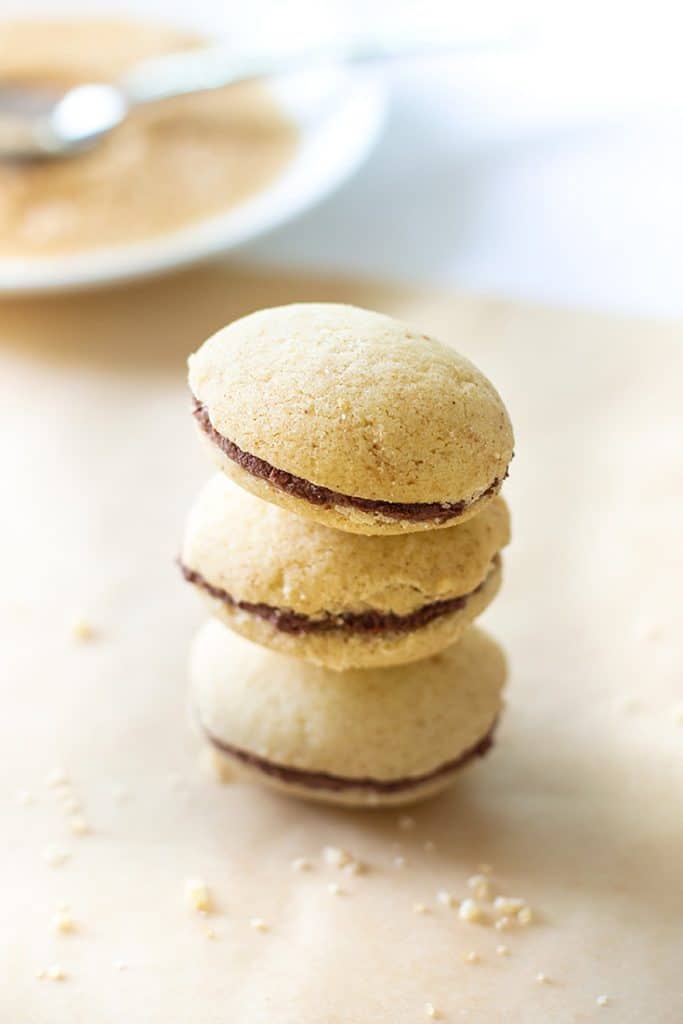 Brown Butter Sugar Cookies with Ganache
Brown Butter Sugar Cookies with Chocolate Ganache is an irresistible recipe. This cookie is delicate and the flavor is incredible.
The original recipe calls for fruit preserves between the cookies and this is where I modified it with a chocolate center.
This Week's Tip – Mini-Spatulas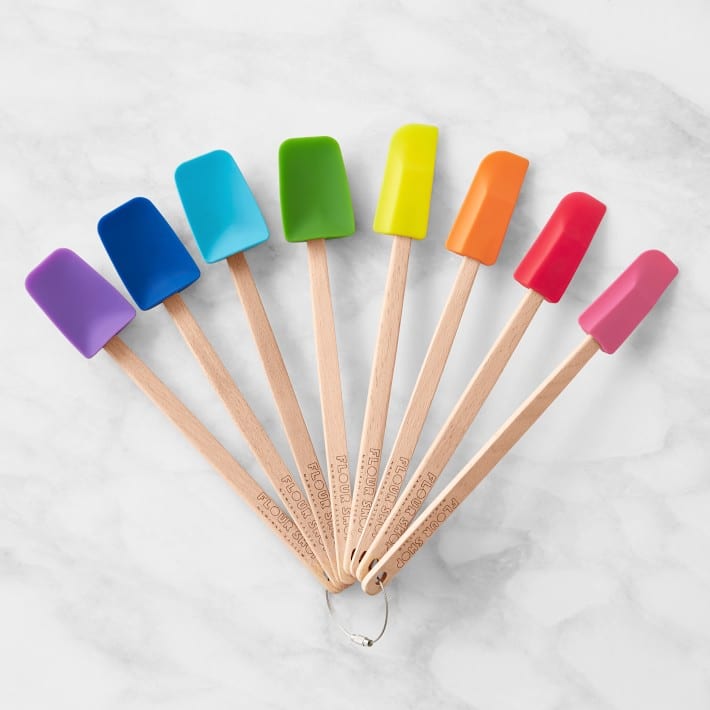 My go-to spatulas for baking are definitely the mini ones. I just can't get enough of them! They are perfect for scraping every last bit of dough or batter off my Kitchen-Aid paddle and can easily reach into all those tricky nooks and crannies.

What's even better is that they come in the most adorable colors that never fail to brighten up my day. Honestly, these little spatulas are just the best!
Latest Obsession – The Best French Shop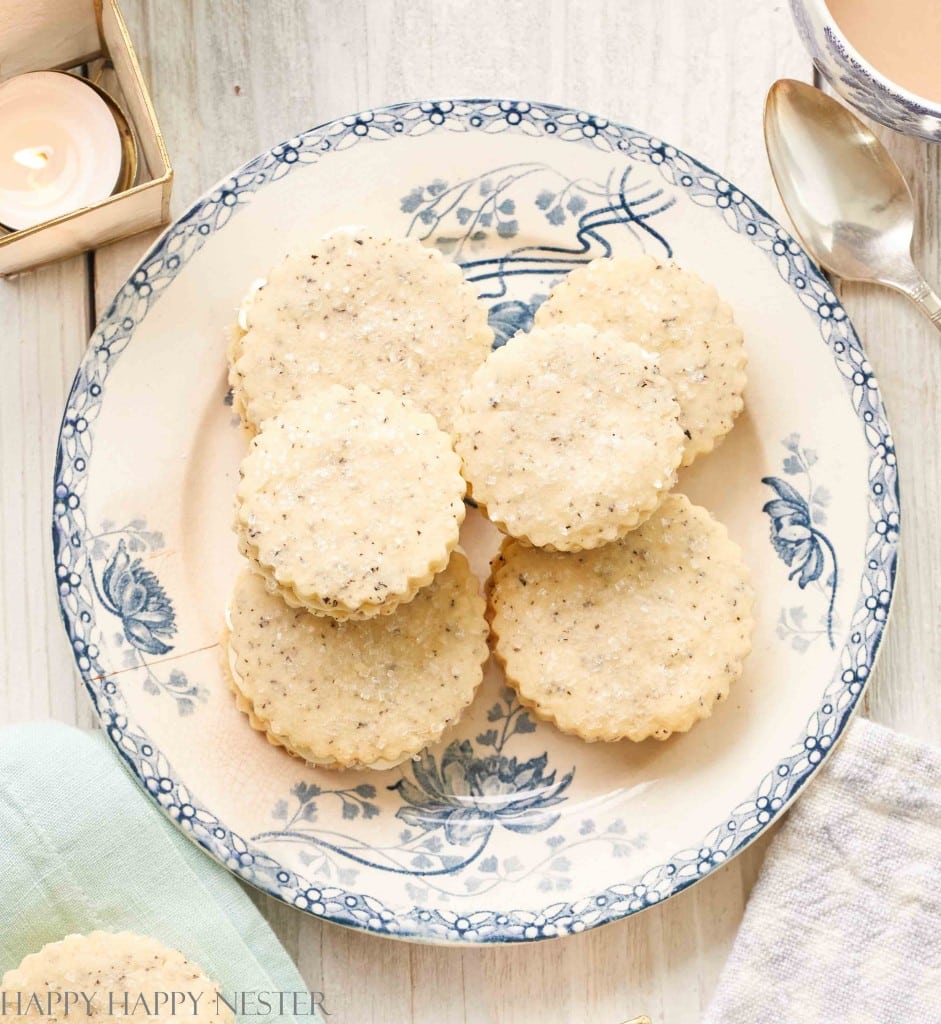 One of my absolute favorite stores is Elsie Green, which specializes in shipping authentic French home decor directly from France.
I have a particular obsession with their stunning collection of French plates, which have the power to instantly elevate any dessert or dinner presentation and make it look gorgeous.
Although Elsie Green's physical store is here in the San Francisco Bay Area, their online store allows you to indulge in their charming French finds from anywhere in the world.
---
Hello everyone!
I hope your weekend is off to a good start, and if not, this post makes you smile and inspires you to get up and bake!
By baking these recipes, you get a sneak peek into my life by seeing what I love to bake the most during spring.
Take the time, enjoy yourself, and treat yourself with a treat 🙂 You deserve it.
Have a good weekend, everyone!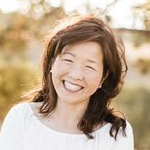 Latest posts by Janine Waite
(see all)