These are the cutest Easter Bunny Cookies. The appearance of these treats relies on the cookie-cutter shape. This unique cookie cutter is unique and so adorable. For added cuteness frost with pretty pastel-colored icing.
I love a sugar cookie with frosting and this adorable cookie is perfect for Easter. Make these with your kids or bake them for a party, they are the best little spring dessert.
Baking is my passion and I have quite a few dessert recipes over here on the blog. If you're in the baking mood, you might like a few other baking projects!
Here are some other cookie recipes:
Easter Bunny Cookies
This batch of sugar cookies spread a bit and once I made them I realized that I forgot to leave out the baking soda. You see to stop the cookie spread, you need to eliminate the culprit, baking soda or baking powder.
So, if you like a nice tidy-shaped cookie, then make sure to omit the baking soda from a recipe. Now that I iced these cookies, I'm ok that they're a little on the plump side.
I have two sugar cookie recipes, one that you refrigerate before cutting out the cookies and one you refrigerate after. The first one is my husband's favorite, so I'm including it in today's post.
This recipe is from my mother-in-law and I should seriously rename it, Margaret's Sugar Cookie recipe!

I found this cute cookie cutter on the internet and I bought it last year. I fell in love with this fun cookie cutter the moment I set my eyes on it. And the funny thing is that I didn't get around to making them. Well, this spring I made it a priority to bake them and share them over here on the blog.
But back to the cookies, when choosing the colors, I was inspired by Martha Stewart's palette. So, that meant I created pastel colors and I love the results.
List of Ingredients You'll Need
This is a shortlist of items you'll need for this rolled sugar cookie recipe. The great thing is that you probably already have everything in your kitchen pantry!
Butter – The original recipe calls for a combination of shortening and butter. My mother-in-law always used softened butter.
Powdered Sugar – Supposedly it gives a cookie a chewy texture. This cookie is so thin that it tends to be crispy on the outside which is the opposite of what I found about adding powdered sugar to desserts. I did find that when rolling out the dough, powdered sugar should be used instead of flour. It soaks into the cookie so there isn't a cakey bottom to the cookie when baked.
Egg – Adds structure and binds ingredients.
Vanilla and Almond Extracts – These flavorings add extra flavor to the cookies. Add or subtract as much as you like with these extracts.
Flour – It provides the structure of the cookie.
Baking Soda – Provides the rise you need for the cookies
Cream of Tartar – It helps the cookies rise and also keeps them from browning.
List of Equipment
Frequently Asked Questions:
What is a Rolled Cookie?
It is a cookie that you place the dough on a prepared surface and it's flattened with a rolling pin. Then the dough is cut with cookie cutters into fun shapes.
Why Do I Have to Chill the Dough?
Chilling the cookie dough prevents the spreading of the shape which means the edges are crisp and clean.
How Thick Do You Roll Cookies?
If you roll the cookie dough to about 1/4″ thick that is ideal for handling and decorating.
How Do You Roll Dough to the Same Thickness?
Most times I eye-ball the thickness. But when I want to be precise, I use my special rolling pin with adjustable thickness pins.
Can I Freeze My Cookie Dough?
Yes! You can wrap the cookies in plastic wrap and place them in a freezer bag and store them in the freezer for about 6 months. Or you can place the cookie dough in the freezer as well. I flatten my dough and wrap the disk in plastic wrap and then store it in the freezer.
How to Make Cut Out Cookies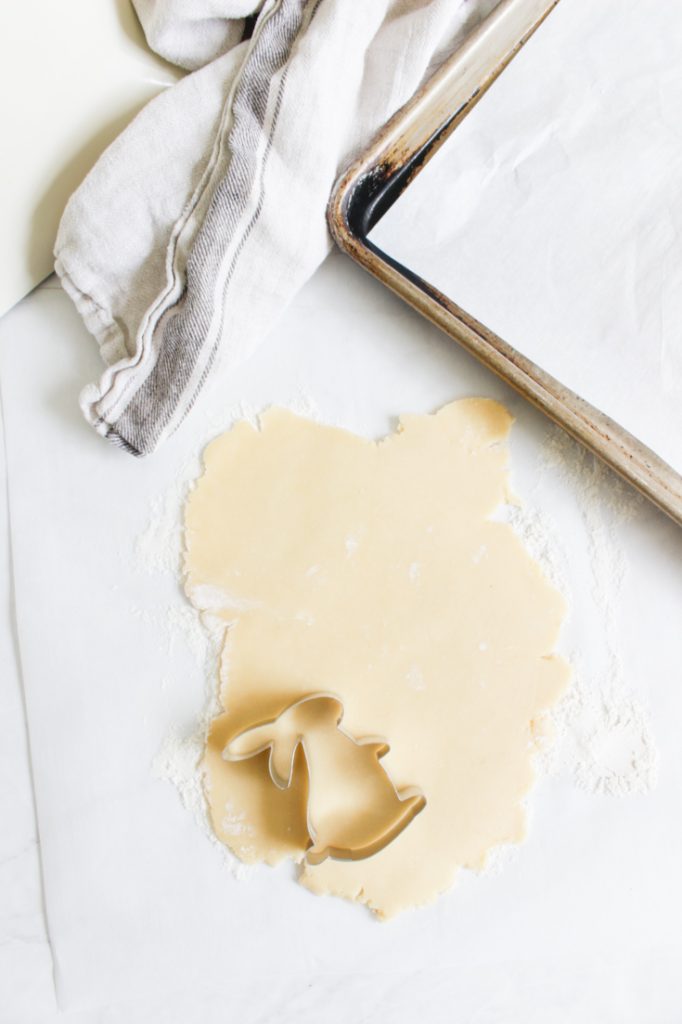 Step 1 – Make the Dough
Make the dough and freeze it for at least two hours. Once out of the fridge, roll onto floured parchment paper. I rolled mine out to 6 cm in width. Cut out shapes. I found the ears were a bit tricky to release them from the cutter so I placed it close to the baking sheet and gently pushed the cookie out with my pinky finger.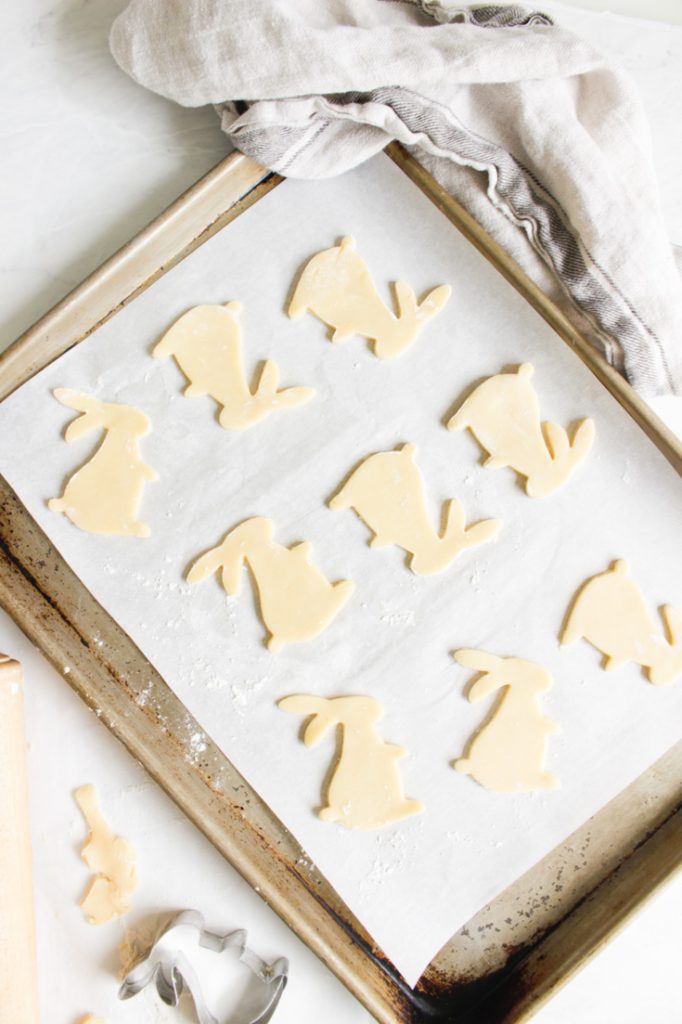 Step 2 – Place Cookies on Tray and Bake
Bake the cookies at 375 degrees for seven minutes. Remove from the oven and let them sit for a minute or two before transferring them to a cooling rack.
Bunny Sugar Cookie Recipe
This wonderful sugar cookie is perfect for rolling out and cutting into shapes. It's a crispy and thin cookie that keeps its shape beautifully.
Ingredients
1

cup

butter

room temperature

1½

cup

powdered sugar

1

eggs

1

tsp

vanilla extract

½

tsp

almond extract

2½

cup

flour

1

tsp

baking soda

1

tsp

cream of tartar
Instructions
Cookie Dough
Mix butter, powdered sugar, egg, vanilla, and almond extract.

Blend in flour, baking soda, and cream of tartar in the sugar mixture.

Cover and chill for two to three hours.
Shaping Cookies
Divide dough in half, and roll each to ¼" thick.

Cut into shapes with cookie cutters.

Cover baking trays with Crisco.

Bake for 7-8 minutes. Watch for brown edges and immediately remove them from the oven.
Nutrition
Serving:
1
cookie
|
Calories:
59
kcal
|
Carbohydrates:
7
g
|
Protein:
1
g
|
Fat:
3
g
|
Saturated Fat:
2
g
|
Polyunsaturated Fat:
1
g
|
Monounsaturated Fat:
1
g
|
Trans Fat:
1
g
|
Cholesterol:
11
mg
|
Sodium:
44
mg
|
Potassium:
16
mg
|
Fiber:
1
g
|
Sugar:
3
g
|
Vitamin A:
99
IU
|
Calcium:
2
mg
|
Iron:
1
mg
Step 3 – Ice Cookies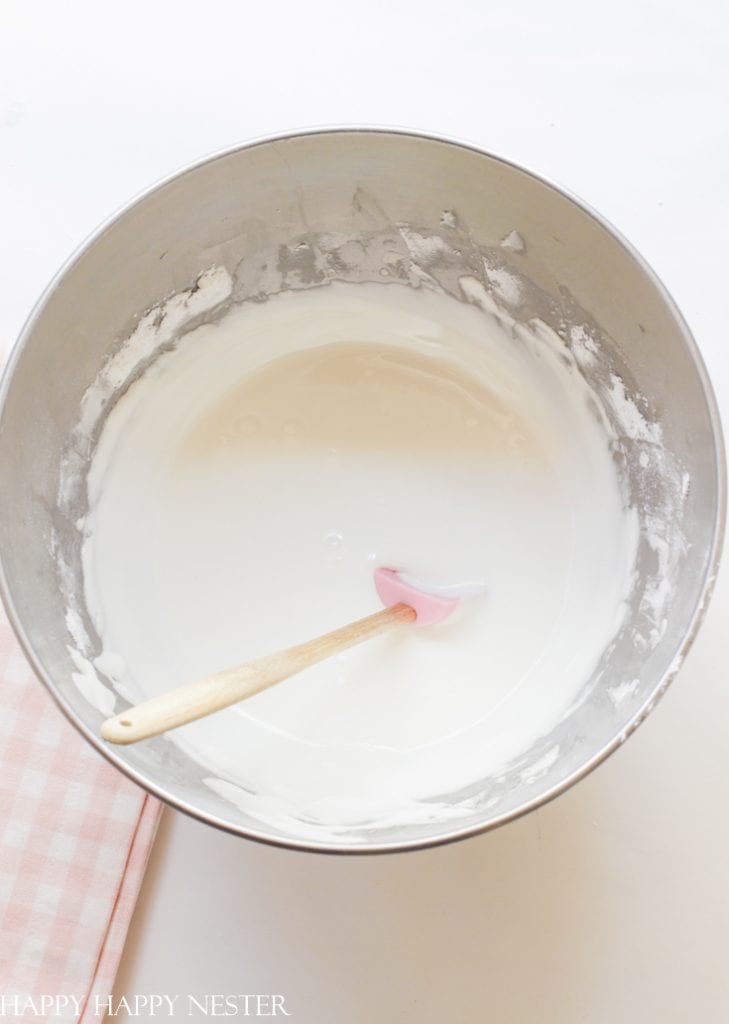 Step 1 – Mix Icing Ingredients
Using your mixer bowl add warm water and meringue together. Whisk by hand until frothy.
To test if your icing is the right consistency use the 10 Second Rule.
Drag the tip of a knife through the surface of the icing, letting the knife go approximately an inch deep, and slowly count to 10. If the surface of the icing smoothes over in approximately 10 seconds, then your icing is the correct consistency and is now ready to use.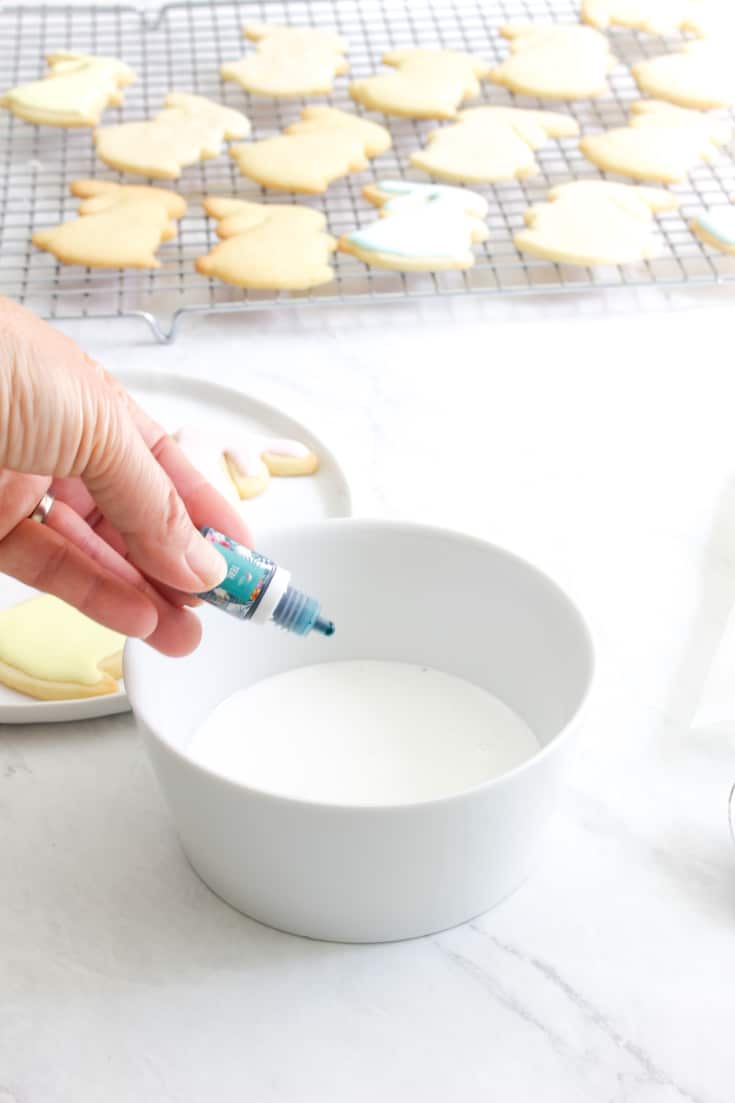 Step 2 – Add Food Coloring
You're ready to color your icing. Divide the icing into two bowls then mix a few drops of red food coloring in one bowl to make the pink frosting.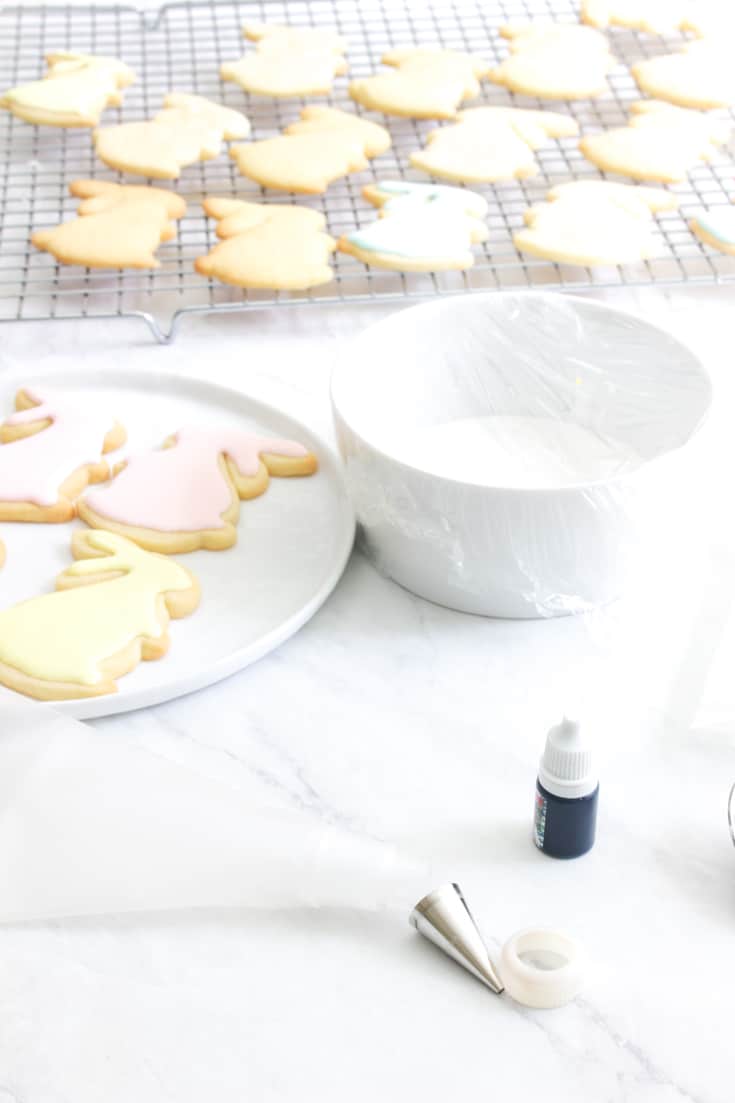 Step 3 – Place Icing in Pastry Bag
Place your tip (#2 round tip) and piping coupler on two bags. Then place each bag in a tall drinking glass and fold the bag on the outside of the glass. Fill the bag with icing.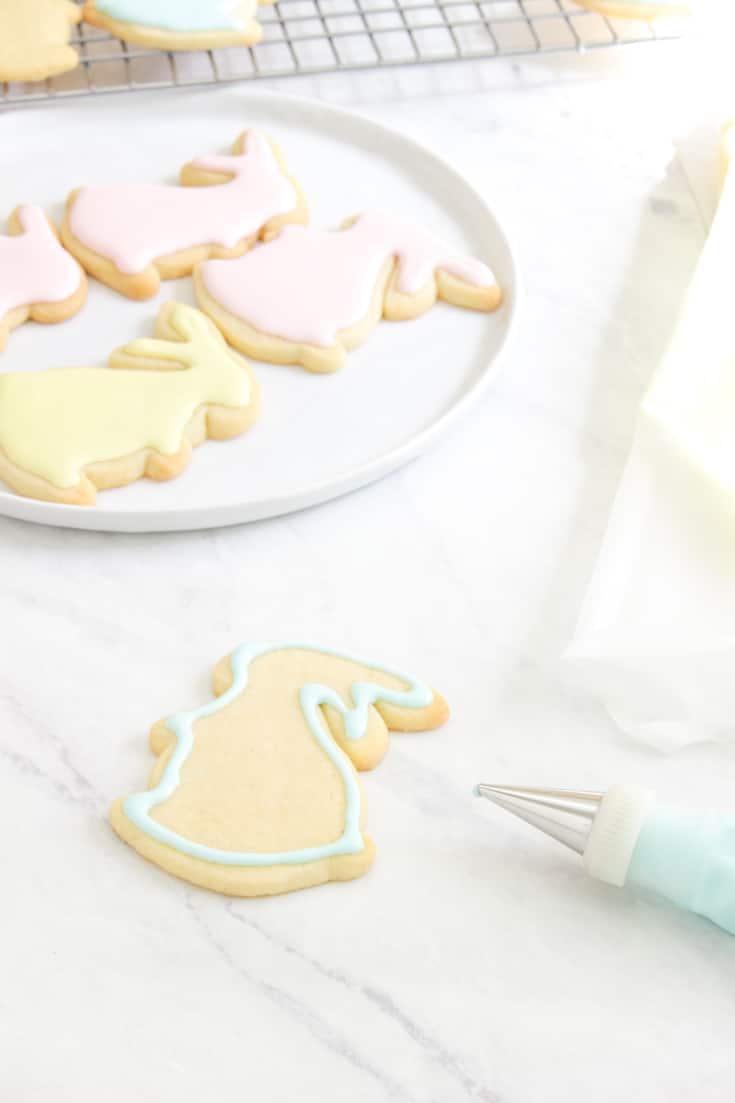 Step 4 – Piping
Outline the top of the sugar cookie with a thin line of icing. Then pipe inside the lines with more piping going in a concentric circle until the icing fills the cookie. Then gently shake the cookie to smooth out the icing and fill in the gaps.
Let the icing firm up before storing cookies.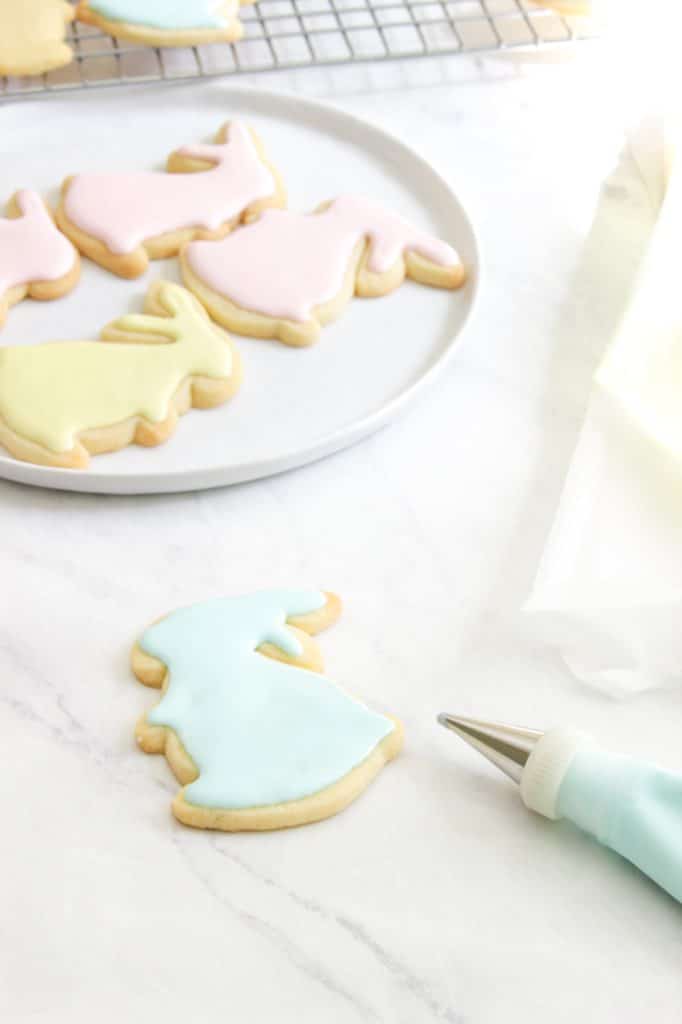 Royal Icing
This is a wonderful icing will make your sugar cookies perfect when decorating them.
Ingredients
3 – 5

oz

warm water

2½

tbsp

meringue powder

4

cups

powdered sugar
Instructions
Using your mixer bowl add warm water and meringue together.

Whisk by hand until frothy.

Place the mixing bowl on the mixer. Now add the powdered sugar all at once.

Attach the paddle to the mixer and mix the icing on the lowest speed for 10 minutes.

You are looking for a slightly runny frosting. If it is too thick, add small amounts of water to get the right consistency. Make sure to do the 10 – second icing test.

Place icing in bowls and add desired colors.

Cover extra icing with plastic wrap. I place the plastic straight onto the icing preventing air from drying it out.
Nutrition
Serving:
1
serving
|
Calories:
62
kcal
|
Carbohydrates:
16
g
|
Sodium:
1
mg
|
Potassium:
1
mg
|
Sugar:
16
g
|
Calcium:
1
mg
|
Iron:
1
mg
Hop to your kitchen and bake these adorable Easter bunny cookies for your family and friends. If you make them, they'll look like you bought them from a fancy pastry shop.
Happy Baking!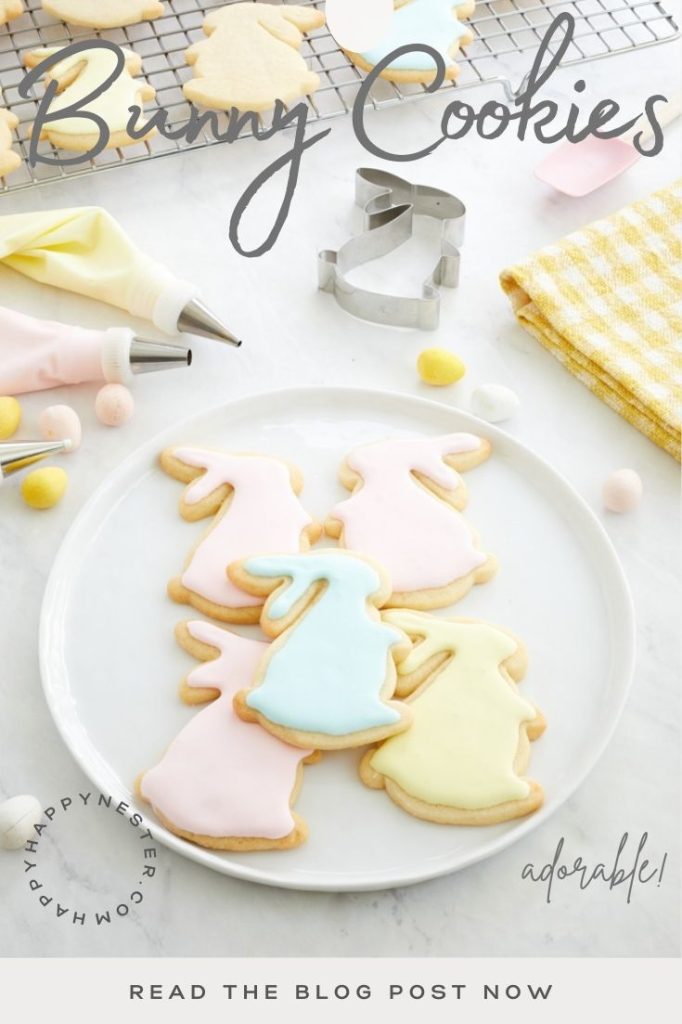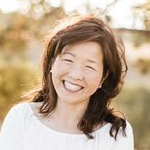 Latest posts by Janine Waite
(see all)