Today's happy decor is my eBay decor. I was invited by eBay to collaborate with them on this blog post, but rest assured that this post is entirely my own opinion. I buy a fair number of things on eBay, and I love how convenient it is to shop online with them. Did you know that they have 12 million home items, with almost 1 million new items added each week?
This is so incredible, and I love that it's all online.
My eBay Decor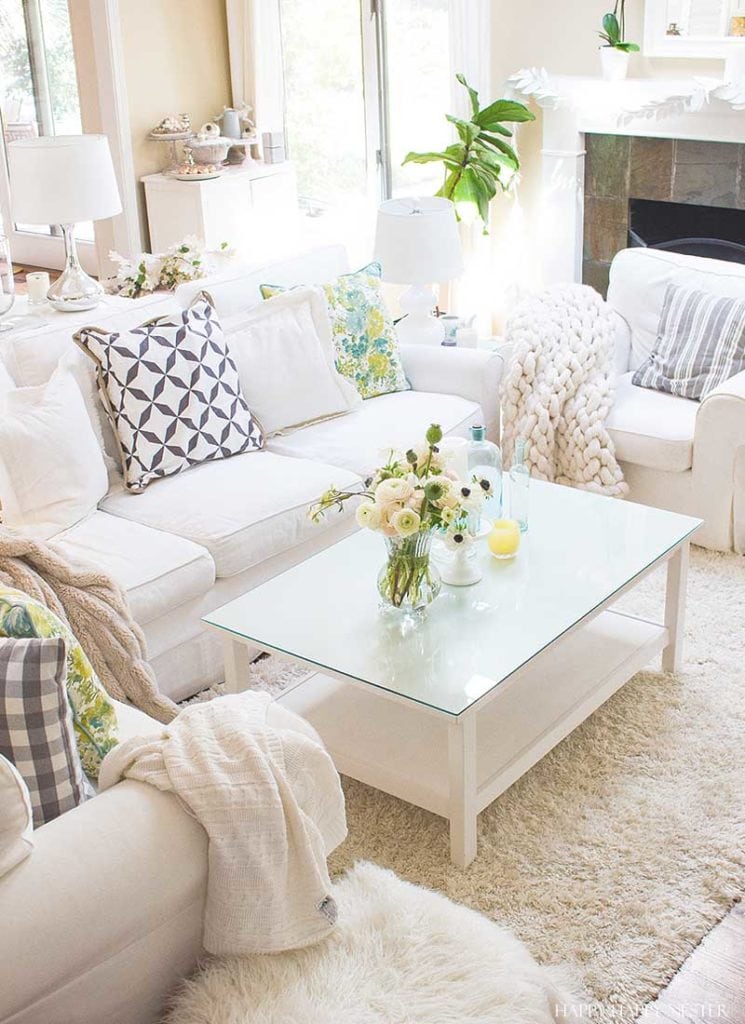 Here in the San Francisco Bay Area, getting around on our freeways can be a bit time-consuming.
Ugh, and some trips during rush hour can be brutal
And let's face it, I'm usually plopped in front of my computer most days, blogging. So, it only makes sense to shop online.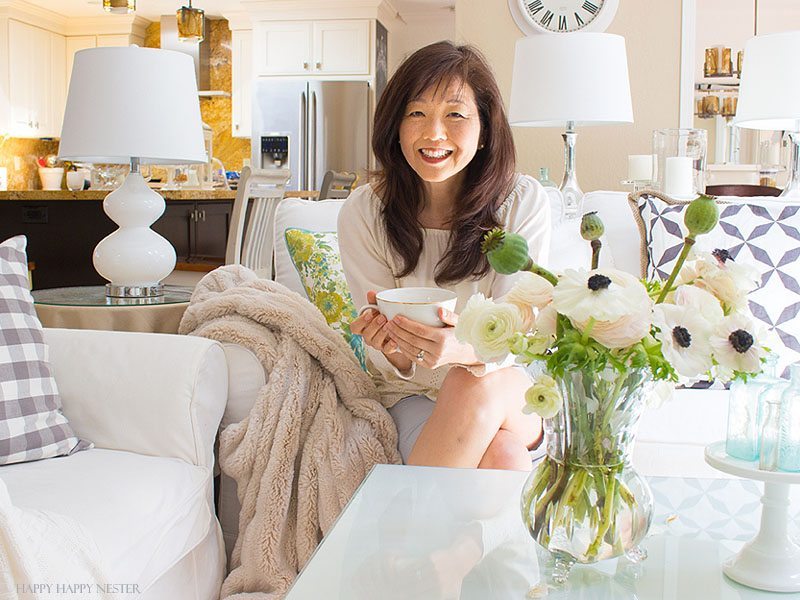 But, I thought it might be fun to take a special peek into my living room and share my eBay décor finds.
But, you know me, I couldn't resist adding a personal twist to this post.
The Stories Behind My Home Decor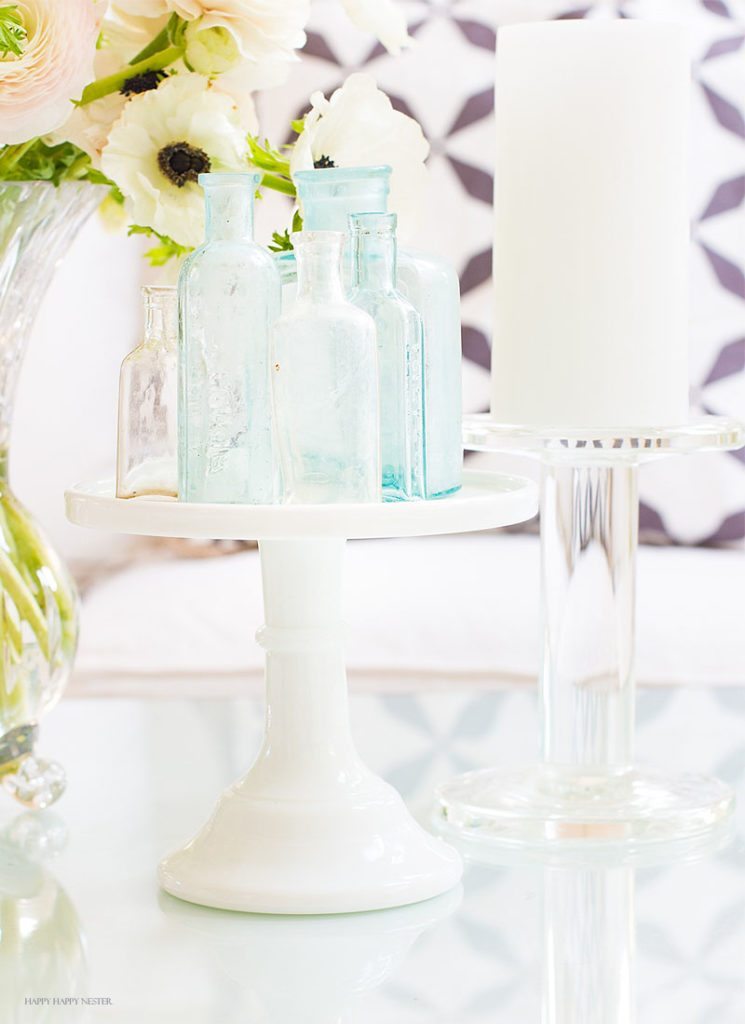 My husband has quite the antique bottle collection from Vermont. Some of you might know that he grew up in Vermont.
 He loved exploring old cellar holes for old bottles.
So basically, what was old trash from the turn of the century is now a treasure in our home.
But, you don't have to go to these great lengths to start your collection, eBay has quite a great collection of bottles for sale. Also, pictured here is my white cake stand that you can find on eBay as well. I just love my eBay decor!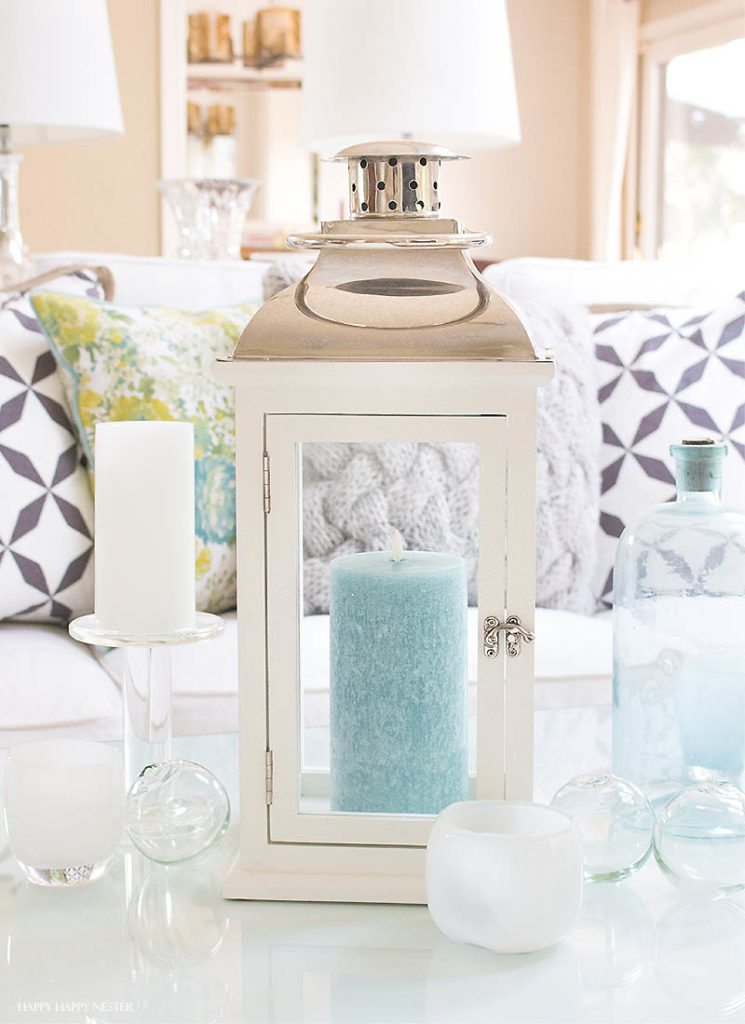 I enjoy this classic white lantern that I received for writing a blog post.
This is one of the many perks of blogging.
Many of you wanted to purchase this gorgeous lantern, and for a short time, it wasn't available in the stores. And people were bummed that they couldn't buy it.
Well, you'll be happy to know that this lantern is on eBay right now.
So, there is a funny story behind these two silver lamps. I just happened to stumble upon them at our local thrift store.
In the store, someone had placed some hot pink lampshades on them!
Luckily, I could see beyond the dayglo lampshades, and I bought these sparkly lamps.
You can find these lamps without the pink shades on eBay.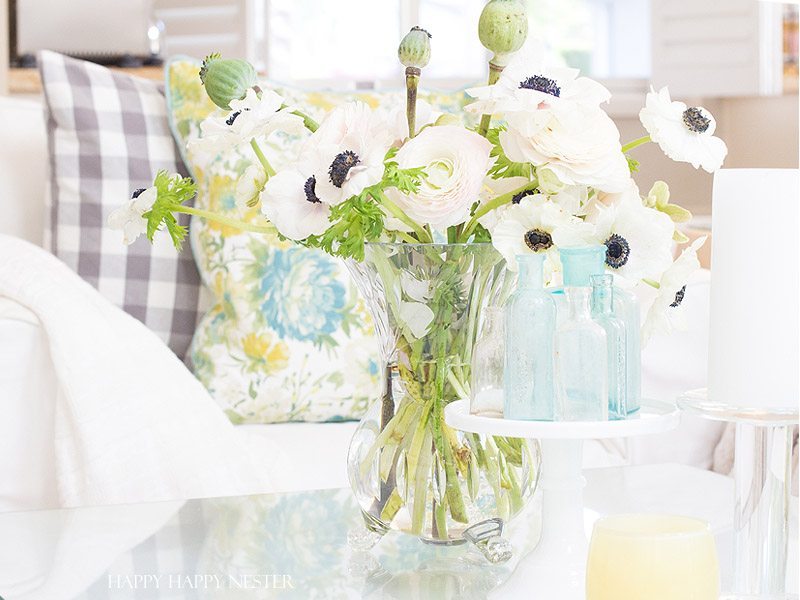 Do you have home decor gifts that friends and family have given you? Do you find that every time you use them, you think of the person who gave it to you?
Well, this crystal vase is a wedding present from my cousin and her husband. I think of her often since I always have a bouquet of flowers in it.
My beautiful vase and flowers make me happy.
So, you don't have to get a wedding present to get this vase, and it is available on eBay. Decorating with eBay decor is easy because they have such a great selection, value and, often, free shipping. No matter your style this is a shopping destination you don't want to miss.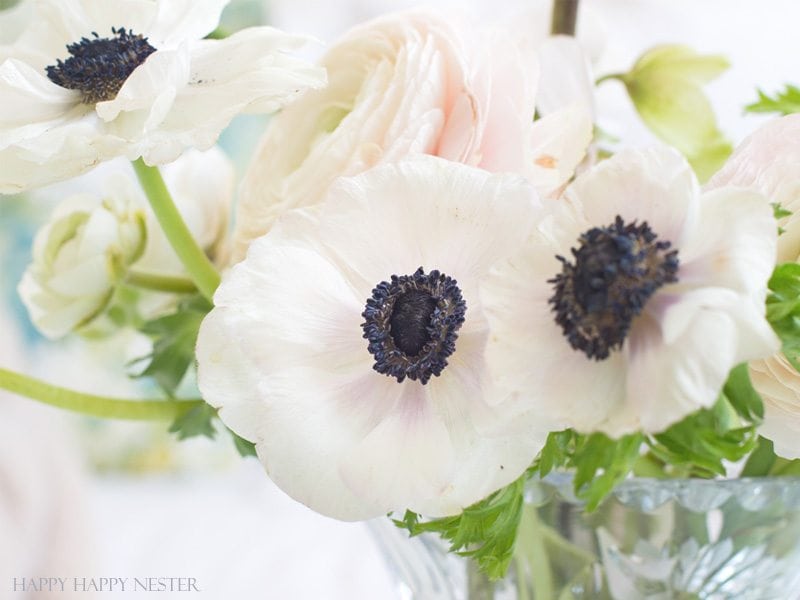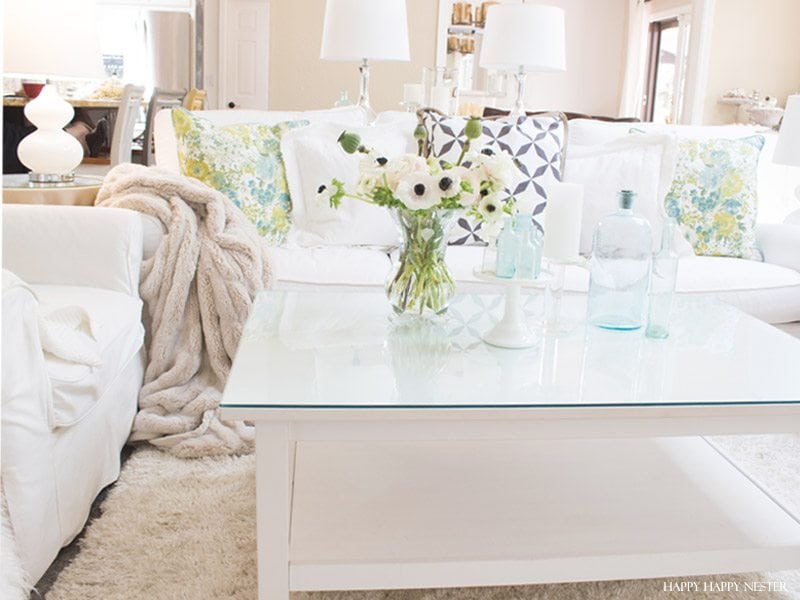 This is a sponsored post written by me on behalf of eBay Home, and we want to thank you for taking the tour of my living room.
It has been a pleasure chatting with all of you!
Happy Shopping my eBay decor for your home and happy decorating. And you also might enjoy my latest Spring Home Tour.
Cheers,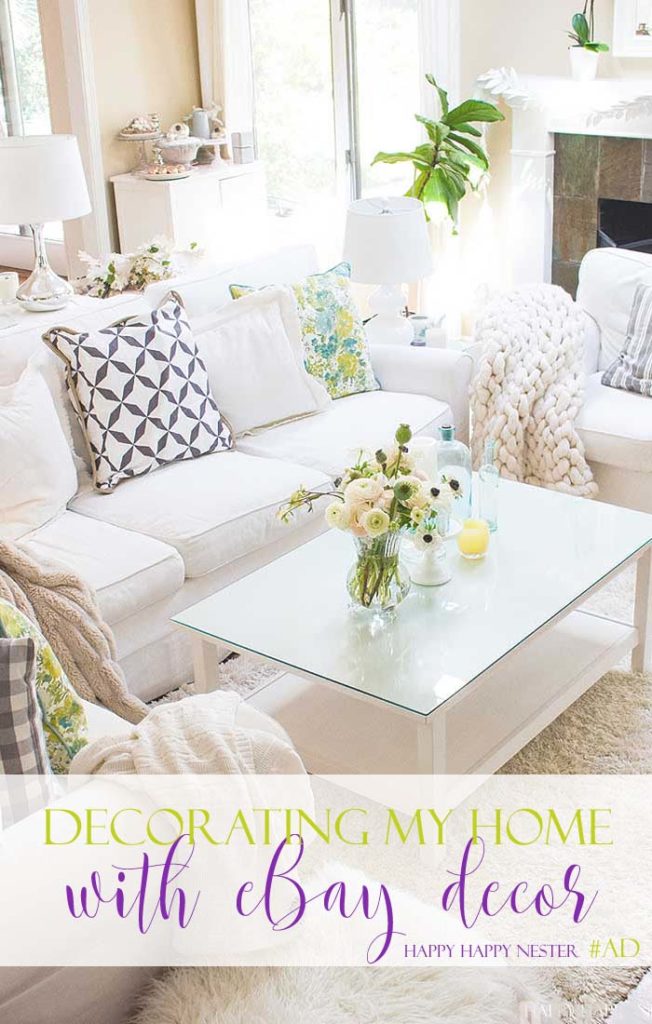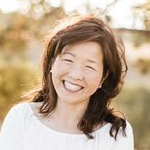 Latest posts by Janine Waite
(see all)