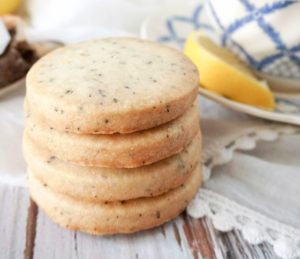 Fall Cookies
I have my second roundup and today I'm sharing my favorite fall cookies. Are you ready to bake? I'm in the mood for baking since our weather is cooler. Yes, it is raining here in Northern California and everyone is celebrating!
And I'm happy to be back in the kitchen.

Do you remember the stories behind your different kitchen items? We received our wonderful KitchenAid mixer from my brother and his wife as a wedding present. I always think of them when I pull it out to bake. I love how things hold memories and stories of family and friends.
Speaking of stories, I recently remembered this cute one about our son.
Since he is our first child he got my full attention. I let him freely explore our home and especially our kitchen. I have a photo of him inside our corner cabinet!
Yes, I think he was a little spoiled. Not by me of course!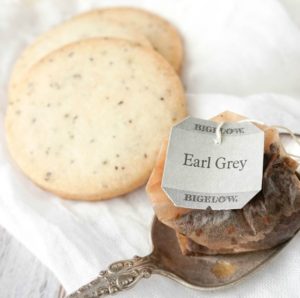 Well, we had this great kitchen floor that was bomb proof. And my husband would spin our little son around in cast iron pans.
Yes, our kitchen was his playground.
Well, we also spun him around on my double insulated layered cookie sheets.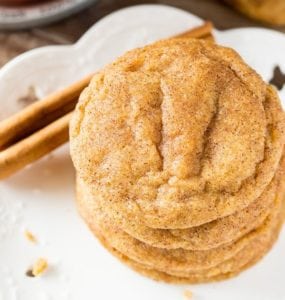 While I still have these cookie sheets, the insulation layer is broken. As a result, they always remind me of spinning him around on our fun checkered kitchen floor.
He would giggle with delight.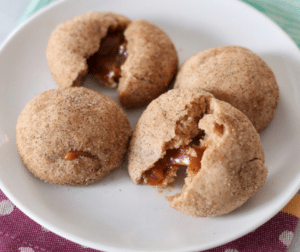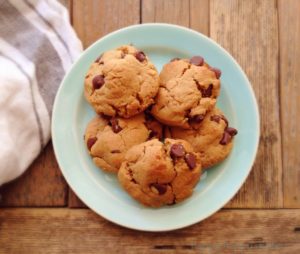 Ok, let's get this baking party started. Grab your apron and a coffee or tea and start making these scrumptious fall cookies.
Finally, my kiddos love hanging out in the kitchen. My daughter loves to bake on the weekends. My son will most often make dinner while I'm always racing off to pick up my husband at the train station.
I thoroughly enjoyed chatting with you today! Please come back next week for some more yummy recipes.
Happy Fall,

More Cookies!
Please tap on photos for the link.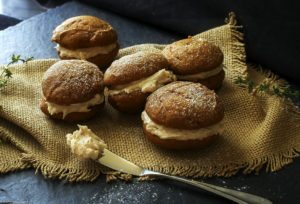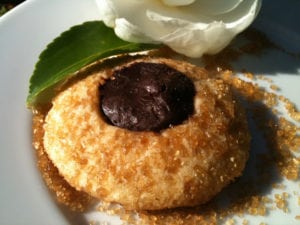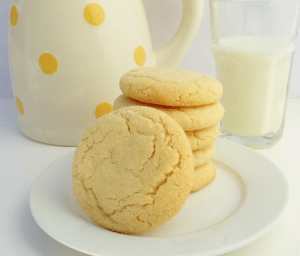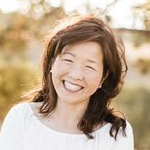 Latest posts by Janine Waite
(see all)