I'm super psyched to share with you this post on Fall Wreath Ideas DIY I love making wreaths, and my favorite is to make paper wreaths which are easy and inexpensive to create!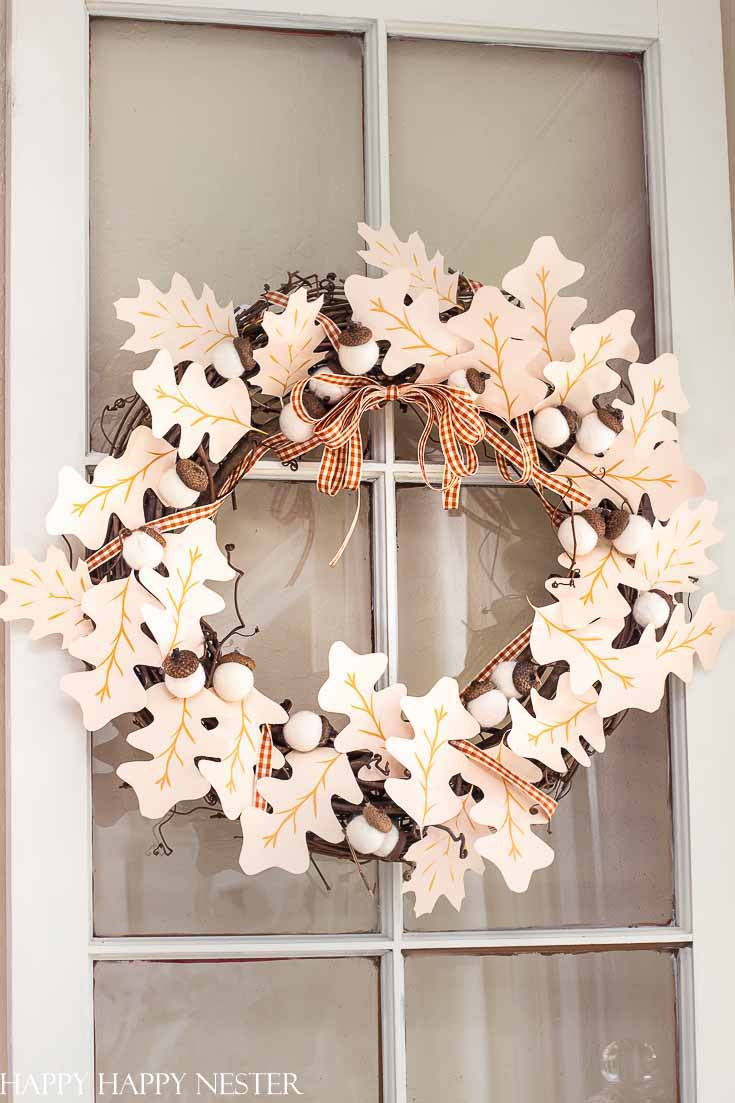 I designed a floral paper wreath last spring, and it was a hit with my blog readers. So, I thought, why not create another for this fall. This project is so easy to make, and it is the cutest fall wreath for either your living room walls or front door.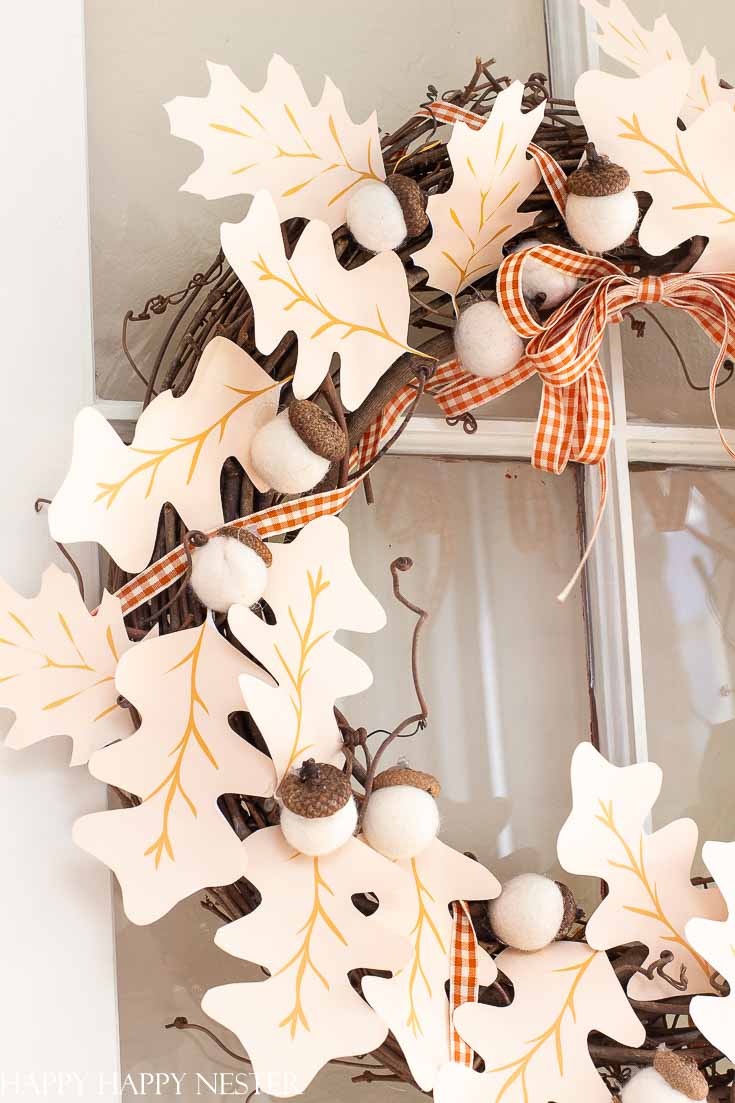 I always love seasonal fall wreaths (check out my felt leaf wreath from last year) and so this year I turned to a downloadable leaf print. So, no need to draw a leaf but rather download it, print it, and cut it and you are ready to assemble.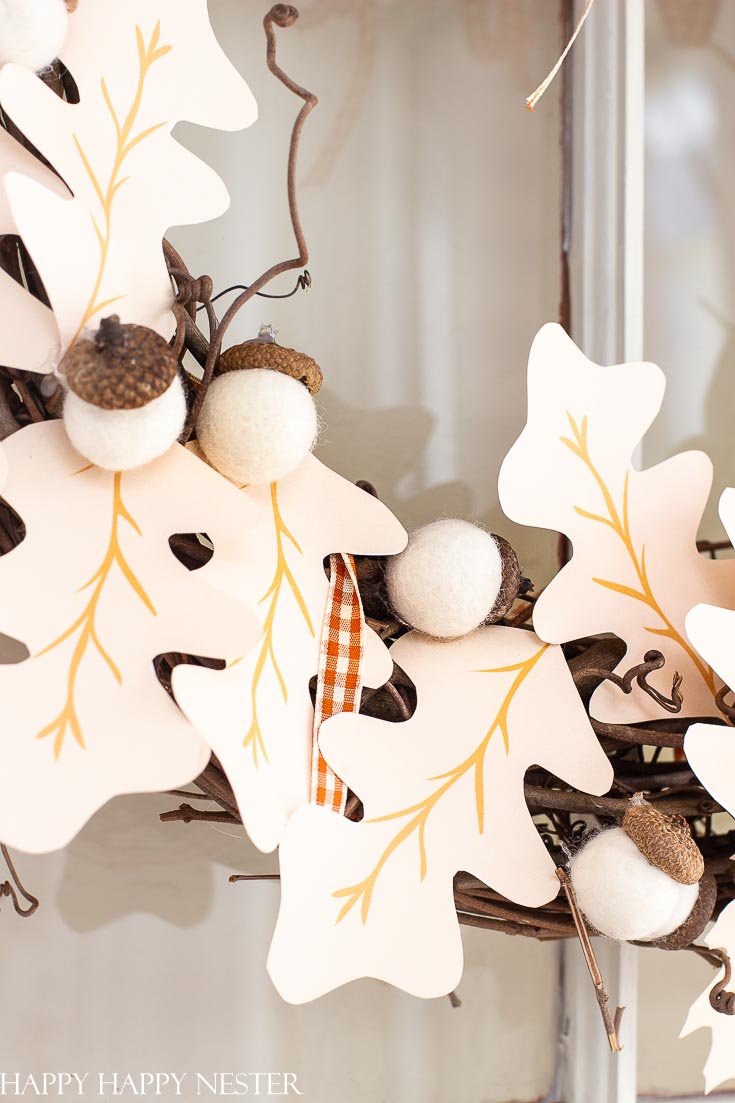 Fall Wreath Ideas DIY
*The following post contains affiliate links.
Supplies
Scissors
Glue Gun
Fall Wreath Instructions
1. Match an acorn cap to a wool ball and glue with a hot glue gun.
2. Download the digital leaves (pay for on Etsy)
3. Print out about 24 pink leaves.
4. Cut out leaves
5. Glue leaves on the grapevine wreath. Next, glue the acorns on the wreath as well.
6. Weave the ribbon around the wreath and tie the ends in the back.
7. Make a ribbon for the top. Please view the video below.
Watch This Video For How to Make This Fall Wreath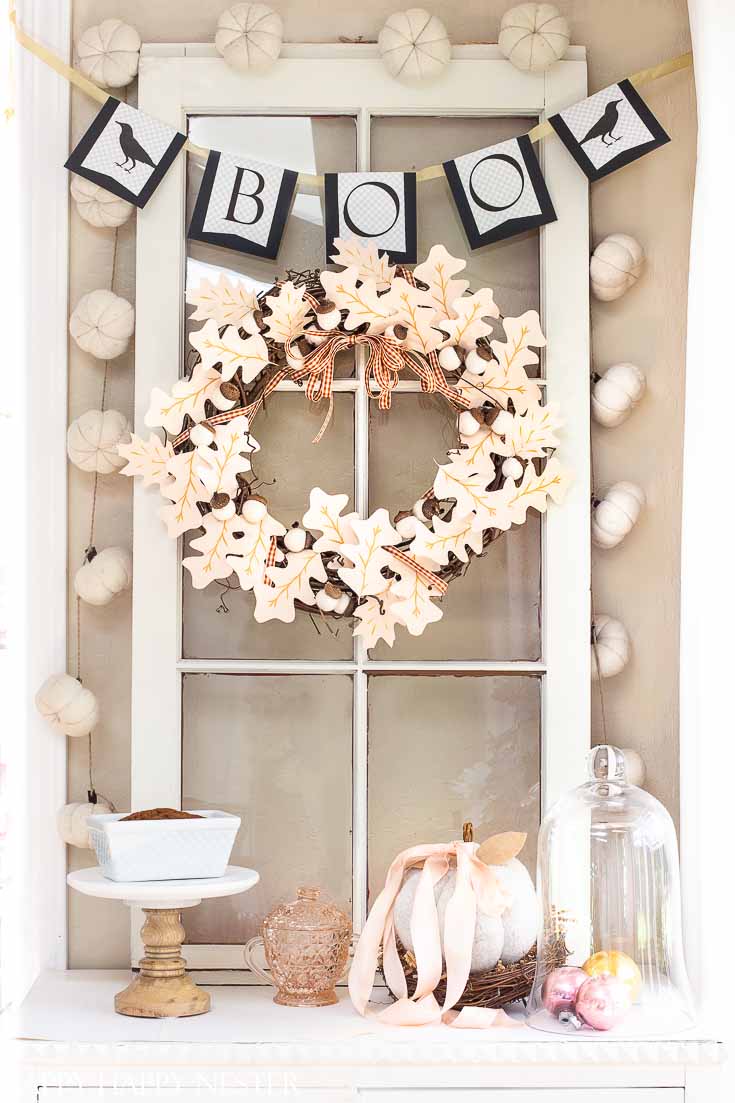 Hang your fall wreath on a bookshelf, old window, or front porch, or living room wall.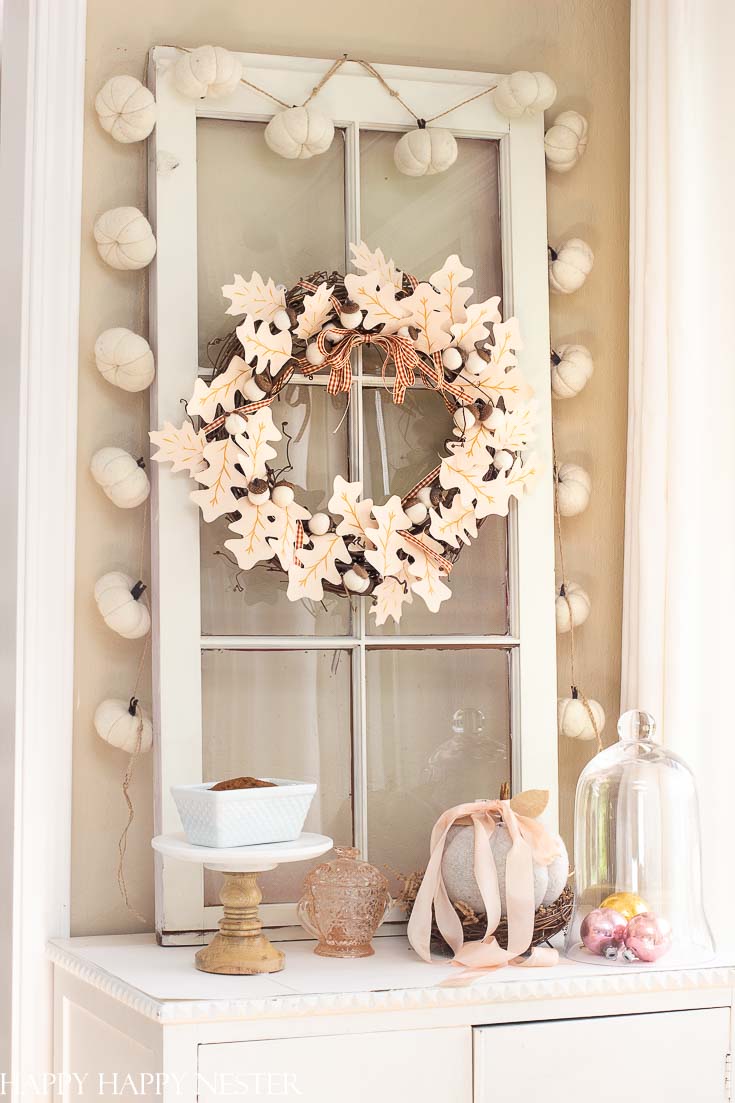 Well, I enjoyed making this wreath and I'm so glad you stopped by for my fall wreath ideas DIY project. I love autumn and all the cozy decor that it brings. It's so exciting to embrace the fall season and make new wreaths and unearth my fall decor from storage.
Here is a night view of my wreaths from last year's cozy fall decor. Make as many of these wreaths for your home since they're so easy to create.
Happy Fall!
Cheers,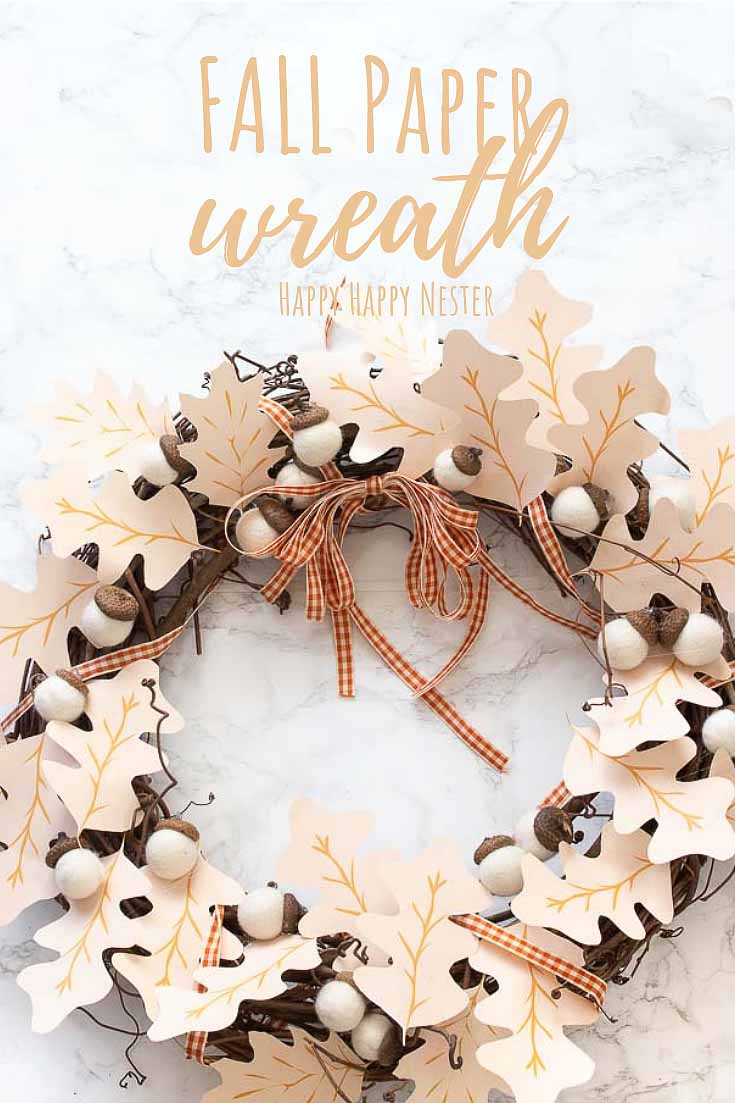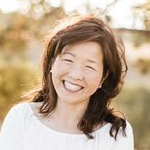 Latest posts by Janine Waite
(see all)