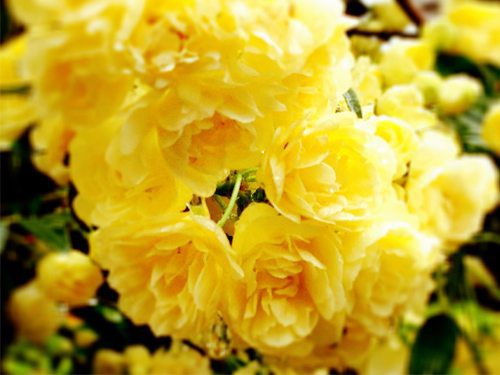 Gardening Tools
Spring has arrived here in the San Francisco Bay Area, and gardening ideas are filling my head these warm sunny days. In the next week, I will be fertilizing our Camellia and Jasmine plants and cleaning up our little gardening shed. I am not an avid gardener but do love to putt around in the spring while the weather is crisp and weeds are easier to extract from the damp soil. I know some of you live in snowy states and winter is still in full swing, but while you are pining for spring why not take this moment to order your new garden gloves, clippers, and tools. So, here is my list of essential tools that I have collected and love!
~ A Note About the Nester ~
When we had an Old English Sheepdog, Mollie, who would go into my veggie garden and pull at my tomato branches. She would eat all the tomatoes off the bush. We eventually had to put a cute white picket fence around the vegetables.
The following post has affiliate links. This means I make a few cents on sales to Amazon. It will help pay for my tea drinking habit. 🙂 So thanks for your awesome support!
Here are my gardening tools: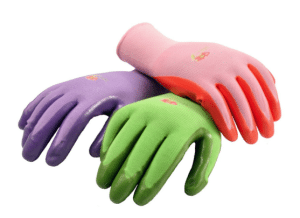 These gloves got rave reviews on Amazon, and I always buy new gloves for each gardening season. I ordered them yesterday, and I will be trying them out for the first time. The reviews say that they wouldn't use them with big rose thorns, but they should be alright with small thorns. I have a fun post that shows how I store our gloves in the summer: Container post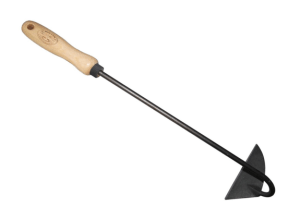 My neighbor in Seattle insisted I buy a little Smith and Hawken tool. I love it, and unfortunately, Smith and Hawkens went out of business, so I was delighted to find that Amazon carries this one. If you are going to buy one gardening tool, this is it! It makes gardening a breeze with it's sharp corner blades that dig into the soil and the edge that scrapes the weeds and roots away. I'm confident that you will fall in love with this little hand hoe and will find it very useful for gardening. Mine is still going strong, and it is about 14 years old. If you order one, note that they have both a right and left handed version.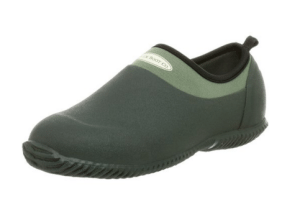 We love these shoes so much that both my husband and I have a pair. They are so easy to slide into, and they keep your feet dry from mud, rain, and dirt. They are incredible garden shoes and despite the mud and abuse, they still look great.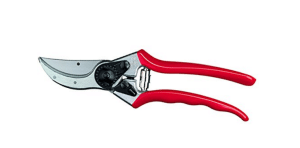 These are the second pair of pruners that I have owned. This pair is fantastic and cuts small branches nicely, and the frame is built solid. It has a locking device that now and then loosens, but a few turns of a Phillips head screwdriver will tighten it up nicely. They are a little expensive but well worth the money.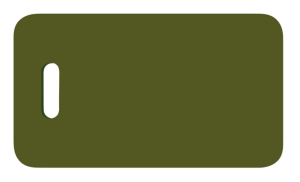 No matter your age or your physique a garden pad is a good idea. I find that not only do I use it for kneeling but I also use it as a seat. Love the handle and the extra cushion for my knees and bottom.
Well, I need to get out to the yard to fertilize my plants. I hope this post inspires you to get ready for spring gardening. I have many ideas for our garden, and I hope I get to tackle them this year. Do you have a favorite garden tool that you would love to share? Leave a comment below, I would be so tickled to hear from you.
Cheers,

Here are some other posts you might enjoy!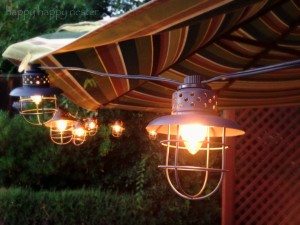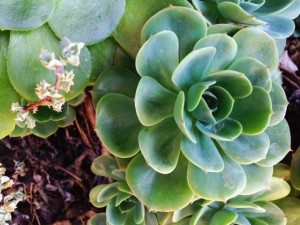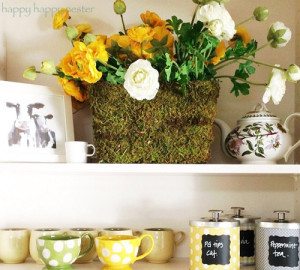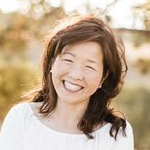 Latest posts by Janine Waite
(see all)