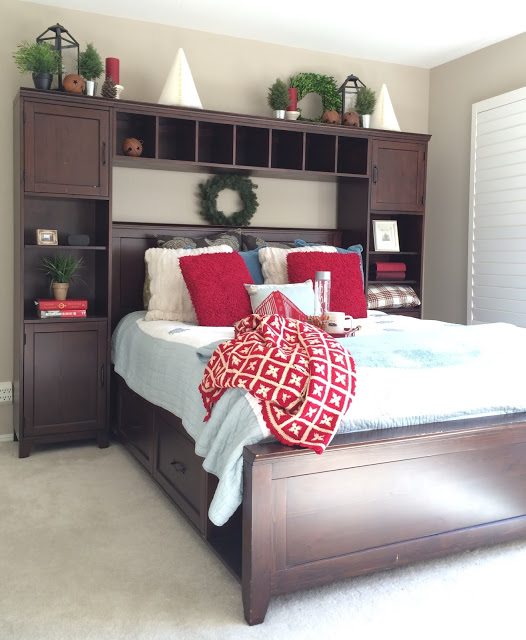 Living in Northern California has it perks! We have mountains, lakes, city life, restaurants, beaches, vineyards, walking trails, theaters… well you get the point. It's a beautifully diverse place to live, not to mention the weather here is really nice most of the year.  Since we moved here we've had many visitors and we always get to explore something new. It's awesome! We've evolved from guests crashing on a sofa sleeper to having a beautiful guest room.  I want my guest room to be cozy, comfortable, functional, and fun. Not like a hotel, but like a bed and breakfast, I guess.
Since one of my boys has graduated and moved away to college I have more room for company. Whether we go adventuring around Northern California or just sip wine on my back patio I want my guest to feel truly at home.
Note about the NesterMy husband and I went on a trip to the West Indies about 15 years ago. Everyone in our travel group got a beautiful room with a view, big queen bed, stacks of books to take the beach, and a nice closet. We got a room in the basement with two twin beds. We tried moving the beds together, but they were bolted to the floor, so we cozied up and shared a twin bed for a week.
Here are my essential must-haves for a lovely guest room:PILLOWSI have tons of pillows in my guest room. I have a bunch on the bed and stacks in the closet. I am a pillow person, so I know how important that is for me to get a good sleep. If my guest is not a pillow person and they only need one pillow, then I have plenty of options for them to choose from.
more pillows… all shapes and sizes…
BEDDING AND EXTRA BLANKETS
My guest bed is layered with a hypoallergenic mattress cover, cotton organic sheets, and a quilt. I have many people in my family with allergies and I want to make sure their sleep is as comfortable as can be. I also have extra quilts, a duvet in the closet and a throw on the bed for extra warmth.
EXTRA PHONE CHARGER AND WIFI PASSWORD
I know what it's like to travel and discover you've left your charger at home, or worse, at the airport. I have an extra phone charger and a picture frame with our WiFi name and password.  This makes it easy for the guest to check their emails or update social media on their laptop or devices.
TRAY FOR KEEPSAKES AND MORE
I leave a tray on the bed or nightstand so they can keep their watch, phone, or pocket items somewhere organized.  I really love this one from Pottery Barn. I might pick it up before my guests arrive.
WATER
I like to buy VOSS water bottles and leave a coffee mug or glass in the room. I love the sturdy glass bottle and my guest can take it home with them.  My guests don't have to go rummaging for a drink in the middle of the night either, they have water right in their room. In the morning, they can bring their coffee mug down for a cup of joe or hot tea.  Don't you love this little "nest" mug we bought from Homegoods?
SOMETHING TO READ
I leave a stack of current novels and magazines for my guests to read if they want to. I especially love sharing my Sunset magazine since it highlights the west coast. The latest book I'm adding to my guest room is Eating Up the West Coast, by Brigit Binns, published by Sunset Magazine. You can read a great review of it here.
AMENITY BASKET
I pack a small basket with some basic necessities for traveling; shampoo, toothbrush, hand lotion, pain reliever and antacid. Most people bring these items on their travels, but sometimes they forget. This way we save ourselves a trip to the store and have more time for adventures and trying new food. Two of my favorite things.
DECOR
There are two things I don't put in a guest room anymore: a clock and a television. I feel like these are two items that take you out of the moment. Plus we all have a clock on our phone and most people have a device to watch Netflix or videos that you've downloaded.
Well, thank you for stopping by and visiting my guest room.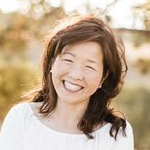 Latest posts by Janine Waite
(see all)