I've always wanted to know How to Make an Easy and Elegant Cheese Board and so today, I created one for this post. As much as I try to design a charcuterie board packed full of many types of cheeses, I assembled this simple board instead.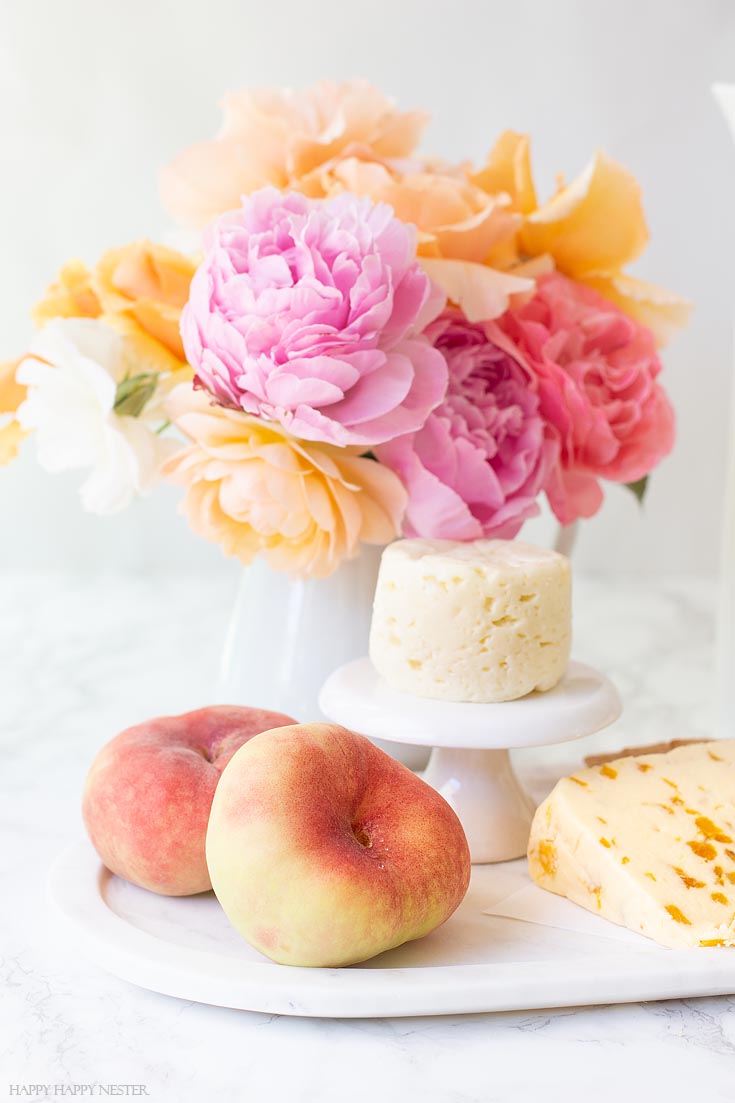 So, if you are like me and have a gazillion things on your to-do list when you entertain friends, a simple cheese board is probably more in line with your schedule. Learn how I created this pretty but yummy cheese selection.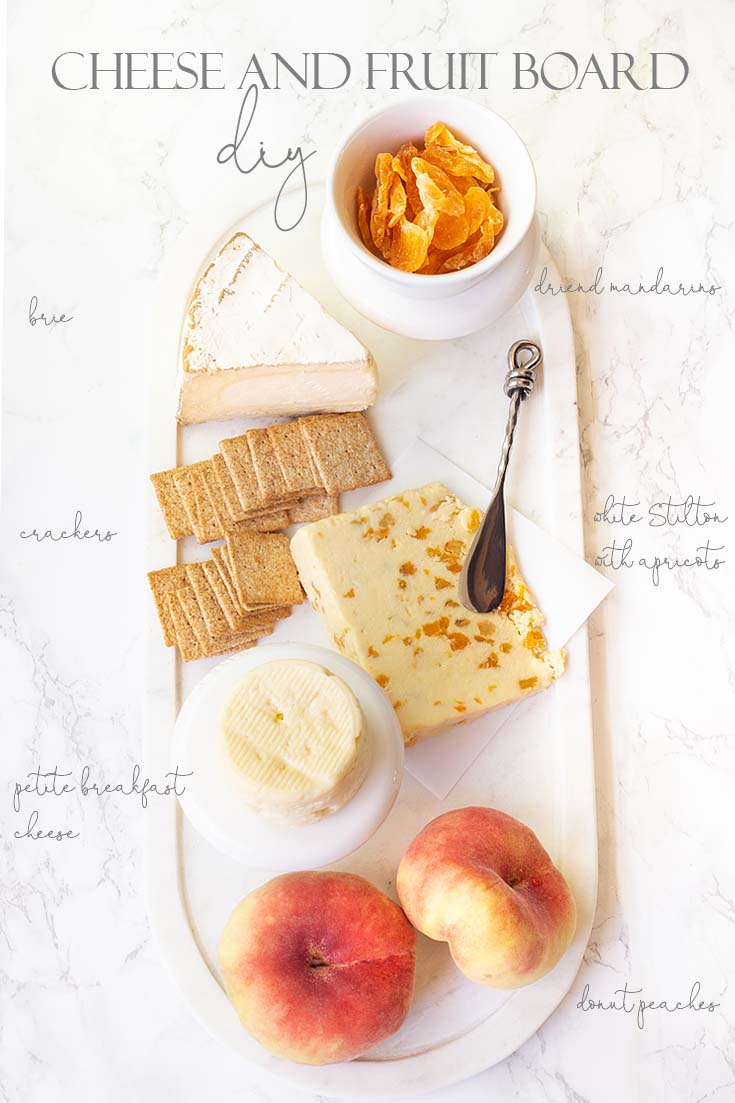 I will be adding a few of my friend's charcuterie boards within this post to give you more options. So, make sure to read this whole blog post.
How to Make an Easy and Elegant Cheese Board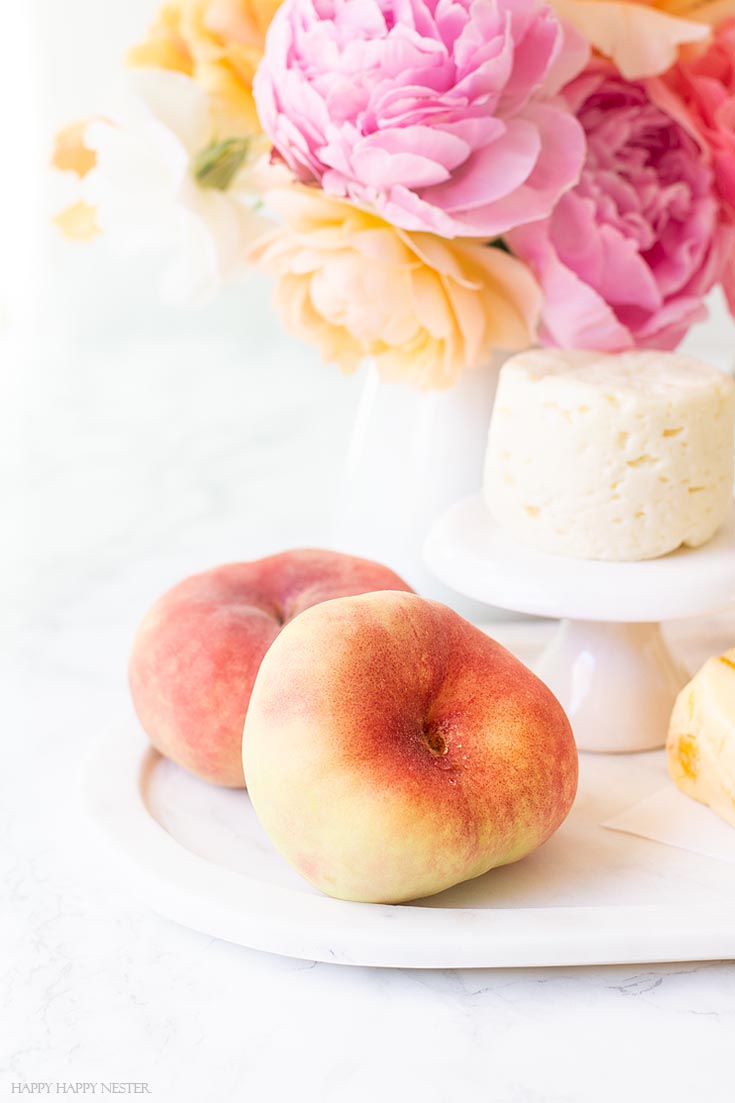 Choose Some Yummy Fruit
Let's start with the fruit. I love these donut peaches and I was surprised they were in the grocery stores already. Well, with a tiny bit of research, I found that they are harvest late spring and end of summer. Did you know they originated in China about 200 years ago? Well, they are a beautiful addition to an elegant cheese board.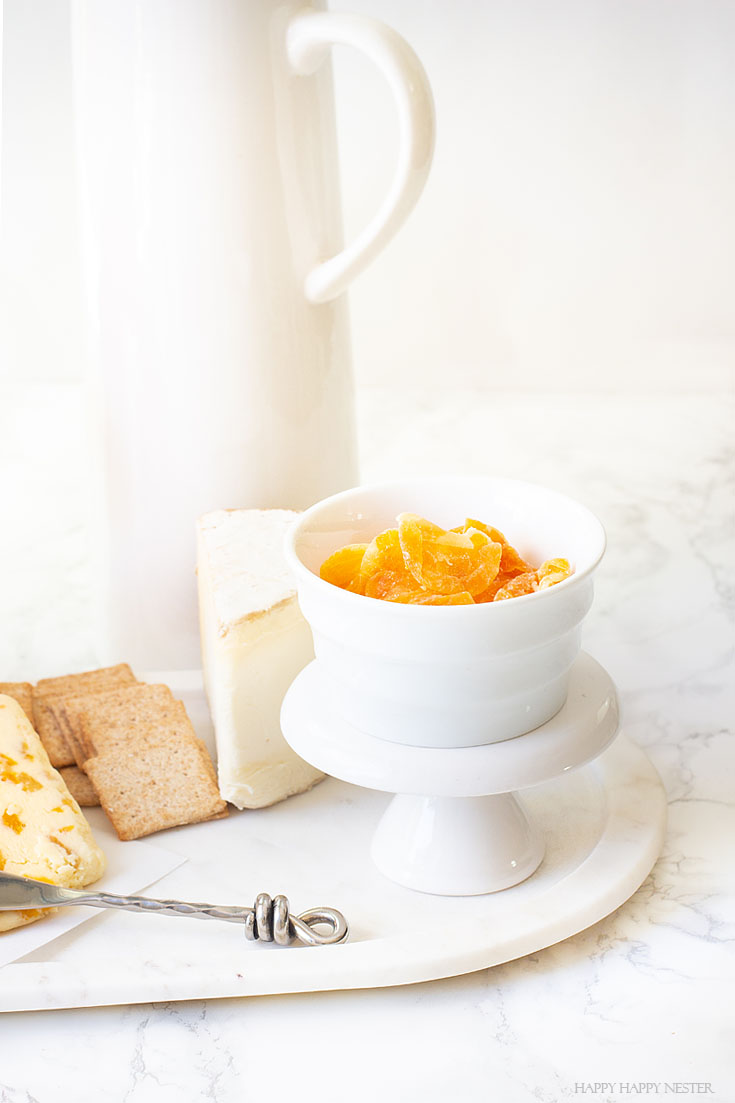 Have you ever seen these dried Mandarin oranges? Oh my, I found them at our local Trader Joes store and they are so juicy and sweet. I keep eating a handful and I'm obsessed with them since they might be better than dried apricots and mangos.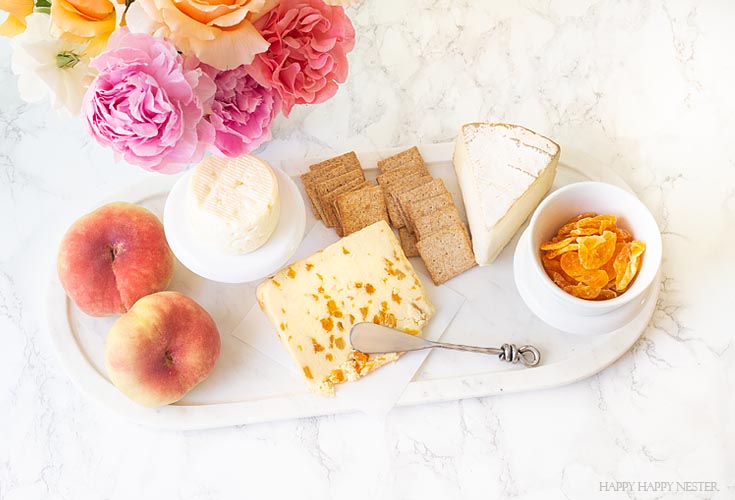 Choose Some Cheeses
I always love a variety of cheeses, brie, and Stilton. One of my favorites is drunken goat cheese but the store didn't have them in stock this week. Gosh, didn't they get the memo that I was creating this post on how to make an elegant cheese board?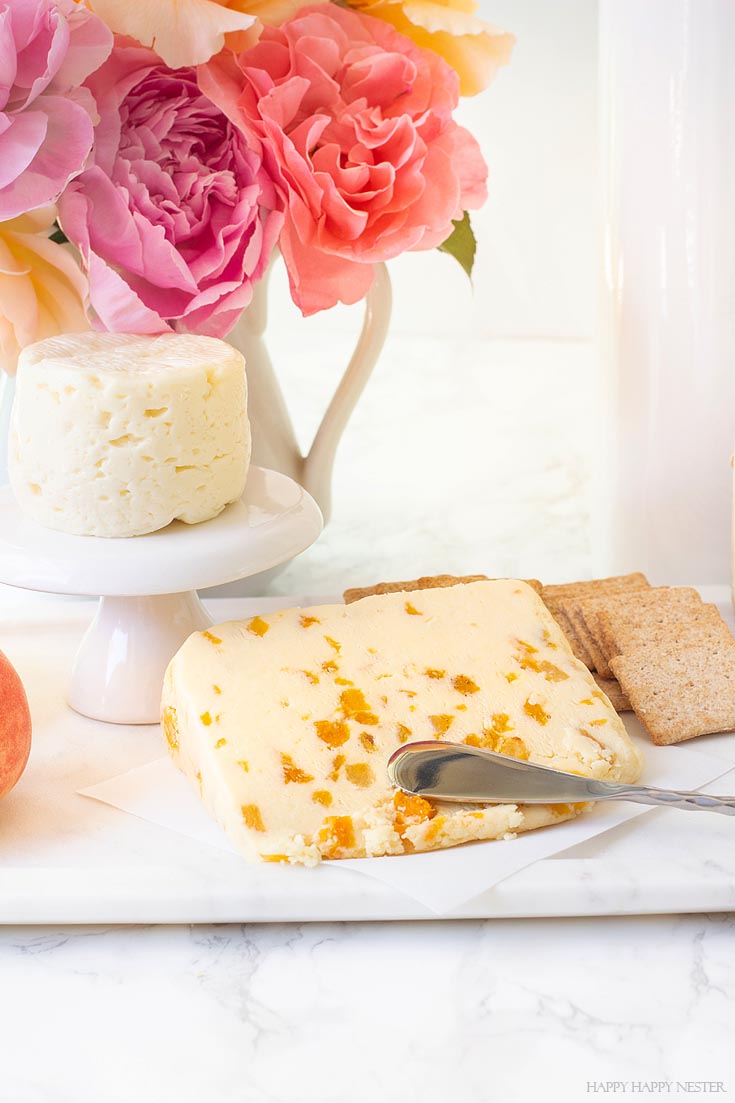 This Stilton white cheese combines yummy apricots that go well on crackers. I guess I love the sweet side of cheese and crackers since I also have a recipe of a peach jalapeno pepper jelly that we top on a cream cheese dip. What inspired me to make my own jelly is a jar that I used to buy at Whole Foods. They stopped carrying it and so I'm super happy I came up with my version.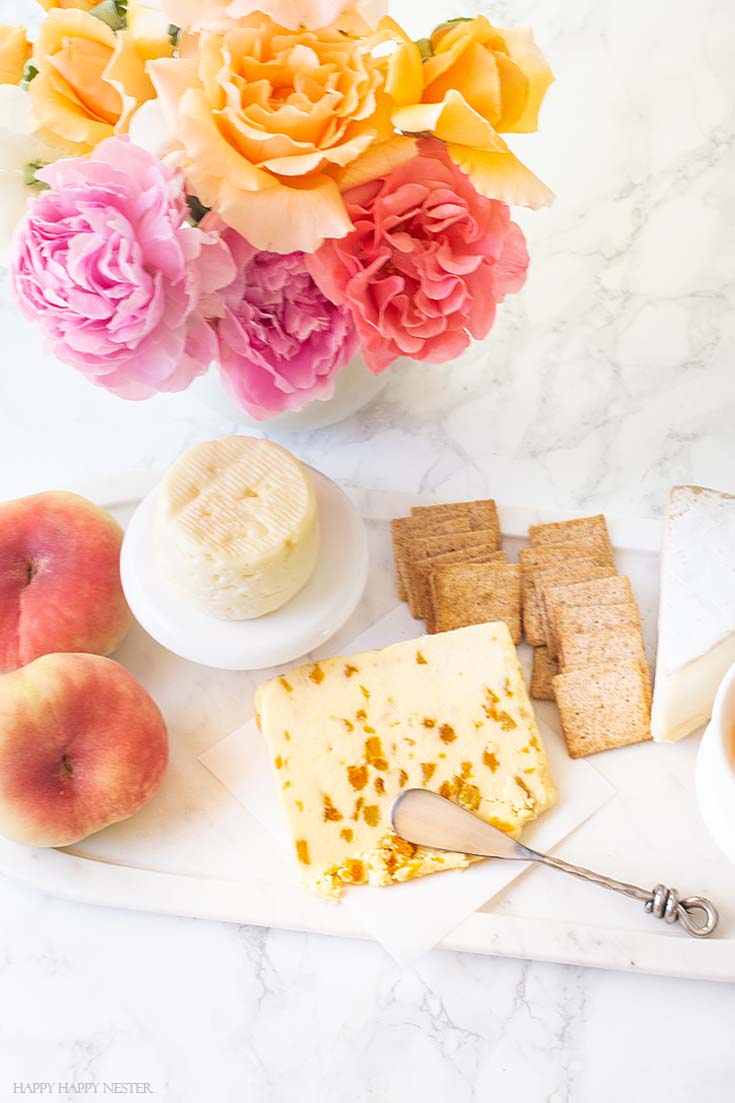 I found my marble tray at Homegoods but I found some at Willams Sonoma for you. And the adorable knife is perfect for this cheese board.
Here are my friend's beautiful Charcuterie boards!

Modern Glam // Happy Happy Nester // My 100 Year Old Home // Inspiration for Moms // The DIY Mommy

Finding Lovely // Hallstrom Home // Twelve On Main // Sanctuary Home Decor
 If you find yourself hosting a lot of summer parties, make sure to check out my delicious punch recipe or my blueberry buckle recipe.
Now that you know how to make an easy and elegant cheese board, invite your guests over for a night of appetizers. Thanks so much for stopping by and until the next post happy entertaining! I will in the future try creating another board for you so make sure to stop by sometime this summer.
Cheers,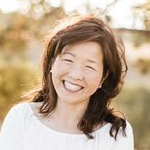 Latest posts by Janine Waite
(see all)