Hello, friends! Today's Happy Recipe is Jalapeno pepper jelly, and it is fabulous. So this is a unique recipe that is a splendid combination of sweet peaches and sour vinegar. During Thanksgiving, my recipe appeared on Pottery Barn's blog, Inside & Out.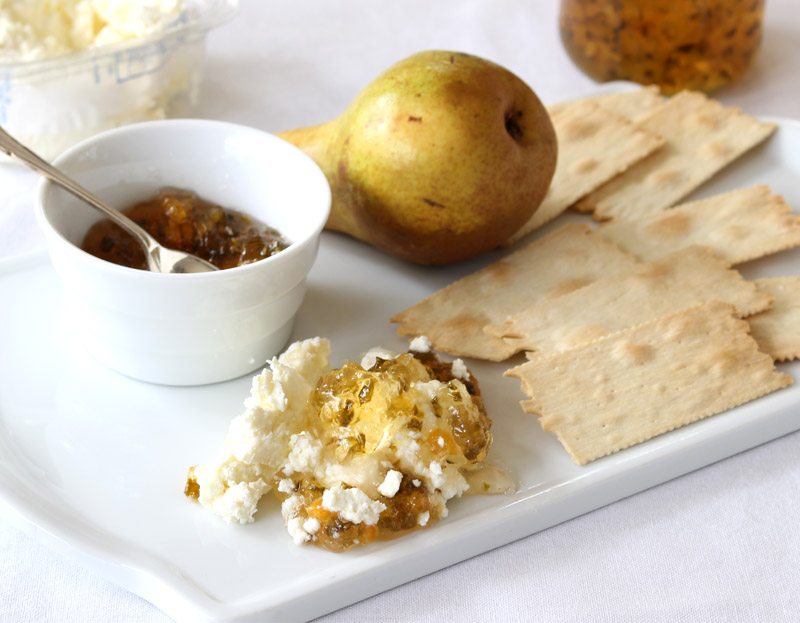 A Note About the Nester
When I was a girl, my friends and I would walk along our neighborhood drains. This route would take us between our neighbor's backyards. And as a kid, we thought it was alright to jump the fence and pick people's perfectly ripe fruit. We didn't understand why they would chase us out of their yards. Hmm, our poor neighbors were probably not terribly happy with our little hoodlum habits.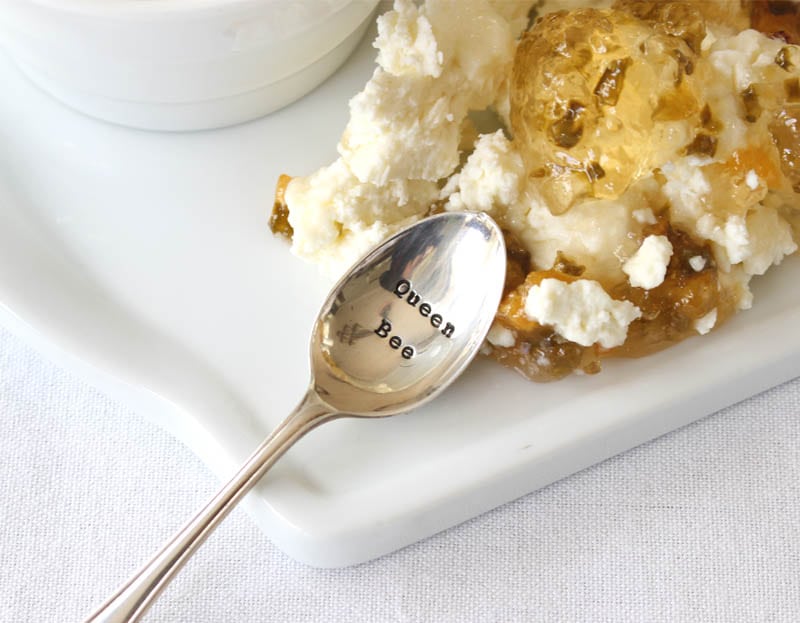 So my mom was the jam and jelly queen of our family.
She jammed almost every fruit she could get her hands on. So, my husband and I eventually moved to Vermont, and she and my father visited us every year. My mom loved these trips to New England, and she immediately fell in love with the wild blueberries that grew in the woods.
She adored fruit, and she would climb mountains to pick these delicious wild blueberries.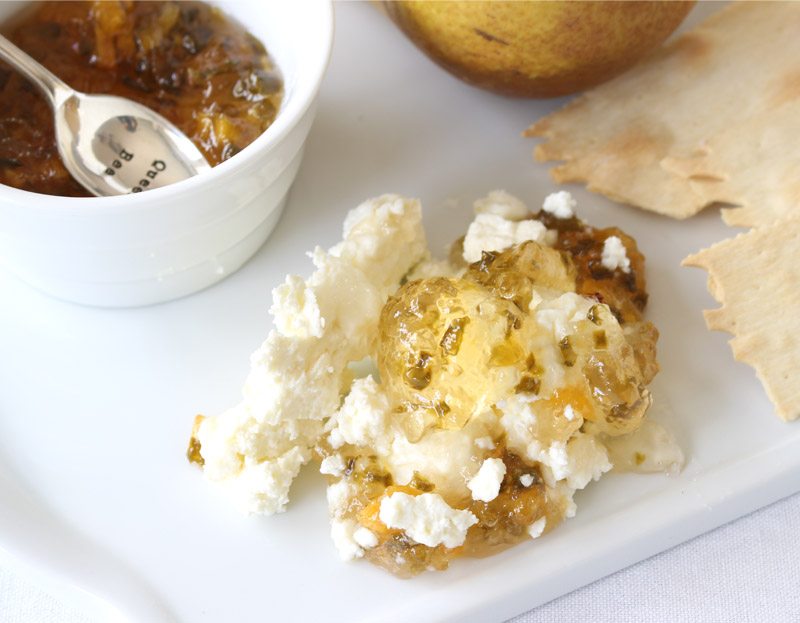 During her visit, she would quickly transform our kitchen into a jam factory. Bottles were sanitized, a bounty of fruit was in every nook and cranny of our refrigerator and kitchen countertops. She was a jamming machine, and I became her assembly line, worker.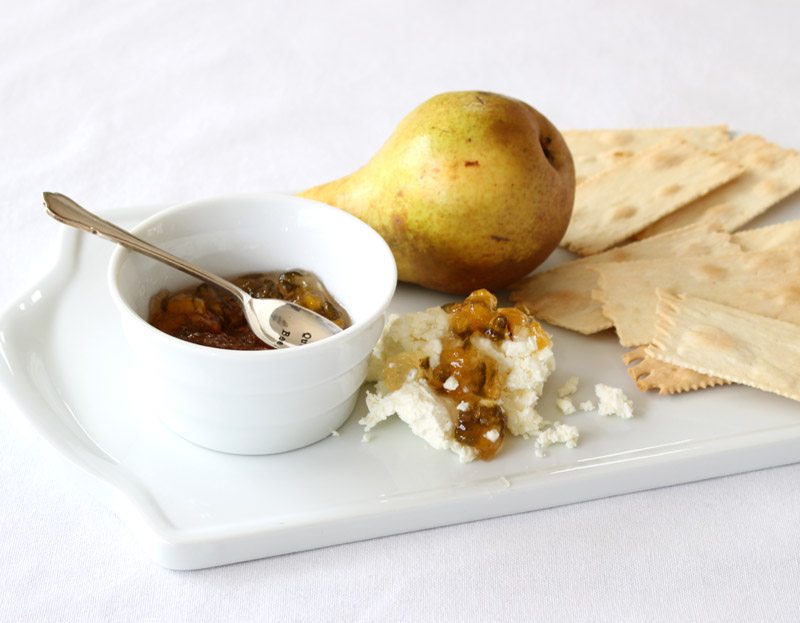 But the one jam we never made or knew about, was this jalapeno pepper jelly. My first introduction to it was at our local Whole Foods grocery store. It was love at first bite, a blend of jalapeno pepper jelly with onions. Who knew this combination would be so yummy. Well, now I combine it with a rustic cracker and a European cream cheese, and it is delightful. This is such a unique pairing that is gourmet and out of this world.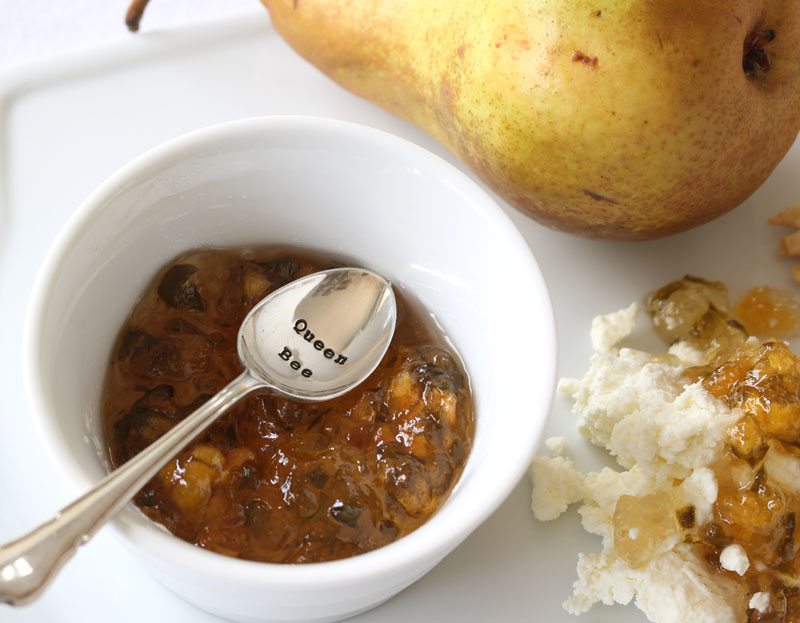 I love this jam so much that I came up with my recipe. And I was shocked that despite the jam tasting so complex it was a super easy thing to replicate. So, instead of using onions I happily replaced it with fresh peaches.
Peach Jalapeno Pepper Jelly
Ingredients
4 medium jalapeño peppers (minced)
1 ½ cups apple cider vinegar
6 ½ cup sugar
2 pouches Certo Liquid Pectin (6 ounces total)
1 cup peeled diced peaches
Canning jars
Directions
1. Prepare a big stock pot with enough water to cover the jelly jars. This pot of water will sterilize your jars as well as provide the water bath for canning your jelly.
2. Bring the water to a boil, then carefully place clean, empty jelly jars in the big stock pot with boiling water. Submerge jars and boil them for 10 minutes.
3. So, remove jars from the pot and place their lids in the hot water. Remove after three minutes.
4. Wash, seed and chop the peppers.
Important: You can wear gloves if you don't want the spicy pepper juice on your skin (it's an irritant). Be sure to thoroughly wash your hands after this step, and no matter what, avoid touching your face or eyes!
5. Peel and dice the peaches.
6. In another large stockpot, combine jalapeño peppers, sugar, and vinegar. Cook over high heat until the mixture begins to rolling boil, then boil for five minutes.
7. Add pectin and peaches, then return the mixture to a full rolling boil and boil for another three minutes.
8. Take the pot off the stove and let the jelly cool. Skim foam from the top and discard.
9. Place jelly in clean, warm jars and leave a ½ inch space at the top. Wipe excess jelly off the rim with a paper towel. Put lids on the jars and place right-side-up in the lightly boiling pot of water. So, there should be an inch of water above the jars.
10. Boil for 10 minutes and then remove.
11. So, let the jars cool completely, then store them in a cool, dry place for up to six months.
Helpful Notes:
If you want the diced peaches to distribute evenly in your jars, gently shake the jelly while they are cooling.
So, the lids will pop while cooling; this means that the jelly has sealed.
This recipe makes seven half pints of jelly.
Finally, place the European cream cheese on a serving platter, then place the jelly on top. Serve with rustic crackers and enjoy. Note that on my Pottery Barn post, I sculpted the cream cheese in a cute pumpkin shape. While this is such a fun thing to do with the cream cheese, there is no need to sculpt it and be fancy.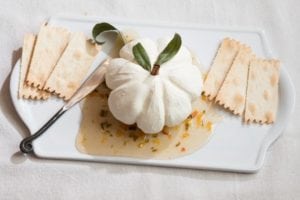 So, as many of you know, my mom now has dementia and some other memory issues since she suffered a stroke a couple of years back, and I wish she could enjoy this wonderful and unusual jam.
So, the reign has been passed down, and now I am the Jelly Queen II.
Cheers,

Make sure to check out my friend's great
Appetizer Posts!
So, here are some more posts that you enjoy!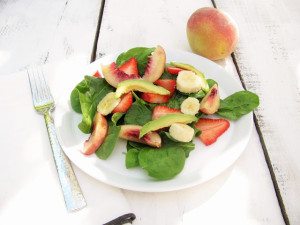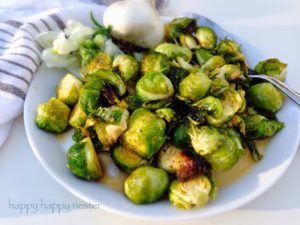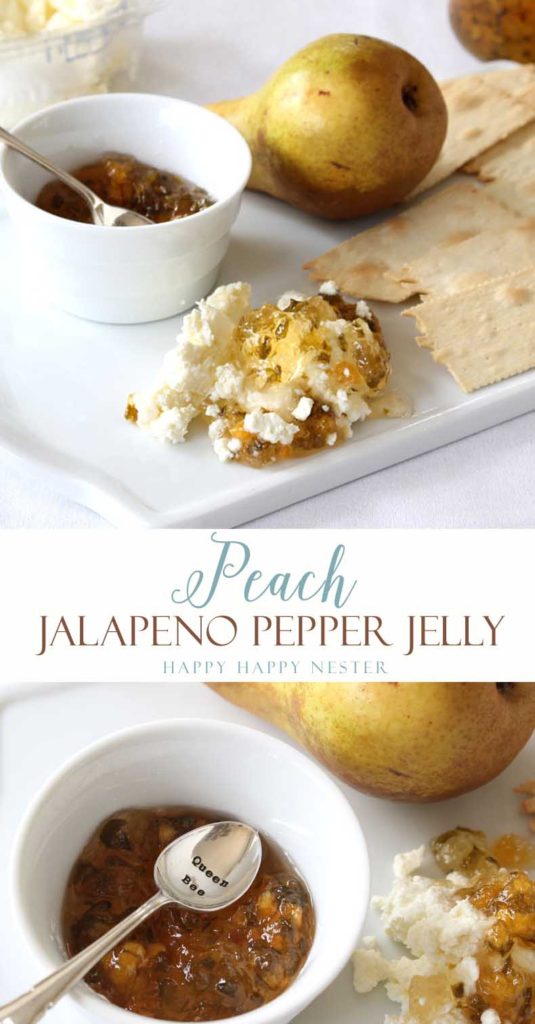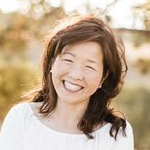 Latest posts by Janine Waite
(see all)