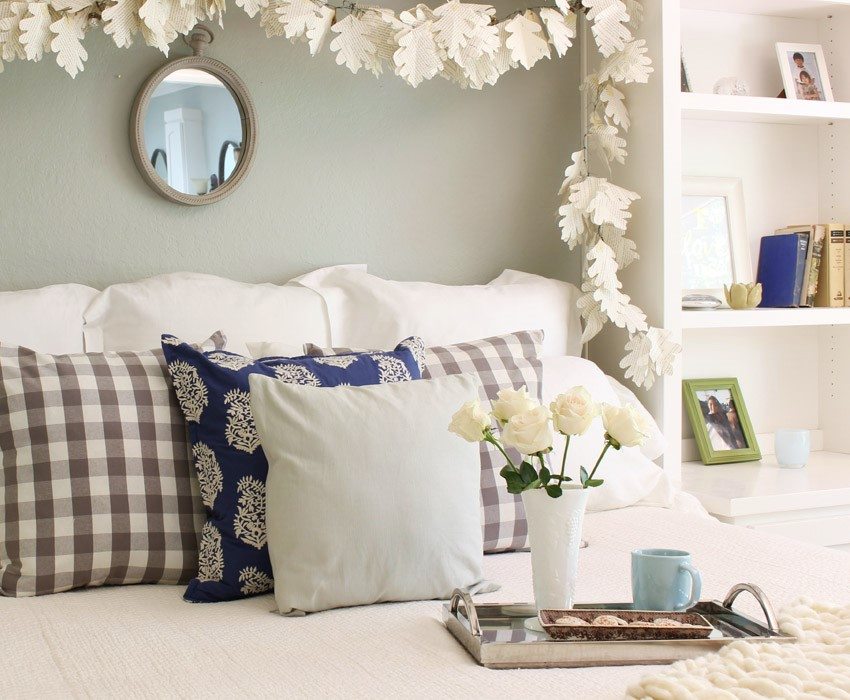 Beautiful Home Decor and Giveaway
As my husband and I get older, comfort becomes a daily requirement. In fact, just today we bought my husband a pair of walking shoes that might heal all his aches and pains. Every day, he complains that his hips hurt. So now that we solved his annoying hip pain, I'm doing my little "happy dance!"
But, you might say that these new shoes tend to a be a bit large.
Our teenage daughter doesn't want to be seen with him because she feels his new shoes look like "Gigantor shoes!" Also, she says he definitely shouldn't leave the house with them.
Pray for us, since we have teenagers!
But, seriously what happens when you have both comfort and beauty in a product?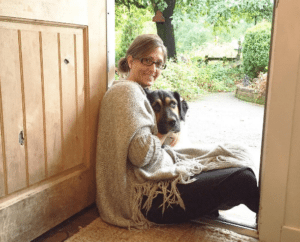 Rhonda from Hallstrom Home captures that blend and sells beautiful linens that are gorgeous and comfortable. Her creations are dreamy, and most of all I would love to own one of everything she makes. In addition to her linens, she also sells charming mirrors and home decor.
She graciously made me two gorgeous white linen ruffled pillowcases. And today she is giving away a pair of standard size pillowcases to a lucky winner. Therefore I beg you to stay to the end of the interview for the details of the giveaway.
But first things first, come and join me as Rhonda and I chat.
So, get comfy and grab a blanket and let's dive in.
Interview
HHN: What was the thing that drove you to start your company?
Hallstrom Home:I really am honored that you'd like to know more about me and my online shop. I started selling online a few years ago as a way to fill the void when our youngest of seven went to school full time. Honestly, I've been creating and selling most of my life even with the kids at home. This was done on a local level as a way to have a fun hobby.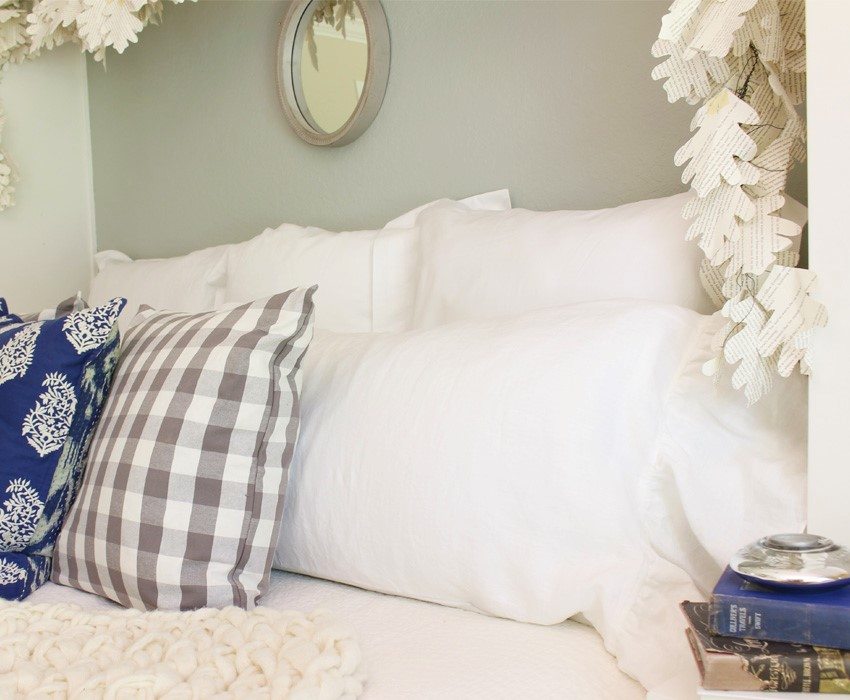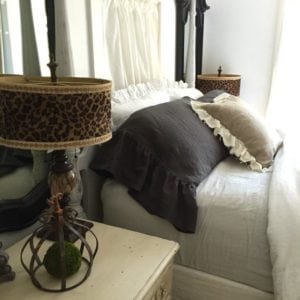 HHN: What was the first product you made for your company?
Hallstrom Home: When I opened my online shop I started small with some handmade aprons and tea towels as well as some vintage home decor items. It was about
four months later
that I painted and sold my first mirror. As you could imagine, I freaked out because we now had to package and ship this out without breaking. In came hubby to the rescue. Vic is extremely good at wood working so he crafted our first wood shipping box and figured out what was needed for packaging and off it went. We now ship mirrors on a daily basis with great results. We knew that if we provided exceptional packaging with safe delivery then, we would have happy customers.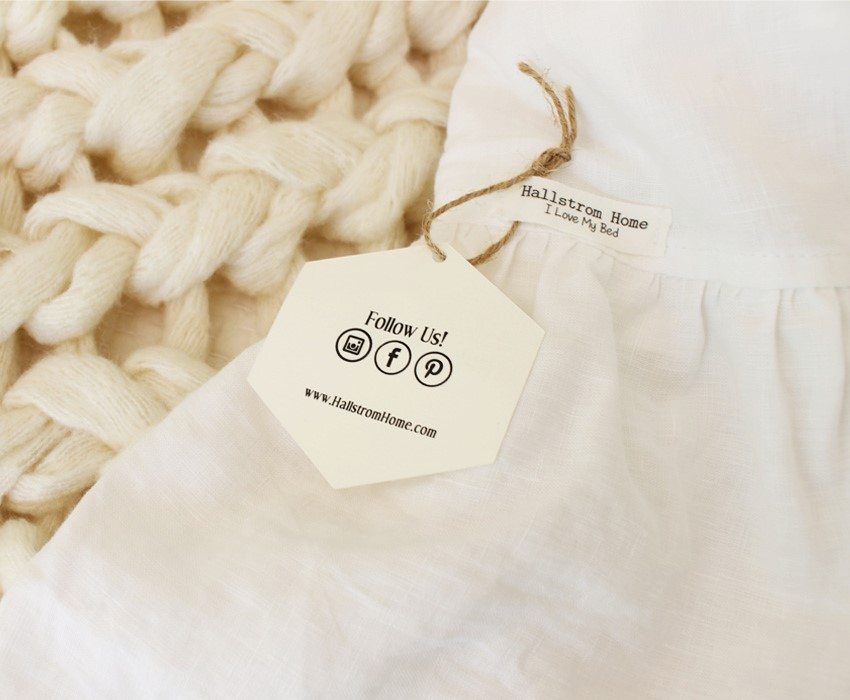 HHN: What is your typical daily routine?
Hallstrom Home: When I first started my business I could hardly type. ( Shh, Don't tell – I still struggle with it as I type in some strange mostly one handed fashion) I couldn't even operate a computer at the time. I would cry just trying to turn the computer on. After a year of pure struggle and determination, I hired my first employee. I had her for two years but am now back on my own with Vic's continued support. Don't ask me how I juggle it all but somehow I manage.
My favorite products has got to be my French Linen Bedding. As a child I always viewed linen as a luxury item and I still do. To sleep on something so soft and breathable has truly made getting out of bed a hard thing to do. Now maybe I shouldn't say it that way as we know we shouldn't lay in bed for too long but it does feel delightful to have a place of ultimate comfort to rest the mind and body. I continue to add more linen options as time allows but admittedly, computer work is the area I struggle the most in as I would rather be creating.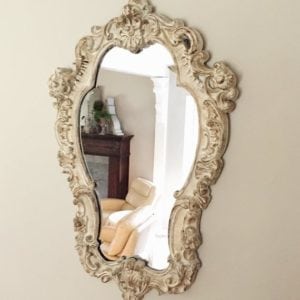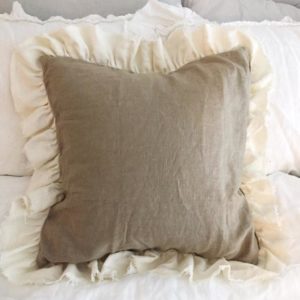 HHN: What is your favorite company product?
Hallstrom Home: In five years
I think we will have more linen options, more mirror styles and more specialty decor pieces. We just built a larger shop for production and supply storage so I'm really excited to see where we will go from here.
HHN: Are you a tea or coffee girl?
Hallstrom Home: I start every morning with a half a cup of coffee and each evening Vic and I will have a hot cup of tea as we work in the shop. The summer months, we enjoy southern style sweet tea as my parents are from the south so I just carry on the tradition. Should I mention that a favorite hot tea is Earl Grey or Bergamot Tea with a splash of cream? Try it and let me know what y'all think.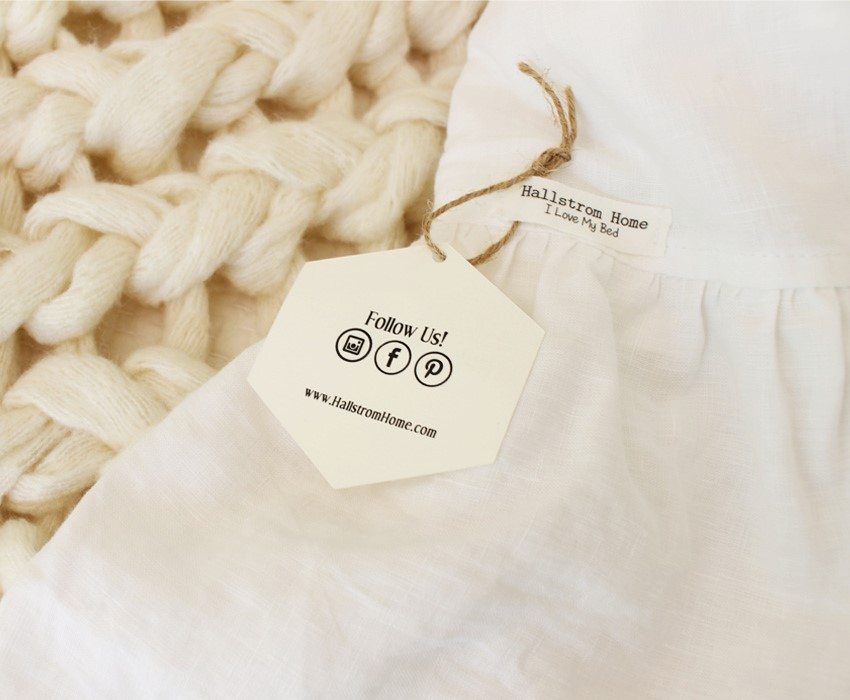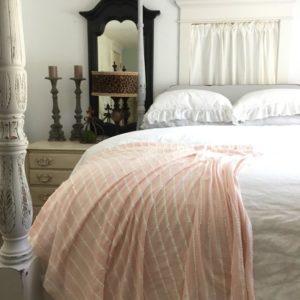 HHN: What is your favorite home decor shop?
Hallstrom Home: My favorite home decor shop is a local place called Rusty Glamour. This is filled with painted vintage furniture to some unique handmade lighting and decor pieces. I am very selective with what I put in my home as I believe in buying well and not often.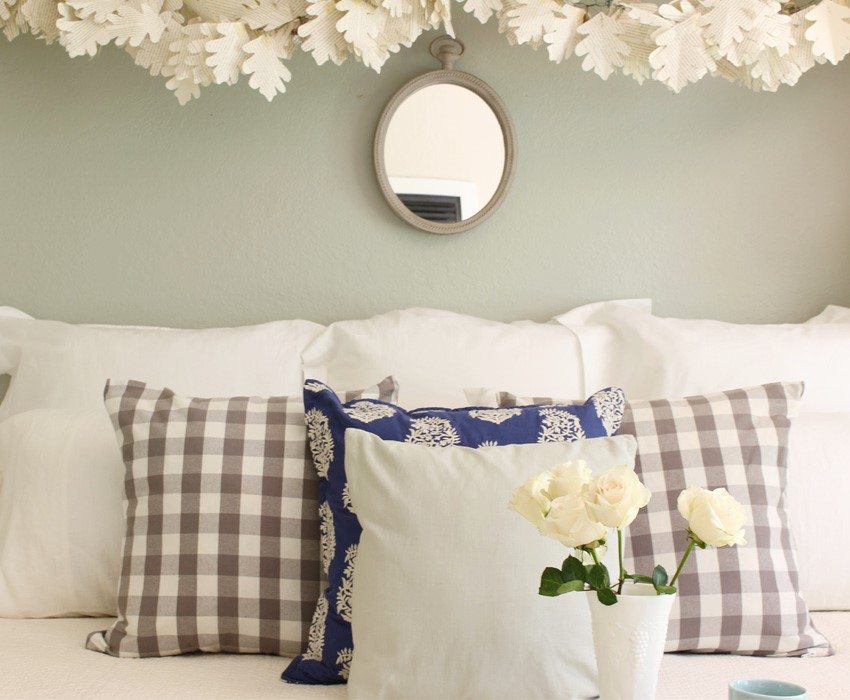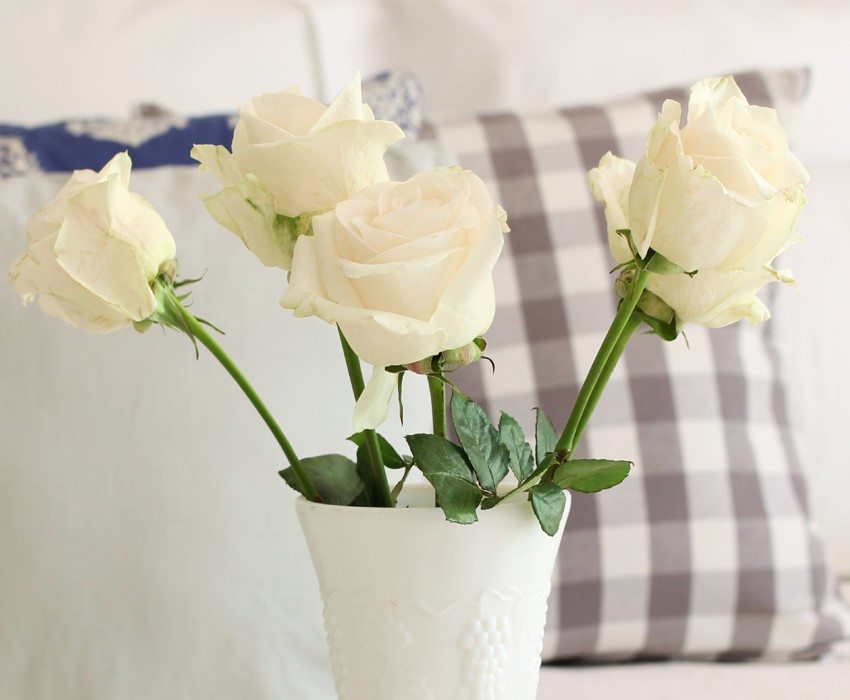 Let me sign off by thanking everyone who stopped by. I do hope you'll come visit me at my shop or on my social media at Facebook, Instagram, and Pinterest at HallstromHome.
Giveaway!
I'm happy to announce that we are giving away some of Hallstrom Home's beautiful linens. Please leave a comment on this post, and that is your entry. Our giveaway will run until next Sunday, November 6th and I'll announce the winner here on Sunday evening. Good luck and be sure to check back in a week.
Cheers,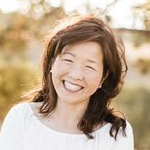 Latest posts by Janine Waite
(see all)