My daughter and I love the same type of clothes, Simple Casual Classic Outfits. Our style includes foremost, comfortable clothes and simple and not too frilly designs are a close second.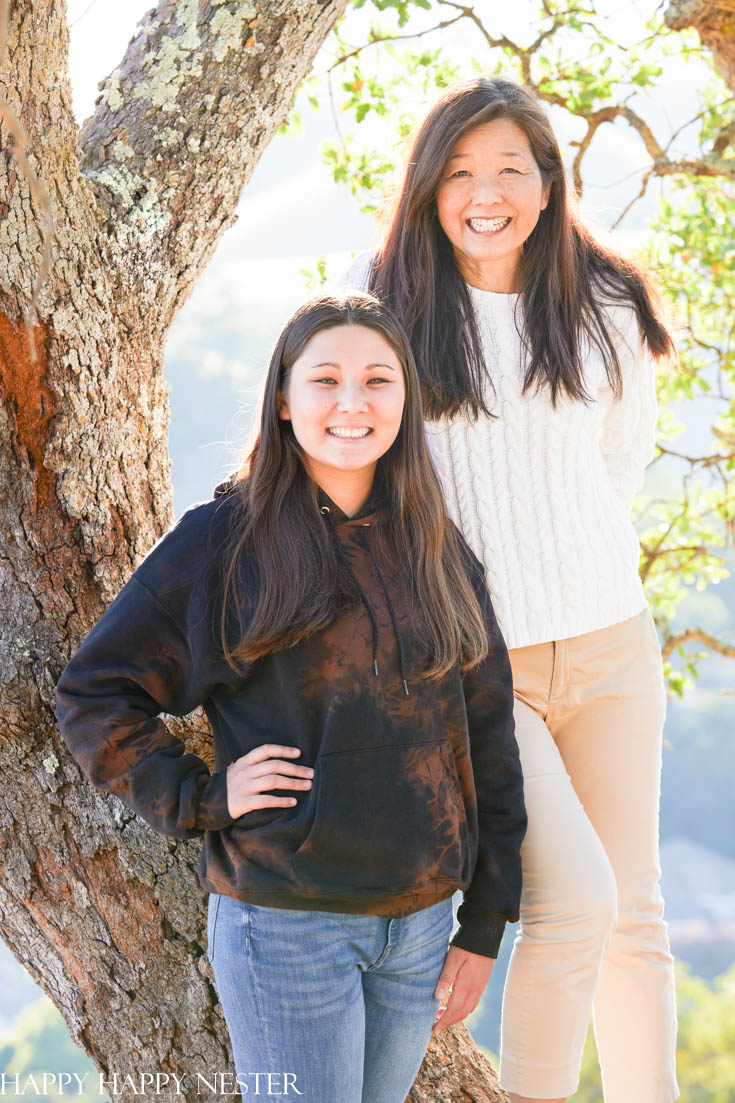 All year long, you can find us up in the Diablo Hills a couple of blocks from our home. So, when planning this fashion shoot, we thought it would be nice to photograph it in our favorite hills. We are totally in our element when we are outside in the San Francisco Bay Area hills.
Before I dig into this fashion post, my sweet friends joined me for this mother/daughter fashion post. Thank, you Mary Ann from Classic Casual Home for hosting and inviting me to this fun blog hop.
It is lovely to dedicate this post to my best friend and daughter! If you know about our journey to creating our family, then you'll understand how special my daughter is to me. I couldn't think of any other person I would want for my daughter. She is there to catch me when I fall on my hikes, she is willing to make dinners when my blogging shenanigans cut into dinner prep, and she always gets me to laugh at her jokes and sense of humor.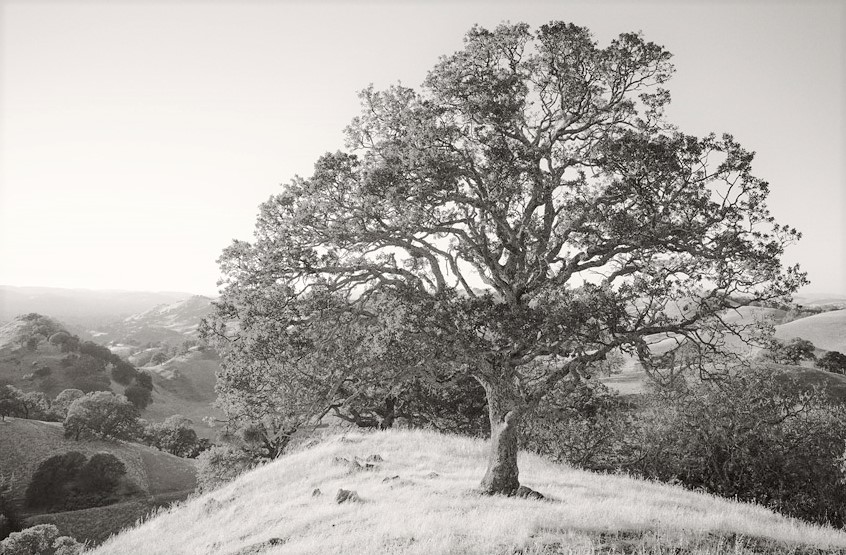 As time marches on, we become closer and closer. We understand each other when we both only speak a couple of words. We love the same romantic comedies, and of course, we love the same style of clothes, simple casual classic outfits. I find that it is so easy when I have to shop for her. I know precisely her likes and dislikes in clothes.
Our Simple Casual Classic Outfits
*The following post contains affiliate links
Relaxed Shoes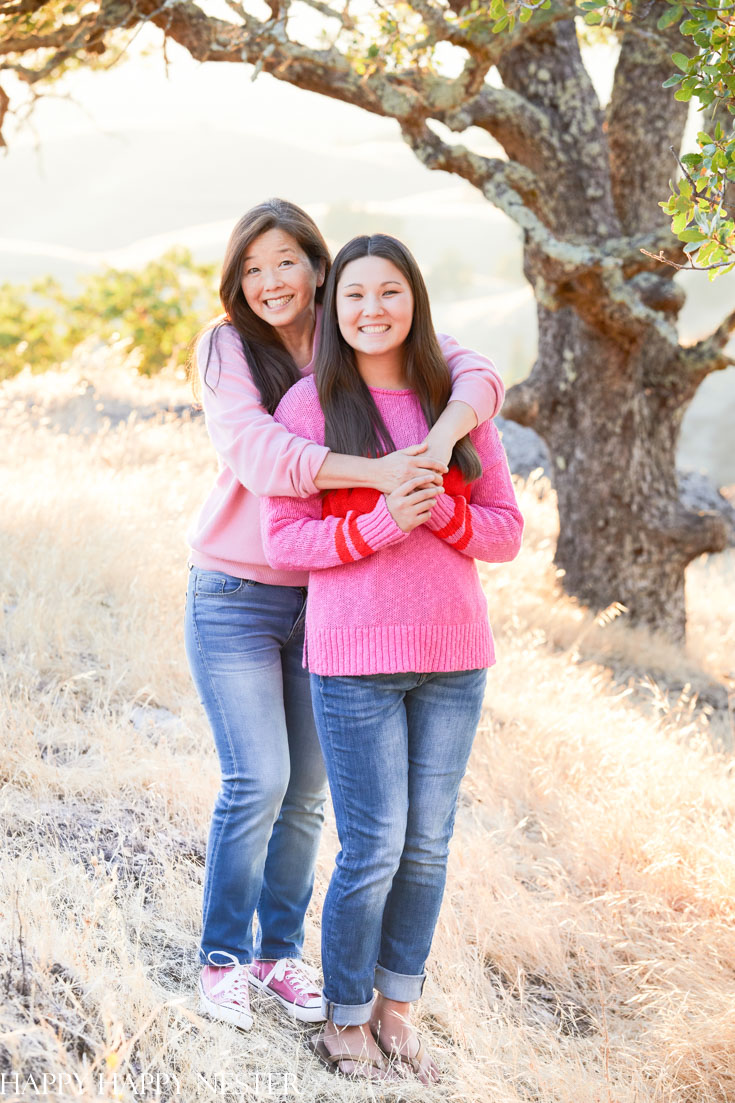 My sweet friend, Colette, sent me a photo of some shoes and asked me what I thought of them. Little did I know that she was shopping for my birthday present. Well, I realized that I most wear comfortable shoes and mostly sneakers. She ended up surprising me with these cute pink sneakers, which are so like me! My daughter loves her flip flops, and she wears them all year round. Most winter days, she will have a chunky fleece coat on along with these flip flops you see pictured. We are both creatures of comfort and habit!
Our Favorite Sweatshirts and Sweaters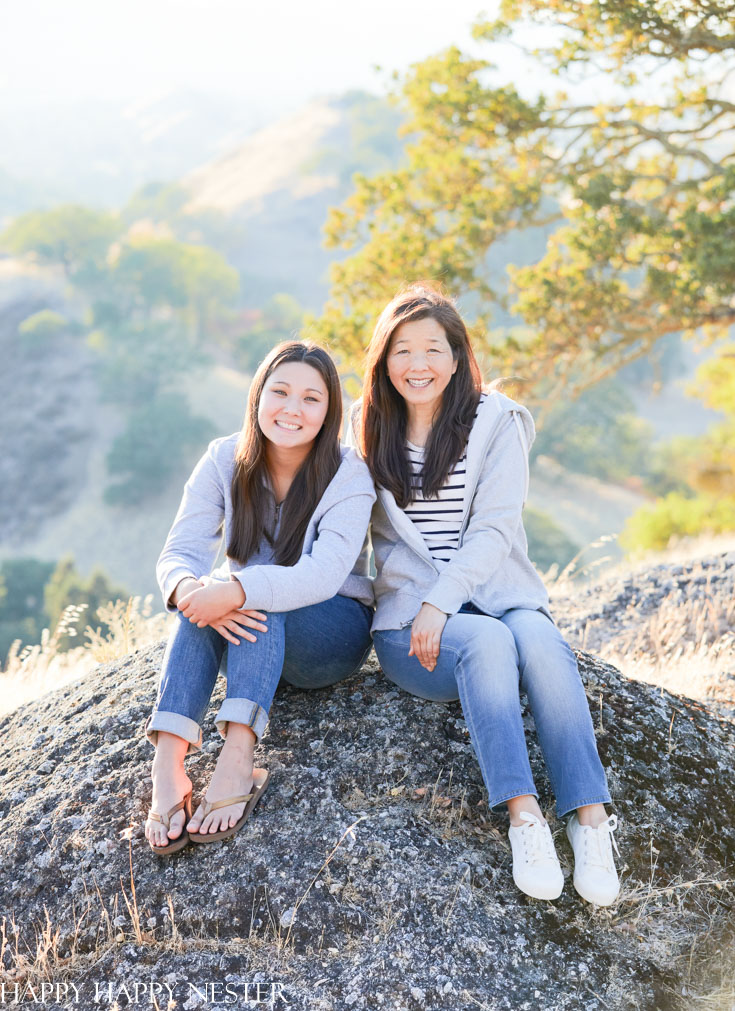 My daughter mostly lives in sweats most days. We love grey since it goes with most pants and shoes. Also, we had two cute grey cats and an Old English Sheepdog, and so to camouflage their fur, I would always wear grey clothes. Years have passed since our friendly cats and dog spread their fuzzy hair around our home, but the tradition of wearing grey clothing has continued.
Don't you feel that it goes well with our simple casual classic outfits?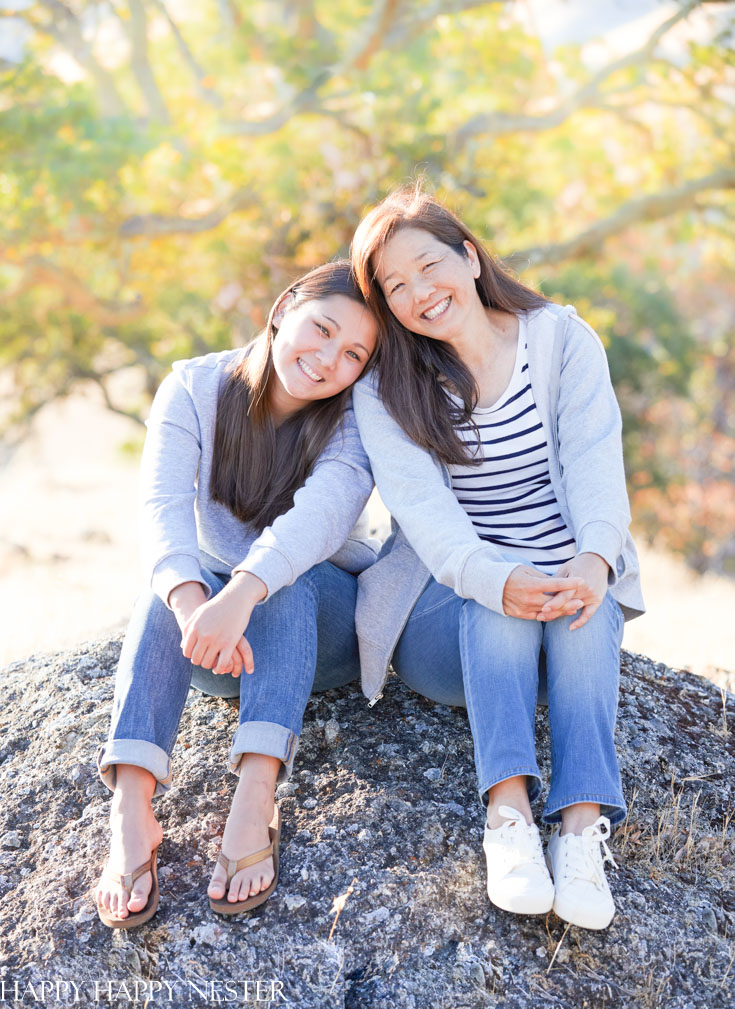 My grey sweatshirt is a zip-up hoody that is a bit longer than the standard sweatshirt. I love the extra coverage. Not the cute white tennis shoes, I love my comfy sneakers.
Any wardrobe isn't complete without a new white long-sleeved sweater with blue stripes.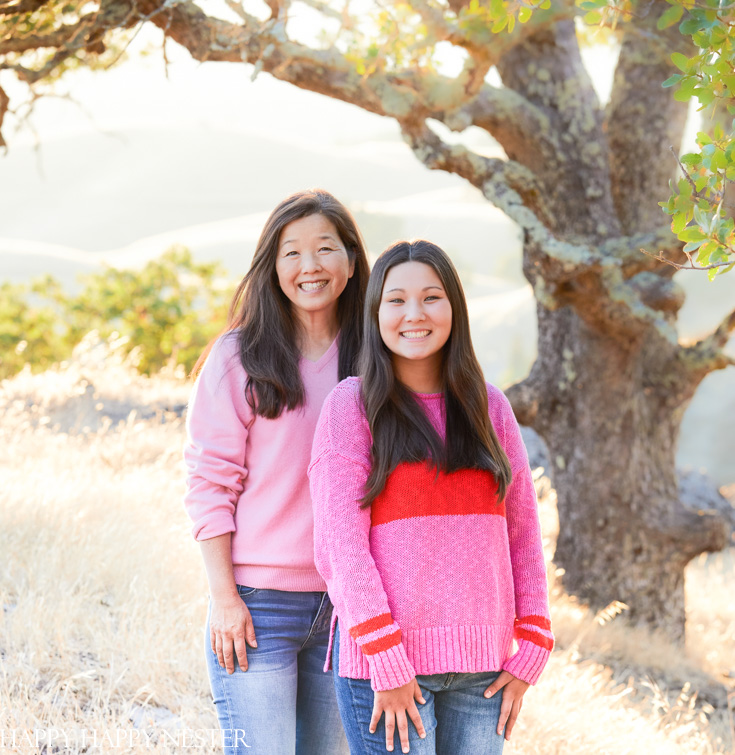 We love pink over here, and my classic pullover sweater is timeless and goes great with blue jeans. My daughter recently ordered this soft and comfortable sweater from The Gap. It's bold and so cute on her. It fits her personality to a T.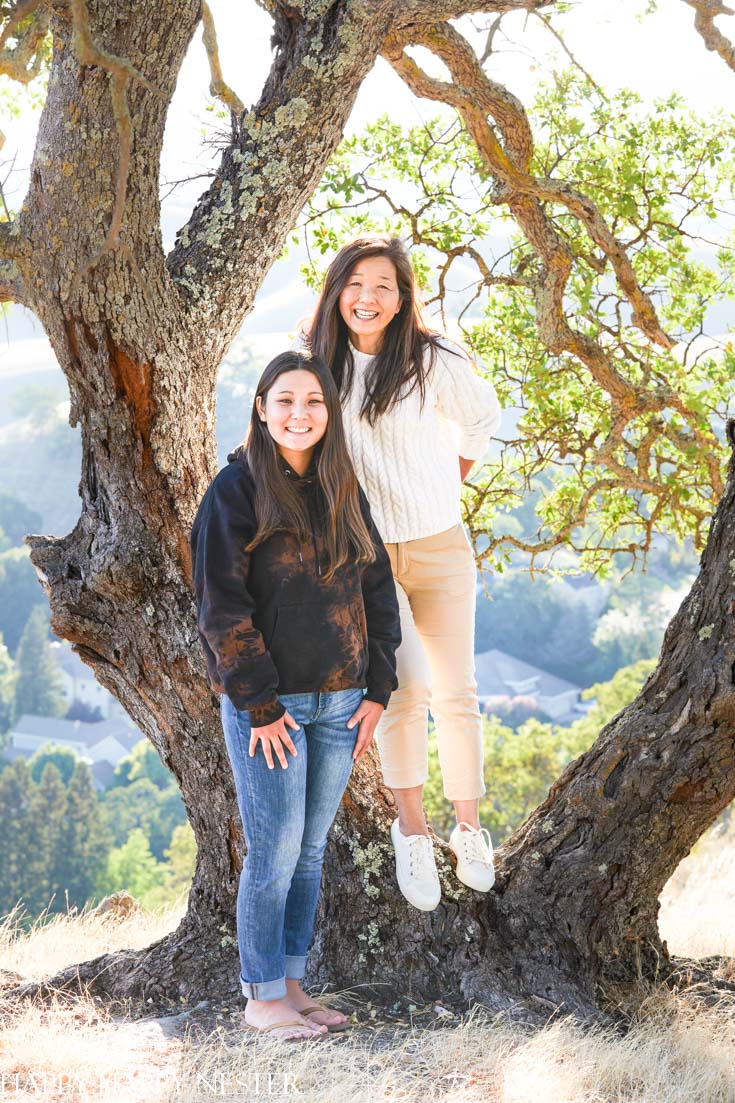 If you or your kids over on the widespread Tik Tok phenomena, then you have heard about the bleaching of black sweatshirts. My daughter wanted to design one this summer, so I ordered an all-cotton black sweatshirt on Amazon, and we got to work bleaching it the other day. I will have a DIY post soon on how to do this gorgeous project. My fisherman's cable sweater I have had for years, and it never goes out of fashion. I love the light neutral look with my Banana Republic Khakis.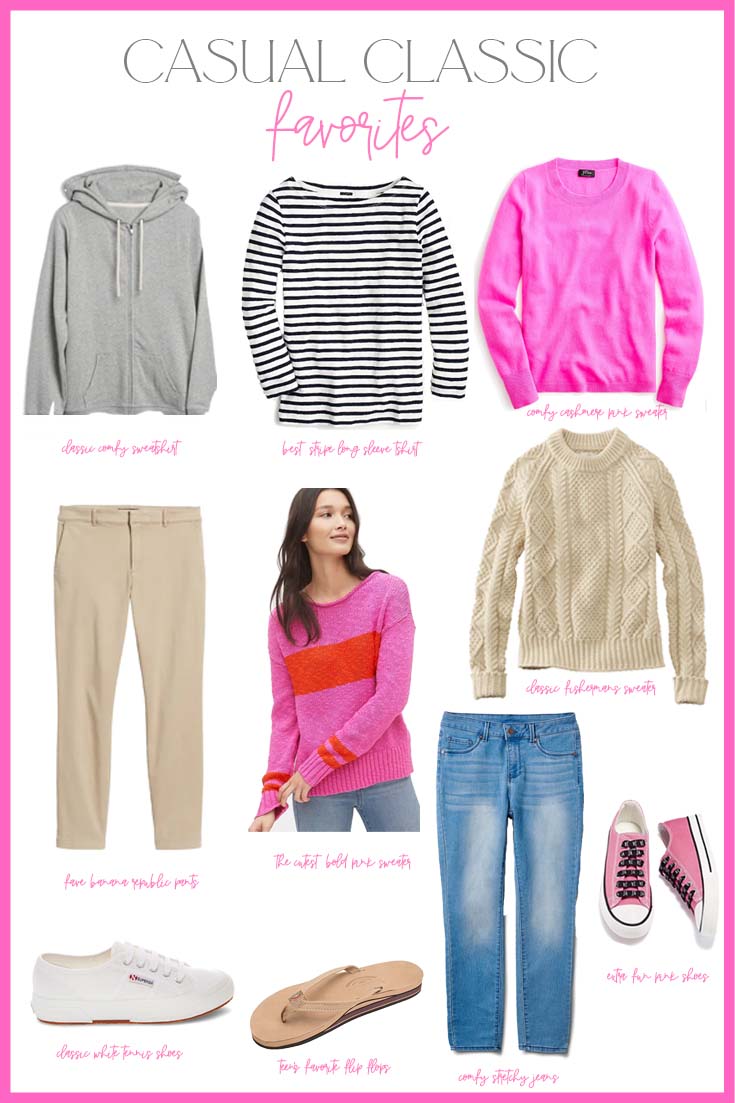 Grey Sweatshirt | Stripe Longsleeve T-Shirt | Pink Pullover Sweater
Banana Republic Khakis | Cute Pink Stripe Sweater | Cream Fisherman's Sweater
White Tennis Shoes | Rainbow Flip Flops | Stretchy Jeans | Pink Tennis Shoes
Fashion is not my usual subject over here on the blog, but surprisingly I have a few fashion and beauty posts.
Thanks for your visit to my Simple Casual Classic Outfits blog post.
Now off to hike our favorite hills for the evening.
Cheers,

PS: I want to thank my brother, Mark, for carting all his heavy camera equipment up the hills. He is quite a talented photographer. I love these gorgeous photos of my daughter and me.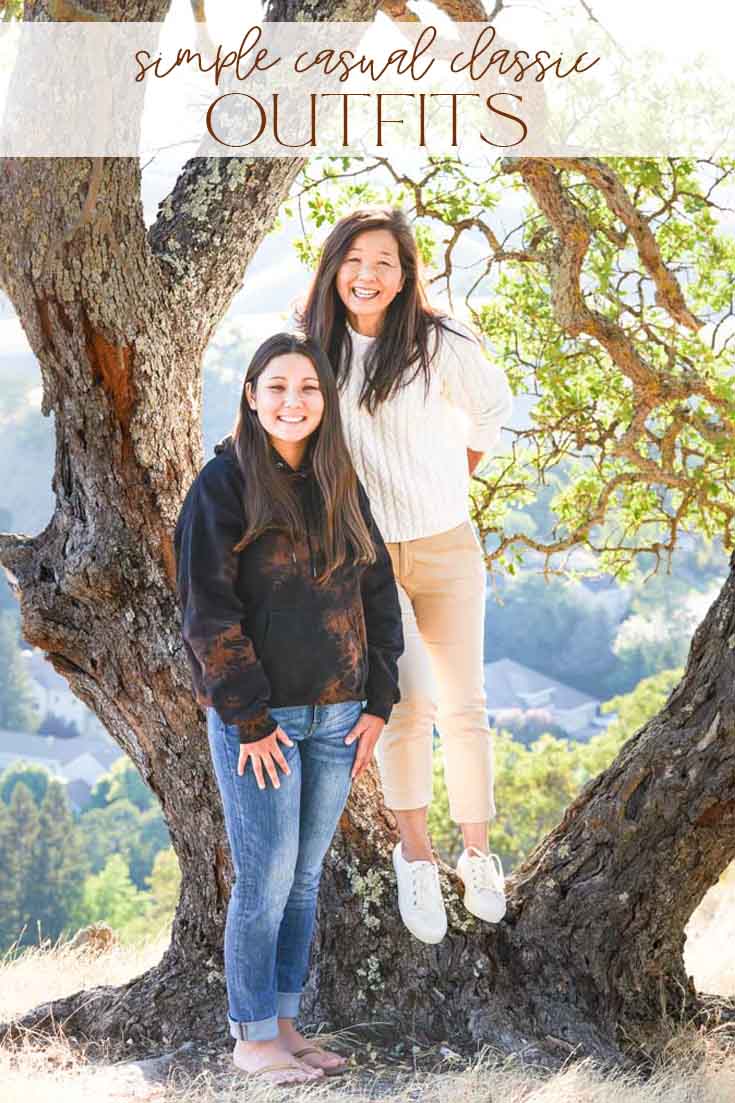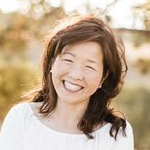 Latest posts by Janine Waite
(see all)